Those who knew Julius Kinder remember him as a prolific storyteller with endless tales about family, growing up during the Great Depression, his Army service and his 26 years as a Columbia Fire Department firefighter.
"All the stories have one really common factor," Kinder's daughter, Carol Crites, said. "Pretty much every thing, every story is because of his family, because he wanted to take care of us."
"He loved boisterously telling those stories," said his son Michael Kinder.
Kinder was born Sept. 29, 1929, in St. Louis, one of nine children. A story Kinder frequently told was of the time his family moved from St. Louis to Hannibal when his father lost his job. Julius was just 10 days old, Michael Kinder said.
"He loaded them (the family) into the sidecar of a motorcycle, and they moved up to Hannibal," Kinder said.
Kinder worked from a young age to help provide for the family during the Depression. He worked at his grandfather's farm, and at about age 10 he began working at a bowling alley setting bowling pins, his son said.
In 1946, at age 17, Kinder got his parents' permission to join the Army and was stationed at Camp Drake in Japan for 2½ years.
"One of his major duties was to guard the Bank of Japan," Kinder said. "He volunteered to guard a Japanese general during his war crimes trial."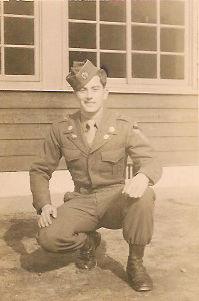 He was discharged in 1950 and moved to Mexico, Missouri. There, he met his wife, Betty, and they married in May 1952. They had four children together.
In December 1952, Kinder was drafted back into the Army and served until July 28, 1954. After his discharge, he moved back to Mexico and worked various jobs until October 1958, when he joined the Columbia Fire Department.
Crites said they lived in Rocheport when she was little and the family moved to the north of Columbia in the early 1960s.
He worked for the Fire Department for 26 years, until retiring in October 1984. Michael recalled as a child his mother taking him to visit his father at Fire Station 2 on Worley Street, which he said was his father's favorite fire station.
One of Kinder's biggest passions was working on the 1940 General Fire Truck — nicknamed "Herc" because of its Hercules engine — which he drove early in his career.
Kinder said the Herc was retired in 1975 because of disrepair.
"One of his passions when he retired was to rebuild that truck," Kinder said.
Kinder restored the truck at his home after his retirement from the Fire Department, and it is stored at Fire Station 5.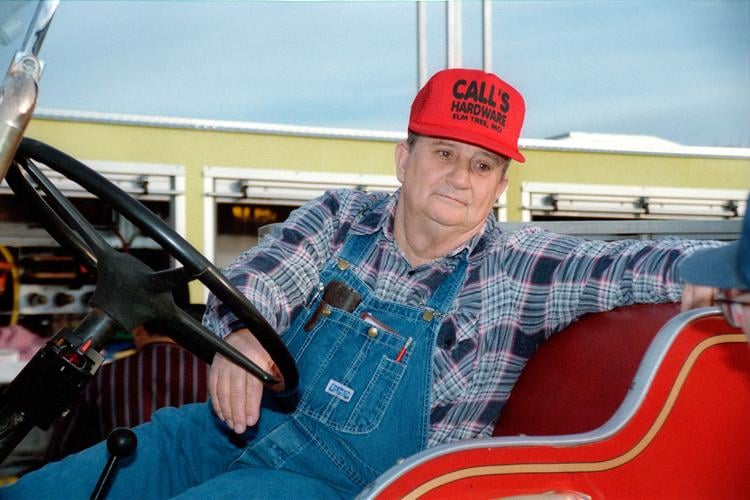 "He occasionally went to that station, back to the Fire Department and just checked on that truck, made sure it was clean, you know, and polished it here and there," Kinder said.
One of the Columbia Fire Department assistant fire chiefs, Jerry Jenkins, didn't work with Kinder but knew him as a frequent visitor to the station after he retired.
"It was just interesting to always sit and visit with him," Jenkins said.
He said Kinder would tell stories detailing differences in modern-day firefighting to how it was when he was a young firefighter.
"It was history a lot of us never knew," Jenkins said.
"You could tell that it was good energy for him, because he loved the fire service, he loved the Columbia Fire Department," he added.
Former Columbia Fire Chief William Markgraf knew Kinder well from his visits to check on the Herc after his retirement.
"He was so active in trying to take care of the Hercules, and he was just a good guy all around," Markgraf said. "So I made him the Honorary Captain of the Herc."
Adam Sapp, retired fire captain for the Columbia Fire Department, also said Kinder was full of stories.
"He was proud of his service on the Fire Department," Sapp said. "But he was mostly proud of his family: his kids and his grandkids."
Sapp, who joined the department in 1987, met Kinder when he came to the fire station to shine the brass on the Herc. Sapp helped.
"He appreciated that so much, he said, 'Well, how would you like to drive the Herc?' and I said 'Well, sure,'" Sapp recalled.
Sapp said he also helped do mechanical work on the truck.
Sapp said one story that Kinder always told was of Sapp's youngest son.
"Sometimes, (my son) would ride in the Herc with us on the parades," Sapp said. "And Julius called him 'hun.'" Sapp said his son put his hand on Kinder's head and said, "I'm a boy. I'm not a hun."
"Julius loved kids," Sapp said.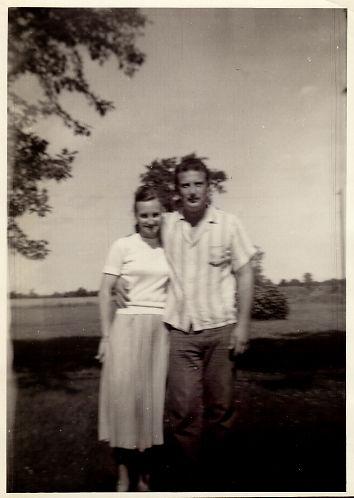 Kinder and Crites said that when someone asked how their father was, he frequently said, "Everything is lovely, and the goose hangs high." Kinder said the statement alludes to the Great Depression and means that all is well and prosperous.
Julius Kinder died May 9 at Truman Veterans' Hospital. His funeral will be held Monday. Kinder said the Herc would be parked at his father's gravesite during the burial. Jenkins said the Columbia Fire Department Honor Guard will also be present at Kinder's funeral.