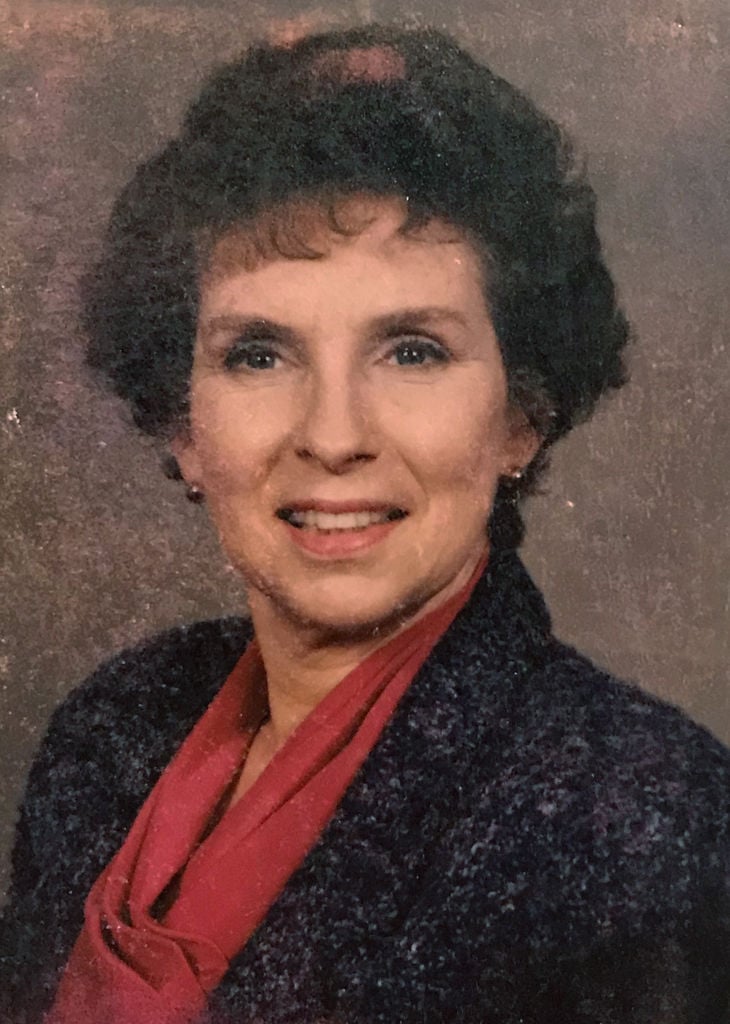 Mary Ann Burgan gave all and expected nothing in return.
"She didn't owe you," her middle son, Mike Tregnago, said. "If you needed help, she would give you her last dollar or help in any other way."
Mrs. Burgan, 78, died Oct. 31 of pancreatic cancer.
Born March 23, 1940, in Moberly to parents Russell and Lois Beatty Rogers, Mrs. Burgan was a student throughout her life, though she had to put college on the back burner to care for her kids.
Mrs. Burgan studied at Moberly Junior College, now Moberly Area Community College, then went on to attend classes three days a week at MU, where she majored in graphic design. She left MU in 1959 to raise her kids, Joni, Mike and Marc Tregnago. Though she wasn't able to finish her degree, she always encouraged her children to pursue their own education.
Mrs. Burgan's love for art continued throughout her life. She painted Tennessee walking horses, one of her father's favorites, and was known by those close to her for her pastoral landscapes. But, as with everything she made, she gave her art away.
Mrs. Burgan also taught knitting, cooking and sewing classes at 4-H in Moberly. Joni Tregnago said she always had two or three knitting projects going that were always for other people.
"She wanted to use expensive yarn, never cheap yarn," Mike Tregnago said.
But her greatest art was her pies — on this, all of her family members agreed. Her youngest son, Marc Tregnago, remembers his mother making pies in the middle of the day when his siblings were at school.
"It was something that I took for granted," Marc Tregnago said. "I thought that was what all kids' parents did, pulling delicious pies out of the oven every day."
He remembers gathering fresh eggs from the chickens the family owned that his mother then whipped into meringues. Mrs. Burgan brought her famous pies to the Randolph County Fair, where she won first place multiple times, said her husband, Ken Burgan.
To support her kids, Mrs. Burgan worked for over 28 years as a medical transcriptionist at the Missouri Heart Center, Boone Clinic and Columbia Surgical Associates. She was passionate about health care issues, including women's access to reproductive care.
She often talked to daughter Joni Tregnago about social issues, including health care. They spoke on the phone every morning and twice in the evenings.
"She was my best friend," Joni Tregnago said. "We were as close as a mother and daughter could be."
Her son Marc Tregnago called her a role model for people of all ages.
He said his mother was ahead of her time and had a lifelong commitment to equality. She raised her kids with the idea that all people deserved to be treated with fairness and respect.
"She had great personal integrity," Marc Tregnago said.
Mrs. Burgan opened a new chapter in her life when she met her second husband, Ken Burgan, in 1992.
Ken Burgan was on his way home from Columbia and trying to decide whether or not to attend a singles event at a restaurant in town. He remembers stopping at an intersection and wondered whether to turn north and continue home or turn south to go to the event.
Something told him to go south.
When he walked into the restaurant, he saw Mrs. Burgan from across the room and thought, "That lady is lonesome." He sat down across from her, and they started talking. Ken Burgan said he forgot to give his name but didn't forget hers — Mary Ann.
A few days later, he looked her up in the phone book and called her. When she answered, she said, "I'm so glad you called me," Ken Burgan recalled.
The two bought a home together and married in 2002.
Ken Burgan loved his wife, and when she was diagnosed with cancer over the summer, he said it felt like a kick in the stomach. Mrs. Burgan continued to walk each day until about two weeks before the diagnosis.
While family was important to her, Mrs. Burgan also valued service. She was actively involved in Dripping Spring Christian Church and served at The Food Bank for Central & Northeast Missouri, where she made many good friends.
In the two months before Mrs. Burgan died, friends from her church prayer group, volunteers from the food bank, distant cousins and high school reunion classmates all came to see her in the hospital.
Her grandson Tyler Corujo said he didn't realize how many lives Mrs. Burgan had touched until he saw the visitors streaming in daily.
"There wasn't even enough room in the hospital for flowers and cards," Corujo said.
A memorial service will be held at 11:30 a.m. Saturday, Nov. 10, 2018, at Dripping Spring Christian Church, 2701 W. Dripping Springs Road, Columbia, MO 65202.
In lieu of flowers, memorials are suggested to Second Chance, which provides care and homes to rescue animals, or Planned Parenthood, which provides health care services and sexual education, care of Bach-Yager Funeral Chapel, 1610 N. Garth Ave., Columbia, MO 65202.
She will be missed by all, including her three cats, Sunflower, Lily and Greyson, Ken Burgan said.