Henry Rollie Stillman will be remembered by his loved ones as "a larger-than-life, colorful person," his daughter Sharon Stillman Leumas said.
Mr. Stillman died Friday, Aug. 23, 2019, at 86. He loved to sing and play music, and he raised his children in a musical household.
"He had a phenomenal ear," his daughter Susan Stillman Dickerson said. "He could sing harmonies to anything."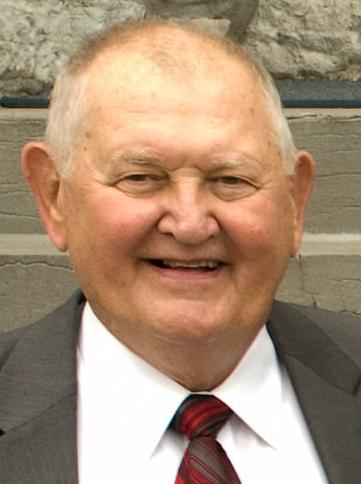 Both Leumas and Dickerson described their father as having a poor memory as he aged, but he could remember anything if it was set to music. When they were children, their father would sing and dance around the house.
Mr. Stillman had four children with his first wife, Neva — Leumas, Dickerson, Sandra Stillman Bayer and Stephen Stillman — and they grew up singing with Croatian groups. Rollie wasn't Croatian, but Neva was. She taught him to sing Croatian songs phonetically, and the men's group he sang with designated him an honorary Croatian.
After the death of his first wife, Mr. Stillman married Florence Stillman in 1988. Florence had three children of her own — Emerson "Skip" McGuire, Mary Kelper and Joe McGuire — and the two families meshed well.
"I know the reason my dad lived to be 86 was because of Flo," Dickerson said.
Her father often mentioned how fortunate he was to have found two great loves in his life, and Dickerson said her stepmother described him as the best thing that ever happened to her.
Mr. Stillman and Florence Stillman often traveled. Once, on a cruise, he volunteered to play the spoons for a group and wowed the audience, despite the fact his wife had never seen or heard him play the spoons before.
That kind of behavior was typical for him, Dickerson said.
"He really just enjoyed life," she said. "He would volunteer for anything. It didn't occur to him not to participate."
Family was a vital part of life for Mr. Stillman, and he tried hard to make his family members feel special.
Dickerson recalled that he taught himself math problems so he could help her with homework. He took Leumas to dinners and the movies after his job moved them to a small town in Indiana because he knew she missed going out. When he taught his son to golf, he didn't just teach the rules; he taught "the love of the game," Leumas said.
"That's what Dad was good about doing," she said. "He was always teaching."
Mr. Stillman passed his love of music and many fond memories and pieces of wisdom to all of his children and grandchildren.
"He loved graciously, and he loved big," Dickerson said.
Mr. Stillman will be interred Friday at the Missouri Veterans Cemetery in Jacksonville, Missouri. A memorial gathering and service will be held at First Presbyterian Church in Jefferson City.