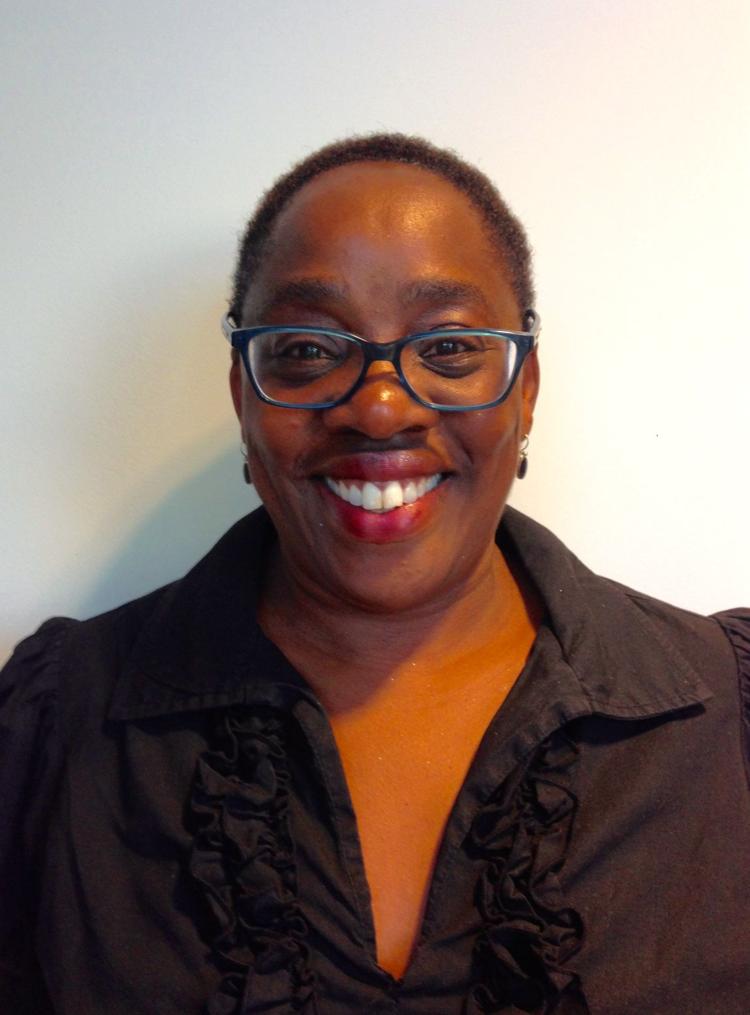 I've been mulling over the reader responses to the coverage of Concerned Student 1950, the resignations of President Tim Wolfe and Chancellor R. Bowen Loftin and the Missouri football team's courage to strike in support of Jonathan L. Butler. I am sad to report a good percentage of commentary I read expressed a belief that racism DOES NOT EXIST, but also whatever negative racial experiences that happen are either imagined or episodic, but when shouted constitute free speech. These kind of comments indicate to me that many white Americans still carry deep insecurity, insensitivity, hate and contempt about the experiences and concerns of black people.
The comments also expressed an overwhelming and profound level of ignorance and basic understanding of U.S. history and civil rights laws. I heard a clear ringing of white male voices who feel that black people are "unfairly" given jobs for which they are unqualified.
Vile remarks repeatedly stated that were it not for these university athletics programs, black athletes would be societal wastes and empty vessels and therefore "they" should appreciate the goodies (scholarships and the like) in exchange for the nearly free intense use and abuse of their bodies to afford head coaches million dollar salaries, the academic institution millions in game revenues and despite large percentages of men of color on the team, the overall coaching staff remains largely white. How many programs have people of color employed as therapists or counselors for their minority athletes? I know Missouri athletics does not.
I read a good number of hostile remarks by white people who also still believe (incredibly) that black people essentially belong on a plantation where they can be controlled. Why? They are criminals.
I couldn't believe the responses that attacked Missouri black athletes as basic thugs saved by the potential promise of being drafted by the NFL. The lack of compassionate humanity also extends to disdain for black people who express any sort of intellectual disagreement over public policy or political protest.
It was made clear in many, many responses that black athletes in their view, were acting out of "their place" by striking in support of Butler, and as a consequence failed to recognize how good they have it in their view of a post-racial America. For these white people, being black means you should not only be less, but you should never aspire or want equity ever, because in their America, systemic racism doesn't exist — it isn't visible and it isn't real. It is redundantly clear that any complaints about the black experience unfairly infringe upon the comfort of white folks. And lastly, this uppity-ness (when people of color engage in political protest/debate) is a ruinous effect caused by the take over of "politically-correct," immoral and "colored-folk-sensitive-liberals" progressives, Commies, Marxists etc., who have destroyed good old white America.
CNN did an interesting brief interview with Columbia Mayor McDavid. He rightly acknowledged racism is a community issue, which won't be resolved by either Loftin or Wolfe's resignation. However, as a leader he has supplied no leadership in this area. Instead, at council meetings he is sour, rude and defensive. He has refused to meaningfully engage on the subject publicly other than by nodding his head to show that yes, it is a problem. I thank God he has decided not to seek re-election. But like Loftin and Wolfe, he lacks the diversity capacity and maturity to manage conflict, differences, diversity and tension in a complex environment in Columbia. Like his MU colleagues, he has serially been unable to capture the support of the community on many important issues. Now I will say this: Mayor McDavid appeared in his CNN interview to be a lot more "literate" on racial issues than MU leaders have been prompted to be on the record. I wish he would demonstrate this CNN level of engagement at council meetings.
The actions of the Missouri football team to support Concerned Student 1950 is rich on so many levels. As a consequence, I cannot understate the emotional moment when I collapsed into tears after seeing the photo of the team and reading coach Gary Pinkel and athletics director Mack Rhoades' united team statement. This was an amazing moment that I'm sure plenty will want to query intensely to uncover Pinkel's true "intent" because such an act by a white man of privilege and power is so rare.
But in the end, I see the the world as a rapidly changing place. The problems we face around race, power and equity have deep historical layers of complexity. As a community and nation we have passed laws to manage racism but have not focused on dismantling the structures (policies) that perpetuate oppression. I hope our community definition of leadership evolves to include accountability for outcomes that demonstrate inclusion as a core value.
President Wolfe's statement to the public was heartfelt. I believe we have tremendous work to do in changing our society's values around race and inclusion.
Traci Wilson-Kleekamp is a Columbia resident, community activist and member of the group Race Matters and serves on the Missourian's Readers Board.