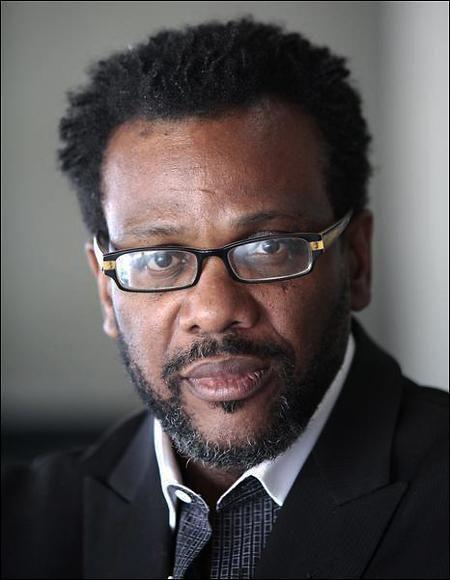 It came as no surprise when it was announced that Chuck Henson is leaving his position as MU's interim vice chancellor for inclusion, diversity and equity. Next fall, Henson returns to his role as a professor at the School of Law.
It's not clear if Henson resigned or was asked to leave. What is clear is the job brought with it the type of lingering headache that makes it difficult to focus.
Henson's departure is more a reflection of the battles he faced than his ability to get the job done.
Henson lacked the backing of a black coalition.
"I have absolutely no confidence in Interim President Mike Middleton," state Rep. Courtney Allen Curtis wrote in a statement released April 28. "He has over 30 years of experience at this university and has not given any true effort in implementing plans and has shown a history of a lack of action."
The Democrat from Berkeley, who attended MU but didn't graduate, advised black students not to enroll at MU. In an interview with the Riverfront Times, Curtis cited his grievances with MU dating back to his days as a black student leader.
Curtis wrote his statement in response to the approval of SCR 66, a resolution to establish a review commission for MU. His request to ensure minority representation on the commission failed.
"They could put all big Mizzou donors on there at the expense of minorities trying to make things better," Curtis said.
He went on to say he'd like to see "acceptable minorities" chosen by the legislature's black caucus rather than "yes people."
Is Curtis asserting that Middleton and Henson are "yes people" assigned to uphold the ambitions of white people? If so, how does the criticism of blacks in leadership positions support the movement toward sustainable change?
Being labeled an "Uncle Tom" or a "Yes Man" or "Yes Woman" is a fear black people face. It's hard enough enduring the hardship related to pressing an agenda aimed at elevating black people when opposed by white people who fail to understand.
It hurts when you're attacked by black people who make demands while failing to consider the hardships faced by a person placed in Henson's position.
The tension showed up in February when Henson wrote a letter to members of Concerned Student 1950 asking them to stop making demands. Henson told students that in a relationship there is no place for demands because there is no need for demands.
Henson indicated his invitation to meet members of the group face-to-face had not been accepted, and he and others were already working on most of the issues raised in their list of demands. He also acknowledged things that couldn't be achieved due to state and federal laws.
In other words, don't fight against the black man who is doing the best he can.
These are the type of problems black people face. Fighting for change is often complicated by the pressure to "keep it real."
How do you move forward when black legislators attack the work of men like Middleton and Henson? What is achieved when students are praised for protest without being held accountable for their unwillingness to compromise?
Henson and Middleton are caught in the middle of conflicting agendas. State legislators want to punish MU for failing to keep students in line while some blacks in leadership demand immediate solutions to old problems.
Evonnia Woods is a graduate student MU. She is among a group of students who pushed for the hiring of Michael Middleton after Tim Wolfe resigned. Her thoughts reveal the frustration of students who disagreed with the decision to focus on ousting Tim Wolfe.
She posted this on Facebook on April 6:
"I'm still coming to terms with the fact that 11 students arose in the name of us all, garnered widespread attention as THE movement, while not allowing room for critique or alliance politics.
"It bothers me that after numerous student org leaders, all a part of a recently formed social justice collaborative, decided against their suggestion to target the system President, the advocates for that strategy branched off and not only pursued their personal agenda, but claimed to be pursuing it on behalf of all students — and to such extremes that student leaders have since been divided, polarized, and consumed by the stress of it all."
Woods challenges the narrative of student protest at MU.
"I write this for every person who praises their coalition building; every person who praises them for being incredible student leaders — for being so inspirational … so brave; for every journalist who told and retold the story in which the Concerned arose from the ashes as heroes and called it 'investigative journalism,'" Woods continues.
"For every campus and off campus supporter who continues to uplift them as a model for movement building and centers them in a narrative that minimizes the work of and further marginalizes the most marginalized students; for all of those who say they were or have been successful."
How can one function within such tension?
Curtis and members of Concerned Students 1950 build upon a model of resistance that concentrates on the limits of black leaders.
Woods is asking the right questions. What has been gained? The loss of Henson is part of the answer.
You can't succeed when the people you seek to help work against you.