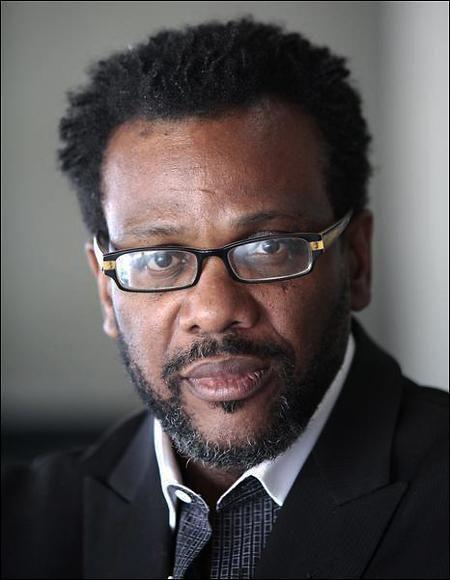 COLUMBIA — I felt sorry for Tim Wolfe when we met the week after MU's Homecoming Parade. We met to discuss a recent column that chastised Wolfe for failing to respond to students when they blocked the car with a human wall and forced him to listen to their demands.
We talked about growing up in Columbia and how racism is often hidden from those who live on the other side of the tracks. Wolfe told me he has a lot to learn. He told me he was willing to be taught but needed help connecting the dots to form a full picture.
He told me he didn't know what to do when members of Concerned Student 1950 stopped the flow of traffic. Wolfe told me he decided to listen. He told me they planned a series of messages that deserved to be heard. He didn't want to disrupt their speeches.
I left troubled by the massive polarization impacting communication. As much as I appreciated Wolfe's explanation, I remained vexed by the detachment of ideas that validated the students' position.
Wolfe is a symbol of institutional neglect and failed opportunities. He wanted to understand more, but years of living under the umbrella of privilege forced this moment.
That moment with Wolfe now shapes the way I think about the brick wall standing in the way of change. I accepted Wolfe as a symbol of denied change. Memories of my time on campus as a student, coupled with my work as an adjunct professor, offers me a perspective that transcends this current context. I listened as Wolfe shared his story of growing up in Columbia.
We shared the common experience of living in the same city, attending the same middle school, where we were enrolled at the same time, and college. Our lives have been touched by the same role models, and our bodies felt the same temperature of winter, spring, summer and fall.
We both left Columbia to attend graduate school and advance careers in larger cities. We both learned lessons about life from the vantage point of a different place, but our common experiences failed to compensate for how race shaped our lives.
I saw the goodness in Wolfe. I felt his desire to learn and do more to break free from the ignorance caused by his privilege. He knew it was too late. My conversation with Wolfe as a redeemable man had to be understood within the context of Wolfe as the symbol of change.
There was no time to teach Wolfe about the burden and barriers created by systemic racism. It was too late to help him understand how his own power and privilege as a white man influences the way decisions are made.
It was too late for black students to hear the man speak about not knowing how to listen. It was too late for the man to talk about his eyes opening for the first time to see the world of black people.
So, what happened when Tim Wolfe, the symbol, wrote a letter as a hurting man? He exposed the burden of being a symbol.
He revealed the rage that comes with being blamed for centuries of institutional neglect. He shares the pain of the wagging fingers directed at him while others escape the blame that comes with being responsible.
Who are the other symbols worthy of criticism? In his letter, Wolfe offers a long list.
There might be some merit to adding some on the list. I take offense to blaming Michael Middleton for failing to end student protest due to his role as the head of diversity and inclusion. Wolfe's comments further prove he needs to few more days of diversity training to fully understand the underlying racism implied in that assertion.
Wolfe could have used a public relations specialist to craft his letter. With his letter, Wolfe effectively merged his role as the symbol of systemic racism with the pain he carries as a man. In doing so, he makes it easier for people to focus on his personal malfeasance rather than the culture that continues to shape racism on campus.
These types of movements are bigger than the names used to symbolize racism. Wolfe is a symbol of racism within systems beyond the University of Missouri. He is not the only symbol. You can add to the list the Missouri General Assembly and the Board of Curators.
It can be confusing when you find yourself in the presence of a man who is a symbol. My faith teaches me to find the good in everyone I meet. This is done best when you discover the good beyond the frailty of a person.
I witnessed the good in Tim Wolfe. I also met the confusion he felt because of the things he didn't understand.
This is the burden that comes when a man becomes a symbol. Who's to blame for the creation of the symbol? Should we condemn people for their privilege? Is it the fault of parents for failing to take the time to teach their children lessons beyond the comforts of their opportunities?
Would things be different for Wolfe if our lives had been joined before that day we met in his office?
Is there space to discover the heart of men and women after they have been made into symbols?
We are a nation of broken men and women made into symbols. Beyond the burden of being a symbol lives a person begging to be heard.