Newspapers can create community, intentionally or otherwise.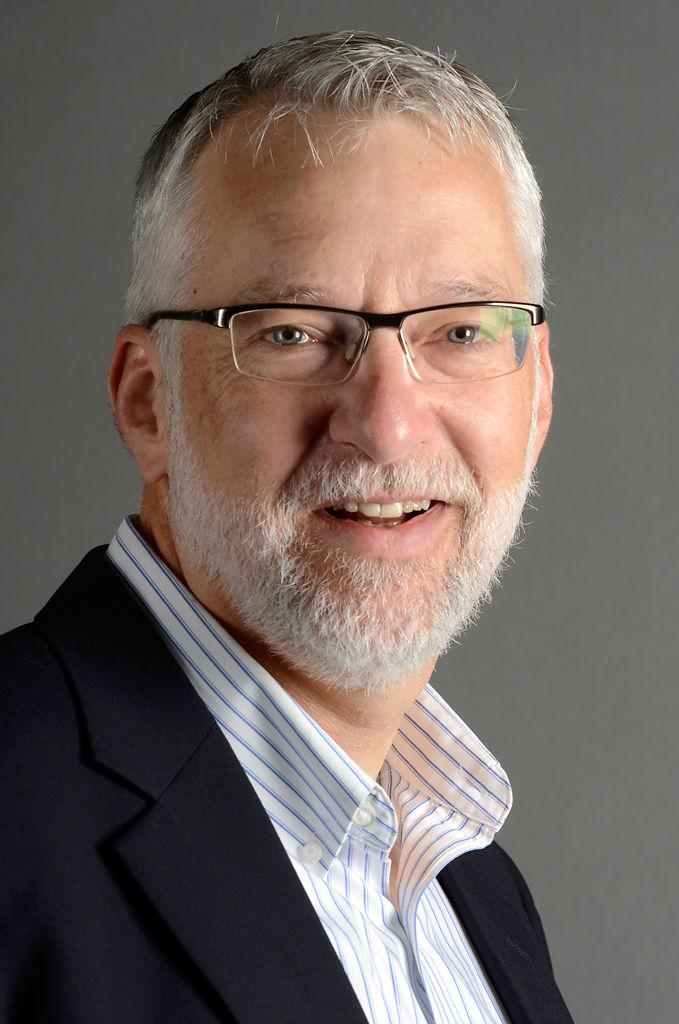 In 1973, columnist Donald Kaul and features writer John Karras set out to bicycle across Iowa in search of stories from the road. With some last minute help from the Des Moines Register's promotions department, 114 people joined them for the entire trek from Sioux City to Davenport. (Here's a full history.)
Last week, when I dipped my tire in the Mississippi River, I was one of thousands.
The 44th Register's Annual Great Bicycle Ride Across Iowa — known to bicyclists across the country as RAGBRAI — was in the books.
I pedaled for seven days and over 420 miles with between 15,700 and 19,000 of my closest friends. They came in all shapes and sizes. One guy I know is 90, and his goal is to pedal 9,000 miles this year. For two days I saw a boy who couldn't have been more than 10 waiting patiently at the top of hills as his sister and mother trudged up to him.
The ride is just that. It's not a race. In fact, it's more of a moving party, with bands and games at each overnight town and weirdness in between. Where else could I get my picture on the back of a bull named Ole and watch a human foosball match?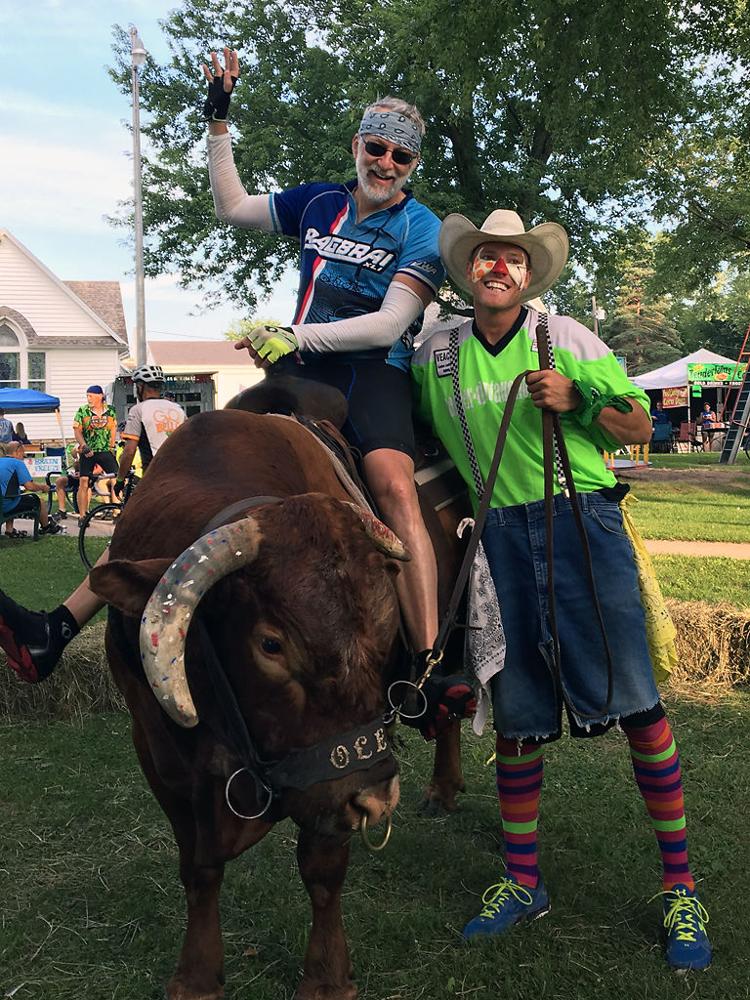 It's also a rolling conversation. Literally. I saw a guy with a Mizzou jersey, said hello, and for the next five miles we chatted about school and politics and life in general. He's a lawyer from Kansas City. Just changed jobs after years with the same firm.
On the ground, in Ottumwa, I wandered into the Courier, where the presses are still housed in the same building as the newsroom. It smelled of ink and paper and nostalgia. I bought a paper and asked a question — I forget what — and received a rich history of the newspaper and the town in return.
At a pub there, I sat next to a man who owns a machine shop in northern Iowa. When he learned I was a journalist, he said: Man, there's a changing profession.
He gently chided me for all the journalism that deals with speculation and opinion rather than facts. I nodded and noted that people seem to increasingly respond to emotion over facts these days.
That's a description I could apply to almost every encounter, even when talk turned to the most partisan of subjects.
The GOP convention had just concluded, and the Democrats were having their turn. But news trickles out when a herd of data-hungry bicyclists descends on small towns. "No service" illuminated my phone most of the time.
No, I guess that wasn't the reason for such civil conversation all week. Just a side benefit.
It doesn't hurt that the participants were on vacation. People tend to be less grouchy.
But "Iowa nice" applied to townspeople as well. Case in point:
Ten of us piled into the Kort House Lounge in Leon for beer and food. Only there were no victuals. The owner had decided to shut down the kitchen on RAGBRAI and stick to drinks only. So the waitress let us order a pizza from across the street — and she volunteered to pick it up.
Perhaps there were brawls and bickering later in the evenings. I didn't make it much past 9 p.m., so I wouldn't know.
But civility prevailed in the most closely confined of spaces.
I was grateful to be a guest of the Hawkeye Bicycle Association out of Cedar Rapids, near where my brother lives. About 60 of us bused out to Glenwood together. We slept in church activity rooms and classrooms together. We washed our clothes out of the same buckets and took turns at the same two portable showers.
I don't know how you could be shoulder to shoulder that way without some friction. What's remarkable, though, was how little rubbing went on.
They are a great bunch of people, some of whom have made the journey many times and know the routines and traditions.
But they also worked hard at getting along. It didn't just happen.
I don't think those journalists in 1973 thought much about such things. Like most journalists, they were just looking for a good story.
They created a great one.