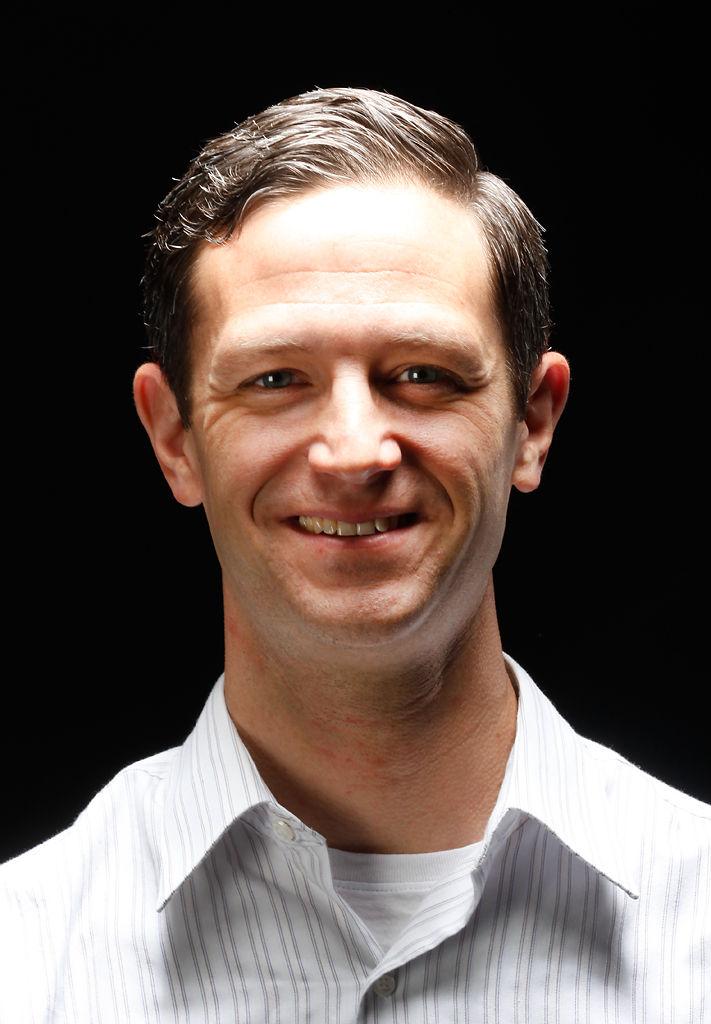 Missouri Proposition A – affirming right-to-work legislation in our state — is on your August ballot, and the propaganda is sure heating up. Proponents and opponents alike are cherry-picking their most favorable statistics, exaggerating the end results.
I must admit that unbiased information on this issue is difficult to find. Frankly, reading the pages of The Missourian in recent weeks, the ratio of negative commentaries on Prop A has to be something like 10 to 1.
It really boils down to a scenario where both sides are in agreement — a workplace where the union has negotiated a labor deal with the employer, but at least one worker doesn't want to pay union membership dues.
Proponents of Prop A point out that forced union membership restricts the freedom of a worker who may not want to pay the dues, for whatever reason. They also say Missouri is often disqualified by companies looking to create jobs in our state, since we are not right to work already. The implication is that jobs will suddenly rain down from the sky if it passes.
Opponents, though, come down hard on independent workers, calling them ungrateful "free-riders." Look at all the good the union has done on their behalf, and they refuse to pay their measly dues to the brotherhood collective.
What I don't get is this: If workers opt out of union membership, why do they still get the same deal the union successfully negotiated for its dues-paying members? That doesn't make any sense.
A worker who is a union member should obviously get the collectively bargained deal. But if they don't join the union, they should be left alone to make their own work agreement with the boss.
Requiring workers to join a union clearly violates the right of free association. Nobody should require anyone to join any civic club, church or labor group against their will. Even if you or I believe it is in their best interests to do so, that is wrong.
Also contrary to popular opinion, right-to-work legislation would not directly affect that many people. According to the Bureau of Labor Statistics, Missouri had 226,000 union members in 2017, or 8.7 percent of the work force. In addition, only 39,000 are covered by a union contract but are not union members. At least 6.1 million people live in Missouri, so we are talking about 0.6 percent of the population.
The AFL-CIO's No. 2 national executive whips up scare tactics about Missouri's Prop A. He says, "everyone is wanting to write the labor movement's obituary. Are we going to let that happen?"
Don't worry, friend. The passage of Prop A would do no such thing.
Still the political-industrial complex of consultants and such has collected $20 million, and three-fourths of that total is set aside for groups against Prop A. What a waste of time and resources.
It continues to confound me that the rhetoric of union leaders remains stuck in industrial labor dynamics of the early to mid-20th century. Today's Americans will likely change jobs, and even careers, several times in their working lives. How in the world is the old divisive "us vs. them" resentment mantra even relevant in today's freelance and gig economy?
How does the labor movement expect to attract, say, IT workers or white-collar professionals? To do so, and avoid the risk of long-term extinction, unions need an updated value proposition, offering workers training, information about the job market, career counseling, job placement, a medical insurance safety net, retirement planning and other personal/family support services.
Unions need to scrap the antagonism toward employers (and against capitalism in general) by advertising the legitimate value they can provide to the economy. I heard about a local construction contractor who calls the local union when he needs an electician, and they send over a trained, competent, honest, vetted employee who is ready to work on Day One. That is great.
If unions focused on providing helpful, outsourced H.R. functions to companies, such as worker recruitment, drug screening and taking care of all that labor-law-compliance paperwork, it would sure change their reputation. As would standing up for its members, while also taking necessary (and fair) disciplinary actions instead of covering up for the occasional bad apple (even if that is only one worker out of 1,000).
If we can dream a little here, unions could also be best positioned to stand up for workers who are discriminated against, for whatever reason, rather than waiting on the law to catch up with our evolving society.
Let's admit that right-to-work benefits —- and drawbacks — are exaggerated in political ads. Workers should be able to join a union, or not, on their own accord, and reap the results of their choice.
Ours is certainly an imperfect world, but in the meantime, vote Yes on Proposition A.
Steve Spellman hosts "The Mid-Missouri Freedom Forum" at 5 p.m. every Tuesday on 89.5 KOPN.