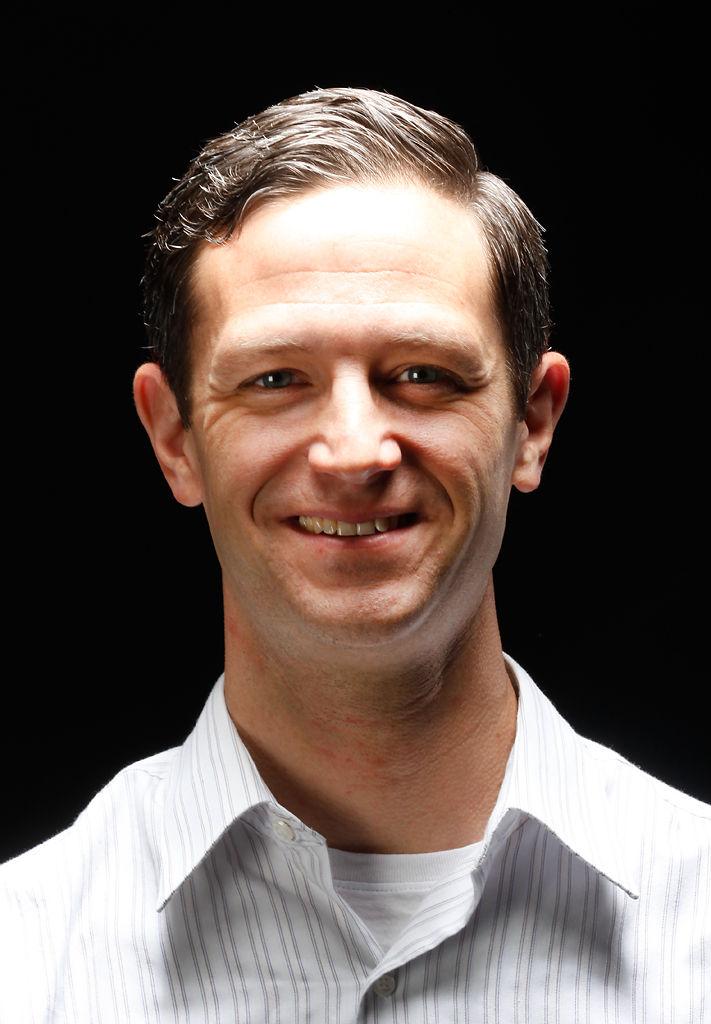 Columbia voters will decide Proposition 1 this Tuesday, which asks if the hotel tax should be raised by 1 percent to partly fund a new airport terminal.
The Columbia Regional Airport has been neglected for decades. Fifty years ago, the municipal airport moved from northwest of town where Cosmo Park is now located to the current site near Ashland — the plan being that Columbia was growing in that direction and it was equally close to Jefferson City.
Commercial air service was going great with federal subsidies propping up small airports like ours across the country. Then in the mid-'80s, passenger traffic began to dwindle, hitting bottom in 2007.
Private and public parties chipped in to fund a revenue guarantee and secure a five-year service deal with American Airlines. With "skin in the game," the local funders had an incentive to use the airport themselves as much as possible. And sure enough, passenger volume has since zoomed back up to all-time highs.
So with steady use again, the focus has turned to replacing our half-century-old airport terminal.
Airport boosters rightly point out that the '60s-era architecture and dull veneer is not the best front door for our progressive community. The secondhand trailer from Columbia Public Schools' surplus, now repurposed to house the airport baggage carousel, is indeed second-rate.
So a coalition of local business leaders reconvened under the banner of Foundation for Columbia's Future, this time pitching a 1 percent hotel tax increase "to be used for tourism and economic development purposes, including construction of a new airport terminal and related improvements."
It is supposed to raise $10 million toward a proposed $38 million airport terminal. Securing $20 million in federal grants, plus generating $10 million in other income (like fees for parking) would complete the deal.
The Columbia Hospitality Association — a group of local hoteliers — objects to Prop 1 on several fronts.
One concern is the high price tag of $38 million, set by a New York design firm. The association also wants to see a well-defined plan. Association President Glyn Laverick declared in a recent debate, "I'm sick of being asked to approve taxes without plans. … Time and time again, we've asked the city questions that are fundamental to any business plan, and the answers" are not adequate.
Opponents have questioned whether the ballot language would allow the city to spend the funds on whatever they could loosely call "economic development."
The city pledges that Proposition 1 proceeds would be dedicated to the airport. Of course, voters were promised a new sewer line to Midway, too.
Prop 1 proponents reply that Columbia's hotel tax rate is one of the lowest around. Anyway, they say, don't worry. In the end, out-of-towners will foot the tax: "Don't tax you, don't tax me. Tax that guy behind the tree."
Whatever happened to, "No taxation without representation?"
Sure, some people who stay in Columbia hotels also use the airport. But what about families from Hannibal staying in town for a Show-Me State Games weekend?
Or an elderly woman from Chillicothe whose spouse is recovering from an extended illness at University Hospital?
Or summer vacationers from Indiana stopping overnight on their way to the Rockies?
None of these folks would touch the airport, but if Prop 1 passes, they'll pay for it, whether that is equitable or not. 
In fact, why not have well-heeled members of the business community who directly benefit from a thriving airport put their "skin in the game" again? Why not ask them to make a large investment in a new airport terminal?
The city and the business community could even create a public-private partnership to share responsibility for the airport.
More broadly, a private contractor could be hired to manage the operation — what Boone County should have done with the fairgrounds a long time ago.
Prop 1 might help yield a useful new airport terminal, but it's not the fairest arrangement.
In the end, people just don't trust the city much anymore to follow through on the promises they make to voters.