As a self-proclaimed introvert, Fatima Atie has always found her way to communicate with the world through art.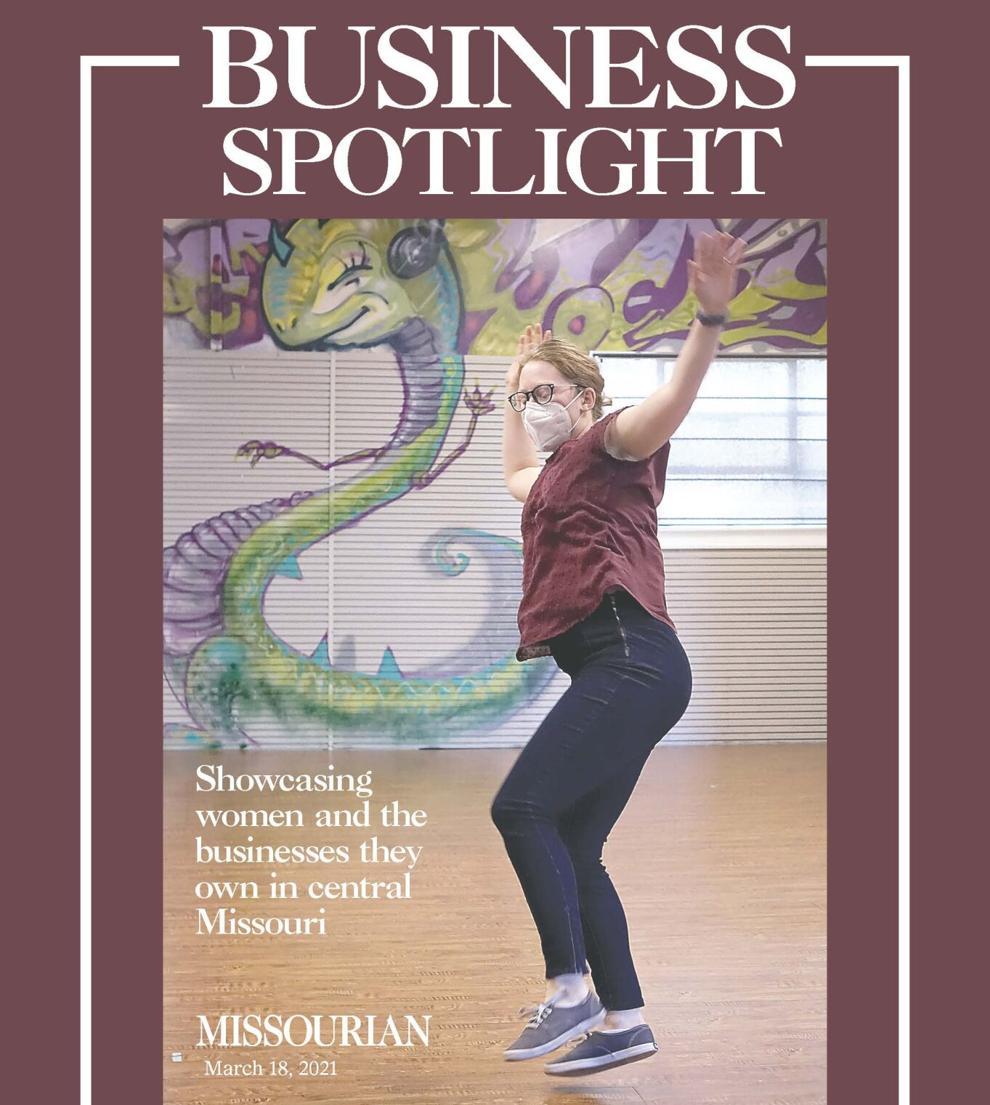 Business Spotlight: Women in Business
A special section showcasing women and the businesses they own in central Missouri. Read the stories.
Small to medium-sized businesses can be assisted with policy development and implementation that protects businesses and their employees.
The  store has 8,500 square feet of luxury furniture and a team of eight designers working with Sherry Hockman.
Nourish is a health-focused cafe that serves locally sourced organic whole foods and sustainably sourced produce. 
Victory Gardeners is an online seed and plant shop that has been based in Laura Flacks-Narrol's Columbia home since 2015.
The center cares for 45 children, ranging from infants to 12 years old.
Jasmine Buckner began her cleaning business in 2017 for one reason: her children.
The high-end store sells clothing, jewelry, belts, hats, sunglasses, children's clothes and elaborate cowgirl boots.
The business offers dry cleaning services in Columbia and Jefferson City. 
The studio is grounded in theater, art, voice and dance with classes from break dancing to slam poetry and mural painting.
Six years ago, Jennifer Schenck and Cara Owings got together to help newcomers in the Columbia area learn more about resources available to them.
The bar serves tap beers, house-infused vodkas, signature cocktails and has an extensive bourbon and whiskey collection.
The company uses custom content marketing software to write, publish and analyze material for clients all in one place
The studio teaches Vinyasa yoga, where movement follows breathing and achieves a seamless experience.
Jennifer Mullen helps clients develop greater mobility and strength, as well as a belief in themselves.
Services include cuts, color, weaves, sew-ins, perms, braids, relaxer treatments and more.
The company offers shirts for girls with positive messages and images of role models with notable careers.
Everything on the menu is simple and accessible because the owner doesn't want clean eating to be difficult or intimidating.
The business provides health care workers for hospitals, assisted living facilities, nursing homes and private home care.
H&P Consultants functions as a connection between companies in need of artwork and the artists who create it.
It offers a customized services for teams, ranging from executive retreats and team-building clinics to longterm planning.
She does not advertise, and the salon has no set business hours. Work schedules are determined by appointments with clients.
Brunholtz grew up with a camera following her around and ultimately used the same camera to take her own photographs.
The shop specializes in printing designs on pillows, totes, mugs, wine glasses, pens, apparel and more.
Through the acting process, she gives kids with family troubles a creative outlet and alternative to life on the streets.
Teresa Crews and her husband provide top-to-bottom cleaning services for residences and commercial properties.
A "site-specific theater," the Greenhouse team finds locations for its plays around Columbia, from rooftops to yoga studios.
The store started in Cape Girardeau in 2016, and three years later, Christen Edmonds opened the second location in Columbia. 
GoPo sells warm fresh kernels, preservative-free popcorn, glass popcorn bowls and a variety of coffee options.
From three-tiered wedding cakes to chocolate-covered pretzel sticks, Trish Sieckmann creates specialized desserts for customers.
The company's goal is to help organizations design better teams and work environments.