On a sweltering hot day in August five years ago, members of the Columbia Chamber of Commerce gathered outside a small brick and mortar business on Paris Road.
Maurice Doughty and his brother, Dimitri, cut the ribbon in front of Auto Embassy to mark the realization of their dreams.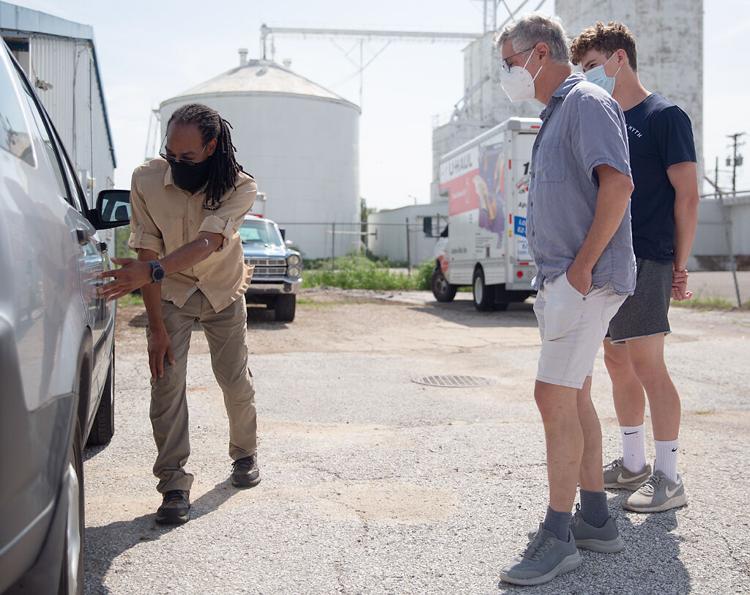 "That just told me that it was real," said Maurice Doughty, owner of the auto detailing business at 2424 Paris Road in northeast Columbia.
"It just gave me that official feeling with all these gold-coat people standing out in front cutting the ribbon."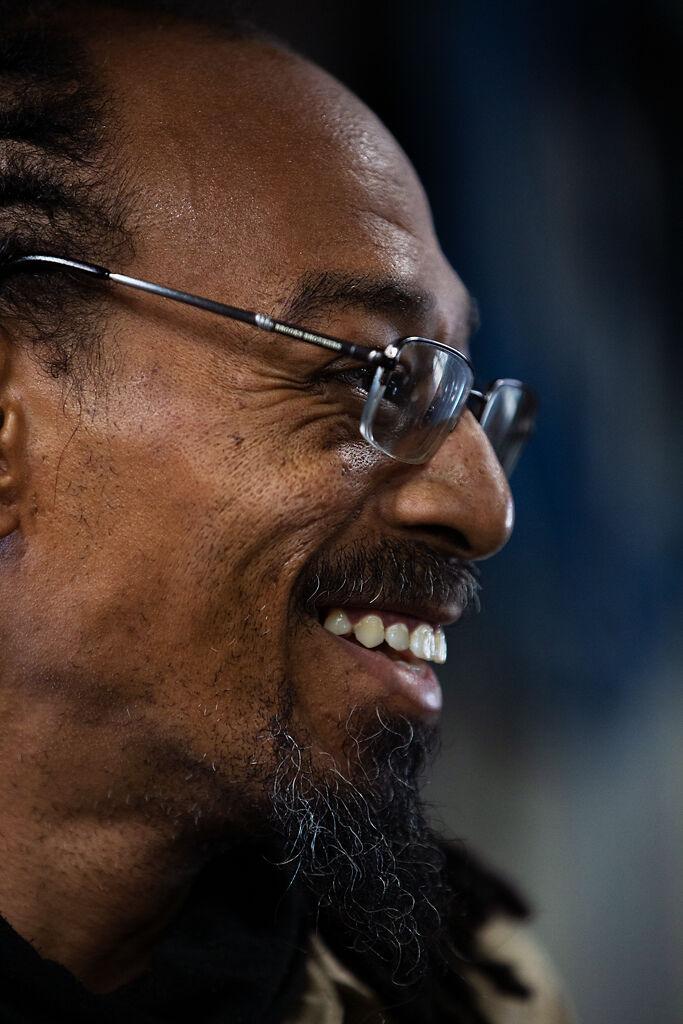 Auto Embassy is a custom car detail shop and a U-Haul rental facility. The business offers a basic car wash service, interior detailing that includes steaming and shampooing, professional ceramic coating, polishing, and scratch removal.
"We allow people to custom-build the details they want on their vehicles," Doughty said. "They're allowed to just do from the smallest thing out there like just a car wash or windows, up to ceramic coatings or paint corrections."
Initially, he was opposed to opening a car detail shop in Columbia because so many similar services already existed. Part of what makes Auto Embassy stand out in a town with many competitors is its attention to personal detail and its people-first attitude, he said.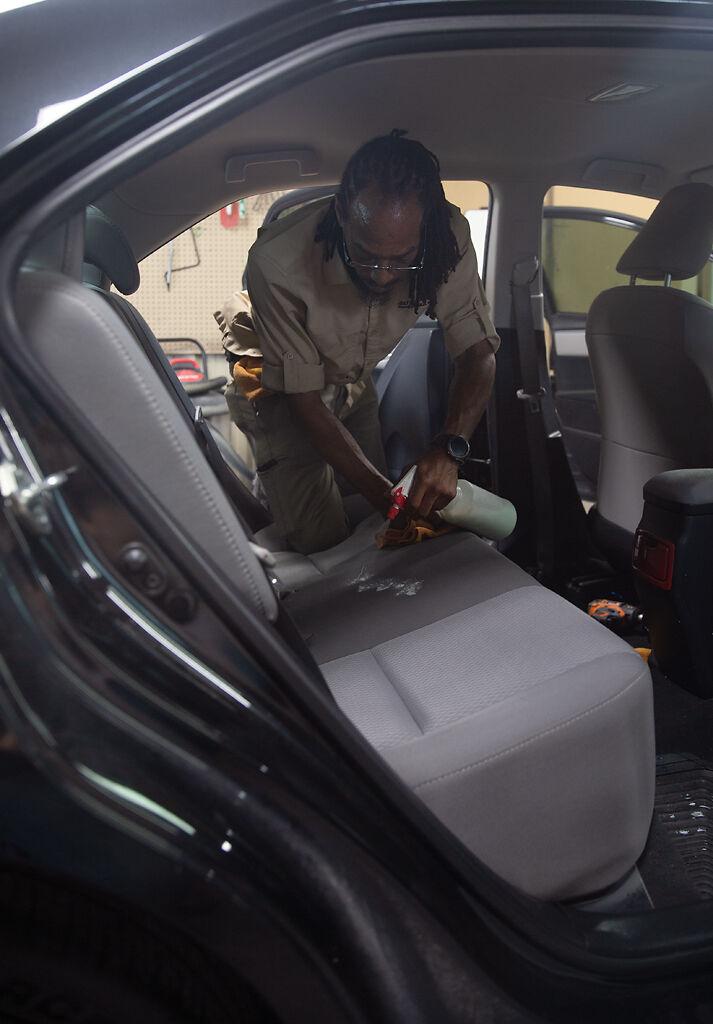 "Being able to offer clients things without coming with a price tag a lot of times is valuable," he said. "You build bonds by actually building rapport with your customer base." 
Auto Embassy lets customers a la carte their detailing order. Other detail shops may offer packages with a baseline price, Doughty said, but he believes in having the customer pay for just the services they need.
He said he will even send customers home if the service they request can be completed simply and cheaply on their own. 
"We have a lot of customers who come in and ask us things, and we'll tell them, 'Hey, you don't need us. Let me tell you how to fix this. Let me tell you how to clean this,'" Doughty said. "'Go home, take this out of the car, spray it down with this here. Go up to the parts store and get some of this here, and it'll clean itself for you. Why pay us?'" 
He considers himself a loyal friend, rather than just a car detailer and business owner, but also a loyal friend. He sees Auto Embassy as a chance to create relationships with members of the community.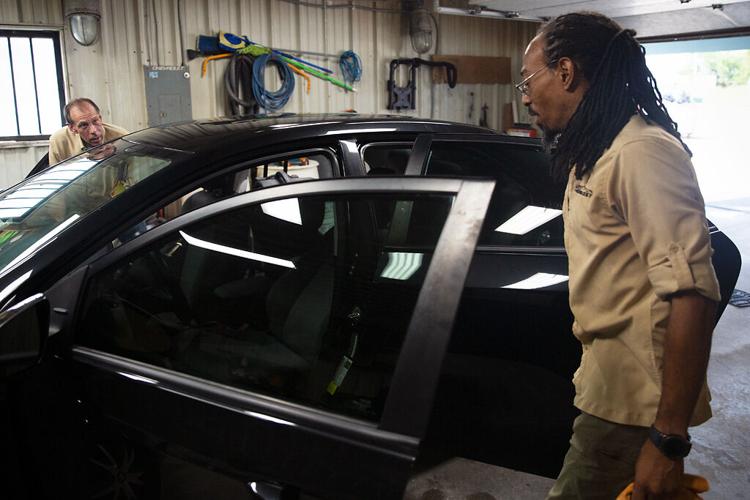 "The best thing any minority business owner or anybody can do is get out there and shake hands with anybody and everybody," he said. 
Doughty believes a large part of his success can be credited to his thirst for knowledge. He said he regularly participates in seminars, trainings and certifications to continue learning how to be the best detailer he can be.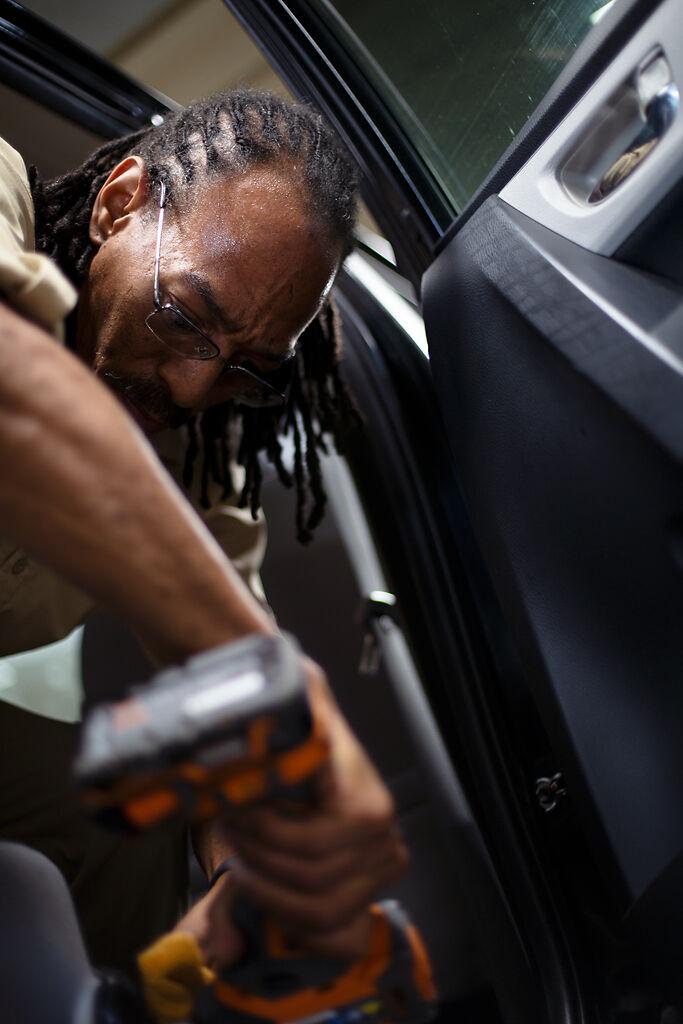 "It's (car detailing) just like anything else; it's all about learning more and more and more," Doughty said. "Every time you learn something new, you're able to give it back through your business, and that's the idea." 
Each work day begins around 7 a.m. as Doughty prepares to open the shop at 10 a.m. He checks his online schedule to see the daily list of customers and services. After that, he makes sure his U-Haul trucks are ready, then buckles down for a 12-hour work day.
"For this shop, the lights are on 11½ to 12 hours a day," Doughty said. "By the end of our completed day, I am ready to just get out of here because I have done all that I can do." 
Born and raised in Columbia, he graduated from Hickman High School and earned a degree in auto mechanics from State Technical College of Missouri in Linn. He now also operates a recording studio and recently has found himself dabbling in property.
He exudes confidence in himself and his services. Competition doesn't rattle him, he said. In fact, he said he enjoys and appreciates it. At the entrance to the shop is a wall mount that contains business cards for a number of businesses, including other car detailers.
"I'd rather see them do just as good as I am or see myself do just as good as they are," Doughty said. 
He continues to look for opportunities to help promote others in the community.
"I don't do hair, but I know hair salons that I would say 'Hey, you need your hair done or your nails done, this place does both of these,'" Doughty said. "Businesses grow by helping one another."