Nadia Navarrete-Tindall calls the vast array of flowers around her home a "wildlife refuge" that connects the yard to the untamed beauty of nature.
Each of the 150 species of native plants in the garden plays a vital role in the ecosystem, from the spiky native grass to eye-popping purple coneflowers, bright yellow coreopsis and vibrant butterfly milkweed.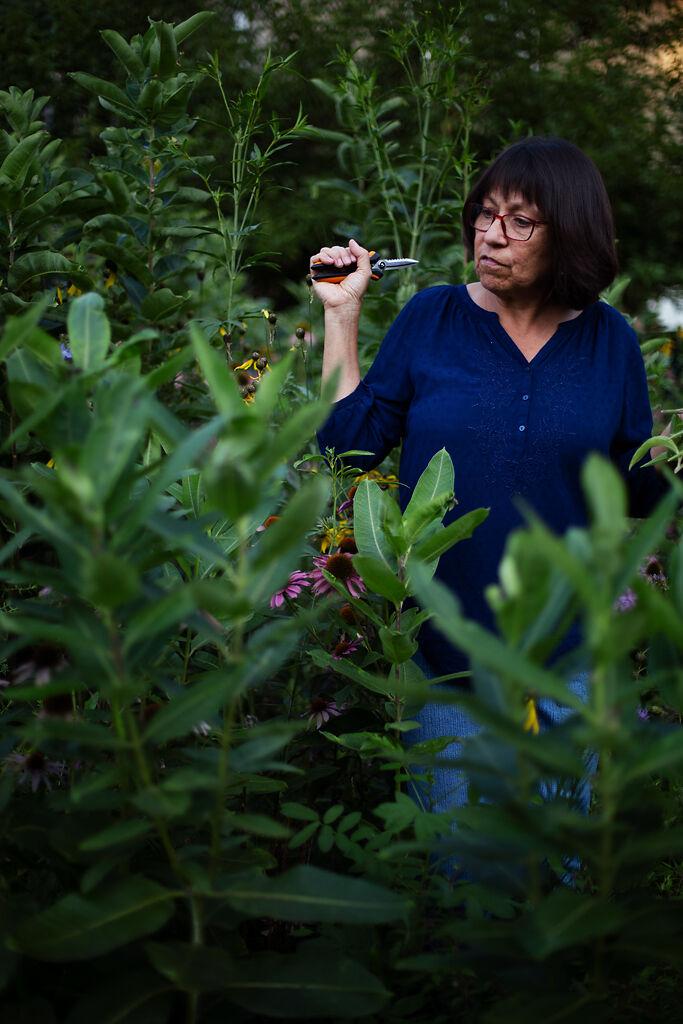 Her passion for plants led her to open an environmental consulting business, Native Plants and More, in 2017, using the natural setting as her office.
She works with non-profit organizations, private agencies and others to offer her expertise on the benefits of growing native plants in a community. Native Plants and More is a one-woman operation, with Navarrete-Tindall doing all of the training, workshops and contract jobs. 
In some locations, she works with the native plants that are available, but some clients are able to study her own "wildlife refuge" up close and personally.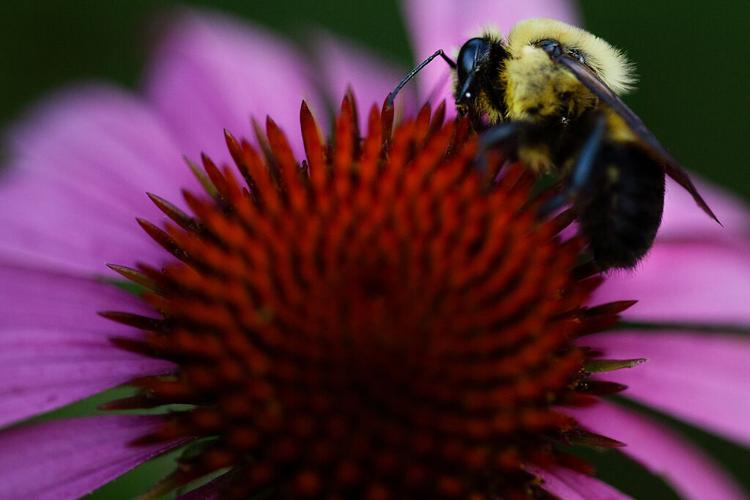 "We don't call it a garden," Navarrete-Tindall said. "When we talk about gardens, people think about something perfectly maintained."  
Every plant in the yard contributes to a working and growing ecosystem. She grows common milkweed to attract monarch butterflies, wafer ash trees that are host plants for giant swallowtail butterflies and native fruits such as pawpaws and persimmons both for food and for insects.
She finds that many people are unaware of the value of growing plants native to Missouri that can attract wildlife, butterflies, bees and other pollinators. That's why her business emphasizes education and training.
"When I see that people insist on growing plants that are non-native, especially those that can become invasive," Navarrete-Tindall said, "they can destroy entire ecosystems."
Non-native plants often don't contribute to the ecosystem, she said. "We keep bringing in something that doesn't belong here." 
Growing native plants also adds color and provides the proper habitat for insects, birds and other native animals, she said. Many of these plants are also edible and can be a sustainable food source or even provide income for the grower. 
Native plants are about more than just helping the environment, she said, pointing out that they are a way to lift up underserved communities. She teaches inmates in a Charleston, Missouri, prison how to grow native crops so pollinators can increase a food supply for eating or selling to other communities.
"It's vitally important that our farmers and future farmers understand the correlation between using native plants for culinary purposes that they can sell, but especially as pollinators for our other foods," said Sue Baird, manager of the Mid-America Food Hub and Training Center. She invited Navarette-Tindall to participate in the prison project.
"If we have a native plant that draws in pollinating beneficial insects, then it really helps with pest control and with the fertility of the cause,"  Baird said.
Native Plants and More also works with GrowNative, a Missouri Prairie Foundation program that demonstrates how native plants can contribute to the environment. Navarrete-Tindall is a frequent speaker at GrowNative workshops and translates documents into Spanish, her native language, for their website.
"She understands about working with traditionally underserved audiences, and that's extremely important," said Carol Davit, executive director of the foundation. "Native plants are part of Missouri's national heritage, and they belong to all Missourians, no matter where they live and no matter what their background is."
Born and raised in El Salvador, Navarrete-Tindall has seen green spaces devastated in her home country, as well as the U.S. She has loved nature since she was young, and after learning about the importance of native plants, she decided on a career where she could help restore the environment. She came to the U.S. to attend Southern Illinois University and received her master's degree in forestry and her PhD in botany.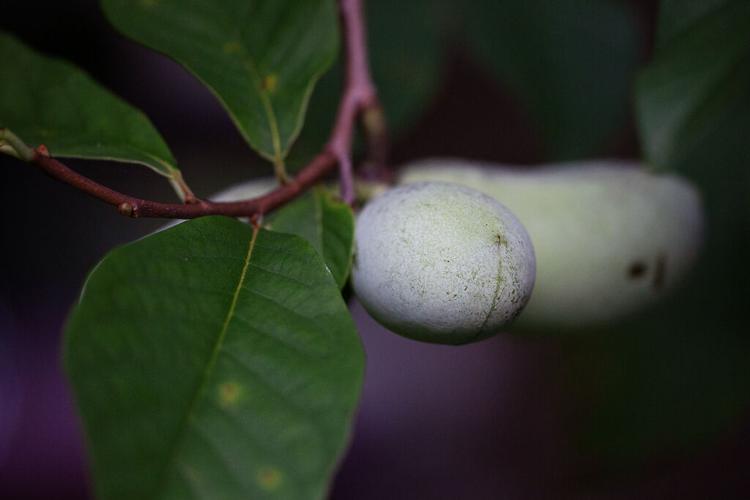 When a native plants program at Lincoln University ran out of money while she worked there, she decided to pick up the slack.
More used to be done to preserve and support nature, she said, even in Columbia. Even environmental regulations are no longer effective.
"I saw so much green," she said about her early years in town. "But then, more and more, the green spaces are being destroyed and not restored."
She does have hope, though. The Office of Sustainability of the City of Columbia created the Landscape Management Ordinance, which promotes the incorporation of native plants in yards and acreages through outreach and education.
While some of her work is on hold due to COVID-19, Navarette-Tindall is still looking ahead to the future with big plans to help others.
She recently received a grant from the Missouri Department of Conservation to begin an academy that will serve underrepresented communities on the east side of Kansas City.  She plans to work with inner-city schools and libraries to teach them about the value of native plants. The project, which is postponed until next year due to COVID-19, is in partnership with the Missouri Prairie Foundation and Lincoln University. 
"It's not just about conservation," Navarrete-Tindall said. "It's preparing them to use native plants as a source of income or as a career,"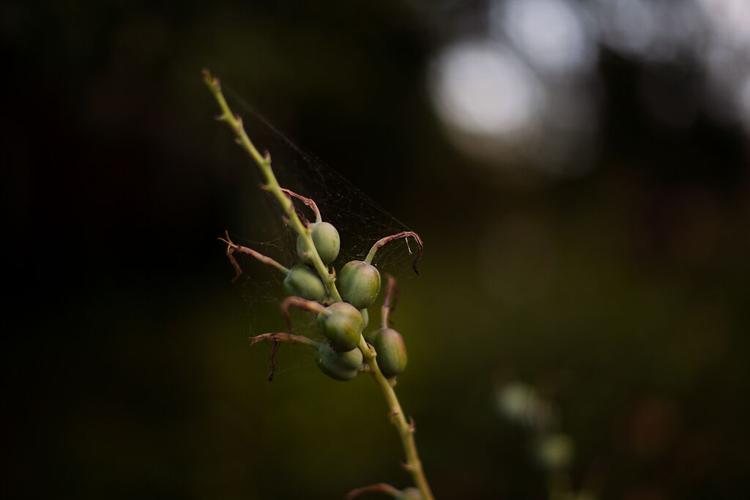 These plants are about more than conservation and a balanced ecosystem, she said. They are also a way to change lives and find beauty in routine, everyday living, even during uncertain times. 
"During this time of COVID-19, going into my garden and seeing new butterflies showing up in our yard for the first time is enjoyment." she said.
"I wouldn't like to live in a place where it's not diverse. It would be very boring."