Sophia Smith learned to fry chicken when she was 5.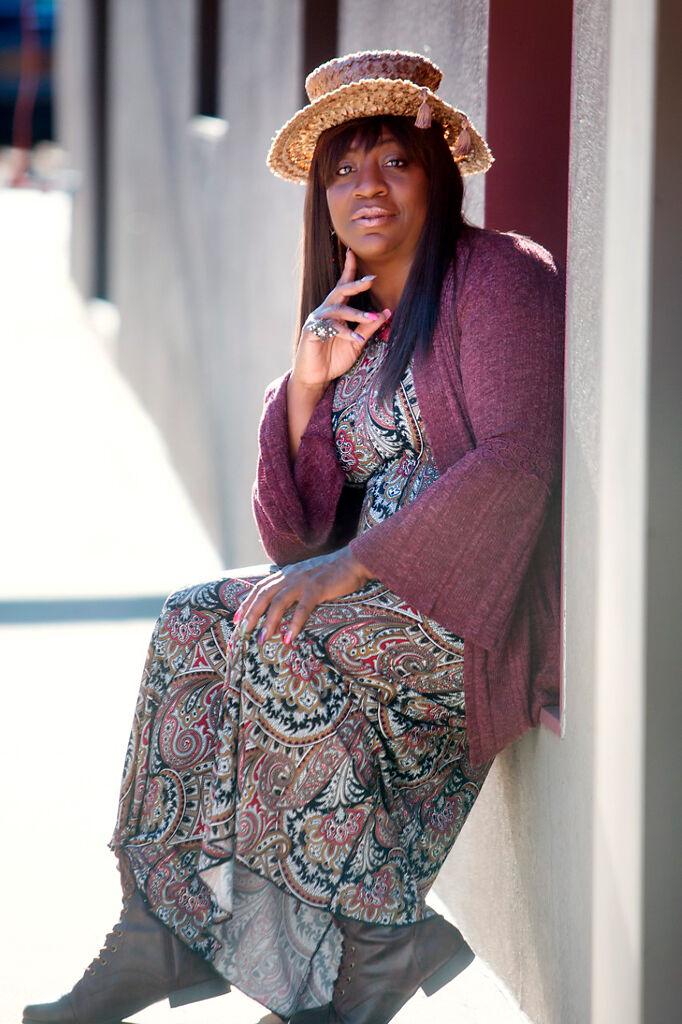 Her mother and grandmother would call the younger girls in the family to the kitchen so they could watch and learn. Soon enough, Smith was cooking for the family herself. 
"I used to fry chicken at home with a big old cast iron skillet," Smith said. "My mother had me frying chicken at the age of 5." 
The love and skill that were instilled in Smith as a child inspired her to open Grandma's Southern Eats in 2018.
She takes orders and sells homemade barbecue sauce and dry seasonings in Mason jars. She offers an array of different dry seasonings for beef, poultry, fish, spaghetti and bacon.
Smith hopes to eventually sell her products in grocery stores and introduce three of her barbecue sauce flavors: Sweet and Sassy, Hopping Spicy and Sippin' Scotch.
Grandma's Southern Eats also offers catering. Smith's menu features many of her mother's and grandmother's recipes, including smoked meats, burgers, sub sandwiches, cornbread dressing, cobblers and a variety of side dishes. Customers can call or email Smith to order. 
Smith will soon offer Sunday dinner deals with her catering service. Customers will be able to call ahead and order a meal, pick it up Saturday evening and reheat it for Sunday dinner.
She said the service is meant to help people who prefer not to cook on Sundays, even though her business is closed that day. 
Smith started Grandma's Southern Eats to raise money for a not-for-profit organization, Sophia's Helping Hand, that she organized in 2009 as a food pantry to help low-income families in Columbia. Her ultimate goal is to start an after-school program for children in low-income families on the north side of Columbia.
The after-school program would offer classes with internet skills, art and mechanics to give kids constructive learning time outside the traditional classroom. 
"We're trying to provide these places for them because we see so many of our kids in negative gatherings, and then they tend to get in trouble," Smith said. "Some of these kids don't have the positive input with learning or teaching at home."
While the after-school program and food pantry are still a work in progress, Smith does offer boxes of food donations in her front yard and holds free events for the children in her neighborhood.
"I always love helping people," Smith said. "That's my passion." 
She said it's important for her to increasepromotion and sales of her products, so the money she earns helps her not-for-profit become self-sufficient. The goal is to sell her barbecue sauces and seasonings in grocery stores nationwide, with the not-for-profit operation growing alongside the business.
Smith began mixing barbecue sauce in her kitchen at least 20 years ago and finally decided to experiment as a possible product to sell. After testing different ingredients, she finally landed on a satisfying recipe.
Her kids were the first few to taste her sauce, and she said they were blown away by the flavor.
"How people make normal barbecue sauce is not how she would make her sauce," said Smith's son, R'Velle Fair.
Her secret recipe includes 21 ingredients, more than most barbecue sauces, she said. She tries to make her sauce special by adding uncommon ingredients, such as Scotch whisky in her Sippin' Scotch flavor. 
Smith saw the demand for her sauce when she took products to business expos put on by the city with her friend Rosetta Hardin. Hardin said they would sell out of food and barbecue sauce.
"Each and every time, we would sell out of everything," Hardin said. "If we had hot dogs and barbecue sauce left over, people would even take the barbecue sauce on the hot dog." 
The name for Grandma's Southern Eats was inspired by Smith's mother and grandmother, who would cook substantial meals of fried chicken, cornbread dressing, cobblers and more for the family when she was young.
Her grandmother had 15 children, making the task of feeding the family a hefty one. Food was sometimes scarce, but Smith said her family would get creative with concoctions, such as sugar and butter sandwiches.
Even when money was tight, Smith's mother and grandmother would find ways to feed them. She has fond memories of her family "coming together in love," despite difficult times.
Now a mother of three and grandmother of 13, Smith said she still brings her family together with her cooking just like her predecessors.
"I brought my kids up on big meals, and they always used to say, 'Why you always cooking meals like you cooking for an army?' But that was just what I was used to. I was raised with that," she said.
In addition to promoting her products, Smith is working on a series of cookbooks with her original recipes. She also dreams of opening her own restaurant to share her passion for food with others.
The labels on her products show a picture of her as a way of passing down her legacy and her business to the future generations of her family.
"When they see the products, they will always see me and remember me," Smith said. "That was a way I wanted them to remember me. The way I was on the product."