The story of Housey Designs began with a decorative cardboard letter and a birthday party.
Emily Housey, CEO of the company and a junior at MU, has been gaining customers and expanding her vision since that initial experience, and now Housey Designs is ready for its next step: a space in the MU Student Center.
"This whole thing is just gonna be a huge learning experience," Housey said. "It's going to really help us prepare for the future."
To help owners get their businesses off the ground, the student center gives selected students a 300-square-foot space, rent- and utility-free, for one year. The program began in the 2009-10 school year, with US Bank joining the effort a few years later by contributing $2,000 in scholarship money for each business owner.
The Unions Entrepreneurial Program, located in the student center, offers MU students the opportunity to try their hand at entrepreneurship while gaining valuable life skills, including communication, financing and management.
Heath Immel, interim director of the Missouri Student Unions and campus reservations, helps lead the program.
"We try to create an experience that is fairly risk free, so students can try out their ideas and not worry about going bankrupt at the end of the day," Immel said.
Interested students must submit a business plan detailing their proposed business' projected costs and profits, marketing tactics and research into how well the product will sell before they can be selected for the program.
The candidates go on to present this plan in front of a committee.
As the program has evolved, the committee has learned to seek out certain qualities in business owners based on previous successful business models. For example, a particularly desirable candidate may be part of a partnership or team so the responsibility isn't placed on one person. There are other areas for the committee to consider, as well.
The committee looks for new ideas or "something that hasn't been done before," Immel said.
To make herself stand out against nine other applicants, Housey decided to go beyond the committee's expectations. She started the proposal in October, five months before it was due.
She found three recommendation letters instead of the required two.
She filled up every last inch of space on her application as she described the business she had been building since high school.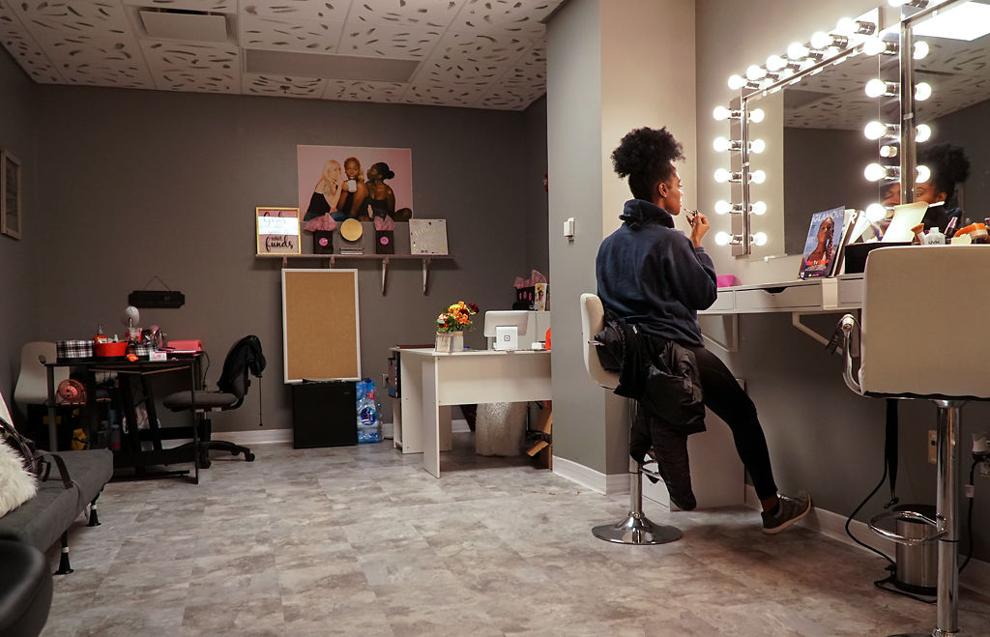 "I wanted to give it everything I had, go over and above in every single aspect," Housey said. "I didn't want to measure myself against the competition."
The Unions Entrepreneurial Program requires a significant commitment and plenty of hard work, Immel said. Housey is no stranger to the concept.
She began Housey Designs in summer 2017, when her dad gifted her with an official LLC designation and told her, "... Now you have to figure out how to pay me back."
Since then, she has been gaining both confidence and customers as her business expands.
For Housey, the opportunity that MU and the student center have provided is exciting and will give her company more "ability to grow." She said she is looking forward to the year ahead.
"I really want to leave an imprint on Mizzou and make them remember Housey Designs," she said.
Students interested in this program should see the Unions staff for more information. Business plans are due March 1.
Olivia Janik is a student at Lyons Township High School in La Grange, Illinois. Haley Miller is a student at Southport High School in Indianapolis, Indiana.