COLUMBIA — Columbia College head coach Melinda Wrye-Washington sifts through a container holding more than a dozen small flags from different nations.
As she goes through the flags, Wrye-Washington remembers many of the students they represent, often more than one, and the gifts they've brought back after a visit to their home countries — carvings from Kenya, a jersey from Serbia, one from the 2014 Olympics in Russia, coffee from Brazil  and chocolate from Mexico.
Wrye-Washington has always recruited student athletes from around the world, but this year the representation on the team has been especially diverse.
"(The team is) from all over the world. They came here, and they're all from different programs, different ways of doing things," she said.
Coming together from around the globe
The 14-person roster this year has international student athletes from eight countries — China, Serbia, Greece, Russia, Ukraine, Colombia, Mexico and the United States.
"There are different styles of volleyball, and just the perspective of seeing the court is different," said outside hitter and junior Sofija Ivanovic, a native of Belgrade, Serbia.
"It's amazing having different cultures."
Ivanovic, 25, has been playing volleyball since she was 8. Her father played professional basketball and her mother is a university professor, but schools don't have extracurricular sport teams in Serbia, she said. So she came to the United States to pursue both.
According to Columbia College's International Center, 124 international students attend Columbia College's traditional day campus. That is about 12 percent of the school's overall campus population.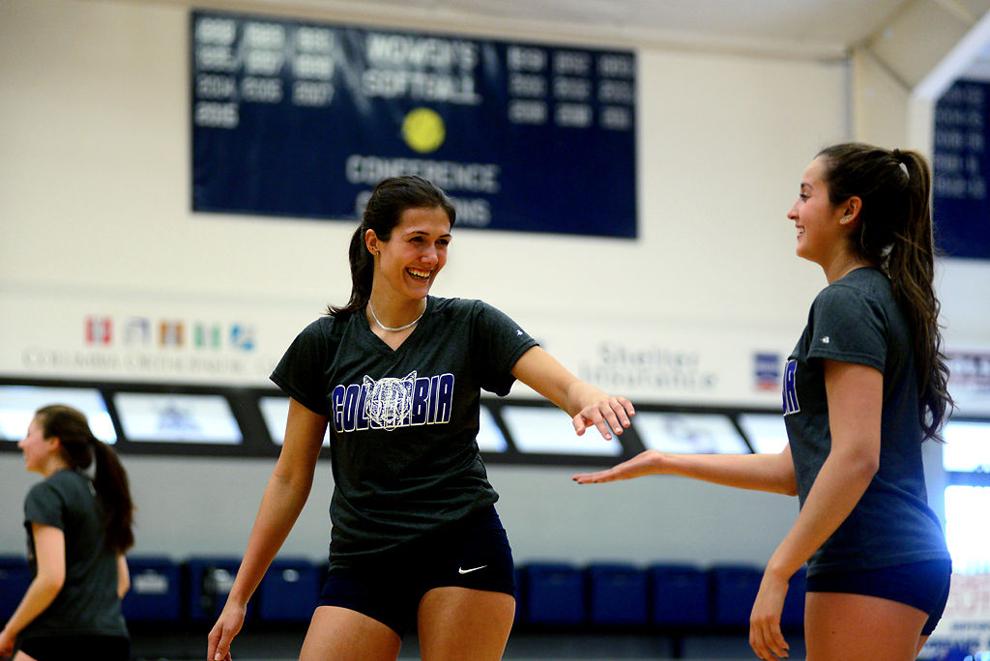 The college began an English for Academic Purposes program in the 1990s to focus on intensive English and transition students to regular academic courses. That played a role in recruiting the first international student athletes to Columbia College, Wrye-Washington said.
"They wouldn't have been able to come in under our regular program with their speaking skills at that time," she said. "It helped us to be able to bring in players to compete at a very high level."
The English for Academic Purposes program opened the door for some student athletes, but today no one on the team needed to learn the language or take extra classes for practice.
Freshman setter Sasha Robinson, 19, wasn't expecting to be on a roster with teammates from so many nations.
Robinson grew up in Ozark, Missouri, and was raised in a predominately white community.
"I'd never really been exposed to a lot of diversity until I came here where it's just four Americans and the rest of the team is foreign," Robinson said.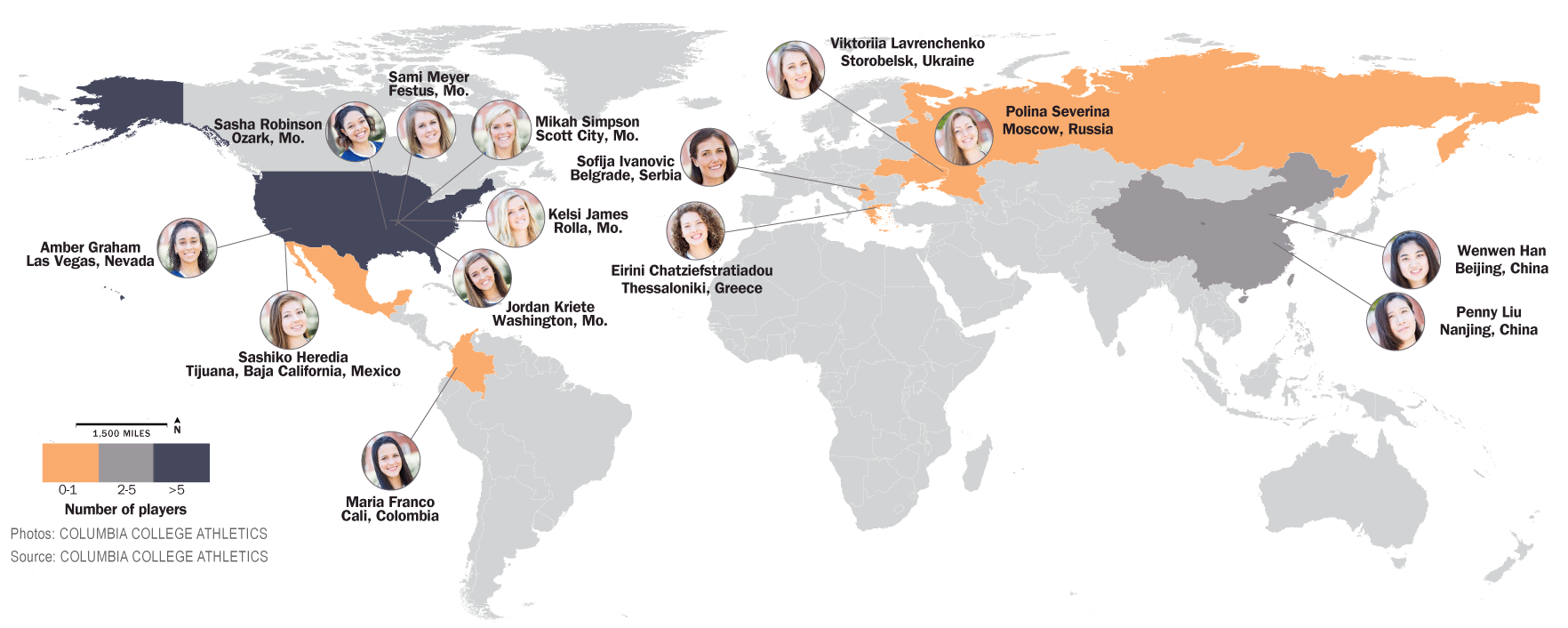 "But it's been really awesome learning their different languages and learning how they kind of do things."
During her first semester at Columbia College, she roomed with middle hitter Maria Franco, a junior college transfer from Cali, Colombia. With Franco's help, Robinson learned basic Spanish.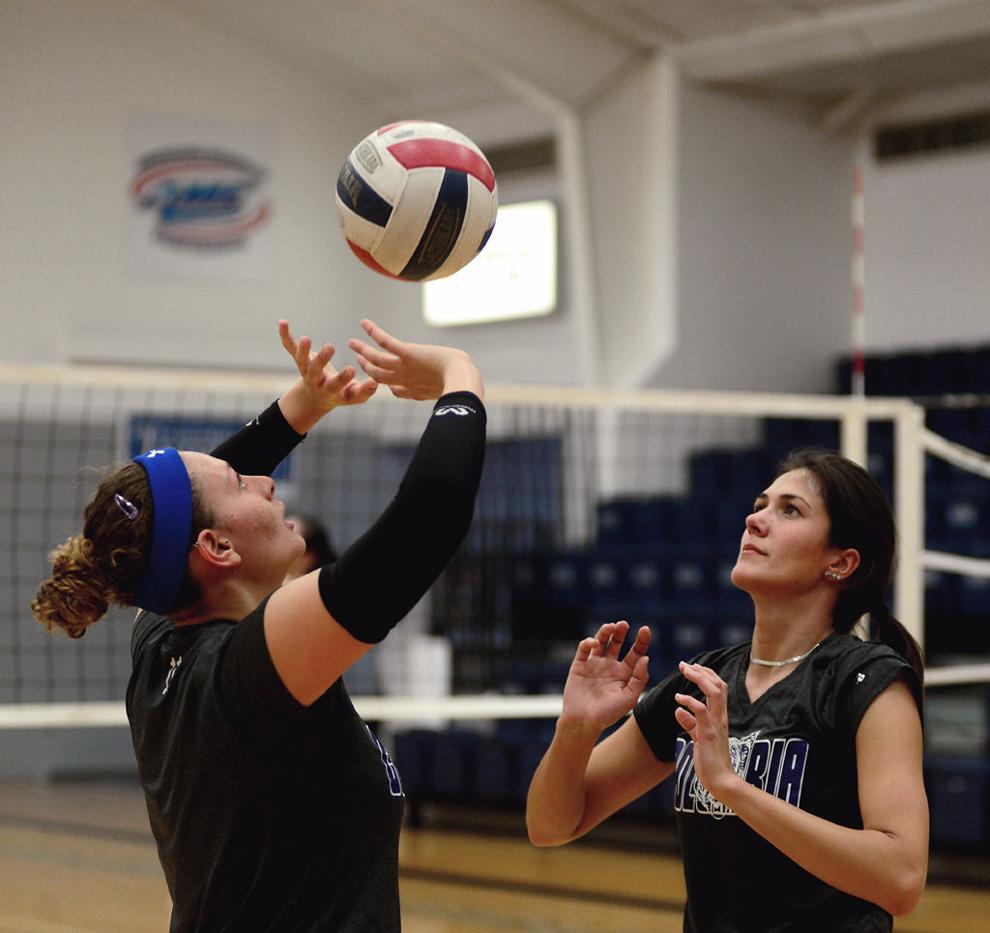 But junior middle hitter Eirini Chatziefstratiadou, 20, who comes from Thessaloniki, Greece, said the team learns more about volleyball with their cultural differences.
"I like to meet people from other countries and play with them because they learn differently than we do, and they have different techniques," Chatziefstratiadou said. "The way they play is different."
Chatziefstratiadou is known for a certain rambunctious style, especially when it comes to celebrating. She goes all out.
After winning a set she usually slaps the ground and starts a victory dance, shaking both arms as if she were beating eggs with cooking whisks.
Some of the other players, like Wenwen Han and Penny Liu, both from China, consider themselves quiet, yet positive celebrators who help boost team spirit.
"We helped each other a lot," Han said. "We encourage each other just like a family."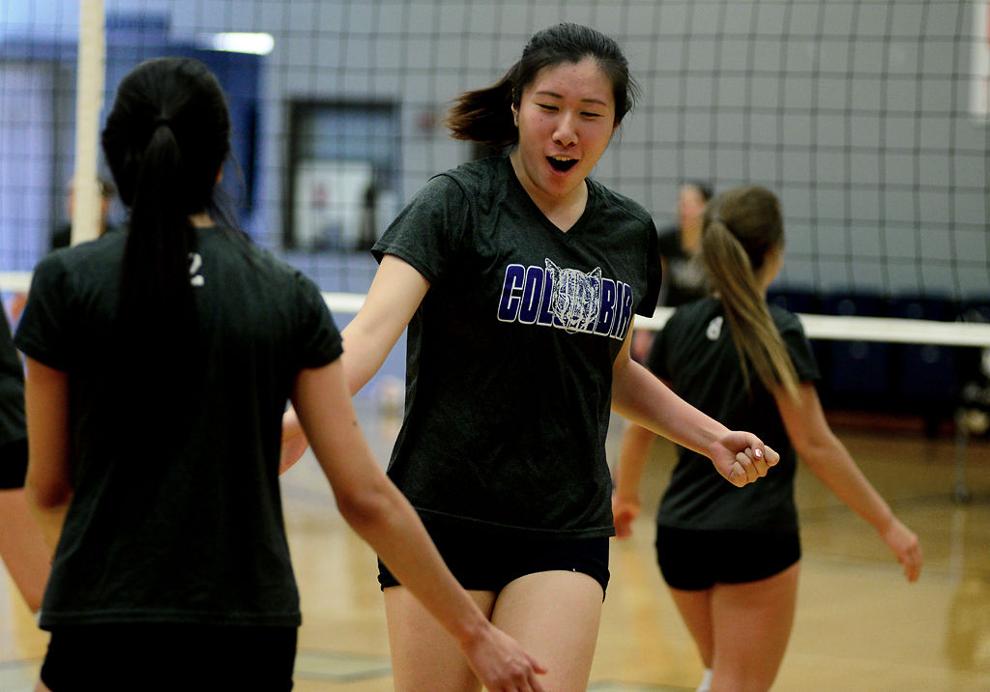 All their rituals have helped the team overcome some of the barriers in language and culture.
"Sometimes its difficult because of language … sometimes we don't understand each other and there is a misunderstanding between us," Chatziefstratiadou said. "It gets easier after a while. You keep practicing with them."
Samantha Meyer, a junior studying business from Festus, Missouri, only had American teammates before joining the volleyball team at Columbia College. She also said there were occasional language barriers, but they made up for it in "chemistry."
"I think we have really good chemistry for being from all over the world," Meyer said. "We all just understand each other really well."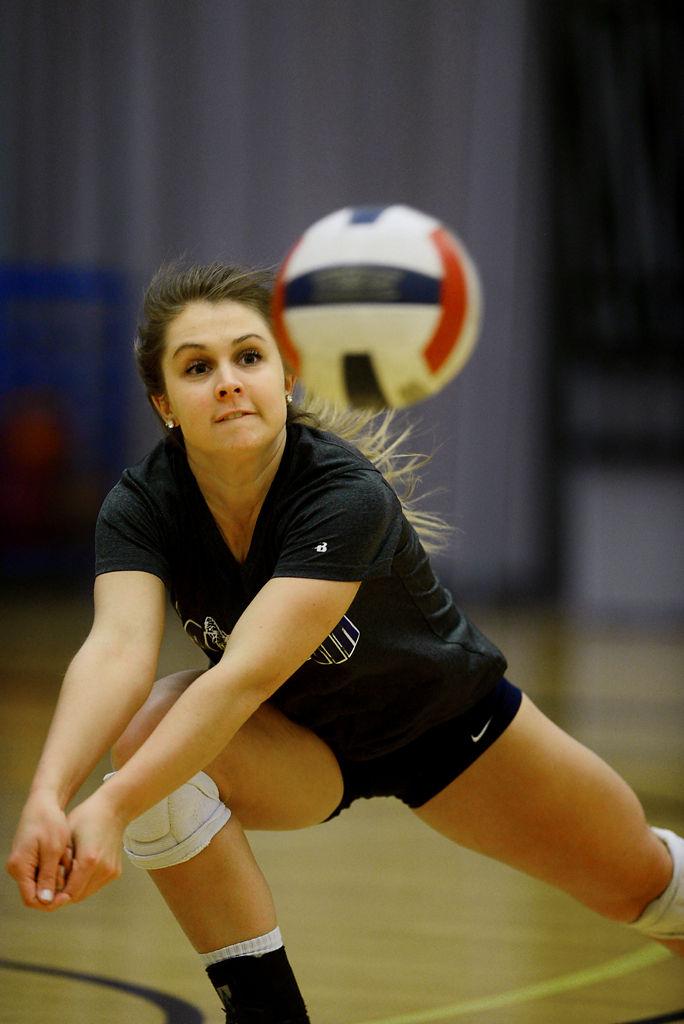 Overcoming a tough start
But chemistry couldn't account for their unexpected losses and a steady flow of injuries at the beginning of the season. Once one player recovered, another one or two would be injured, Wrye-Washington said.
"They could have given up at a lot of different turns in this season with injury and a lot of things that happened. They didn't give up," the coach said.
Robinson called it a "rocky" time. There was frustration among the team about ways to move forward and establish their goals, she said.
At one point, a team meeting was called to create an outline of goals, milestones and a motto that could bring them together.
"Unity in Diversity," became that motto.
It was hung up in Wrye-Washington's office and spread on social media as the team picked up wins and successfully made it through conference play.
The hashtag #UnityInDiversity has even stuck during post-season as the players volunteer with the MU Women's and Children's Hospital and regularly scrimmage the local men's Special Olympics basketball team.
"I think we've tried to put (the motto) to use a lot and make sure everybody, including us, knows that just because we're from different parts of the globe and speak different languages we can come together and do big things," Robinson said.
Even after that "rocky start" each player's individual style and strengths took the group all the way to the National Association of Intercollegiate Athletics national championships. In December , Columbia women's volleyball won their first championship title in 14 years.
"We're all from such different places in the world and we have such different backgrounds and we've played all different levels," Meyer said.
"So, I think to come together and have a goal and to accomplish it. .. is just really cool."
Supervising editor is Jeanne Abbott.