Columbia — At Columbia's only Orthodox church, the pews are filled every weekend — and most weekdays as well — with a mix of nationalities including Greek, Russian, Romanian, Ukrainian, Egyptian, Eritrean and American. Some of the worshippers grew up in Columbia, while others are recent immigrants to the United States.
St. Luke Greek Orthodox Church on Audubon Drive has always been home to a racially and ethnically diverse congregation, said the Rev. Michael Monos.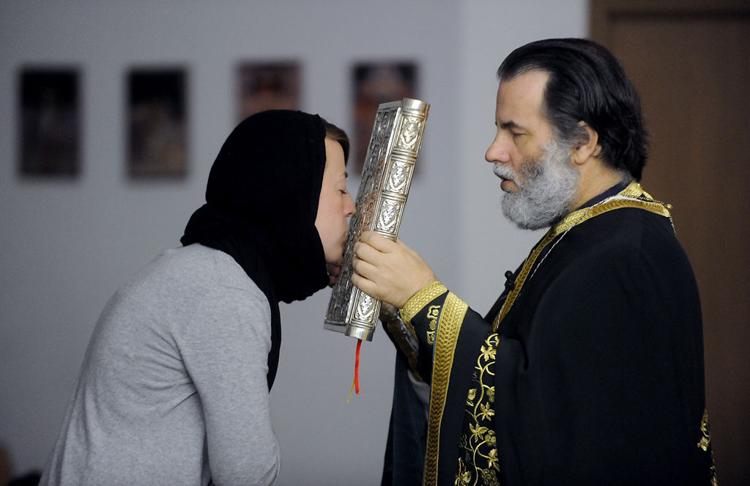 "We have the evangelical duty to preach the gospel and welcome anybody who seeks the truth," Monos said.
Although the church is within the Greek tradition, the diversity of its membership is more pronounced because it is the only Orthodox church in Columbia, Monos said.
The spiritual leader of Eastern Orthodoxy is called a patriarch, rather than a pope, which separates it from the Roman Catholic Church. The patriarch is the highest-ranking bishop, and each church is typically governed by a Holy Synod.
Geographically, most Eastern Orthodox Christians live in Greece, Eastern Europe, Russia and former Byzantine regions around the Middle East and the eastern Mediterranean.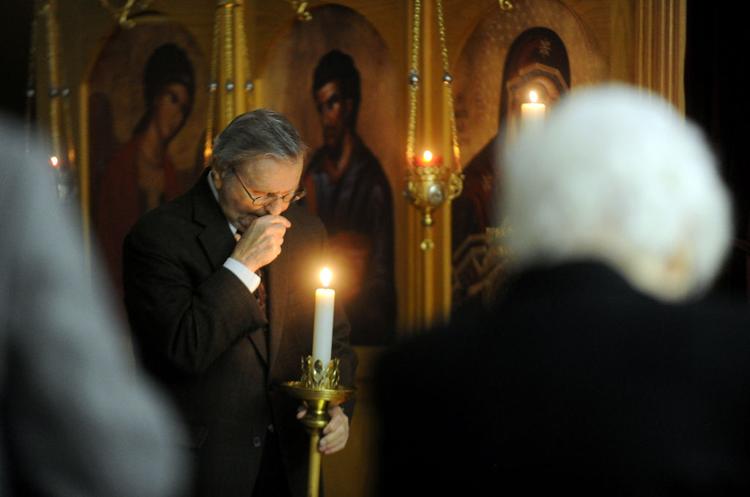 While there are no modifications to the service at St. Luke Greek Orthodox Church to accommodate various languages and traditions, Monos said some portions are repeated to include every worshiper's background.
"People learn to pray first in their native language," he said. "It's the most comfortable for people who are from different languages and backgrounds." 
When the time comes in the service to say the Lord's Prayer the congregation can be heard reciting in English and in unison. It is always followed by a second recitation in Greek.
Afterward, families or groups are welcome to repeat the prayer in their native language. Each group pops in after the other, leading the congregation through the prayer for a third, fourthand fifth time or more.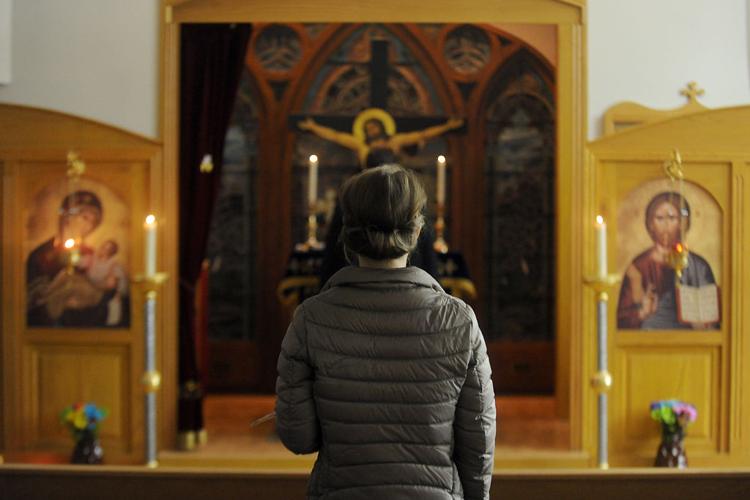 On any given day it can be heard in Arabic, Romanian, Russian, Ukrainian, Tigrinya (a common language in Eritrea) and other languages.  
Monos said that faith for the St. Luke's congregation "supersedes race."
"After baptism they're all equal and in equal standing within the church," Monos said. "They are the same race... the race of Christ."