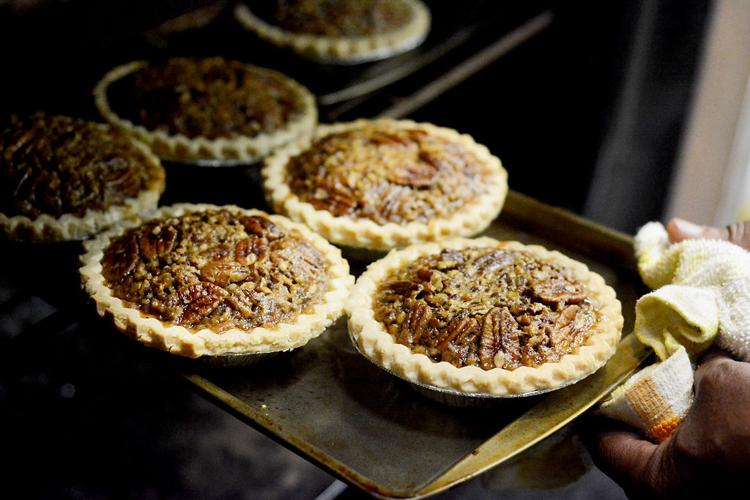 COLUMBIA — Every week, Sharif Abdul-Hakim makes the delivery rounds in Columbia. He is a "do-for-yourself" guy, and not even retirement has slowed down his entrepreneurial spirit.
As the founder of Bilalian Baked Goods, Abdul-Hakim has spent the past four years filling the need for halal desserts in Columbia.
Abdul-Hakim's main product, the honey bean pie, is a dessert that has been widely enjoyed in the African-American Muslim community since the formation of the Nation of Islam in the 1930s and is rumored to have been created by boxer Muhammad Ali's cook Lana Shabazz.
"Everyone had a bean pie recipe they swore was better than anyone else's," Abdul-Hakim said. "I started making bean pie for my family...I never thought about going into business with them."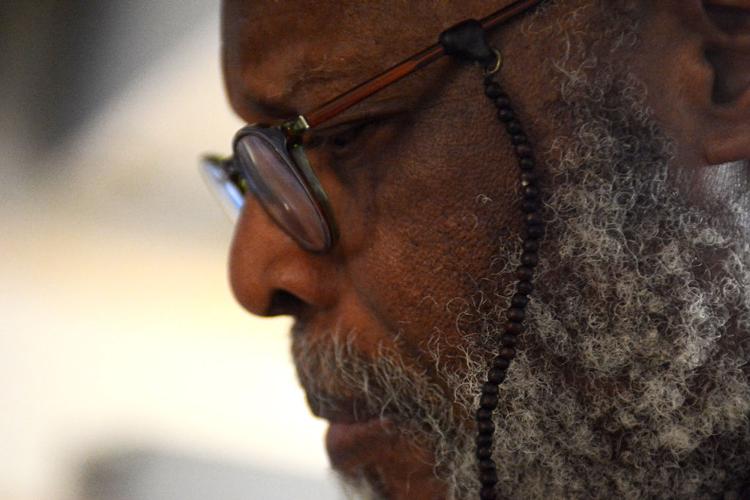 But things have panned out for his business, and every week he drives around Columbia delivering honey bean, sweet potato and pecan pies to his vendors. The pies are a natural fit in A&Y Global Market, World Harvest International & Gourmet Foods and the recently closed Casablanca that cater to the local Muslim community. Halal is an Arabic word that means permitted, and when referring to food preparation, it includes certain restrictions related to the the processing of certain meat, poultry and food preparations.
While he works with the store's employees, he stops to greets customers coming with "Assalamu Alaykum," or the Islamic greeting "peace be upon you."
As he moves from store to store, Abdul-Hakim adapts to each environment.
"I'm going to (different) places speaking Arabic, Spanish and interacting with two or three different cultures," he said. "Sometimes with classic American culture and with people who have never heard of bean pie."
At Clovers Natural Market on Broadway, Abdul-Hakim carries a wide smile as he comes through the door. His pies and squash muffins stand out as often the only desserts in the refrigerated section. The pie's high-protein navy bean filling draws in curious "taste converts," as he would say.
Clovers' employee Daniel Neiswanger is one of many "taste converts." The first-timers may have misconceptions said Neiswanger, but the consistency and color is similar to the holiday favorite, pumpkin pie. Along with a standard thick, wheat pie crust, the filling cuts smoothly and is sweet like any other pie.
"I felt like I wanted to buy one everyday for the rest of my life," Neiswanger said. "(Abdul-Hakim) is also really easy to work with. We want to tell customers about a great product when there's a great person behind it."
Across town, 4.5-inch personal bean pies sit among rows of booze, bagged processed snacks and soft drinks in Loop Liquors on Business Loop 70. It's an entirely different customer demographic at the liquor store, Abdul-Hakim said. The college students and lower-income locals that frequent the shop are a new market for Bilalian Baked Goods.
Islam forbids alcohol consumption, so the decision to stock pies at Loop Liquors was not one Abdul-Hakim made lightly. It would be the same as selling at the farmer's market where he may not partake in what other booths sell.
The first time he made a delivery he was convinced he made the right decision. As he placed the pies in a display fridge, a woman walking in spotted him and screamed: "Are those bean pies? I haven't had one of these since Chicago!"
No matter where Bilalian Baked Goods tries to sell though, they usually have to restock weekly.
"During economic depression people could fall back on this... It was a big "do for yourself" for guys: Selling the Muslim newspaper and selling the bean pie," Abdul-Hakim said.
He's now found his own way of staying independent through the bean pies. But it's not just about the money. Actually, he usually just breaks even. The bean pie is a way to share culture and his values.
"I've always been attracted to other cultures and people. (Bilalian Baked Goods) is an ideal fit because I'm around a lot of people all the time and I've always been interested in others," he said.
He was first introduced to bean pies and Islam when he was 18. He had just been medically discharged from the army after spending almost eight months in Vietnam, and he said he was looking for some peace.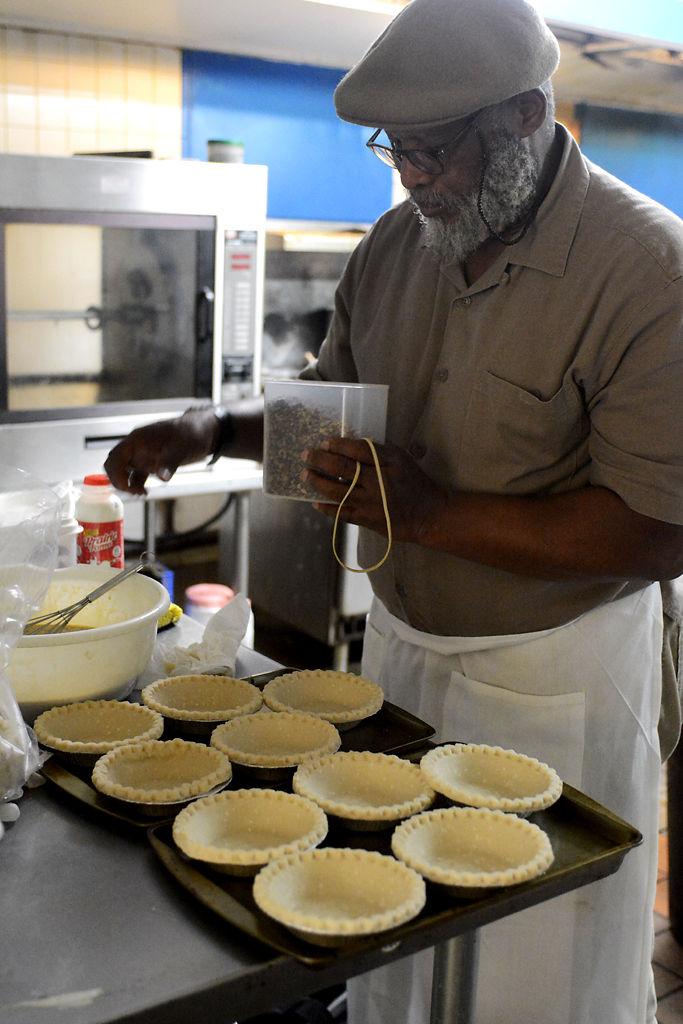 "What attracted me to the idea of Islam was peace. I needed peace in my life," Abdul-Hakim said. "Having a definition of peace and how to attain it, that's been a rock in my life."
The bean pie, made with halal ingredients and practices allowed under Islamic principles, is part of his idea of peace.
"The bottom line is the bean pie is the cultural bridge to bring people together," Abdul-Hakim said. "That's positive. That's a starting point….I've never seen a fight over bean pie."
Supervising editor is Jeanne Abbott.