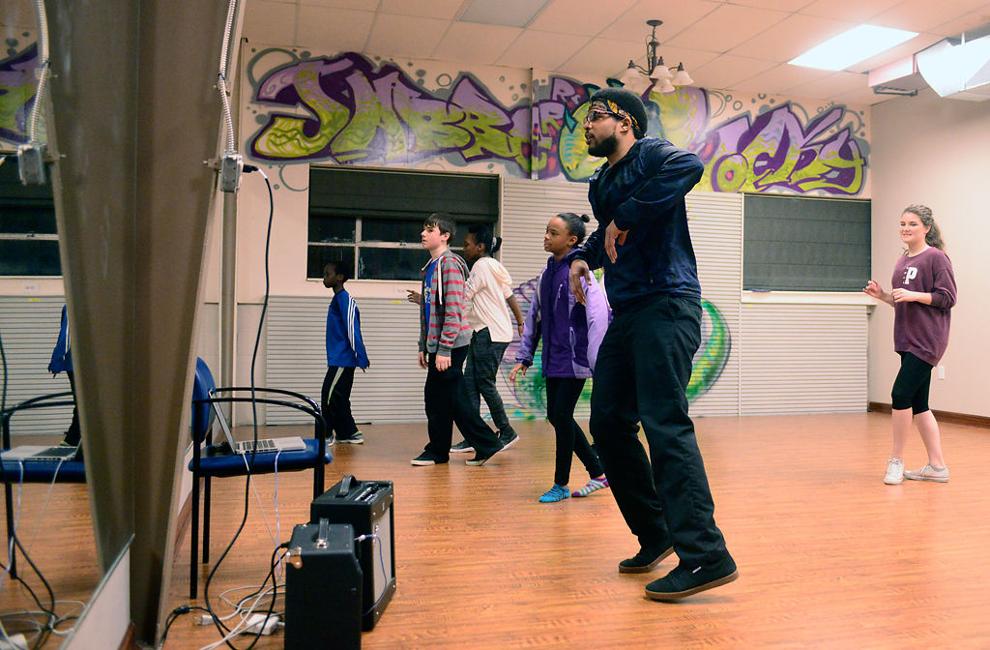 COLUMBIA — Daisy Douce and Shruti Rajan grew up at least 10,000 miles from each other — Douce in Guatemala and Rajan in India.
Yet today, they get together on Sundays in Columbia to chat over tea at Jabberwocky Studio, where their children take drawing classes.
The nonprofit studio welcomes children and adults from Columbia's diverse community to take a wide array of classes in art, dance, music and theater. Many families who participate are American, but many others have roots in Asia, Africa, South America and Europe.
Some children have parents of the same gender, while others have an interracial background, and more than one family has a mix of biological and adoptive children.
"I have met many families that I couldn't know otherwise from Kenya and other countries," Douce said. "It was just beautiful to see my daughter play with different kids. (The studio) brings people together in fun, healthy ways."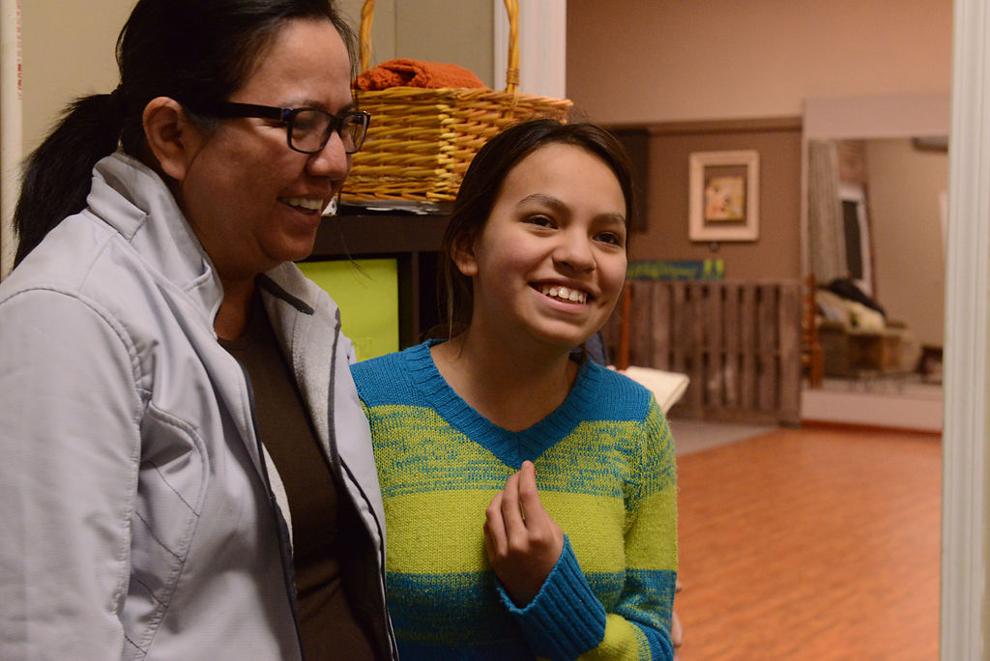 The staff is equally diverse. Caitlynn Noltie, a dancer with the Missouri Contemporary Ballet, is passionate about ballet, lyrical and Ukrainian dance. Ismaeel Bilal specializes in popping and isolations in his hip hop instruction.
Joe Schlottach has been b-boying, or break dancing, for about 14 years and paints murals around Columbia. Nakita Cade started dancing in her living room when her family made Soul Train lines and now teaches sorority and fraternity-style stepping.
Joanne Oten plays acoustic guitar and piano, and is an assistant worship leader at Latter House Kingdom Ministry. Other guest instructors teach Odissi classical Indian dance, belly dancing, painting, drawing and ceramics. 
Dance moves
Elizabeth Boit said she had no idea her 10-year-old son Ian could dance until she enrolled him in a Jabberwocky class earlier this spring.
Twice a week, Ian pops and locks his way through intermediate hip-hop and break dancing. 
"I just didn't know what to expect, and I thought of how people dance in Kenya," said Boit, who is originally from the Great Rift Valley area of Kenya. "But we just jumped in and Ian liked it."
While her son learns new moves, Boit often spends the time catching up with Emma Kiundi and Florence Kariuki, whose children also are in Jabberwocky classes. All are from Kenya, though members of different tribes.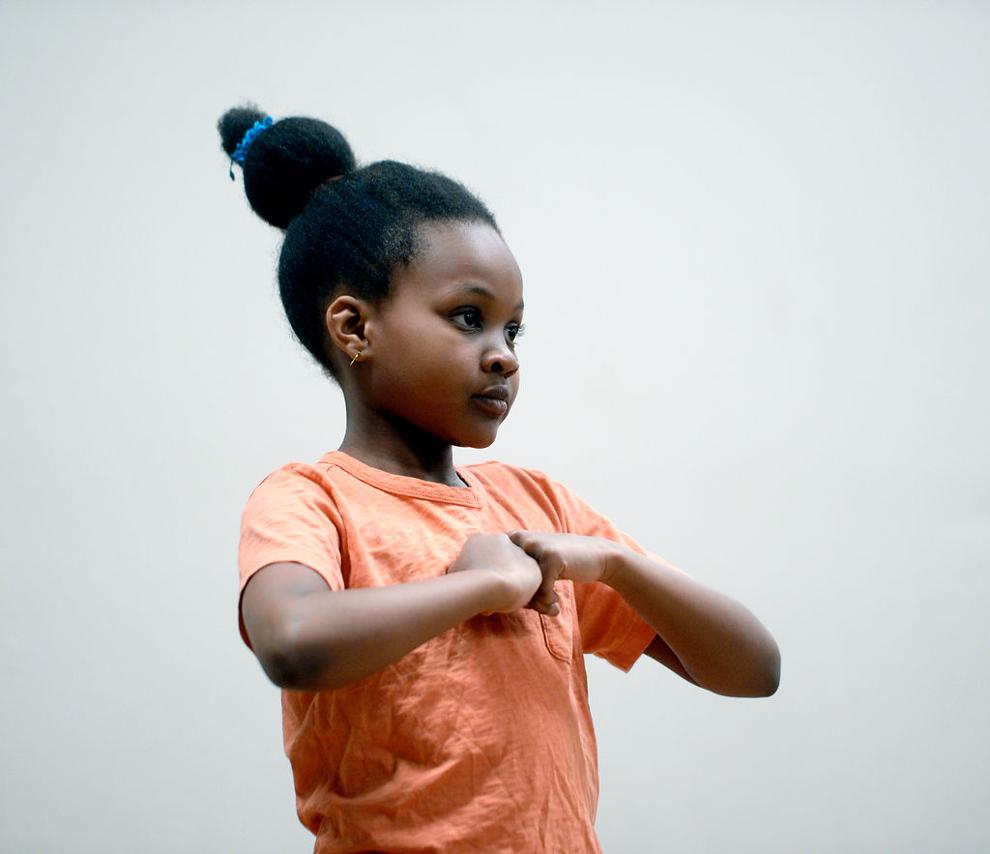 The three mothers laugh and talk in Swahili, seamlessly switching to English when other parents walk up and join in. On warm nights, they can spend up to three hours in the parking lot gabbing as their kids keep dancing inside.
"The experience has been wonderful and interaction is a part of it," Boit said. "We feel like we're part of this community. When we go to a Kenyan (celebration), it's just a Kenyan thing. Here, it's everybody."
Studio launch
That is exactly what Linda Schust hoped would happen when she founded Jabberwocky Studios a year ago.
The studio is tucked into a commercial garage at 1308 Grand Ave., behind a carpet store off Business Loop 70 and near Hickman High School. A 12-foot spray painting of the dragon-like "Jabberwock" from Lewis Carroll's nonsensical poem is displayed at the entrance.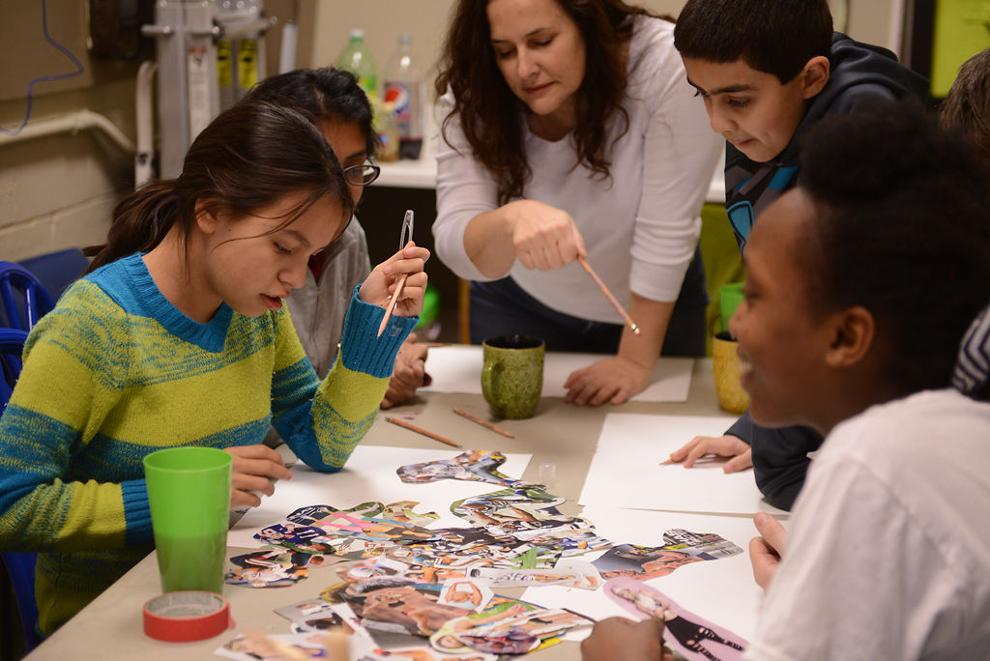 Schust doesn't have a dance or drawing background, but after being  involved in performing arts organizations, she noticed a pattern among the students: Most were white.
"The more we spent time around these organizations, the more it became obvious to me there was quite a homogeneous population represented." Schust said.
"I don't necessarily think it's purposeful, but theater is an expensive hobby to pursue, so people of modest means get left out."
Taking on the goal of providing space for a broad audience, Schust rented the old garage, remodeled it and began offering classes in January 2015.
Everything "fell into place," she said, but she isn't naive about the reasons.
"I realized again that because of my race and my socio-economic class and because of my educational level, I happen to know a lot of people who are in a position to help us out," Schust said.
She mentioned a real estate agent who didn't charge a finder's fee, the lawyer who helped with paperwork pro bono and a landlord who cut them a good deal on rent.
"If I'd been somebody else, I wouldn't know those people and it wouldn't have gotten off the ground."
Recently, the studio switched from a low-cost tuition model to donation-based payments. Families are not required to pay the suggested tuition; they can make whatever donation they can afford, even if it means they don't pay at all.
"I genuinely believe if people can't afford the tuition, they pay what they can," Schust said. "People have this idea that if they can't pay for something they don't want to do it. They feel uncomfortable."
Like family
Schust never hounds students or their families for money, she said. Instead, if she waits, the money always comes to the studio. So far, she has been able to keep the studio going, but it's a joint effort. One family brings another one in, and from there, instructors play a big role connecting with students.
Jabberwocky Studios is the first place Ismaeel Bilal, 24, has formally taught dance. His beginner and intermediate hip-hop classes are the most popular at the studio, and he makes a point to bring friends inside.
"It's not exclusive. There are things for adults. There are things for kids. It's for everybody," Bilal said."I bring my friends in there because I'm really proud of it. There is every single type of person there, and that tells you something."
The inclusive space has been refreshing, Bilal said, because of the tendency for dance to become "whitewashed," or controlled by the white population, erasing connections to other cultural identities.
"I feel like when I first joined, there weren't that many students, and I've seen a lot of people come back and are really happy," he said.
"It touches me. Eventually I do get paid, but it's more than that. It's about giving back to the community and giving back to the kids."
During a recent Friday intermediate break dancing class, all four students took time to practice on the dance floor. As each worked on a new move or routine, someone else came up to learn. 
Break dancing instructor Joe Schlottach worked one-on-one with each child, while they helped coach each other.
"It creates an artificial family," Alex Schust, 14, said. "Everyone's seen you fall and trip, and you've done it together."
Supervising editor is Jeanne Abbott.