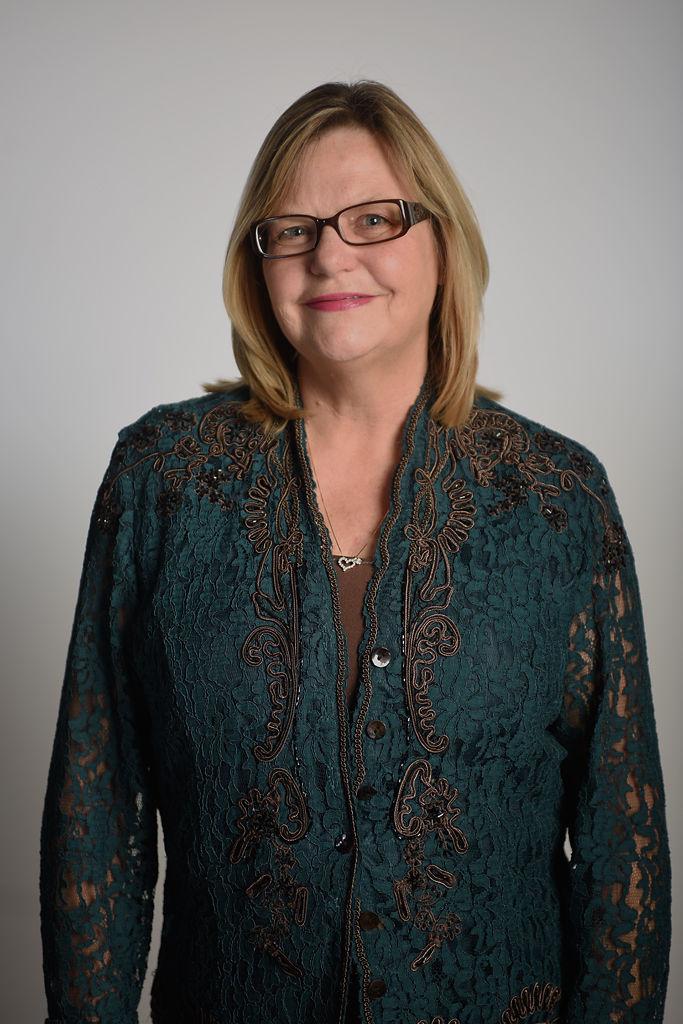 When law professor Angela Drake's students approached her with the proposition to start a veterans clinic at MU, the idea strongly resonated with her.
The students were veterans themselves who had attended the National Veterans Law Moot Court Competition, where they learned of other law schools with clinics that were helping veterans with their claims.
Angela grew up as an Army brat. Her father served in the 101st Airborne and was killed in Vietnam.
She felt compelled to help veterans navigate the complicated legal health system and provide students with hands-on law practice.
With her students, Angela found the funding to start the clinic, and it opened its doors in January 2014. Since then, it has served 65 veterans and recovered a total of about a million and a half dollars in benefits for them.
We talked to Angela about her work and her nomination. This interview has been edited for length and clarity.
Why do you think education is important?
I can't imagine doing anything without education, or doing it well. If you look at VA regulations and the book in which they're contained that literally weighs 15 pounds, you can't do it without somebody educating you on how to get through that, so for my world, and for what I care about, which is helping our nation's veterans, education is critical. You can't just get up one morning and say, 'I'm going to go help a veteran with their disability claim' without somebody having sort of paved the way a little bit and holding your hand as you go down the road.
What do you enjoy about working in the veterans clinic?
It is really amazing to have students help people who really need the help. The paperwork with VA is truly overwhelming, and the system and the delays and all that is very hard for veterans to get through, especially when they have disabilities, so I probably have one of the best jobs in the world to match students with people who really need the help. I want to create a network of former students now lawyers who are out there with the skills ready to help veterans.
How does the clinic operate and what do students do?
Every day is a new day, and we have no shortage of clients. When our clients come to us, they come with lots of medical records that need to be parsed through, organized and put in chronological order, and then we match up their medical records with their service records, which is a whole other cache of documents. It's a lot of research, reading, writing, understanding medical terms, trying to pry details out of the veterans, especially older veterans. There's things they don't really want to share, but there's things we need to know in order to advocate for them as fully as we can. We reach out to the treating physicians and talk to them to help bolster the client's claim.
How have you seen students benefit from working in the clinic?
Law students don't have that many opportunities in law school to be a lawyer. It's a lot of lecture, the Socratic method and those sorts of teaching techniques that are very effective, but in the clinic, you really learn skills that you're going to use as a real lawyer, and students appreciate that. They've told me how helpful it is to actually be able to interact with a real client. These people are service members that are coming back with traumatic brain injury and very difficult, complex disability pictures that are hard analytically. For a student, it can be kind of overwhelming, but when they get it done, it's very empowering, and it means something to that veteran. I'm a firm a believer that you have a duty to give back, and in fact, our rules of professional responsibility that govern attorneys encourage us to give back, so I think that's one of the best things the clinic does is that it shows students how they're going to be positioned to fulfill that ethical requirement to give back to the community with the special skills learned.
What does it mean to be recognized for Progress in Education?
I have mixed emotions, but I'm flattered. I think about all of the other faculty members who work really hard every day. I don't know why I would be particularly singled out. I think really when you look at the results of the clinic, the results come off the work of my students, so I kind of feel like it's unfair. I'm honored and humbled, but we wouldn't have helped 65 people and recovered all that money without hundreds of student hours. Angela Drake could not have done that on her own.