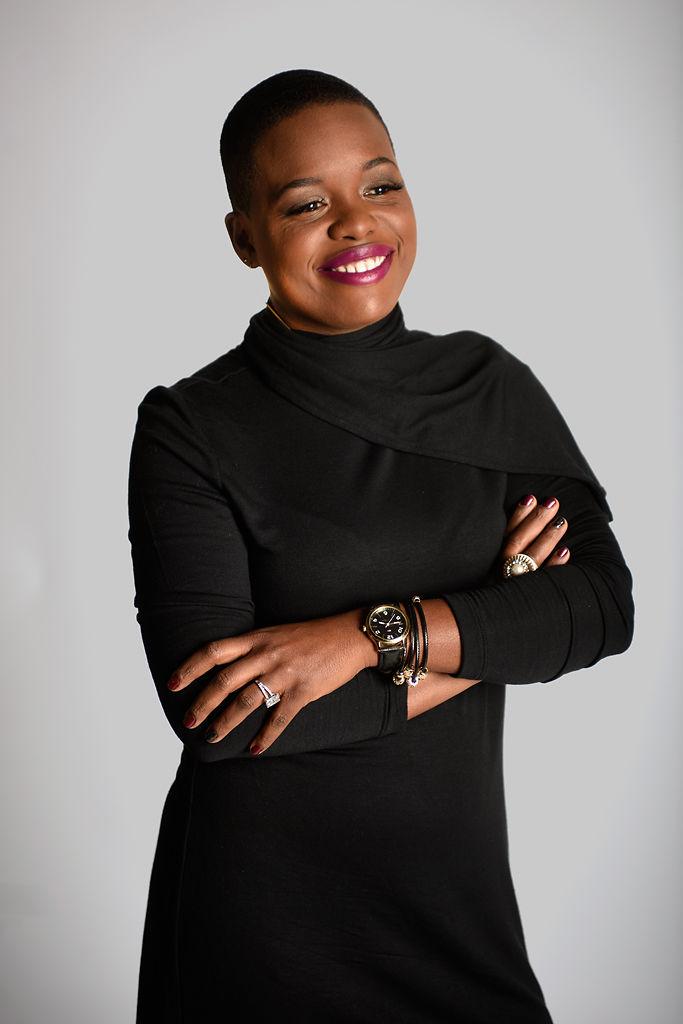 Chrystal L. Graves, 35, originally from St. Louis, never saw herself as a hairdresser, much less a business owner until a friend noticed her talent with hair and convinced her to pursue it as a career.
As an entrepreneur, she understands the struggles that come with opening and running her own business, Chrystal L. Hair & Makeup, but she feels that she is meant to do the work that help others around her.
We talked to Graves about how she got started and what she's doing now to help others. This interview has been edited for length and clarity.
How did you come to start your business, Chrystal L. Hair & Makeup?
It started with my first trip to the salon. I got my hair done for my 13th birthday. I was at the salon all day and I thought to myself: I probably could have done that in half the amount of time. So I started experimenting with just doing hair.
I didn't see myself working as a hairdresser. I went to school for education. One time in college, a friend who owned a salon had me help with hair for a wedding. She showed me some pictures, and I mastered it and from that moment on, for the next year she harassed me about going in to do hair. We did some research and looked into apprenticeships. Through that I was able to see that there are so many different facets of being a hair stylist.
After my apprenticeship, I stayed and managed that hair salon for about three years, then rented a booth downtown for seven months. One day I went into this salon that was closing to buy some of the furniture, and the owner and I talked for a long time, and at the end of the conversation, she asked me if I ever wanted to own my own salon. I told her I was concerned with the costs, and then she said she would give me everything.
I asked the opinion of one of my mentors, and she believed I could do it. So she was like, "What do you need to open?" ... and she literally opened up her checkbook and wrote out a check for the amount of money to start.
I wanted the business to be run professionally. So my other mentor was my business mentor, and I told her about the opportunity to open the salon, and she believed that it was something that I could do. So she did all that corporate part. She stayed with me for a year to make sure everyone was onboarded and the salon was up and running in the professional manner that it is.
What was it like being mentored and mentoring others?
I would say being mentored is one of the most valuable things that you can have, to have someone take the time to get to know you, to know your dreams and your aspirations is amazing and to devote their time to helping you be better at whatever your craft is. Everybody that you encounter can be a mentor if you are open to learning from people who are different and from different backgrounds.
Being a mentor, I have an apprentice and I am a mentor everyday, because I am a mom. I have three kids that look up to me. I have 20 young ladies from age 12-17 who I mentor. I believe it is your responsibility as a human being to give back the knowledge that you absorbed to others whether it's a formal mentorship where you take the someone under your wing or it's just living your life in a way that people can learn.
Can you tell me more about your nonprofit?
It's called the BOLD Academy. You can go to theboldacademy.org and learn more in depth about what we are. The mission is to enrich and enhance the leadership and access for black and brown girls ages 12-17. The goal is to basically pipeline these girls to post-secondary education, whether that's tech school or a four-year school.
The idea stemmed from women sitting in my chair talking about a need and the cofounder and I sat down and really brainstormed what would that look like and we looked at the numbers. And our city manager in his city address talked about the disparities between their black and brown counterparts and how that starts at a young age. We really believe that age 12 is that vital point that changes a girl's life.
What does being recognized for your entrepreneurship mean to you?
It means everything. I think entrepreneurs sometimes don't get the recognition they deserve. I think a lot of people think that being an entrepreneur is easy. It's the exact opposite of easy. I think it takes a special person. You are born an entrepreneur.
I can't say that entrepreneurs aren't made, but there is a certain kind of spark, drive, determination, fight that you have to have. So to be recognized as someone who has all of those things, it's really awesome and humbling at the same time.