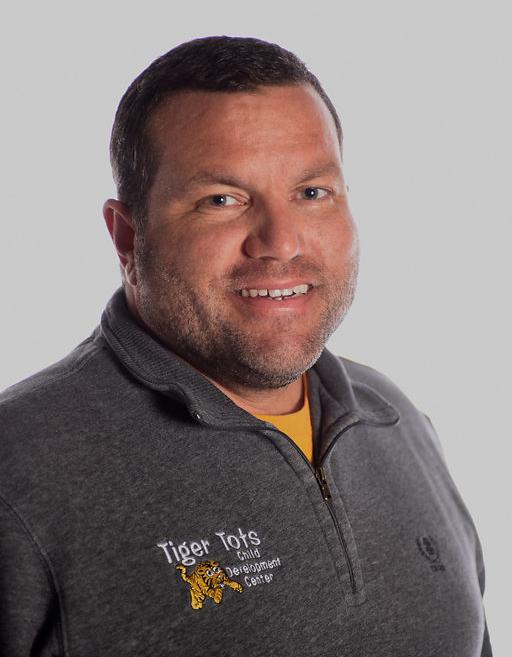 Helping the community is second-nature to Paul Prevo.
"We need to be helping each other because that's what neighbors do. That's what a community does," he said.
In addition to his philanthropic work, Prevo is the owner of Tiger Tots Child Development Center and real estate agency Market Ready Realty. He sits on several boards within the Columbia City Council and in nonprofit organizations, including Rainbow House and Love Inc.
We talked to Prevo about how he gives back — and why.
This interview has been edited for length and clarity.
What compelled you to focus on improving the lives of underprivileged children in Columbia?
In most studies, there are two main components that need to be met to reduce the number of impoverished children and to reduce crime. No. 1 is to build a strong family, and No. 2 is the love of learning, and those are what I choose to focus on with my endeavors.
There is no such thing as leveling the playing field. We have to build up the opportunities for those who don't have the same opportunities as others. I'm talking about a kid who struggles because he doesn't have the same opportunity to go to a quality school or a quality program. His mom may be stressed out because she is working two part-time jobs and she can't afford enough diapers and food for the next week. We need to support these families.
Last week, Rainbow House was in desperate need of some money for their infant program. I ran over and dropped off a check of $500 to help them out because that's what I do. There are kids in need.
I believe in what the Bible says about "to whom much is given, much is expected." I live by that rule.
Tell us how you help homeless people, former convicts and people with disabilities get housing.
Many landlords are very hesitant to work with these groups because of the stigma. I can't stand discrimination. I'm a firm believer that when it comes to some of these convicts, if you're not providing them a safe place to live, a) where else are they going to live? b) How hard is it to get a job if they don't have an address to list in their application? And c) where are they going to take a shower to look good for their job?
So I work with agencies, such as Love Inc., Immigration Services and Voluntary Action Center. Have I been bitten a couple of times? Yeah. But I've also had a tenant who had served several years for attempted murder. She has rented from me for several years, and she was a great tenant. She had learned her lesson, and she took great care of the property.
I keep rents pretty low and affordable. I also have the reputation that if you call me right now and say that your sink is leaking, I don't care that you're paying less. We'll be over this afternoon to fix it.
Do you teach the Tiger Tots students about contributing to the community?
Yes. We talk to the 3-, 4- and 5-year-olds about their responsibilities as community members. Every year we purchase extra food, board games and children's books, and our kids take them in their wagons and walk a few blocks over to Harbor House to donate the items. The children get to see eyes light up at the fact that we're bringing milk, canned goods, boxes of crackers, games and books, and they get to see how good it is to give back to the community. We're trying to instill in them a sense of community service.
How did the philanthropy streak and the compulsion to help others come to you?
I grew up on a small farm in Iowa. My dad never completed high school, and my mom barely did. But I was brought up in a way that if a neighbor needed help, you help. That's just what you do. You help out at a neighbor's farm. When a neighbor's mother died, you brought them food for the next week. When I was about 9 or 10 years old, my parents started bringing foster kids into our household. That's when I learned that even though my family by no stretch had a lot of money, there were a lot of kids out there who had a lot worse than I did — mental abuse, physical abuse and sexual abuse. My parents helped them even though we didn't have a lot. So, I guess I've kind of made a career and a life out of living the lessons my parents taught me.
If you had $1 million, how would you use the money to benefit Columbia and mid-Missouri?
I would invest it in such a way that the benefits of it would be long-lasting. It would be used to create more affordable learning opportunities. It would be used to create endowed scholarships at a couple of the local higher institutes of learning to encourage more students, especially males, to go into the field of early childhood education. I would invest it in such a way that the benefits will still be seen 50 years from now, because a gift like that is meant to be shared with the next generations to come.