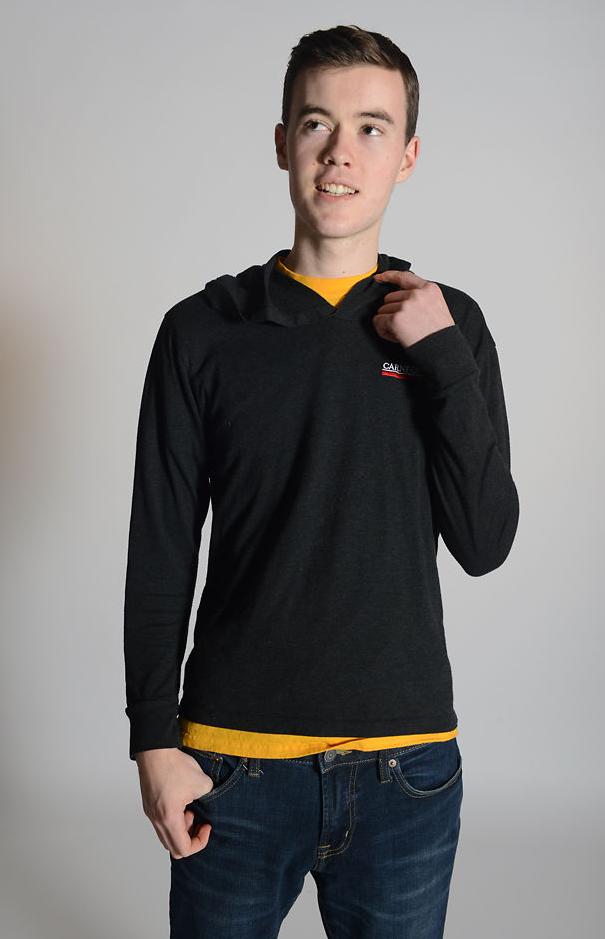 As the president and founder of the Rock Bridge Recycling Coalition, Quinn Cunningham has done his part to make the Columbia community more sustainable.
In 2016, he led a group of students through sorting 140 trash bags in order to separate it into recyclable containers, recyclable fibers and trash. They found 58 pounds of recyclable containers and 69 pounds of recyclable fibers. Cunningham then applied for a grant from the Mid-Missouri Solid Waste Management District, and he received $5,000. The grant funded 30 recyclable containers for Rock Bridge High School.
Throughout high school, Cunningham has participated in other community service efforts. After his freshman year, he spent his summer building a recess equipment storage unit for Shepard Boulevard Elementary School. He was chosen as the August Volunteer of the Month by the City of Columbia. And he says he's not done yet.
We talked to Quinn about his accomplishments and why he sticks with this issue. Some parts of the interview have been edited for length and clarity.
What inspires your interest in sustainability?
I have always been interested in helping the environment. As I grow older, I can now see more of the effect humans have on the environment. We can do something to combat issues like climate change and solid waste. There are ways that anyone can get involved and live sustainably and increase recycling diversion.
What was the process like to get recycling bins in Rock Bridge High School?
When I first thought of the idea, I was thinking what if we had one recycling bin for every single trash can in the school. We have so many trash cans. Why don't we pair them with a recycling bin? Before we did this, the school had never done any container recycling other than teachers who would take cans home.
Everything had to be given to the school board by a deadline in order for it to be brought up at their next meeting, and it had to be approved by the school board before it could be sent to the Mid-Missouri Solid Waste Management District. For the grant itself, the bulk of the writing was an executive summary. Other than that there was a cost estimate sheet, quotes and a brief abstract. It took a lot of time for the administrative government (the process consisted of approval from the school board to the Mid-Missouri Solid Waste Management District to the Department of Natural Resources back to the school board) to process everything, especially at the state level. We were waiting for over two months before it got approved for funding. As soon as that happened, we brought it back to the school board, and they approved it right before school started this year. From there we proceeded with ordering the bins.
Why are you so active in your community as a high school student?
It is an essential part of my life. It brings a sort of gratitude and a sense of purpose to my life. I think the more I get involved in the things I care about, the more happy and self-fulfilled I am as a person.
What are your plans moving forward?
Right now we are doing a light audit at Rock Bridge High School. We are planning on phasing in LEDs into the school. At the north entrance we have LEDs, but all the hallways have T8 incandescents. Most buildings still use inefficient light. It takes time, but it is very doable if you are committed enough to make a big difference.
Everyone in the coalition knows which kind of light is which. We are just counting how many lights are in the hallways, how long are they and counting them throughout the school. We put all that in an Excel sheet. We also have another Excel sheet where we are contacting lighting distributors for LEDs and getting initial quotes from them to give to the school board. We are starting with high use areas. Some areas may just be used 100 hours a year while others are used 1400 or 1500 hours.
I definitely plan to stay involved with sustainability efforts after I graduate. I hope to do many of the same things and expand on them as well. Now I know how the governmental processes work. It will always be a part of my life.