Almost everything in Kimmswick has a story. From the apple pie to the items sold in the quaint shops to the town itself, Kimmswick can show off its history. 
Located on the banks of the Mississippi River, about 30 minutes south of downtown St. Louis, the small country town is still bustling today. With restaurants, inns, historic sites and 20-plus shopping stops, Kimmswick is a pleasant stroll into the past.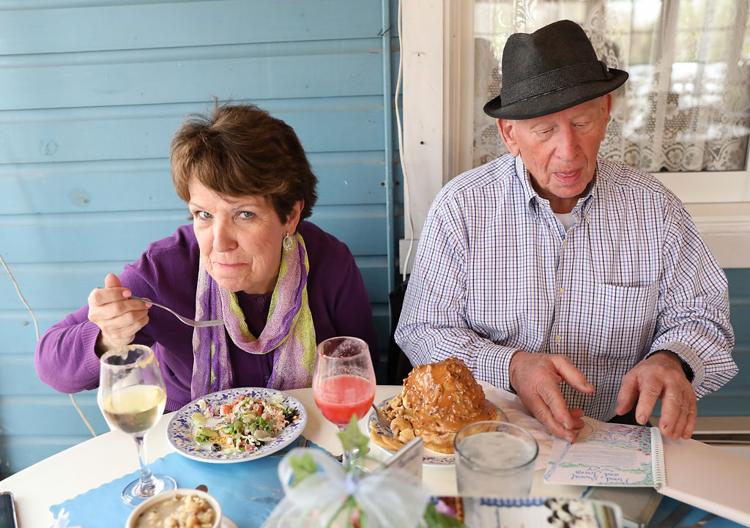 8 a.m.
Start the day by having a hearty Southern breakfast at the Blue Owl Restaurant & Bakery, 6116 2nd St. The 34-year-old country-style restaurant with almost as much history as the town itself.
At the Blue Owl, visitors will find waiters and waitresses greeting them in light-blue country dresses and vests as they walk in. You might even be welcomed by owner Mary Hostetter herself, who came up with most of the recipes and checks on customers to make sure they are doing "just fine" during their meal.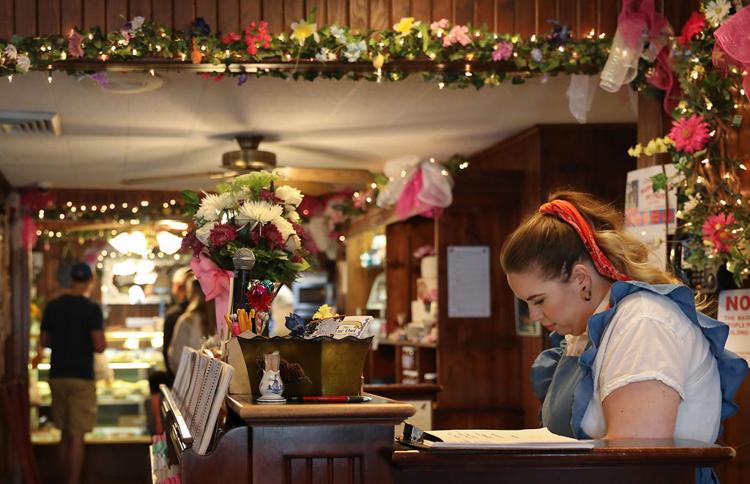 Inside, the restaurant is decorated according to the seasons, and each room has a name and a theme. If almost feels as if you are visiting your grandparents.
For breakfast, order the quiche of the day, the caramel-apple-stuffed French toast or the homemade biscuits and gravy, among other delicious options. 
If you stop by later, try a slice of the famous levee-high caramel-apple-pecan pie named after the flood that swept through the town several years ago.
The extraordinarily tall pie, made from 18 apples and coated with thick caramel, was one of Oprah's "Top 100 Favorite Things for the Holidays" in 2011 and has also been shown on the Travel Channel and Food Network.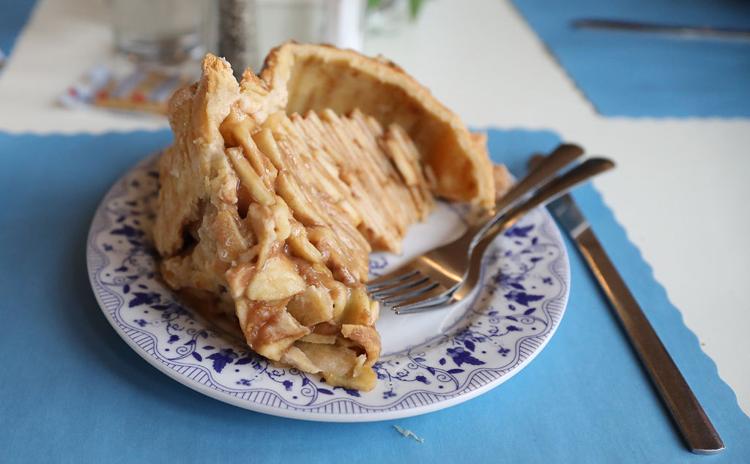 10 a.m.
Scattered around Kimmswick are at least two dozen quaint shops along Front, Market and Elm streets, each with its own personality. Browsing through them could be an agreeable way to spend the morning.  
No two shops are the same. If one wanders around long enough, they will see everything from goat's milk to pottery to boutique clothing. Many items are homemade or locally sourced.
Visit Peggy's Christmas Haus of Kimmswick, a bright red building with a green roof that stocks Christmas items all year long. Nearby, the Spicery is a family-owned business offering gourmet coffee, tea, spices, sauces and jams.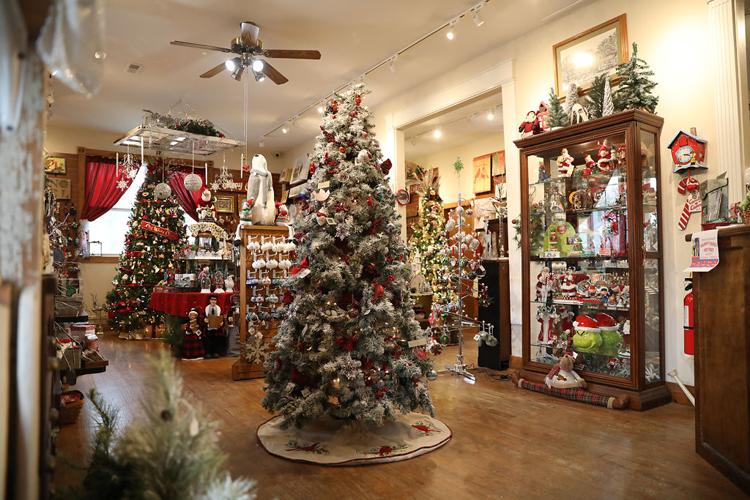 MiMi's Boutique sells a variety of dips, soups and cheese, and Kimmswick Candy & Snack Shack offers fudge, old-fashioned candy, ice cream, cookies and more.
The Design Haus is filled with country home decor, furniture and gifts. Many other shops also sell accessories for both inside and outside the house.
Front and Market Gifts is a boutique that sells local artists' work, baby's clothes, colorful jewelry and sweet-smelling soaps.
"There's a story to most of the stuff I bring in," owner Donna Schaeffer said.
Noon
For a quick lunch, visit the Dough Depot, 216 Market St. Order through a walk-up window or sit at tables indoors or out.
The menu includes sandwiches, pizza, salads and homemade soup with ice cream for dessert. Dough Depot is famous for its pretzels and pretzel bread, and it also sells handmade dough ornaments.
2 p.m.
If it's Thursday, visit the Anheuser Museum and Estate, 6000 Windsor Harbor Lane, open only that day from noon to 4 p.m.
A guided tour will take you through the ancestral home of Frederick and Mabel-Ruth Anheuser, also known as Fredmar Farms. Fred was the great-grandson of Eberhard Anheuser, who started the brewing company that later produced the famous line of Budweiser beer.
The estate was donated to the city of Kimmswick in 2000 and has been filled with family and brewery artifacts, including antiques, heirlooms, portraits and a family library.
If you have time, stop by the Kimmswick Historical Society Museum at the corner of Third Avenue and Vine Street. Once the Kimmswick Bible Church, it houses the town's historical treasures. The museum is open on Saturdays and Sundays from 1 to 4 p.m. from March through December. Admission is free.
6 p.m.
Sit down at the family-owned restaurant, Smokee Robinson's Smokehouse, 102 Mill St., for a filling meal to end the day. It's serves food during the afternoon and evening, typically opening at 11 a.m.
The menu includes a variety of smoked meats and St. Louis-cut spare ribs, as well as Cajun dishes such as gumbo and jambalaya. Desserts include Momma's bread pudding and — you guessed it — more apple pie.
10 p.m.
Tired after a long day of shopping and filling up your belly? Stay on of Kimmswick's charming inns for the night.
The Greenhouse Inn is a whimsical cottage that houses up to four people. With a featherbed, kitchenette, dining area, wifi, vintage record player and premium movie channels, visitors will feel like they are at home. 
Another place to stay is the Kimmswick Guest House Inn, 6105 Front St. Within walking distance to food and shopping, visitors can rent out either a suite or a queen-sized room.
Longer stay?
A trip on the Delta Queen Steamboat might be an option if you have more time. Based in Kimmswick, it's America's last authentic overnight steamboat. 
The Delta Queen will offer 3-10 night themed voyages operating on the Mississippi, Ohio, Tennessee, Cumberland, Kanawha and Arkansas rivers. 
The boat can accommodate 176 passengers in 88 climate-controlled staterooms, each with private shower and restroom facilities, storage space, and either twin, queen, or king size beds.