Using her talents as a clay artist provides retired United States Army Staff Sgt. Melody Hill an opportunity to give back to the Veteran community. Over the past 13 years, she has created more than 30,000 polymer clay hearts that she gifts to her fellow Veterans as a sign of appreciation. 
Hill learned about the "Hearts for Heroes" project in 2006. Participants create small, polymer clay hearts that are approximately one-half inch in diameter. The hearts, which represent love and appreciation, can be carried by the Veteran. Hill liked the idea of using her artistic skills to thank her peers for their service. 
"When I retired from the Army, one of the things I missed most was my connection to those who served in the military," Hill said. "As a resident of central Missouri, I don't live close to Fort Leonard Wood and I'm no longer in the service. Making these hearts is my way to feel connected to Veterans " especially Vietnam-era Veterans." 
Hill packages each colorful clay heart with a note that states, "You are my hero. As you hold this heart in your hand, know that you are in my thoughts and prayers. Thank you for your service. This heart was made for you by Melody Hill, SSGT (Ret)."
The hearts and her message are physical representations of Hill's desire to let all Veterans know that their service was important and continues to be appreciated. When Hill comes to Columbia for her medical appointments at Harry S. Truman Memorial Veterans' Hospital, she gives packaged hearts to Mary "Dee" Grant, a licensed practical nurse with Truman VA's Compensation and Pension Office, for distribution to Veterans. 
When Grant gives a Veteran a heart she asks them which branch of the service they were in and thanks them. 
"The reaction from each Veteran is amazing," Grant said. "I have comforted Veterans and cried with them."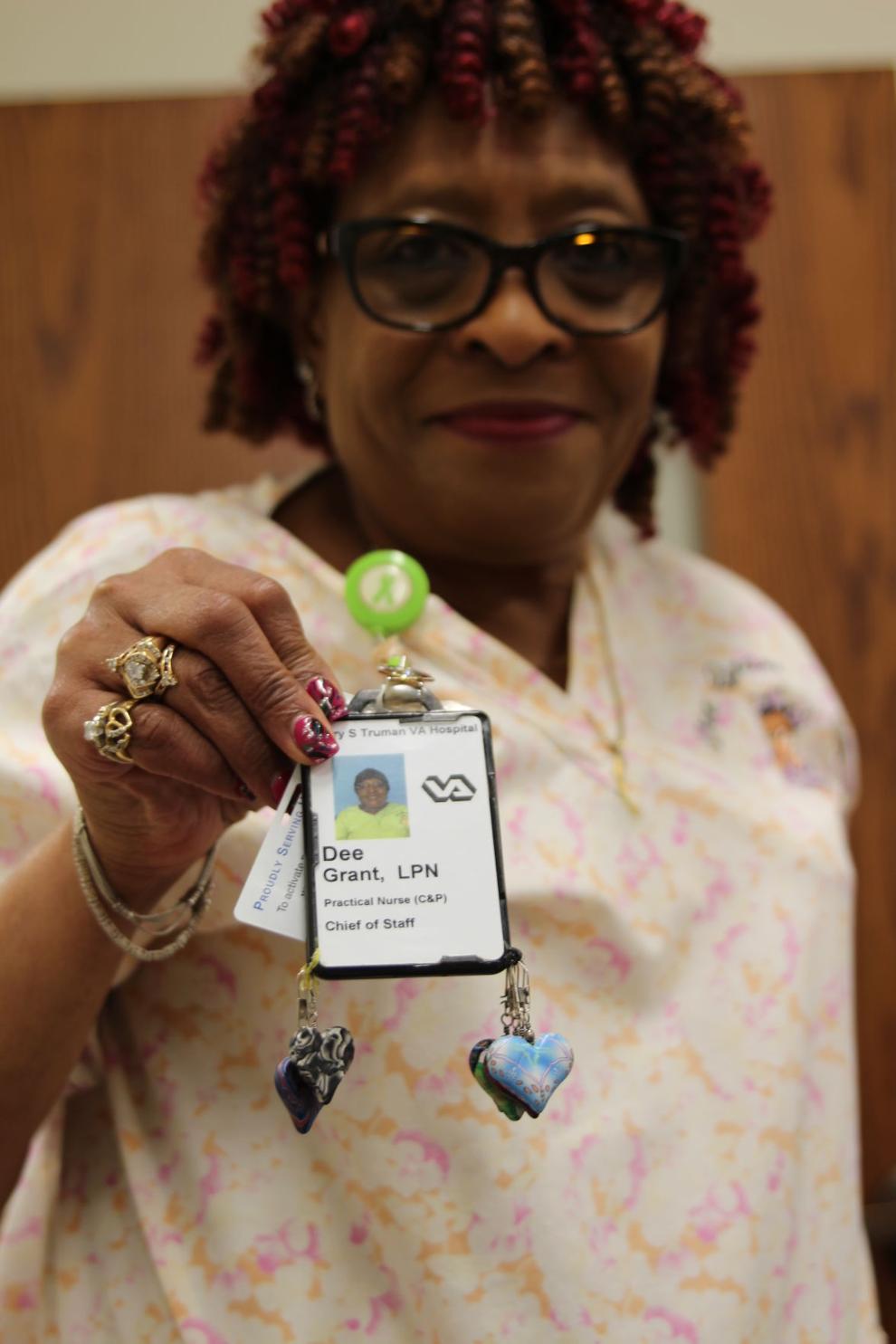 "Some Veterans cry," Grant said. "Some give kisses and hugs " especially the Vietnam-era Veterans. They are the most appreciative. They have told me, 'no one has ever said thank you to me before.' The tears well up in their eyes when they tell their stories about how they were treated when they first came back home. It's such a majestic feeling, to know that I am touching these Veterans' through Ms. Hill's artwork."
Both Grant and Hill are humbled by the responses they have received from the little hearts and words they say to each Veteran. Often, returning Veterans show how they display their clay hearts, such as attaching them to a bracelet or keychain. One avid angler even put his on his fishing pole as a reminder of the special presentation.
"We need to thank our Veterans for serving because they gave so much for us all," Hill said. "I want them to know that we care about them."
About Harry S. Truman Memorial Veteran's Hospital
As an academic health center, Harry S. Truman Memorial Veteran's Hospital is committed to excellent patient care, education and research. Truman VA offers a full continuum of inpatient and outpatient health services to Veterans from 43 counties in Missouri, as well as Pike County, Illinois. Approximately 40,000 Veterans receive health care at Truman VA each year from comprehensive services that include primary care, medical and surgical specialties, behavioral health, physical and occupational therapy, pharmacy services and more. As a referral center, Truman VA also provides cardiovascular care to include open heart surgery. Additionally, Truman VA outpatient clinic appointments exceed 400,000 visits annually. For more information, visit https://www.columbiamo.va.gov/