On a hot July day in 1966, Airman First-Class Richard Rice, of St. Louis, Missouri, found himself delivering fuel to an infantry unit's jungle outpost near Bien Hoa, Vietnam. Far from home, alone and drenched in sweat from the extreme heat and humidity, Rice felt a sense of pride in serving his country during a time of war.
"I volunteered to serve in Vietnam because as an individual I thought I could make a difference," Rice said. "I felt that I owed my country something and I could do more by serving overseas."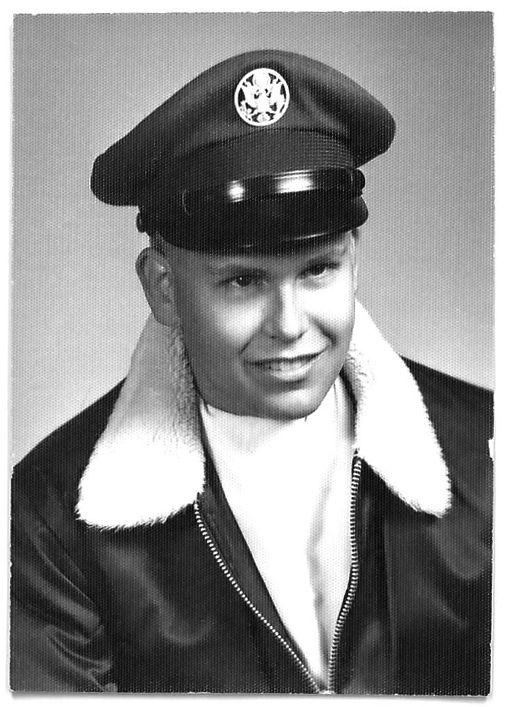 After his tour in Vietnam, Rice left the U.S. Air Force to earn both a bachelor's and master's degree in education. However, eventually he re-enlisted — this time in the U.S. Army — and spent a total of 20 years in the military before retiring in 1994 as a Sergeant Major. Still active in Veterans' affairs, he is a member of the Disabled American Veterans, Veterans of Foreign Wars and the American Legion.
Like Rice, E-4 Specialist Heather Brown also found herself serving in a forward area as a U.S. Army Reserve Civil Affairs soldier. Brown, the daughter of an Army officer stationed at multiple posts throughout the U.S., completed a one-year tour in Iraq from 2003 to 2004. 
"We went to Kirkuk during the early part of our deployment," Brown said. "It was very hot, and I was sweating profusely because of the heat and the 50 pounds of gear I was wearing. As we sat down in an alley for a break, an Iraqi gentleman offered everyone in my squad a cold pop. It was one of the best pops I've ever had in my life — mostly because it was so hot, but also because he gave it to us without knowing why we were there. He couldn't speak but his friend understood him. Eventually, we found out that this man's tongue had been cut out during Saddam Hussein's reign. That was the moment I understood why we were there and that we could make a difference."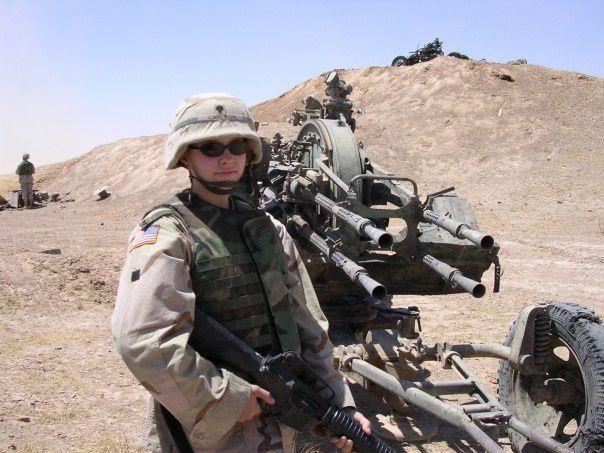 Although separated by two generations and different conflicts, Brown and Rice's military service is similar in many ways. Both voluntarily served in forward areas during times of war. They also continue to serve Veterans as part of Harry S. Truman Memorial Veterans' Hospital — Rice as a volunteer and Brown as the medical center's strategic partnership officer. 
However, what they and all other Veterans have most in common is that they represent a very small portion of our nation's society — those who have served in the U.S. military. In fact, according to the U.S. Census, only about seven percent of the current adult population has served in the armed forces. Less than one percent of the U.S. population currently serves.
As a modest way to thank them for their service, Truman VA staff designed a special pin to present to Veterans in recognition of their unique status. The device can be worn on a hat, clothing or on an accessory. Embossed on each one-inch diameter black and gold pin is, "United States Veteran, 7% Who Served." When presented to a Veteran, each pin is attached to a small card that states, "Hello. We are humbled by and grateful for your service."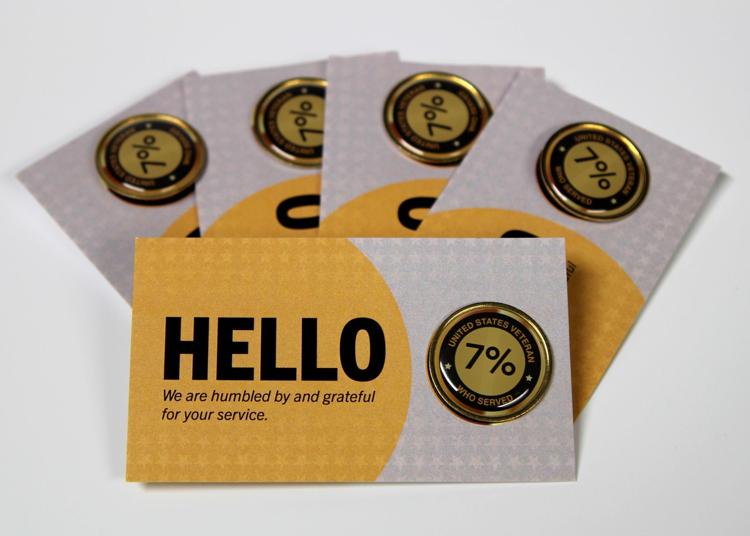 "As medical center director of Truman VA, I have the privilege of leading a health care system specifically for Veterans," said Patricia Hall, PhD, FACHE. A U.S. Army Veteran herself, Hall served two tours in Afghanistan during Operation Enduring Freedom, as well as participating in other overseas deployments. 
"Approximately one-third of our 1,600-plus employees are Veterans themselves," Hall said. "Most others have a connection to the military through family. It's not just the VA's mission that compels us to care for our Veterans. As Veterans ourselves, we have a vested interest in providing the very best for those who have served, as well as their families."
Hall and others at Truman VA hope the pins are not only appreciated by the Veterans who receive them, but that they also spark dialogue within the community.
"As a VA health provider, our biggest strength is that we build lifelong relationships with our patients," Hall said. "Our approach to meeting their needs is to be their provider of choice. To do that, we can't just be a VA health facility that happens to be in this community. We must be a VA health system that is part of the community. If you know a Veteran who isn't enrolled in VA care, tell them to contact us at (573) 814-6535. And if you see a Veteran wearing one of our pins, please feel free to thank that Veteran for being one of the seven percent!"