The Veterans Health Administration (VHA) is the largest, most comprehensive health care network in the United States. More than nine million Veterans are enrolled in VHA nationwide. In central Missouri, our team at Harry S. Truman Memorial Veterans' Hospital provides health services to approximately 40,000 Veterans.
In a recent study by the Dartmouth Institute for Health Policy and Clinical Practice, researchers found that VHA hospitals outperformed non-VHA facilities in most health care markets. The study, which was published in the Annals of Internal Medicine, was based on data from Hospital Compare, a Centers for Medicare & Medicaid (CMS) website that provides information on how well health facilities deliver recommended care to their patients.
By using similar quality measures from the Healthcare Effectiveness Data and Information Set (HEDIS), we also can compare the quality of Truman VA's outpatient services to regional private sector health facilities. Truman VA outperforms regional providers in all but one of 19 measures.
At Truman VA, we make it our mission to keep Veterans healthy. We work hard to screen Veterans for treatable and preventable conditions, such as cancer. Using the most recent HEDIS comparisons, Truman VA screened 86 percent of eligible patients for colorectal cancer, while the regional average for non-VA hospitals was 60 percent. Truman VA screened 82 percent of eligible Veterans for breast cancer, while the regional average for non-VA hospitals was 71 percent. In every single diabetes measure — which includes blood sugar control, blood pressure control, eye disease screening, and kidney disease screening — Truman VA outperformed non-VA hospitals across the region and nationally — sometimes by as much as 30 percent.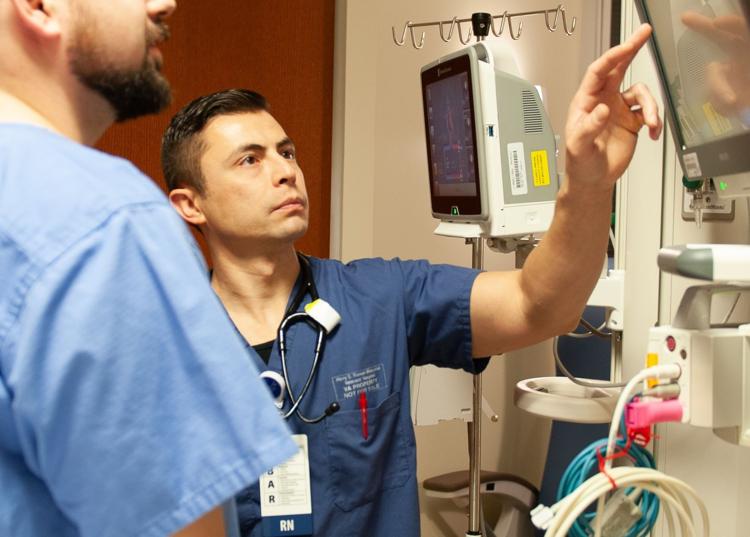 Truman VA performs better than non-VA hospitals and at a higher level because the VA is structured for success through comprehensive care that includes screening, treating and monitoring our Veterans to help them live healthy lives. We also have a strong system of communication with our Veterans through email messaging, telephone visits, in-home video visits and easy access to specialists, who problem-solve and manage chronic diseases. 
At Truman VA, we highlight prevention as a key component of health care. Our Whole Health approach includes coaching and integrated behavioral health within primary care services. We also provide additional complimentary resources such as mindful eating, tai chi and acupuncture. 
Truman VA providers are trained in motivational interviewing, which is an important tool for addressing the management of physical health conditions such as diabetes, heart disease and asthma. Through motivational interviewing, our staff encourages Veterans to talk about their needs and what changes will better address their health issues and concerns. We have the most motivated and mission-oriented staff, all focused on one thing — healthy Veterans leading purposeful lives.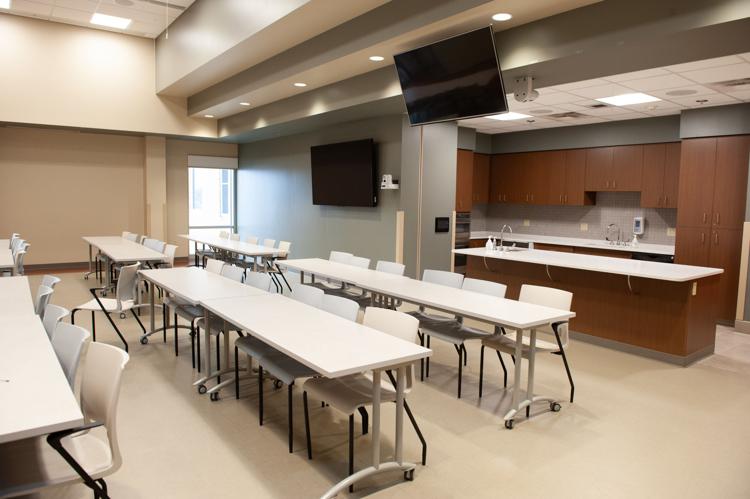 If you are a Veteran who isn't enrolled in VA health care, I encourage you to find out if you are eligible by calling (573) 814-6535. If you know a Veteran who isn't enrolled, please share our contact information so that they too may have access to the most comprehensive health network designed just for them. If you already are enrolled, thank you for choosing Truman VA as your provider of choice.
David Isaacks, FACHE, is a U.S. Marine Corps Veteran and Medical Center Director of Harry S. Truman Memorial Veterans' Hospital in Columbia, Missouri.