Harry S. Truman Memorial Veterans' Hospital recently graduated its first Complete Health Improvement Program (CHIP) class. The new program, a part of Truman VA's commitment to employee health, offers staff the same level of integrated wellness services that Veterans receive. The first class to graduate achieved not only sustained weight loss, but also collectively lowered their blood pressure, cholesterol and blood sugar levels.
According to Karen Smarr, PhD, Counseling Psychologist, Research Compliance Officer and Truman VA CHIP coordinator, the classes are a lifestyle education program for improving employee health.
"It's a whole person, whole health approach that focuses on diet, exercise, stress, sleep and emotional well-being," Smarr said. "I was very impressed that Mr. David Isaacks, our medical center director, thought to invest in employee health by offering this program."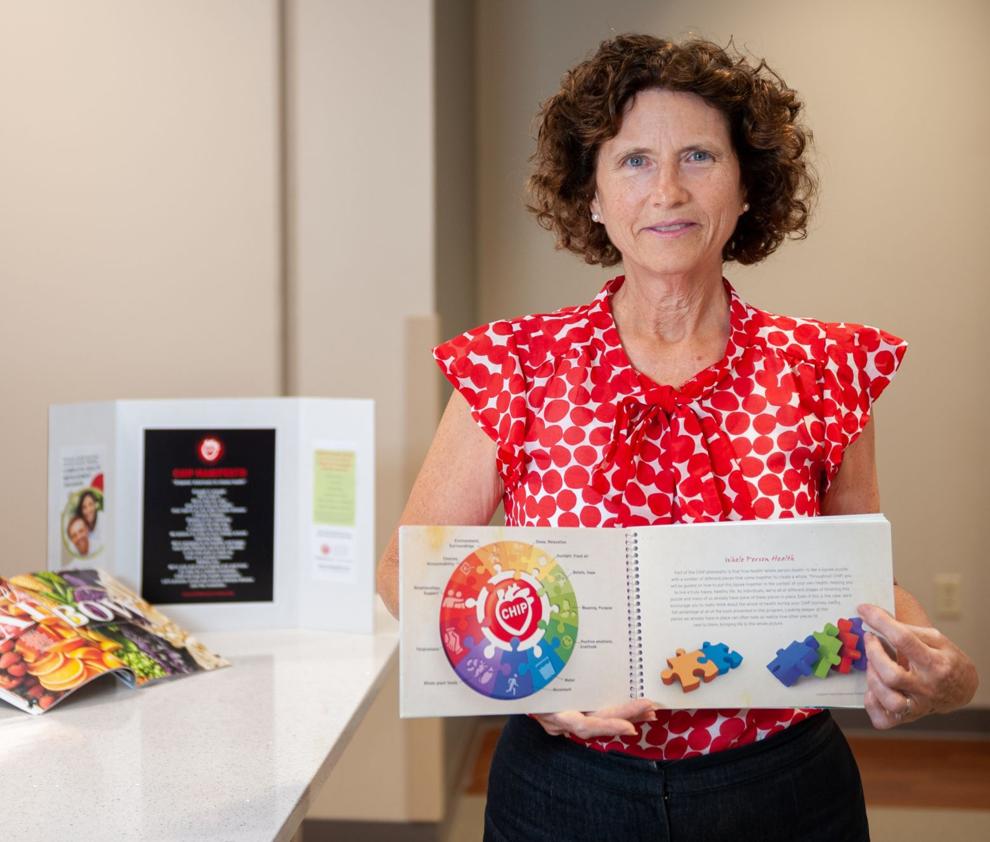 Founded by Hans Diehl, DrHSc, MPH, in 1988, the research-supported program is meant to prevent and reverse the effects of common chronic health issues. The program is available to all Truman VA employees who want to make lifestyle changes and are committed to healthier food choices. To participate, staff agree to attend at least 15 of the 18 class sessions held over a 12-week period. Participants also receive a pre- and post-CHIP biometric analysis, as well as submit a self-risk assessment of their current health.
"Biometric information is very important to understanding where a person's health is when they begin and end the program," Smarr said. "Biometric improvements can be highly motivating and reinforce the importance of making healthier choices."
Biometric improvements by Truman VA's first class to graduate from the CHIP program included an average weight loss of 12 pounds, a reduction of two-and-a-half inches of waist circumference, an 11-point drop in total cholesterol and a 12-point drop in LDL, or "bad" cholesterol. Blood sugar levels also declined by an average of 5mg/dL (milligrams per deciliter).
"Work productivity and lost time from sick leave affects everyone," Smarr said. "If an employee is not well, it takes time away from the services we provide our Veterans and their families. Our employees are our most important asset and without them we cannot achieve our mission of caring for our nation's heroes."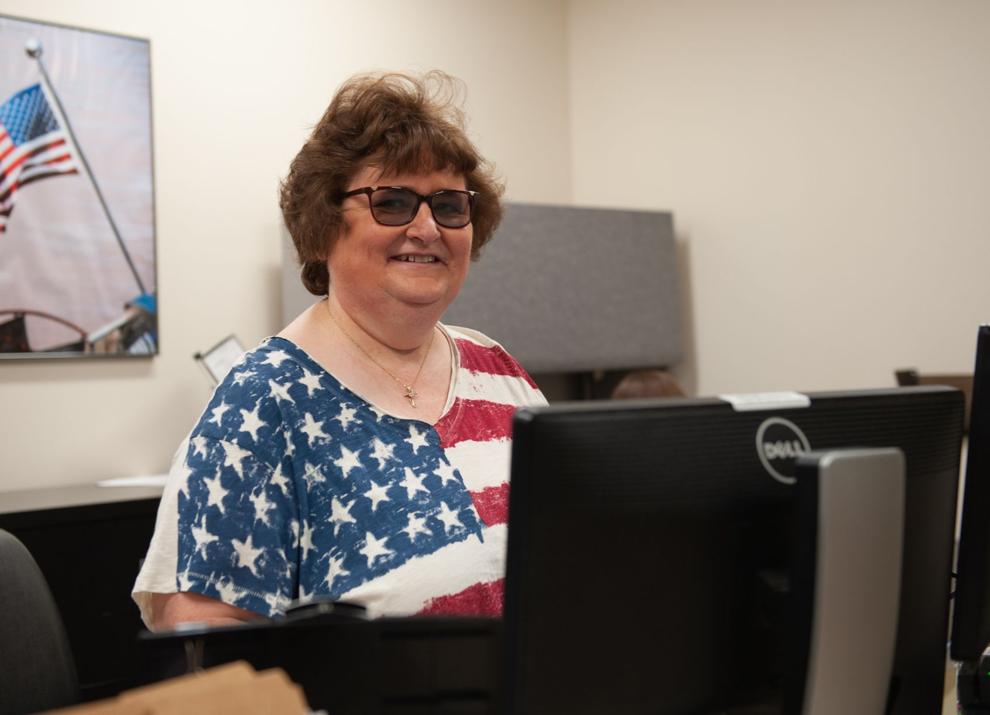 Nancy Brooks, a recent CHIP graduate, has worked at Truman VA for 12 years as a medical support assistant. She and her husband are in the process of adopting their three-year-old granddaughter. Brooks felt that she needed to make important lifestyle changes to ensure her granddaughter has consistent support from her.
"Before participating in the program, I liked fruits and vegetables," Brooks said. "However, now I limit the amount of meat we eat during meals. I also incorporate what I've learned in my searches for new, healthier recipes. Along with finding exercises that make sense to me, this course has been the start of my journey to becoming a healthier person."
As CHIP participants implemented recommended lifestyle changes they also were encouraged to work closely with their health care providers to appropriately adjust medications they were taking for conditions such as diabetes, high blood pressure and heart disease.
"While I did lose weight – and this will be an ongoing process for me – my biggest success was improving my lab results," Brooks said. "I've lowered my cholesterol to the point where I will be able to completely stop taking medication. I've also lowered my blood pressure so that I can reduce the amount of medication I need to control that issue."
Deatrice Rasberry also recently graduated from the program. Rasberry has been a medical support assistant at Truman VA for the last year-and-a-half. As a VA hospital volunteer in Chicago, Illinois, and now a full-time employee at Truman VA, Rasberry loves working with Veterans. She became interested in the CHIP program when she spoke with Smarr about plant-based diets.
"I had high blood pressure," Rasberry said. "I felt that I was too young to need daily medication to control it and I wanted to do something positive to fix the problem."
The transition to a plant-based diet wasn't hard for Rasberry since she didn't eat beef or pork. However, chicken is something she always has enjoyed. Through the program, Rasberry has learned that she can have a full meal that doesn't always need to include meat or processed food to be satisfying.
"There is so much 'imitation' food that we shouldn't be eating anyway," Rasberry said. "Although I still struggle to always make the healthiest food choices, my goal for this program was to learn about food and what makes a healthy diet. What I got is much more."
Former classmates of Rasberry now are her accountability partners. Together, they take daily walks for exercise during their breaks. Through a healthier diet and exercise, Rasberry has lost 20 pounds and lowered her blood pressure. She recommends CHIP to other VA employees.
"It's not a weight loss program but rather a lifestyle change," Rasberry said. "It's changed my world in a positive way, and I think it will help me and others to better serve our Veterans. I feel that if you have a bunch of healthy people trying to heal others, it will make a difference."
Truman VA's current CHIP class will graduate in September 2019. The next class will begin in the spring of 2020.