Before Battle's regular season finale against Hannibal, Will Henderson's jersey was the most noticeable one on the field.
The Spartans' senior linebacker was participating in pregame warmups with a red and black top over his shoulder pads. And although he was sporting his usual No. 2, it was a stark contrast to the usual navy-and-yellow of Battle.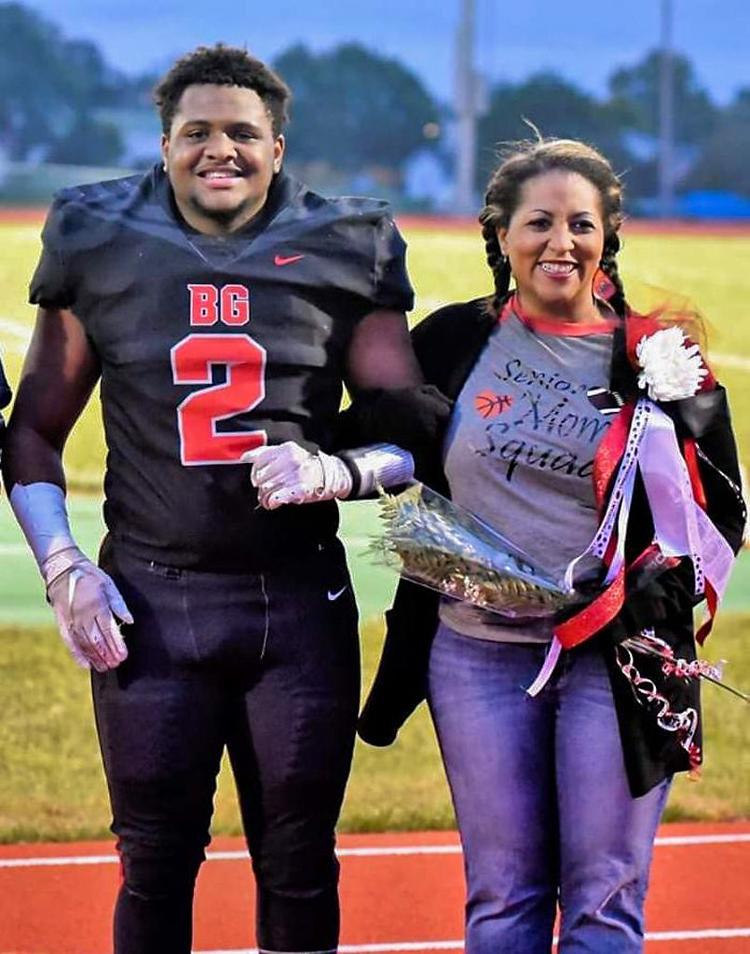 Henderson's jersey belonged to his stepbrother, Kaleo Dade. Dade died in a car accident this spring after his car struck a deer north of Bowling Green, Missouri.
Dade was a standout running back at Bowling Green High School who, as a senior, had rushed for over 1,100 yards and 16 touchdowns. He was committed to play football at Quincy University in Quincy, Illinois.
He and Henderson had a bond that the Battle senior said was hard to put into words.
"There's so much that went into it," Henderson said. "That was my brother, that was my friend, that was my competitor. Whenever I was down, he would pick me up. If I was up, he would keep me up."
Henderson described the brotherly bond as "once in a lifetime."
So when Dade died in late March, it immediately took effect on Henderson and his final season under the Friday night lights.
"When he came into football this year, it was, 'I'm coming to make K proud,'" Henderson's mother, Tylisha Dade, said. "And everything that he's done has been about showing up and showing out for him."
Henderson still remembers the sounds and feelings of the day his brother died, the initial cluelessness about what was happening and the sound of his mother's cries coming from downstairs. Then, his mother told him the news.
"It had felt like a part of me left, you know?," Henderson said. "It broke my heart and all I could do is cry."
Henderson was in tears over his brother for several days, avoiding much social interaction with anyone, at least until he attended his brother's funeral in Bowling Green.
A packed Bowling Green High gymnasium, filled with "the entire city" of Bowling Green and those from the surrounding area, greeted Dade's loved ones, and particularly struck a chord with Henderson.
"He had people standing outside the gym, that was the type of impact he had on people," Henderson said. "It just made me want to be like him and better myself."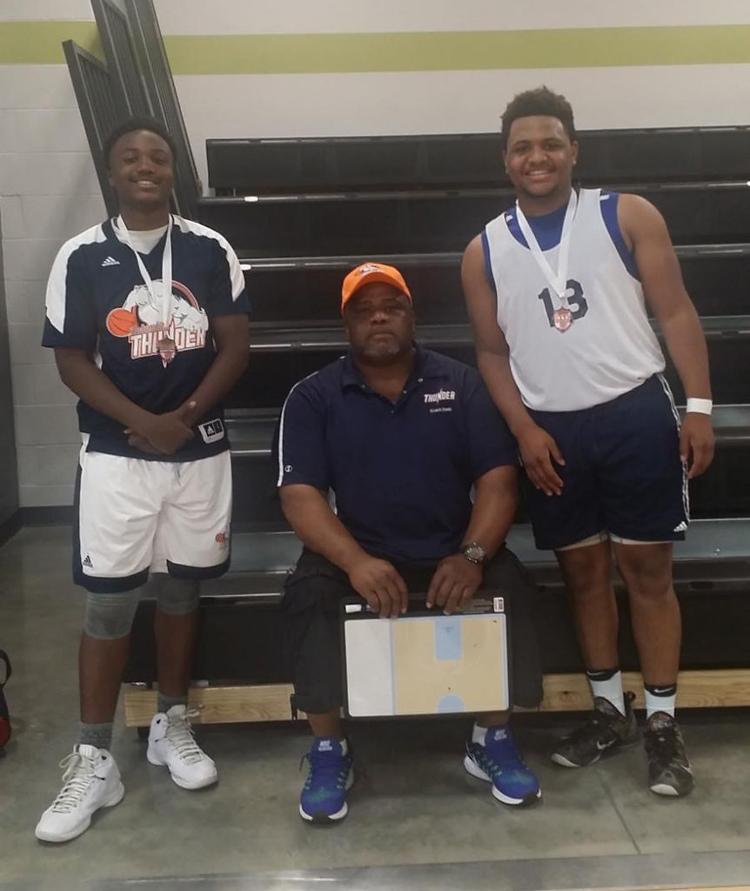 The Battle senior stayed in Bowling Green for a couple of days following his brother's funeral, and already he was working out how to dedicate his final season of football to his stepbrother. He started by changing his No. 38 to Kaleo's No. 2.
With a new number on his back, Henderson stepped into a crucial role for the Spartans, as he was voted a team captain. It was something he didn't see coming.
"Usually it's someone who's played a long time, did this and did that, they'd be All-District, All-State, and I was none of those," Henderson said. "I was coming off a season where I just got benched and now my teammates have enough faith in me to be their captain. It was crazy to me."
The captain has also become a key part of the Spartans' defense this season. His performances against Rock Bridge and Hannibal were notable, but on the field, his play was highlighted with a 55-yard interception in Battle's Week 8 win at Jefferson City.
"He really is starting to come on here late in the season and make plays and be a leader and pull those young guys together, and even some of those older guys, if they're spiraling out a little bit, he can bring them back," Battle coach Atiyyah Ellison said of Henderson.
Ellison also said Henderson's presence within the program has been invaluable, particularly in the example he sets off the field.
"He's doing more than just football, which is our goal in the first place because football will be done for all of them, and I think he's done a good job of looking down the line to his future," Ellison said. "If football fits, great, but if it don't, he's still got a plan to go to college.
"I think that's good for our younger guys because ... a lot of them will be done (with football) after high school, whether that's their plan or not."
While Henderson stays physically active with football, basketball and track and field, the activity doesn't seem to stop off the field.
According to his mother, Henderson's involved in the Apollo Choir, as well as several other school and church-related organizations.
The senior's also applied early decision to his dream school, Washington University in St. Louis, and hopes to later attend law school with the intent of either becoming a criminal defense or public interest lawyer.
"I want to help everybody who's marginalized, or targeted groups and help them get equity in our justice system," Henderson said.
The senior's always overachieved off the field, but — mainly due to injury — Henderson's actually faced quite a bit of adversity in his time with the Battle football program. All the way back in eighth grade, he tore his meniscus in a basketball tournament and was sidelined for all but the last two games of his freshman season.
Then, after rehabbing his way back onto the field, he found himself getting reps with the first team varsity defense. That was, until he went in for a tackle on former Battle and current Kansas State quarterback Jaren Lewis in practice.
Henderson landed wrong, tearing another meniscus and sidling himself for the rest of his sophomore season.
"At that point, I was like, 'I don't know if this football stuff is even worth it,'" Henderson said.
Two messed up knees and a lot of time away from basketball caused Henderson to contemplate walking away from the sports, but he told himself to stick with it.
After, once again, rehabbing his way back onto the field, Henderson battled for a starting linebacker position, which was his until he was benched late in the regular season.
"That took a toll on me," Henderson said.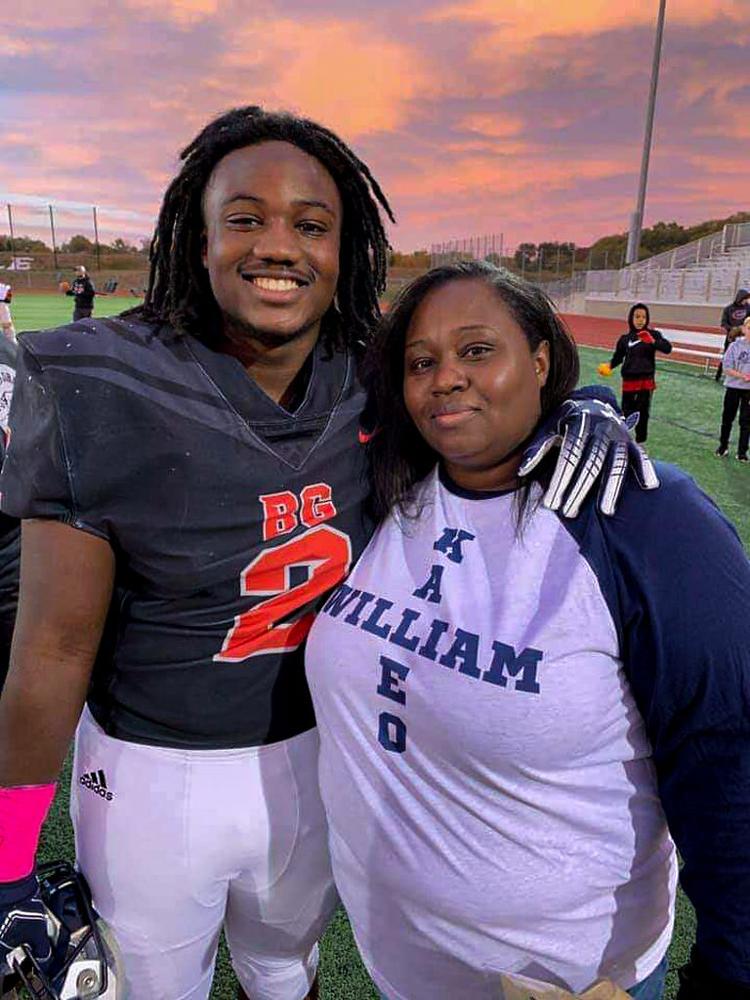 With a shot to his confidence, Henderson knew he had to better himself. The Monday following Battle's 2018 State Playoffs loss to Fort Osage, the rising senior was up by 6 a.m. to make sure he was working out at Battle by 7.
Things culminated for Henderson on senior night. Playing what was likely his final regular season football game, he said it felt like things had come full circle, and — as with every game this season — he said it felt like an old friend was taking the field with him.
"I felt like (Kaleo) was there with me the whole game," Henderson said. "I don't know how to explain it, but it was just kind of surreal. When I was wearing his jersey, I felt like Kaleo was no further from me than my moms and brothers who were walking across the field with me."