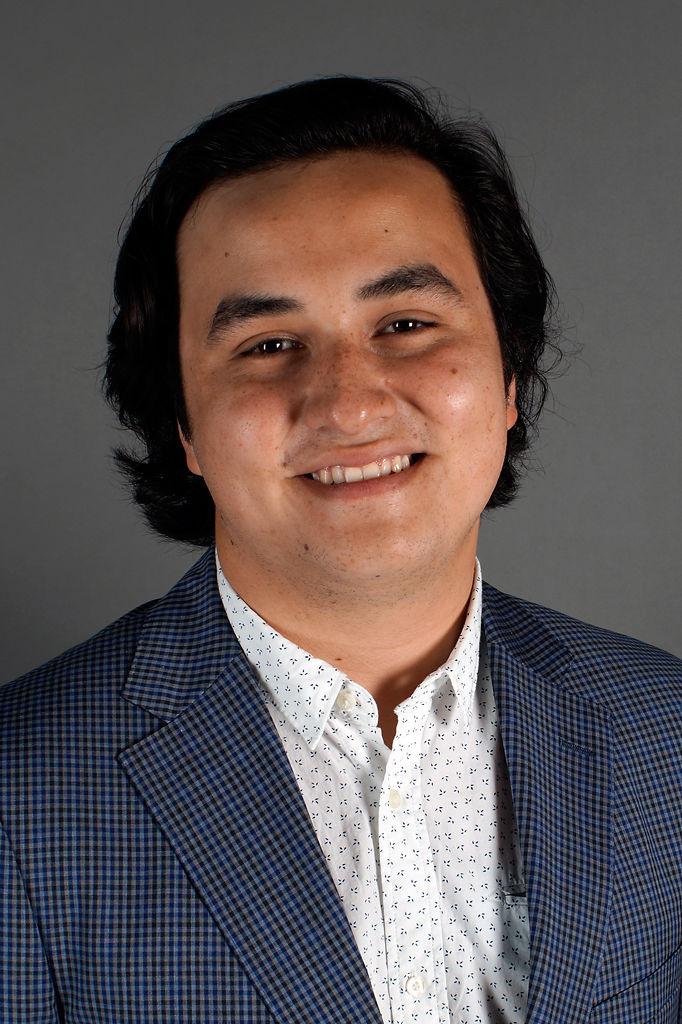 COLUMBIA — Legacies can be complicated. We judge before we're able to truly understand impact.
What Choi does after taking office will in part determine the legacies of Concerned Student 1950 and the Missouri football team, whose boycott ultimately pushed Choi's predecessor, Tim Wolfe, out of office.
There are other questions regarding the legacy of the football boycott, too. After a year in which athlete activism seems increasingly present — Colin Kaepernick taking a knee during the national anthem, NBA stars calling for action during the ESPYs — where do the Tigers' actions fit? If the boycott was, as defensive end Charles Harris said at the time, a symbol of the power college athletes hold, then why haven't we seen more of them take action around the country? Why haven't we seen any more vocal athlete activism here, where earlier this fall another moment of racial tension made national news?
"That bubble never popped," said Reuben Faloughi, who was an original member of Concerned Student 1950 and a former football player at the University of Georgia. "It opened up a little bit."
Just because football players did something radical once doesn't mean they're comfortable doing it again, at MU or otherwise. Last fall, in the wake of the boycott and Wolfe's resignation, the Missourian reported a story on the black student-athlete experience. And that at-times-problematic experience doesn't change right away. That's the trouble with institutional issues; they're wrapped in red tape and long-standing attitudes.
"It takes a very committed and highly dedicated effort to say 'I'm going to step out there, and I'm going to take part in this,'" said Harry Edwards, the unofficial father of sports sociology. "Do you wind up at your parents' place with no scholarship because nobody will touch you? These are not life decisions for a 19- or 20-year-old to make.
"So I'm not surprised you don't find more athletes at the collegiate level taking a stand, making a statement. I'm surprised you were able to find any at all."
And inside the MU athletics department, black athletes can feel like outsiders. It's mentioned in that Missourian story on the black student-athlete experience that, at a Men4Men meeting, Missouri safety Anthony Sherrils told other athletes he felt steered toward an easier degree because he's black.
Such a thing might happen to Sherrils or other black athletes even subconsciously. The athletics department staff is overwhelmingly white.
Athletes told Douglas that they even felt disconnected from the religious resources available in the athletic department. Many of them told Douglas that they didn't regularly attend team chapel services. As a result, some of them felt disconnected from the mental health personnel available to them. Some felt uncomfortable communicating with some white people, which led to them not pursuing participation in the Tiger Leadership Institute, for which Douglas helped craft the curriculum. The most recently published "coaching staff" list for the Tiger Leadership Institute includes no black people.
So while being an athlete provides a sense of privilege other black students don't experience, it also, according to Douglas' findings, provides access to another MU institution in which black students can feel like outliers.
None of this is meant to bash MU specifically. Higher education is overwhelmingly white. It's reasonable to think these same dynamics live within other athletics departments.
In order for more college athletes to feel comfortable participating in activism, Edwards said, a cross section of the black community must stand together. Black coaches and legislators and professors and doctors and athletes.
"The greatest security of athletes is not necessarily in a uniform," Edwards said, "but in a unified community of interest."
So successful, persistent activism requires organization, not mobilization.
Last fall, after their boycott ended, some Missouri football players said they'd continue to be involved in social justice. Faloughi believes that intention was genuine.
He remembers that, during Concerned Student 1950's first meeting with football players, some players mentioned speaking at local high schools during their boycott. Faloughi called it the "most beautiful part" of the meeting. The boycott, though, lasted less than 48 hours and ended on a Monday.
Faloughi said there was no long-term strategy for Concerned Student 1950 or the football players. He eventually disassociated from the student group.
"There's no owner manual on social justice, and I think people have to consider that," said Faloughi, who believes even graduating as a black athlete is a form of resistance against higher education institutions. "These athletes are 18, 19, 20, 21, 22, and they're trying to go to school. They're trying to play Division I athletics. And then you want them to take on social issues of which many of them have never talked about or engaged in. That's a lot."
"It was a lot," said former Missouri football captain Ian Simon, who read the statement on Nov. 9 announcing the boycott had ended. "A lot to take in. A lot to handle. A lot to have all of that dumped on you."
So that the boycott happened at all — regardless of what you think of it — is remarkable.