Tucked into the southeast corner of the vast parking lot behind the Hearnes Center, past the sea of tailgate tents lining the area near all of Missouri's athletic facilities, almost secluded from the rest of the game day action, the Hickman marching band prepares for one of the highlights of its season.
The band is filling in for Marching Mizzou, which is in Jefferson City playing for the Missouri Bicentennial Parade.
Rehearsal ends on the gravel Marching Mizzou practice field just before 8:30 a.m., and the Kewpies have five minutes to collect themselves before Tiger Walk. The several dozen members are scattered around the field in clusters, taking these last spare moments to spent time in a formation opposite to the expectations of marching band cohesiveness.
Everything is more rigorous than at Hickman football games. Down to the minute, the band has to keep to its schedule.
"We gotta move move," comes a shout. "We're taking too long."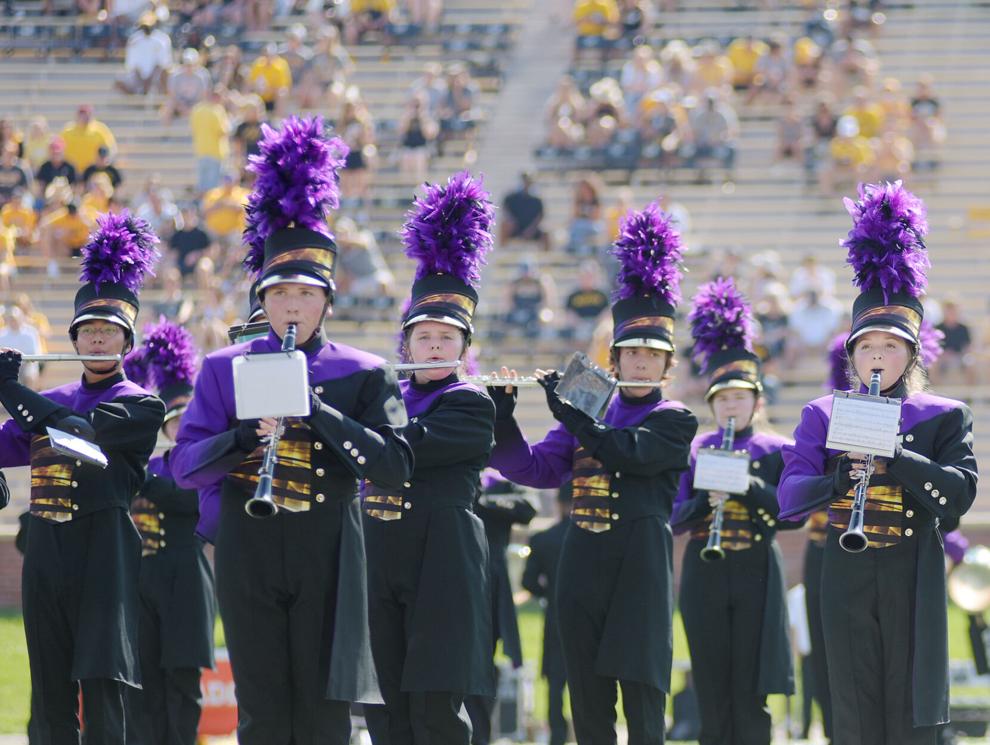 Eventually the clusters slowly and gradually rotate into something more organized. It's already been a long day. The band met at Hickman hours earlier at 6:30 a.m. and began rehearsal half an hour later after a bus ride to MU.
Close to 20 lines form, arranged by instrument. Every student is dressed in a gold shirt and black overalls. Only a stripe of purple across their black hats leave any indication that it's not the regular MU band.
The lines solidify, and for a moment, there's a distinctly football feel to the proceedings. Any movement stops about 500 yards from the Hearnes Center. Everyone stares ahead like a team ready to run out of the tunnel. A snare drum cracks, and the slow march west toward the field begins.
"Game on!" someone yells.
There's one straggler, a trombone player who's been briefly left behind. He runs along the side of the line to catch up with his section.
"The students have been really excited and looking forward to it," band director Denis Swope says. "A little bit nervous, but that's to be expected."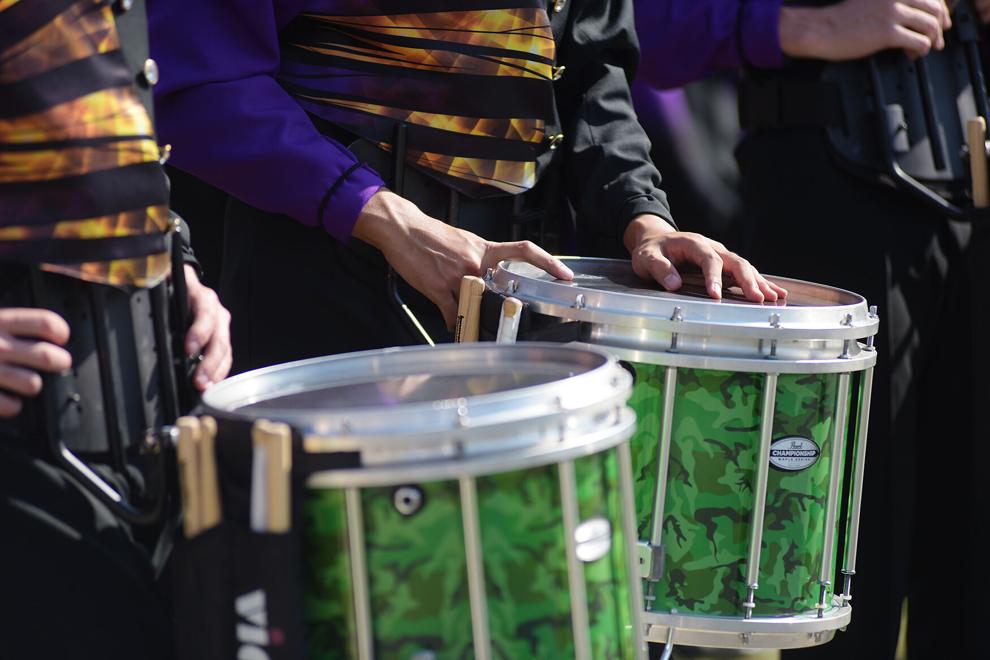 The walk ends on the south side of Tiger Ave as the band lines the streets for the football players to walk. As fans watch the Tigers, starting with coach Eliah Drinkwitz, exit the bus and walk toward the South End Zone, a group of Hickman parents congregate across the street. Several film the performance with their phones.
"I'm not very articulate," one mother says. She tries to get her husband's attention to talk, but he's understandably distracted.
The band had just a few weeks notice that it was playing at MU today, leaving it with a short timeline to learn the Missouri fight song and Missouri Waltz.
The last stragglers exit the bus, and the music fades out. The band heads back to the other side of Hearnes, with the most time it will have all day.
"So far the students are doing amazing," Swope says. "They've done really well, and I think so far it's going great."