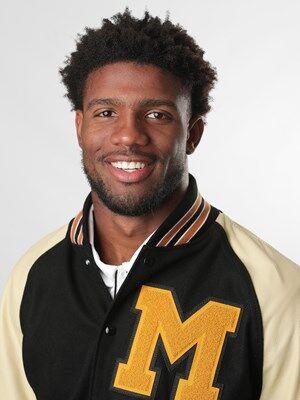 Former Missouri quarterback Kelly Bryant and linebacker Shane Ray will be heading north of the border after signing to play in the Canadian Football League with the Toronto Argonauts.
Bryant, whose cousin Martavis Bryant currently plays wide receiver for Toronto, led the Tigers in 2019 as a graduate transfer after playing at Clemson for four years. At MU, Bryant threw for 2,215 yards and 15 touchdowns in 10 games, winning five. He threw for a career-high 423 yards in the Tigers' opening game at Wyoming that season.
In 2017, Bryantw recorded 2,802 passing yards, 13 passing touchdowns, 665 rushing yards and 11 rushing touchdowns during the season with Clemson, earning the ACC Championship Game's MVP award later that season.
Bryant went unselected in the 2020 NFL Draft. He had one tryout with the Arizona Cardinals during the 2020 preseason.
Ray played linebacker for Missouri from 2012-15, declaring for the NFL Draft after his redshirt junior season when he was a unanimous All-American and the Southeastern Conference Defensive Player of the Year. He had 120 tackles, 19 sacks, 34 tackles for loss, and five forced fumbles in his MU career.
Ray was drafted by the Denver Broncos as the No. 23 overall pick and made 20 tackles with four sacks in his rookie season. During Denver's Super Bowl win that season, Ray had two tackles and a forced fumble .
The Kansas City native played with the Broncos through 2018, logging 94 tackles, 14 sacks, two forced fumbles, two fumble recoveries and one defensive touchdown. He signed with the Baltimore Ravens in 2019 before being released.