FORT WORTH, Texas — Missouri will be without its highest-performing offensive player when it kicks off against Army on Wednesday.
Tyler Badie, MU's record-setting running back, will not play to avoid injury and prioritize his future, coach Eliah Drinkwitz announced Tuesday at an Armed Forces Bowl news conference.
"I know that if we asked him to play, he would play and he would take every rep just like he did against Arkansas with over 40 carries," Drinkwitz said. "But I cannot do that to that young man and as a program we're not gonna do that. We thank him for all that he's done. He's been a tremendous leader and captain for our football team and will continue to do that for us tomorrow. He'll just be serving our football team in a different way."
The decision was made by Drinkwitz and running backs coach Curtis Luper. Badie and his family were informed in the latter half of the past week. Drinkwitz did not specify an exact day.
Both coaches, and the entire staff, wanted to take the stress off the senior of choosing between serving his team and keeping himself healthy for future endeavors. Badie announced via Instagram on Tuesday morning that he is declaring for the NFL Draft after the press conference.
"If you truly value your team like they're your own sons, sometimes you look at things a little bit differently," Drinkwitz said."I tried to sit there, or we tried to sit there and say, 'What if something went wrong?' And I had to look myself in the mirror and I couldn't do that. I just couldn't do that."
Badie finished the regular season with 1,604 rushing yards, a Missouri single-season record, 14 combined touchdowns and an average of 133.7 yards per game. He was named first-team All-Southeastern Conference and SEC Scholar-Athlete of the Year.
"When the game was on the line, you knew he was gonna be able to give his best for us," Drinkwitz said.
Dawson Downing, a graduate student who returned for his COVID-19 season, will start the game at running back against Army. He's carried the ball 10 times this season for a total 83 yards. Drinkwitz also mentioned Elijah Young, Michael Cox and BJ Harris as other potential ball carriers throughout the game.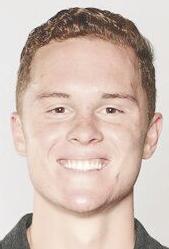 Drinkwitz also announced Wednesday that redshirt freshman Brady Cook would start against Army in place of captain Connor Bazelak. This will be his first start of the season, though he appeared heavily in Missouri's loss against Georgia.
Cook is 19-for-24 passing on the season for 107 yards and a touchdown.
"Brady Cook has had really an outstanding past two weeks whether it was the Saturdays and Sundays that we practiced during the recruiting weekend or the way he's put himself out there to lead," Drinkwitz said. "And everybody competed for it, but I think for our football team right now it's his opportunity to play, and we'll be ready if something else presents itself, but going into the game, Brady will be our starting quarterback."
Missouri reopened its quarterback competition following its 34-17 loss against Arkansas during which Bazelak finished just 10 passes for 65 yards and an interception.