EDITOR'S NOTE: Some of the best sports journalists in the nation started their careers on the pages of the Columbia Missourian. To recognize and celebrate that legacy, we asked a number of notable alums to contribute an account of their favorite sports memory from their time at the Missourian. "First Pitches" is an occasional series written by the sportswriting progeny of the Missouri School of Journalism. This installment is from Jeff Gordon, Class of 1979, now a sports columnist for the St. Louis Post-Dispatch.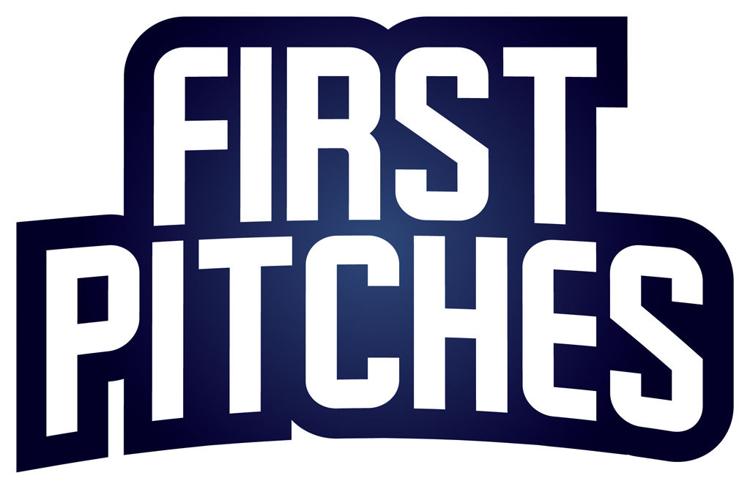 Many budding sportswriting stars passed through the Columbia Missourian newsroom during my late 1970s era at the University of Missouri.
I was the guy who helped start The Antlers.
While Jerry Sullivan, Kevin Simpson, Cal Fussman, Mark Kiszla, Randy Holtz, Bob Holt, Don Kausler Jr. et al. were honing their sports prose, I was helping craft witty taunts like "Uthoff, you doorknob, you crazy-sucking pig" to yell at basketball games.
That's some legacy, right?
All these years later The Antlers are alive and arguably more relevant than ever, given the otherwise woeful support the basketball program receives from the student body.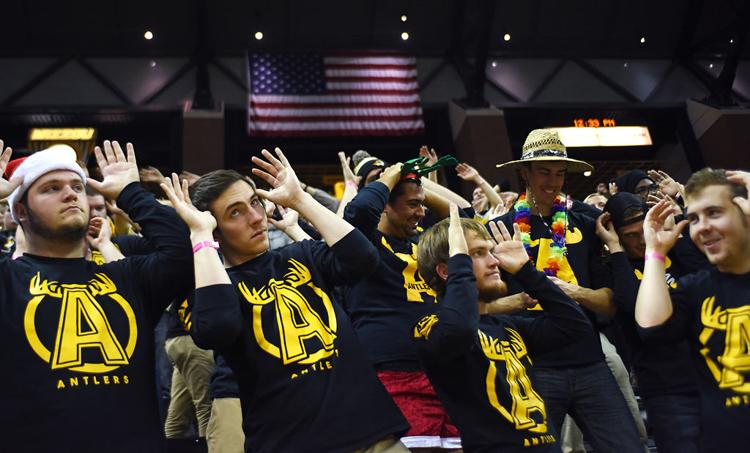 It was that way back in 1975 as well. I came to Missouri from Detroit, fired up to study journalism and savor college sports. Football Saturdays were epic in Columbia, of course, but nobody seemed to care much about basketball unless Kansas or Kansas State came to town.
My roommate connected me to broadcast major Bruce Breslow, who was Patient X in this whole adventure. He was a New Yorker who loved basketball and occasionally yelling something inappropriate into the giant vacuum of the cavernous Hearnes Center.
Soon we were joined by Rob "The Hammer" Banning, a Sedalia native and fervent Kim Anderson loyalist who really, really liked to yell inappropriate things. "DIE ON CHRISTMAS!" was his default line.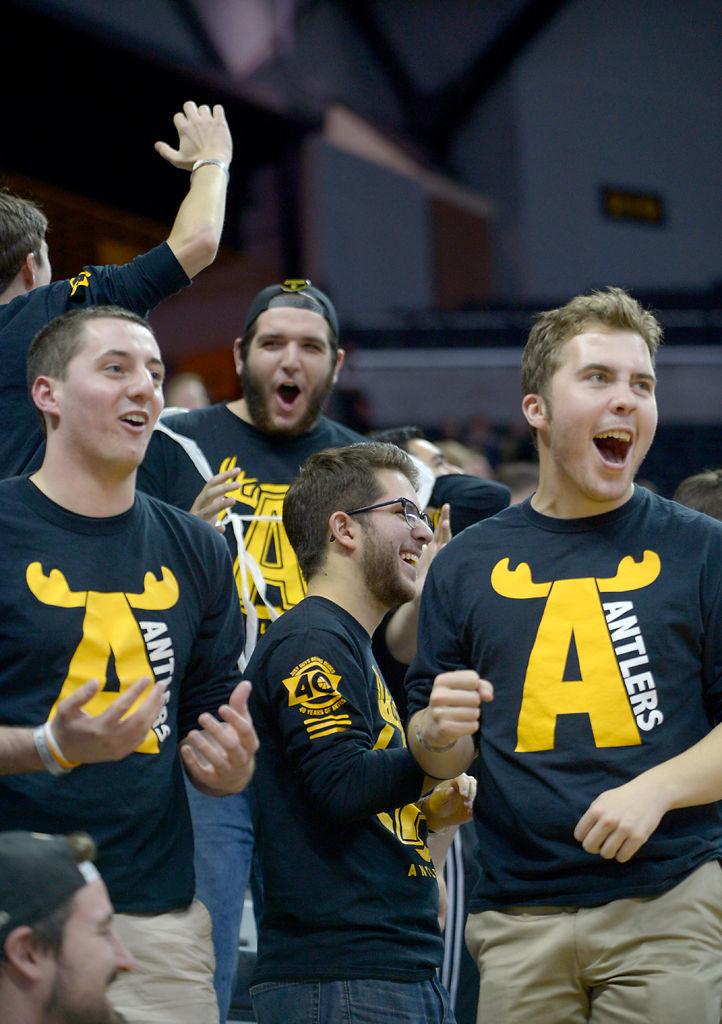 The 1975-76 season became a magical year for Missouri basketball. A personal highlight was sitting in visiting team seats for a 61-60 victory at Allen Fieldhouse. Willie Smith nearly single-handedly carried the Tigers to the Final Four that season, and basketball became more of a thing. By the next season we had a good-sized crew from our Hudson Hall dorm who would race to secure our spot on the rail of section A-16.
While Breslow got busy with sportscasting — and launching a career that took him to Reno, Nevada, for much success in radio, TV and politics — we wrought havoc at Hearnes.
We stole material wherever we could find it. For instance, the infamous taunt targeting Iowa State star Dean Uthoff had two sources.
One half came from a line from a National Lampoon photo comic feature called "Underwear for the Deaf" ("Utah! Utah, you doorknob!"). The other half came from a Steve Martin bit ("Die, you gravy-sucking pig!").
This is how our creative minds worked, if you can call blatant idea theft creative. Our whole taunting bit came from the French characters atop the castle wall in 1975's "Monty Python and the Holy Grail," the guys uttering such classics as "Your mother was a hamster and your father smelt of elderberries!"
To pay homage to another scene in that life-altering movie, we bought a season ticket for a shrubbery plant we placed near center court. That was our way to condemn the lingering apathy among student fans.
We added the Antler Dance to the taunting repertoire after seeing it in a "Saturday Night Live" skit starring Lily Tomlin. We impressed our dorm neighbor (and future student body president) Doug Liljegren, who worked the scorer's table across from us at Hearnes.
He dubbed us The Antlers and the name stuck. We got themed shirts and Curtis, a stuffed reindeer (Thanks 7 Up!) to serve as our mascot. That led to an unfortunate kidnapping incident that led to the heroic storming of another high-rise dorm to retrieve him.
It made no sense, but not much of what we did made sense. That's what made it so much fun.
I welcomed that, since my time at the Missourian wasn't filled with frivolity. I was over on the city desk on the reporting team covering the university beat.
That was mostly straightforward stuff. How much color can be found at a meeting of the Coordinating Board for Higher Education? Not much, as it turned out.
Fortunately, The Antlers provided a creative outlet. We had members who would go on to distinguished law careers. They were excellent investigators, and eventually they set up the "Antlers Intelligence Bureau" to gain intel on adversaries.
Did somebody flunk a history test? Did Player A steal Player B's girlfriend? These are the sort of useful tidbits we could bring up during the early pre-game warmups when opponents could hear every word we yelled.
This was long before the internet made opposition research easy. This was long before social media allowed athletes to say or do embarrassing things that could become fodder for chants. Our guys had to dig for dirt — and dig they did.
Back then, prank calls were a thing, and the AIB managed to get many phone numbers. And of course we called Uthoff, who had to wonder what he ever did to deserve our abuse.
Antlers: "Dean, we've sent you a pizza. It's in the lobby."
Dean: "There's no lobby here."
Antlers: "Well, there's no pizza, either."
It's no wonder Uthoff moved to Australia, where he played pro basketball for 13 years and settled in as a naturalized citizen and sports executive.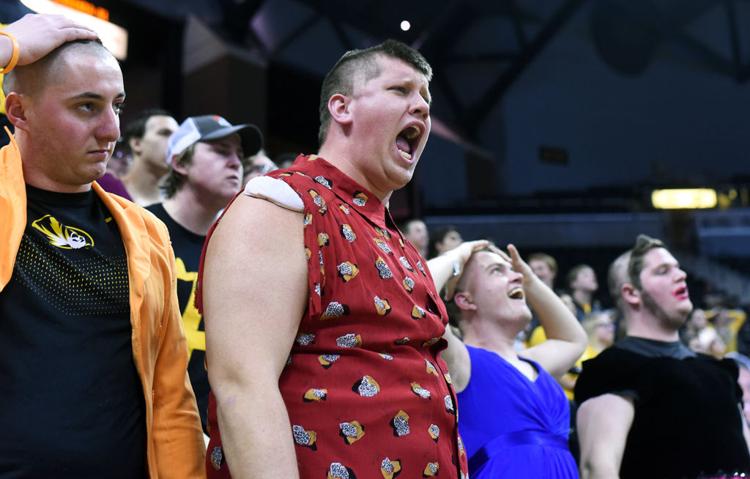 Looking back on it, there were so many things that you're not proud of. We parodied Iranian students protesting the Shah of Iran by staging our own protest at the Memorial Union demanding Kansas NOT to fire Ted Owens. We wore paper plate masks and chanted, but the protest failed. Kansas fired Owens, and the school has been pretty great at basketball ever since.
I ended up in sportswriting because an offer to cover high schools and Missouri Western in St. Joseph beat out the offer to cover City Hall in Big Spring, Texas. The whole Antler thing wasn't great for the professional resume, but I figured the group would fade away over time.
Against all odds, it didn't.
Naturally, this legacy can get awkward. Like when you're working a news conference as a reporter, and Anderson, then the ill-fated Missouri head basketball coach, comes up to reminisce about a team party at Tigers Towers after the Tigers won the Big 8 title in '76. That was a heck of a deal.
As I recall, one of the players was sitting off to the side with an empty 12-pack carton covering his head.
These things stick to you. When ESPN did a lengthy report on the epidemic of abusive fan behavior in sports, I was summoned to explain my shameful behavior on camera.
Was it a good idea to wear underwear on the outside for a K-State game? No.
Should I have thrown said underwear on the court toward the officials at game's end? No.
We were just kids, right? But at least we made a lasting mark. I give a shoutout to the early guys like The Hammer, Phlogdo of the Ozone, Ed the Armenian, Jungle George and to the legions of noisy troublemakers who followed them over the years.
And if The Antlers can keep it going for 16 years more, I've got a noisy 2-year-old grandson who is showing lots of promise.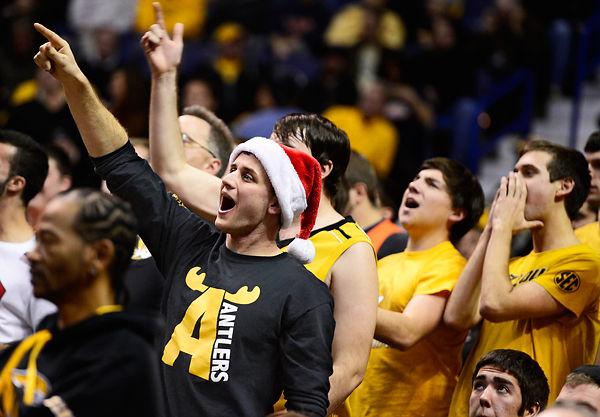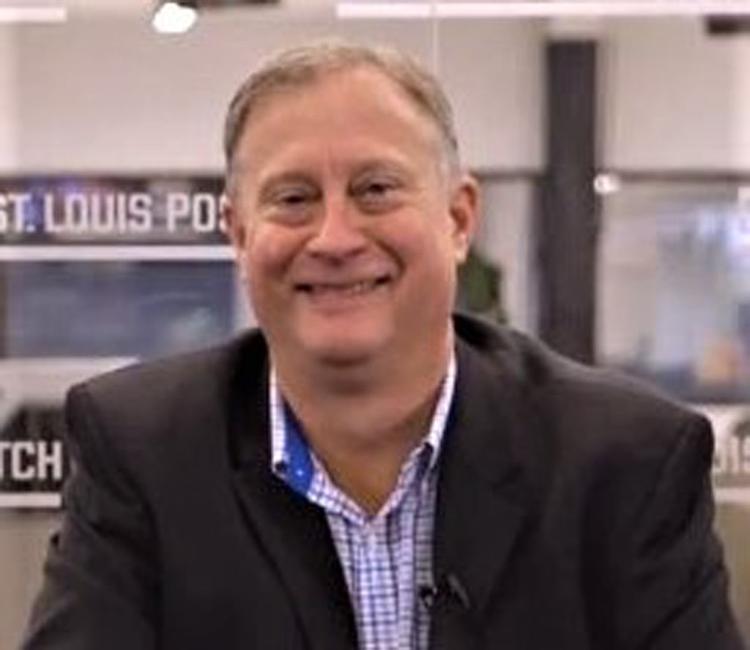 Jeff Gordon graduated from the University of Missouri School of Journalism in 1979 with a bachelor's degree and worked at the St. Joseph News-Press, Kansas City Magazine and the Baltimore News American before coming to the St. Louis Post-Dispatch, where he is now a sports columnist, in 1986. He is also president of the United Media Guild, which represents journalists at several newspapers in Missouri and Illinois, and a regional vice president of The NewsGuild-CWA.