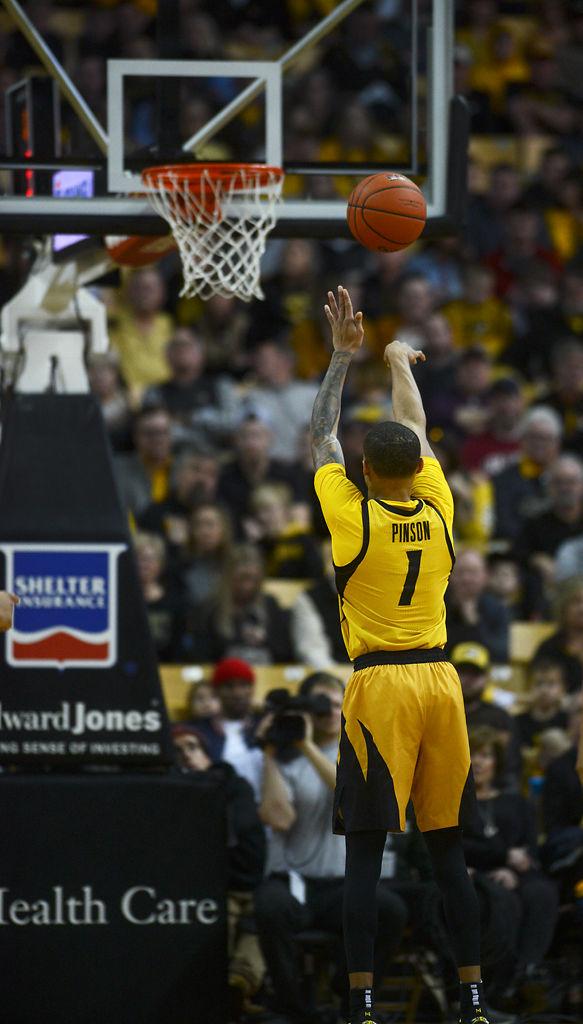 Outside of the result, Missouri men's basketball's performance against LSU was full of positive signs.
Missouri, a team with a lone road win this season, gave the No. 25 Tigers all they could handle before ultimately losing 82-78 in a game in which Missouri led for 31 minutes.
After back-to-back rough losses on the road against worse teams in South Carolina and Texas A&M, the Tigers had their best road performance of the season in Baton Rouge.
Despite good showings up and down the roster, Missouri (11-13) lost the game at the free-throw line: LSU edged Missouri by 22 points from the charity stripe.
Things don't get any easier on Saturday when the other Tigers sitting atop the Southeastern Conference come to Columbia.
No. 11 Auburn is following up last season's trip to the Final Four in impressive fashion, compiling a 22-2 record and tied for first place in the conference with LSU and Kentucky. 
While No. 25 LSU is merely a decent team at getting to the line, Auburn is elite. Bruce Pearl's team leads the SEC in free throw rate and ranks fifth nationally. In conference play, the Tigers have scored 26.2% of their points from the line, far above the national average of 18.8%.
Missouri has the 335th-ranked free throw rate defense in the country and allows opponents to score 26.3% of points from the free-throw line — only four teams allow a higher percentage.
On paper, that looks like a glaring mismatch. If Missouri wants any chance to pull an upset, it's going to have to cut down on the fouls, something it has consistently struggled with in conference play.
Not only does getting to the free-throw line give Auburn easy, efficient points, but there is also the issue of foul trouble — the last thing an already shorthanded Missouri team needs.
Martin confirmed both Mark Smith and Jeremiah Tilmon Jr. will be out against Auburn. Smith has missed the last four games with a lower back injury while Tilmon has missed 10 of the last 11 games with a stress fracture in his foot.
When asked if Tilmon suffered a setback during his 12 bench minutes against Texas A&M on Feb. 4, Martin said, "I assume so. I assume so, because he felt good in the game. That's more his call. He felt good about it (against Texas A&M). After that he said he was a little sore and we went from there."
Dru Smith's ankle that he originally sprained against West Virginia three weeks prior seemed to be bothering him on Tuesday against LSU. He sat out of Thursday's practice but Martin said he should be good to go for Saturday's game.
"Just try not to worry about (the ankle)," Dru Smith said. "If it's gonna hurt, it's gonna hurt at the end of the day. Just go out there and do whatever you can to play as normal as possible."
Assuming the black-and-gold-clad Tigers can keep Auburn from living at the line, the path to an upset win looks like this: Keep the turnovers and pace down, shoot uncharacteristically well from long range and don't allow Auburn to dominate on the offensive glass where they rank 12th nationally in offensive rebound percentage.
Martin pointed to the rebounding margin as a good litmus test for how well the team is playing. In the team's two biggest wins this season — over Arkansas and Illinois — Missouri won the rebounding battle by a combined 11 boards.
"I think that's the biggest key for us," Martin said about winning on the glass. "It's not so much making or missing shots. Of course, you want to do that but I think if we're winning the rebound battles, or in the ballpark where it's going back and forth, that's an indication of how the game will go down."
Winning the rebound battle starts with getting a body on 6-foot-11 Auburn center Austin Wiley. Wiley ranks top 10 in the nation in both offensive and defensive rebounding rates and if Missouri lets him get going on the glass, it's going to be really tough to hang with the SEC leaders.
Missouri will also hope Auburn's Isaac Okoro misses Saturday's game. The Tigers' second-leading scorer, Okoro injured his hamstring during Wednesday's 95-91 overtime win over Alabama and was ruled questionable for Saturday. 
Despite Okoro's breakout season, Auburn should be able to withstand his absence. The Tigers from Alabama will likely start five seniors and have a balanced scoring attack. When Okoro went out against Alabama, Auburn was able to pull together and win the game in overtime.
Auburn will still have its leading scorer, senior guard Samir Doughty, who averages 16 points per game to be its late-game creator.
While Auburn has been close to a loss a lot recently — the Tigers have gone to overtime in four of their last five games — Pearl's team has continued to do just enough down the stretch to pull out wins.
"Guys that are battle tested, they've been in games," Martin said about Auburn. "When you have that level of experience you win OT games because they've been there."
Missouri will get its chance against the current SEC leader at 5 p.m. Saturday at Mizzou Arena. The game will be broadcast on ESPN2.