EAST ST. LOUIS, Ill. — Eleven miles from St. Louis' Scottrade Center, inside the house tucked away from abandoned buildings and barbed wire, Darlene Tilmon settles into the corner chair in her living room.
On this day, she's hosting guests to talk about her grandson — a Missouri freshman forward ... and the face of Saturday's Braggin' Rights game between Missouri and Illinois: Jeremiah Tilmon.
She's also listening to anecdotes like this one.
Twenty years ago, April Lewis — Jeremiah Tilmon's mom who exceeds 6-feet tall — strolled the upstairs hallway of East St. Louis High School. She was on her way downstairs. Class had just ended. A voice beckoned.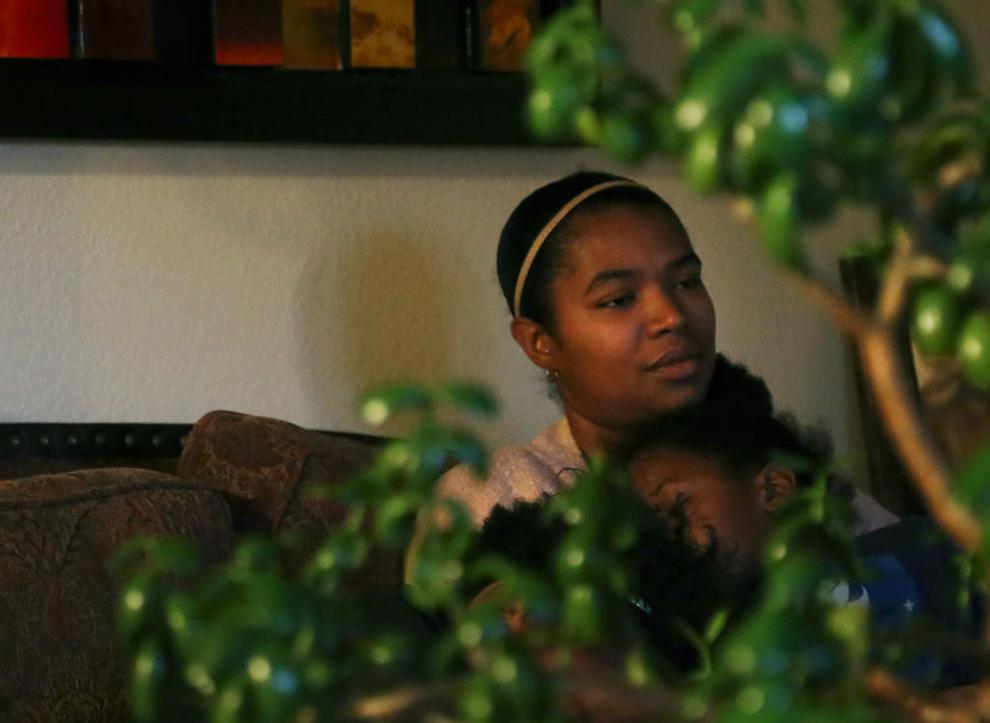 "It was my first time seeing her," Jeremiah Tilmon Sr. recalled of the moment they first met. "I had to say something."
"If we have a baby, it will be a boy, and he is going to go pro."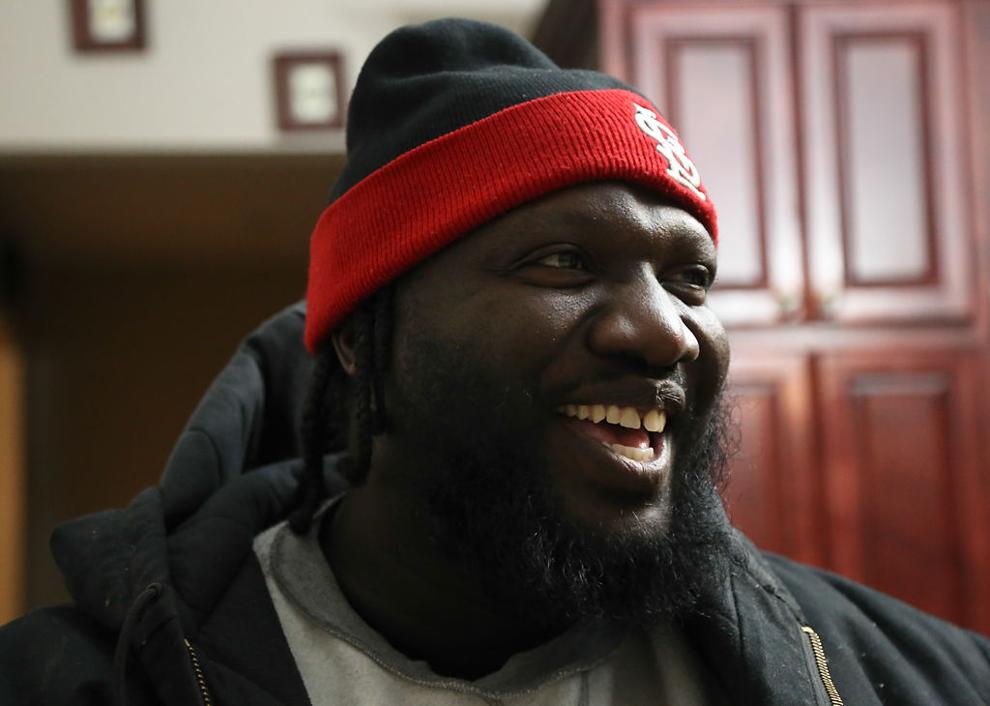 Finding his future
Tilmon, now a 6-foot-10 big man with insane footwork and a sky's-the-limit future, spotted a mentor in the seats a week ago.
His eyes bulged. His smile widened. He wanted to impress.
Corey Frazier knew he'd evoke this type of reaction when he shuffled into Mizzou Arena for Missouri's home matchup against Green Bay. A trainer in St. Louis who has coached the likes of NBA stars Bradley Beal and Jayson Tatum, Frazier has known Tilmon for seven years.
"I remember when he first walked into the gym," Frazier said. "He couldn't walk and chew gum at the same time."
At that time, Tilmon was 12. He did not want to play basketball. He wanted to wrestle. The first day of the wrestling team's tryouts, though, he was dismissed and sent to the basketball court.
In stepped Frazier. The year: 2011. A Saturday at Maplewood High School.
"You saw this kid who looked very uncomfortable being tall and kinda shy," Frazier recalled from that first workout. "You know how it is when you're that tall that young."
Well, maybe you don't know what it's like to stand 6-foot-5 at age 12. Nor do you know what it's like to grow up in one of America's most dangerous cities.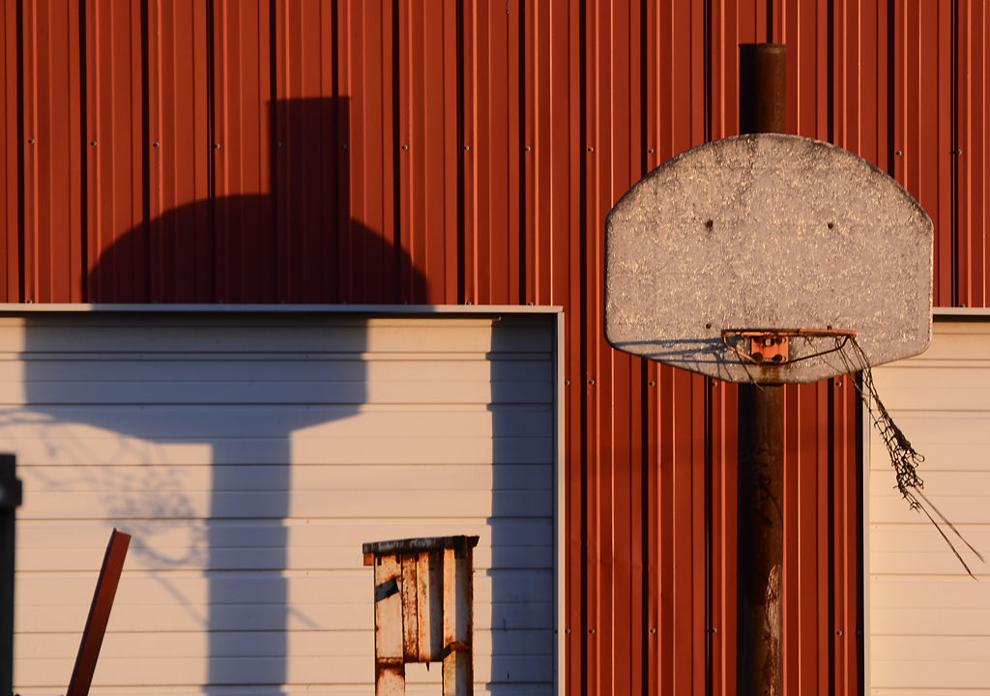 As St. Louis has long been known as the gateway city to the West, sports have had a similar impact in acting as a gateway out of the 618 area code.
Over the past five years, nearly a quarter of East St. Louis Senior High School students have failed to graduate, according to numbers provided by the Illinois Department of Education. Of those, only 3 percent are termed "college ready," a metric that takes into account ACT score.
"They're telling the truth," Tilmon Sr. said of those who speak about the city's stigma. "Believe me, there's a lot of talent that comes through here that doesn't get the exposure because the streets end up taking them up."
"I'm just glad they didn't get my son," Lewis said bluntly, "because it could've easily happened."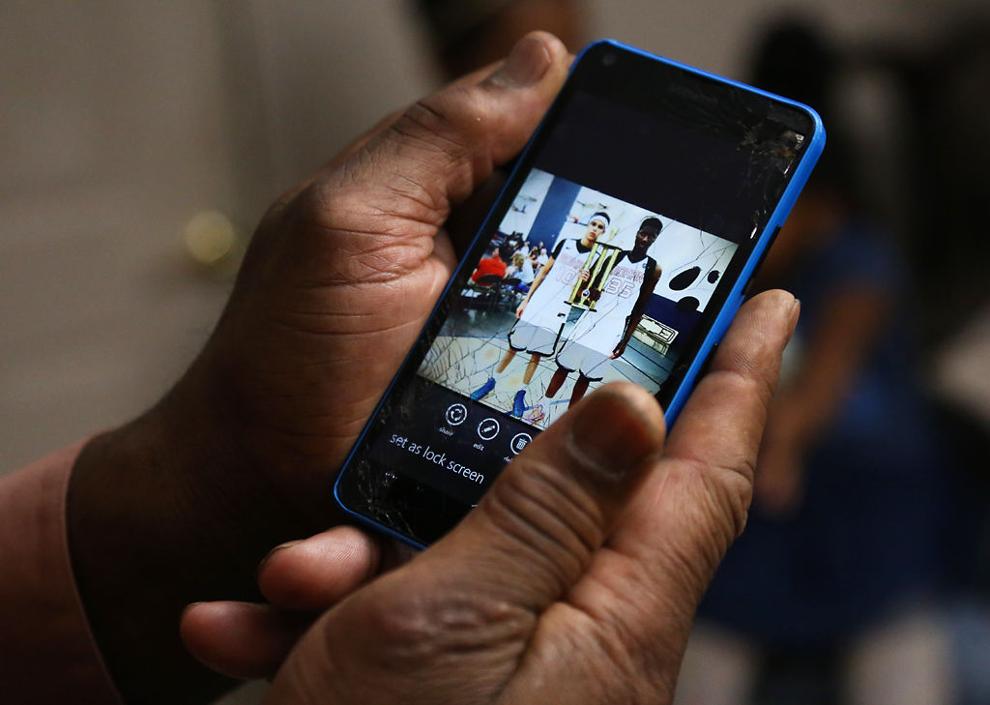 Focusing his firepower
Staccy Lampkin confirms this from a couch in the newly renovated library at the school she once attended. Lampkin, like many teachers at the school, returned home to work as a counselor because she wanted to impact kids.
Tilmon is the prime example.
"I see this kid walking up the steps, and I'm like, 'What the what?'" Lampkin said of their first meeting when Tilmon was in ninth grade.
She assumed he played basketball, and she was exactly right.
That year, after playing an AAU season for MoKan Elite with Michael Porter Jr., Tilmon's grades began to slip. He was ruled ineligible for a period, so Lampkin offered a question of perspective.
"What can you be?" she asked. "What other things can you be in life (besides an NBA player)?"
"He told me he wanted to be an actor," Lampkin said, chuckling. He was serious, she said, but still — playing in the NBA had become the dream.
A five-hour trip up Interstate 55, to LaPorte, Indiana, was a step toward achieving it.
In the fall of 2015, the district's teachers marched the streets of East St. Louis to protest a proposed pay scale. The marches turned into a strike, which forced the school's temporary closing.
That meant the basketball team would be sidelined, which meant the sophomore Tilmon could not play. The family needed an alternative.
Not only would a move to La Lumiere — a college-prep boarding school in LaPorte, Indiana — keep Tilmon from the streets, but it would also provide him a window into the rest of the world.
"He went to Hawaii. He went to New York," Lewis said. "He got to see that there was a lot of stuff out here besides the inner city."
More than that, though, under the tutelage of now-DePaul assistant Shane Heirman, Tilmon improved on the court and in the classroom.
"It was good for him," Lewis said. "When he came back, he was more mature."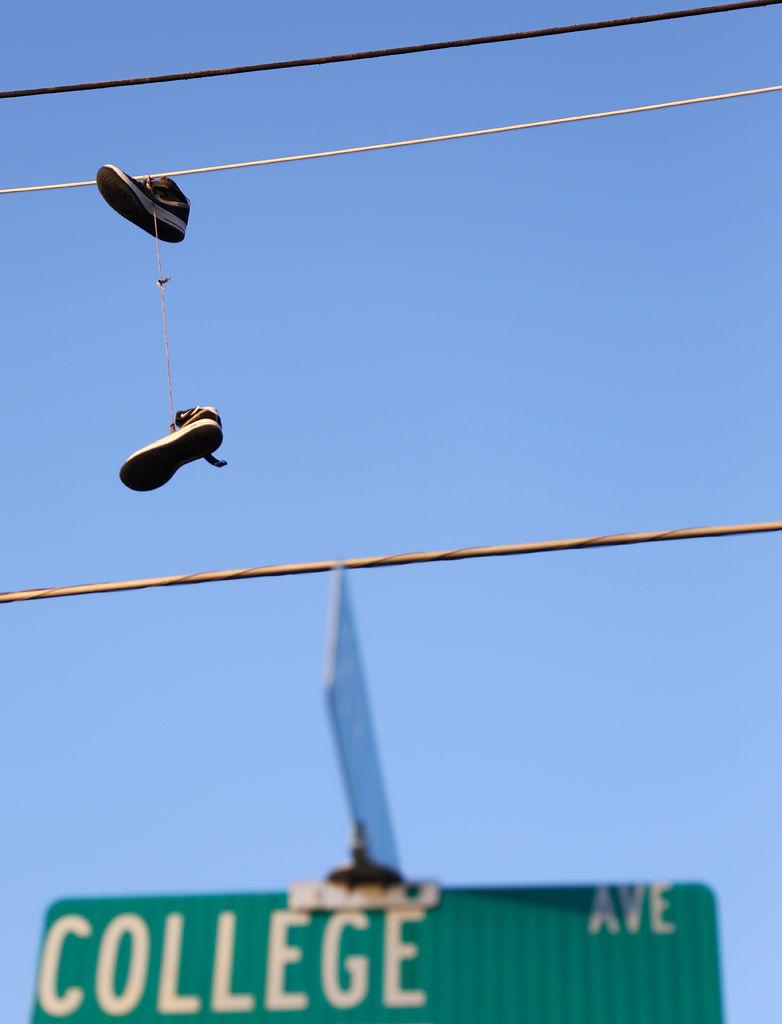 Following his feeling
With Tilmon's sisters and Lewis' daughters Ava (3) and Ya'Hyness (6) Walker in her arms, Lewis laughs in the kitchen of Darlene's home when asked about the Braggin' Rights rivalry.
In a way, she's fueled it.
"I was set on Illinois. We're just going to clear this up right now," Lewis said. "Jeremiah decided to go to Illinois because that's where I wanted him to go. He fought me tooth and nail, but he didn't want to disappoint me."
Former Illinois coach John Groce began recruiting Tilmon in his early high school years. So, too, did assistant coach Jamall Walker. The proximity. The importance placed on her son. The attention spoke to Lewis, who envisioned her son in the blue-and-orange Illinois jersey.
Even defending champion North Carolina entered the picture.
"I love Roy Williams," Lewis said. "He came and sat and talked to me. He's just such a nice man. He's super short, but I liked him."
In the end, Tilmon stayed true to his roots. On Nov. 17, 2016, in the aforementioned library with school pennants on the walls, he inked his letter of intent.
"This is a dream come true," Tilmon Jr. said then. "Illinois has been with me from the beginning — since before I even started high school."
The recruitment of a premier player can flip in a second. When Groce was fired in March, that's exactly what happened.
"I had to let Illinois go," Lewis said. "I had to divorce Illinois and let my son do what was best for him. That's just the truth."
After re-opening his recruitment, Tilmon's phone buzzed. The nation's top recruit — Michael Porter Jr. — was on the other line, and he wanted to talk about the school in Columbia.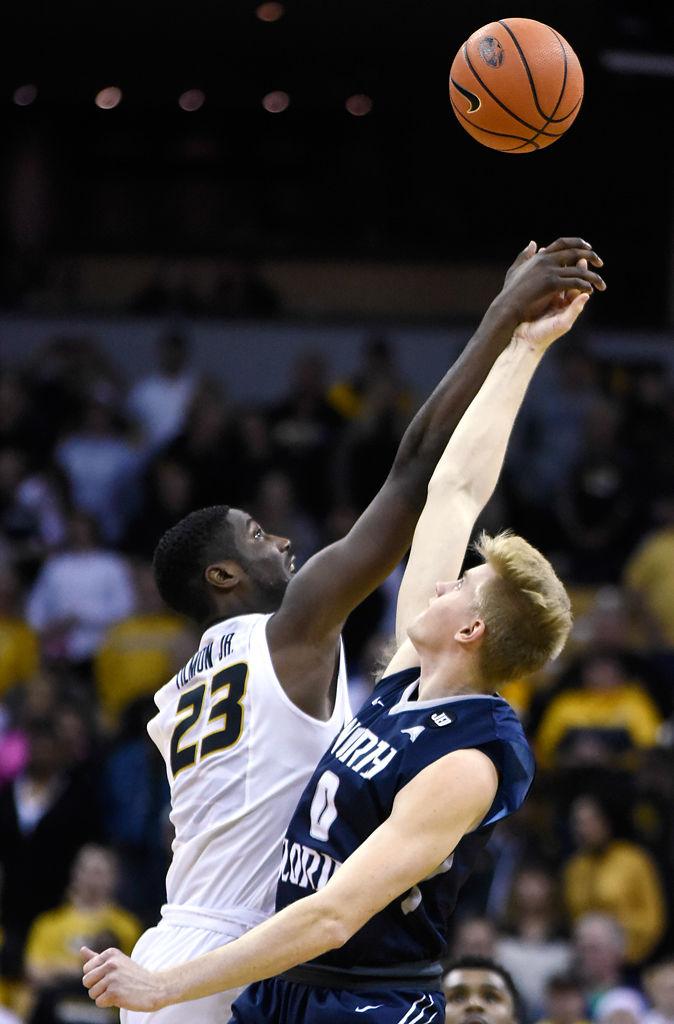 At the time, Lewis had never heard of Cuonzo Martin, but upon his hiring, she did her research. Ultimately, she thought it was the perfect fit. So did Jeremiah.
When Tilmon's signing was made official May 15, Fighting Illini fans did not take kindly to the news.
"Illinois hates you," wrote a fan in the comments of a Tilmon Instagram.
"What a snake," another wrote.
One Illinois fan preferred a different approach: "We're going to make you look stupid for that one."
Tilmon Sr. tugged on his St. Louis Cardinals beanie as these words were relayed. He wasn't shocked, but he was energized thinking about the game that will tip at the Scottrade Center — just a mere 11 miles from the living room from which he sat.
"We've got to blow them out the water," he said. "We've got to let 'em know.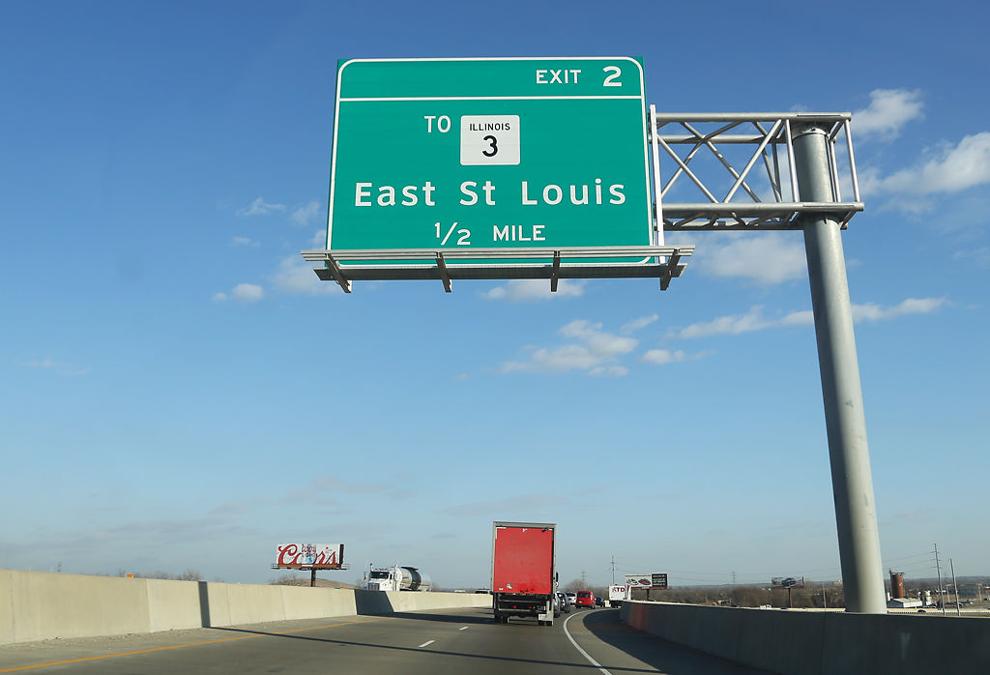 Fueling his family
Beyond the double doors at the gym's entry, a trophy case is filled with relics from the now-defunct Lincoln High School. As she walks a reporter around East St. Louis Senior High, Valencia Martin points to a picture within.
Her brother is in it. His name is Cuonzo. At the time, he was a state champion.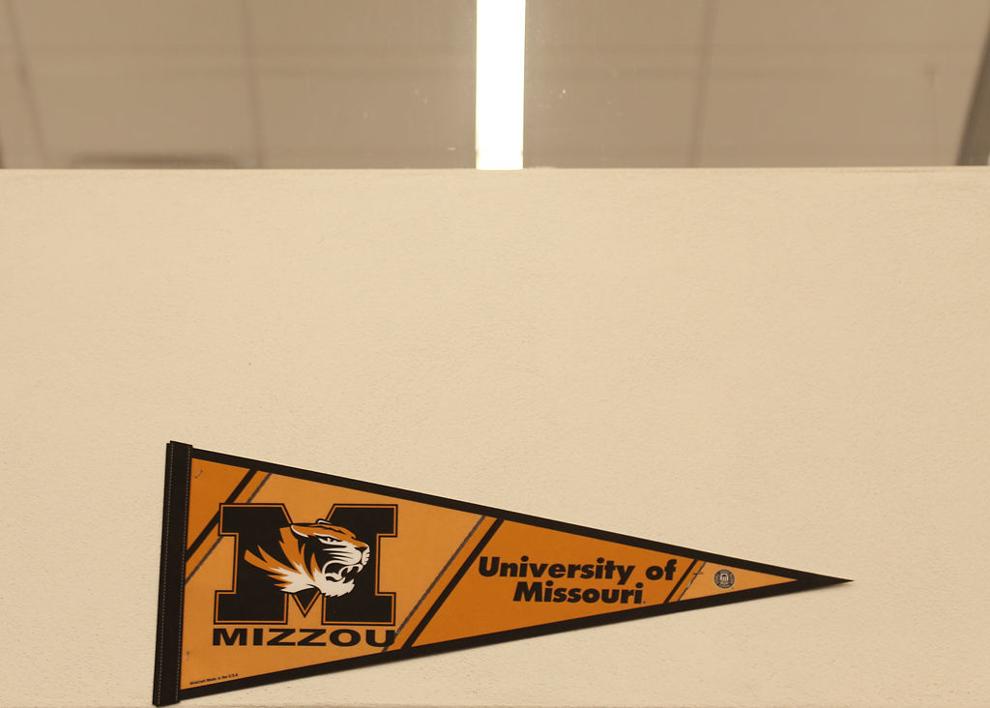 Now Missouri's first-year coach, Cuonzo Martin grew up in East St. Louis. He played at Lincoln and achieved his goal of playing in the NBA. The first step to doing so came in college at Purdue, so he could relate to Tilmon back on Oct. 22.
That day, in Kansas City against Kansas, the freshman wearing the No. 23 jersey — who is averaging 9.8 points per game and 5.1 rebounds per game — introduced himself to the Missouri fan base with a two-hand putback jam.
His grandmother, Darlene, was watching from home.
"The announcer said, 'Mr. Tilmon is on the scene,'" she recalled. "I know it verbatim. That just ... awww. That just melted my heart. That just did something to me."
The entire family — as well as Lampkin, Frazier and others — takes pride in Tilmon's progression. He's grown as a player and a man at the school worlds apart from the place he still calls home.
"Whoever the best big guy in the NBA is, he's got a chance to be that if he continues to work," Martin said.
Seventeen years ago, Darius Miles walked up the stairs and onto the stage to greet former NBA commissioner David Stern. The first East St. Louis product to be picked since Martin in 1995, Miles was selected third.
Nine years in the league followed. No East St. Louis product has made it since.
For the Tilmon family, what would it mean for Jeremiah to be the next?
"Everything," Lewis said. "It would mean that we succeeded as parents."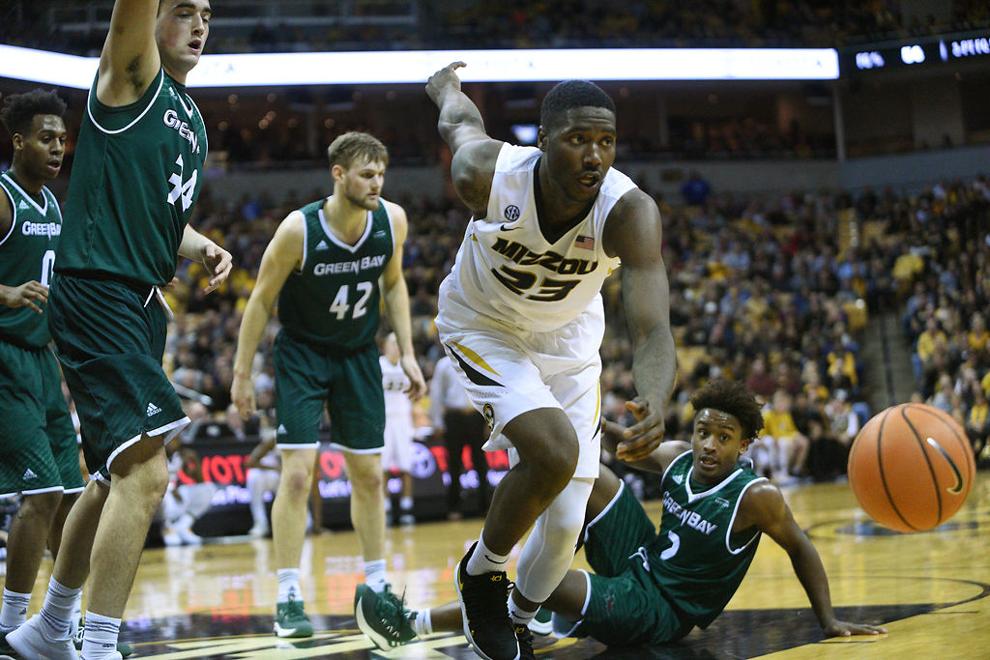 Supervising editor is Pete Bland.