EDITOR'S NOTE: Some of the best sports journalists in the nation started their careers on the pages of the Columbia Missourian. To recognize and celebrate that legacy, we asked a number of notable alums to contribute an account of their favorite sports memory from their time at the Missourian. 'First Pitches' is an occasional series written by the sportswriting progeny of the Missouri School of Journalism. This installment is from Nick Forrester, Class of 2011, now a producer at the National Hockey League.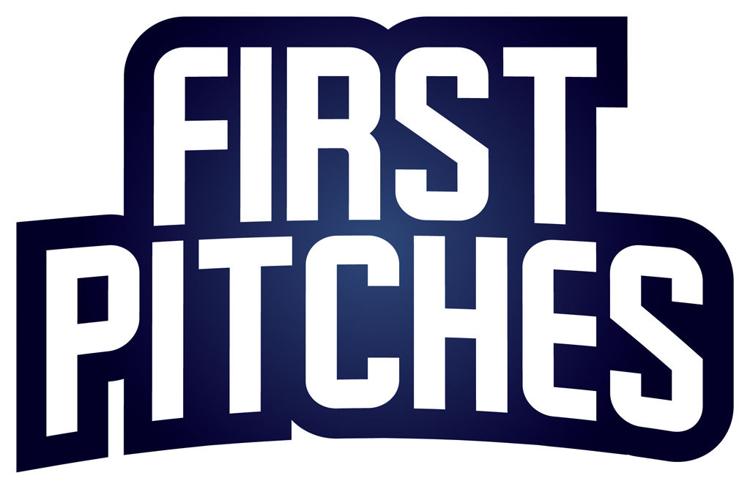 How do you know you're covering a future superstar athlete?
The answer, simply, is that you don't.
My first assignment at the Columbia Missourian was covering high school wrestling, which isn't necessarily the most sought-after beat at the Missourian. But then I met a 14-year-old freshman at Hickman by the name of J'Den Cox. I knew he was something special, but I had no idea he would eventually become one of the greatest athletes Missouri has ever seen.
Many people now know Cox for his fun-loving attitude and his long list of accomplishments on the wrestling mat — three individual NCAA national championships while at Missouri, a Rio 2016 Olympic bronze medal and 2018 and 2019 world championships.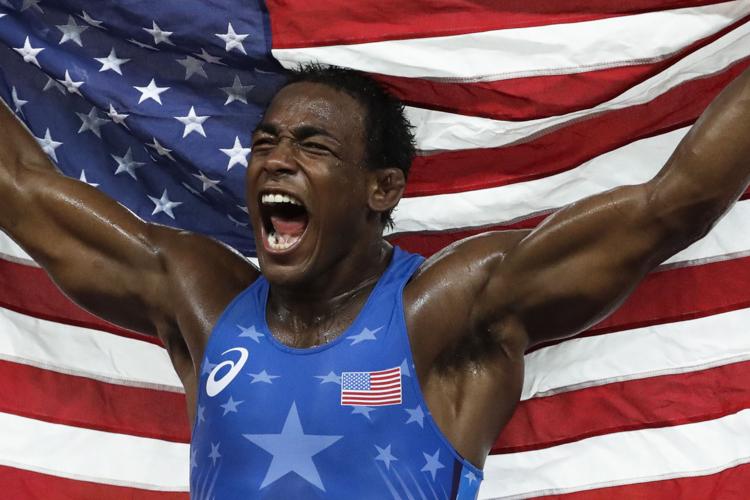 But rewind back to January 2010 when Cox was a shy high school kid with zero accomplishments to his name.
I had a wrestling background myself, so I knew Cox was talented, and he lived up to that by winning a state championship that season. But there are lots of talented high school wrestlers across the country, and I would be lying if I said I predicted he would accomplish everything he has. In fact, I remember telling my friends and family at the time that Cox "had the potential" to make a Division 1 lineup one day.
I would like to take this opportunity to formally apologize to Cox for saying that. I clearly did not give him enough respect.
But at the time, he was a relatively reserved, typical high school freshman, and I was having a hard time getting anything other than "Cox wins another match" stories out of his season over and over again. That's when former Missourian sports editor Greg Bowers taught me the most important lesson in sports journalism: The best stories don't come from the press box.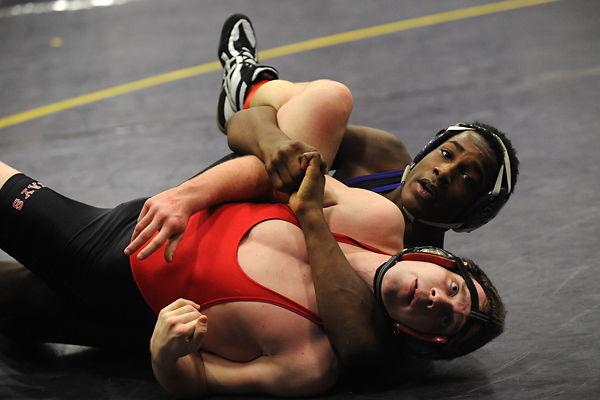 At the next match, I introduced myself to Cox's family — his parents, Cathy and Mike Cox, and J'Den's grandmother, Jennifer Arnold. As Arnold crocheted scarves for all of the Hickman wrestlers during the tournaments, she would tell me about all of the wresters and what made each of them so special. It was a reporter's dream. We began to build a rapport with one another, and one day she told me that J'Den's brother, Drae, had returned home for the weekend from wrestling for Lindenwood University to watch his brother compete. I knew I had to get Drae's thoughts on his talented younger brother. (Here's that story.)
I also came to know Cox's parents, and they told me stories about his youth wrestling days. His mom even told me shortly before the state tournament that her son was planning to bleach his hair. (And here's that story.) As I sat with them at every meet and tournament, I began to feel like a part of their family myself.
As the season progressed, that rapport grew, and I became a better reporter who learned how to ask better questions and tell better stories. And Cox became a much better interviewee — a skill he probably didn't realize how much he would need as the years went on.
Fast-forward six years. Cox had become a four-time high school state champion and won two NCAA championships during his freshman and junior seasons at Mizzou. Meanwhile, life had taken me to New York City to work at Sports Illustrated.
Cox had just qualified for the Rio Olympics team and was set to compete in an annual event in New York City called "Beat the Streets," in which Team USA wrestlers face other elite wrestlers from around the world in the middle of Times Square. I knew of Cox's run to make the Olympic team, and with our history, I pitched a story to my editor about how he was just beginning to take the wrestling world by storm. I quickly got the green light for the SI story.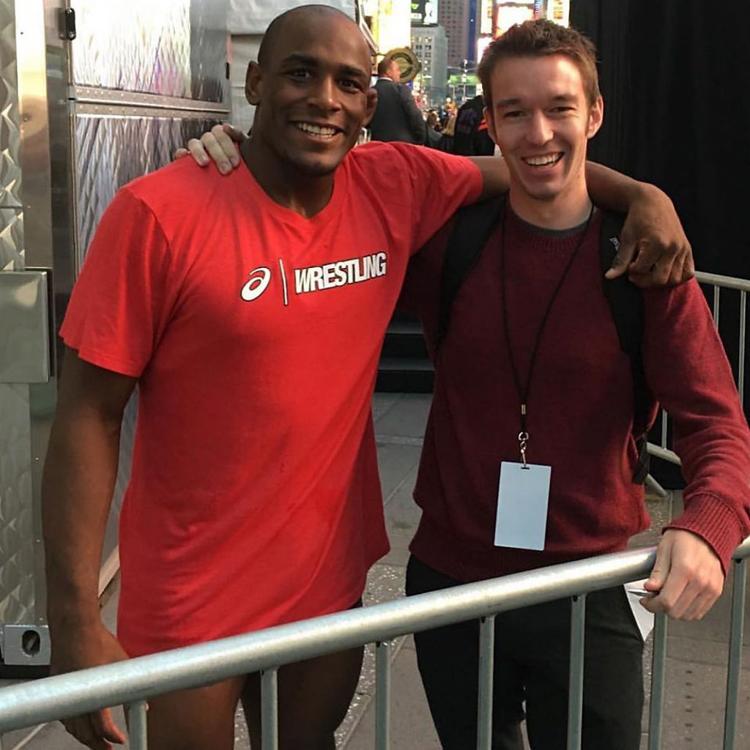 The meeting was more like a family reunion than any other interview I've conducted in my journalism career. We embraced and spent time talking about his grandma and his parents, and he congratulated me on my recent engagement. We joked about how we had gone from the Missourian and Hickman High School to Sports Illustrated and Team USA. Finally, after about 30 minutes, I had to put my "reporter hat" on and actually conduct the interview.
As it ended, I joked with him that since I was the first reporter to cover him, he owes a good part of his success to me. He just laughed.
OK, J'Den, I'll settle for one percent of the credit.
Nick Forrester graduated with his bachelor's in journalism from Missouri in 2011. He then worked as a sports editor at a small newspaper just outside of Austin, Texas, for two years before moving to New York City, where he covered high school sports for The New York Daily News and numerous sports during a year at Sports Illustrated. He now works at the National Hockey League as a producer for the league's international sites.