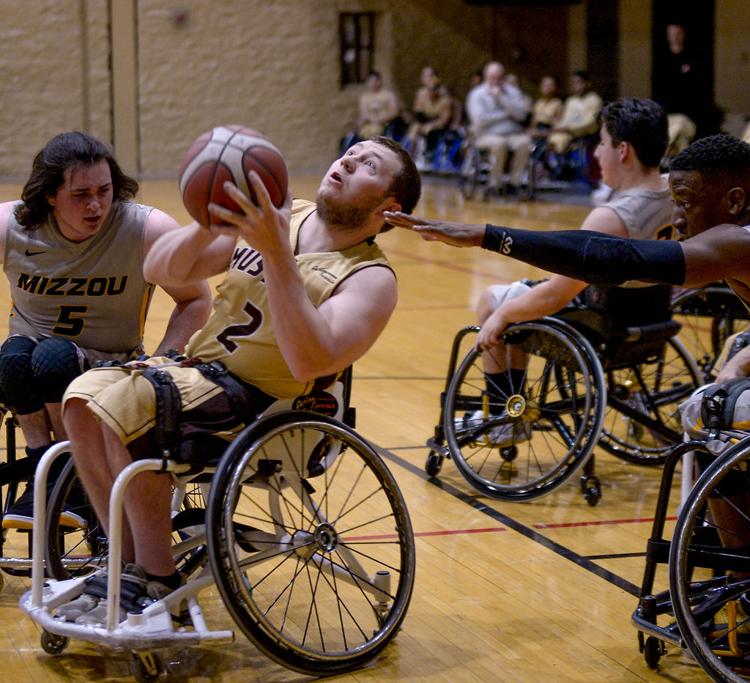 Missouri sophomore Colin Higgins had the ball on a breakaway. He tore down the court and swerved around his defender, Arizona's Michael Seo, faking to his left then speeding around right for an easy layup.
Higgins then rolled back up the court to play defense.
It was a play that highlighted the sophomore's dribbling skills, and he finished with 43 points across two games for the Missouri wheelchair basketball team Saturday morning at MizzouRec. But he really shined in that first game, a 71-47 victory against the Wildcats.
"We played probably our best game of the year," Higgins said. "Arizona is a veteran, big, good-shooting team and we played really well against them."
Against the Wildcats, Higgins often found himself in similar situations when he could use his technical ability to weave his chair through defenders, and he finished with 28 points in that game.
But he wasn't always as skilled as he is now.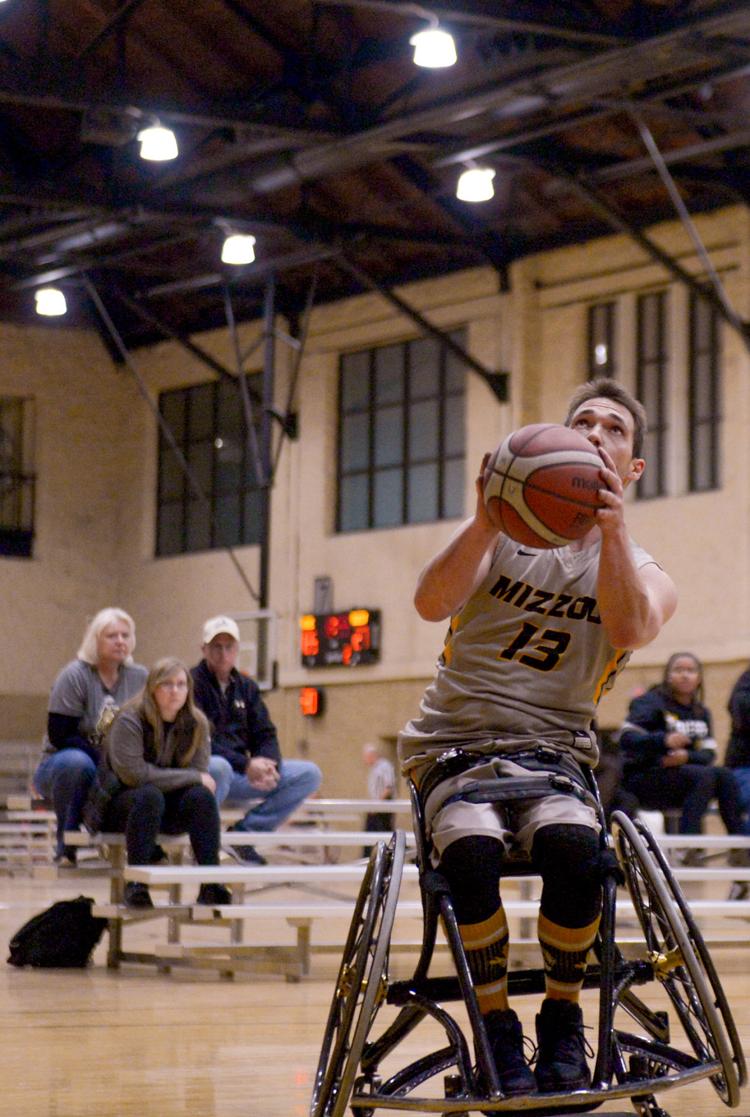 "When I was starting out (playing wheelchair basketball), it was like, how do I dribble and move the chair at the same time?" Higgins said. "When you play stand-up, you're just walking and your hands are free for the ball."
Higgins is from Rothesay, New Brunswick, so he grew up playing hockey. That is, until he injured his left knee and ankle in 2012, tearing his anterior cruciate ligament, posterior cruciate ligament, lateral collateral ligament, meniscus, and severing his peroneal nerve, a part of the sciatic nerve that facilitates movement to the lower leg, foot and toes. The injury gave him a foot drop, which is a general term for difficulty lifting the front part of the foot.
His mom is a nurse who works with an occupational therapist who has connections in wheelchair basketball, and that's how Higgins was introduced to the sport in the spring of 2014.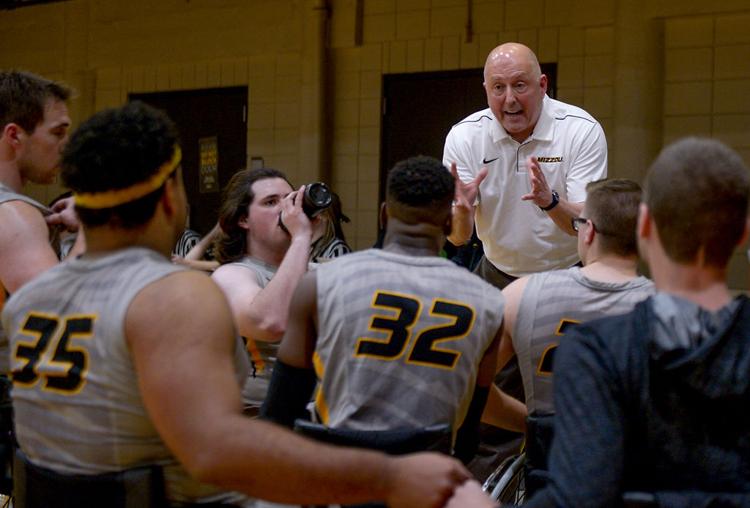 "At first I was pretty reluctant, but eventually I gave in," Higgins said. "Then I was like, 'Oh this is pretty cool, actually.'"
Since then, he's been on an upward trajectory, making his debut for the Canadian national team in 2017, and then joining the club team at Missouri in 2018.
"He's a very key member of our team." Coach Ron Lykins said. "He's able to handle the ball. He can play inside. He can play outside. He can do everything and he does it at a really high level."
Higgins says his dribbling skills have come over time as he got used to his chair and learned how to maneuver it in exactly the ways he wants.
"Eventually, you spend enough time in the chair that it becomes part of you," Higgins said. "I always think back to hockey. It's kind of just like my skates."
He also has the advantage of being higher on the ability spectrum than some of his teammates and competitors. Wheelchair basketball players are classified based on their physical function on a scale from 1.0 (the lowest function) to 4.5 (the highest). A team can never play five players on the court with a total classification higher than 14.
Higgins is classified as a 4.5, and he says that his physical ability allows him to do things that help him move around the court — for example, throwing his hips to juke someone out — that might not be possible for other players.
But even though he and his teammates dominated Arizona on Saturday morning, they weren't able to do the same in the second game of the doubleheader, a 65-56 loss against a Southwest Minnesota State team that the Tigers had defeated in three prior meetings this season.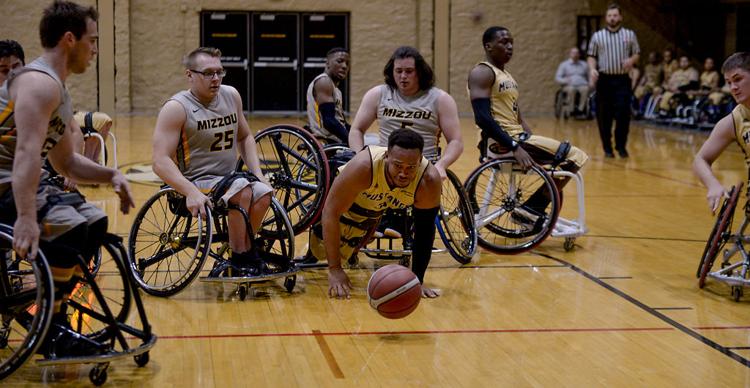 Missouri is now 11-6 heading into a month-long break from games during winter break before play resumes with the Intercollegiate Tournament on Jan. 17.
"We laid an egg to finish the semester, so that will be tough to swallow for the Christmas break," Higgins said. "But at the same time it's good motivation."