COLUMBIA — The Missouri women's basketball team dealt with more than nursing physical aches and pains over the holiday break. Former Missouri guard Juanita Robinson was shot four times on Dec. 24 while in her hometown of Chicago.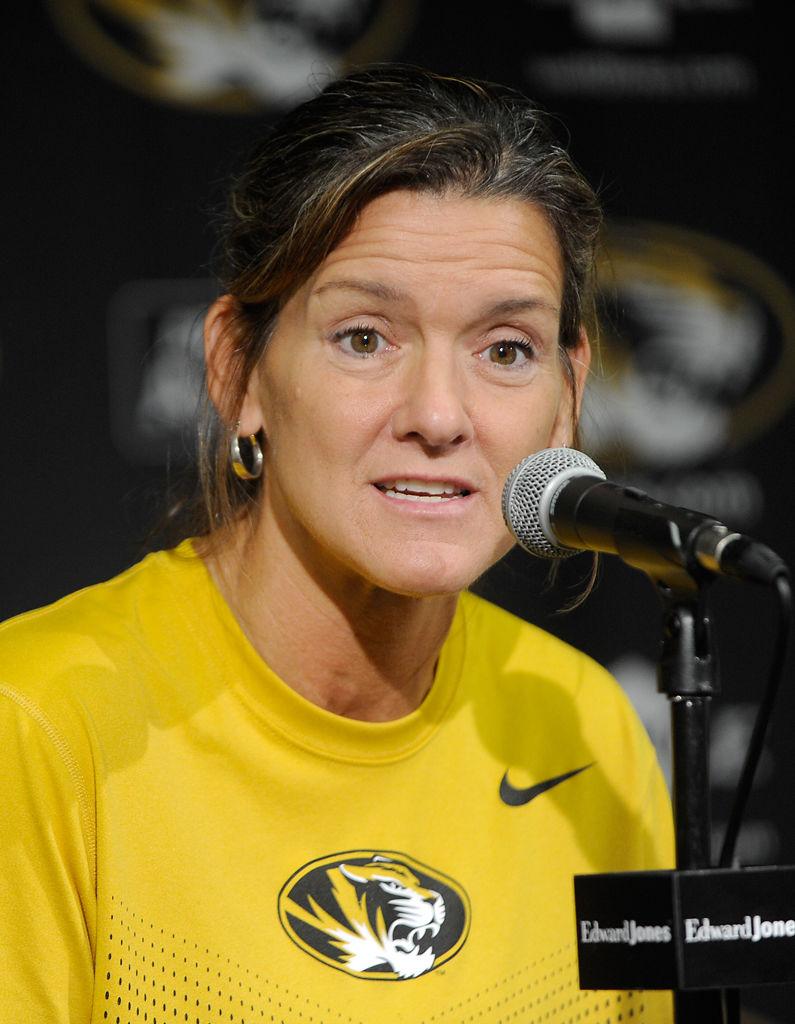 Robinson graduated from Missouri in May, 2016 with a degree in psychology after playing two seasons for the team. According to her GoFundMe page, Robinson was outside her grandmother's house when the shooting occurred. Robinson is recovering, and her condition is stable. The GoFundMe page is to help cover hospital bills that will not be covered by insurance.
"Stunned, absolutely stunned," head coach Robin Pingeton said about hearing the news over break. "You never expect to get that kind of phone call."
Pingeton believes the shooting was a matter of Robinson being in the wrong place at the wrong time. There were multiple shootings on that same block earlier in the day, Pingeton said.
"Everybody loves Juanita," she said. "We all respect her background and where she came from. She had a really tough journey growing up in a tougher part of Chicago."
According to the GoFundMe page, Robinson has been in Georgia recently playing semi-pro ball and trying to get a chance to play overseas. She wishes to make a full recovery and play basketball again.
Pingeton said the team came together to support Robinson and is ready to move forward now that the players know she will be OK.
"I think as soon as we found out that she was in stable condition and they felt she was going to be able to pull through, I think there was definitely that sense of relief," Pingeton said.
Robinson's gunshot trauma is the latest in a string of issues the team has dealt with so far this season. Senior forward Jordan Frericks and junior forward Bri Porter both suffered season-ending ACL injuries in preseason.
Bri Porter's younger sister, sophomore forward Cierra Porter, has been dealing with her own knee pain this year, while sophomore guard Sophie Cunningham has been dealing with a bulged disc in her back.
Pingeton believes the holiday break was good for her team to deal with these physical setbacks.
"This is life, and this is what you've got to deal with," she said.
Cunningham said her back is feeling good and the break provided some time to recover.
"I'm in a good spot," Cunningham said. "That (rehab) is pretty much all I did, every day."
Missouri (10-4) opens Southeastern Conference play on Sunday when it hosts Georgia (8-5). Pingeton believes Georgia is the best defensive team Missouri has played so far this season.
She said the team didn't get as much time to practice during non-conference play because of the high number of games, but she expects that to change during SEC play. This will benefit the team, since Pingeton believes the competition of SEC basketball mirrors that of SEC football.
"Welcome to the SEC," Pingeton said. "It's going to be a battle for the next couple of months."
Players on the team echoed Pingeton's sentiment about their upcoming SEC opponents.
"We know we've got a real scrappy Georgia team coming in, but we're ready to go," senior guard Lindsey Cunningham said.
Missouri tips off at noon Sunday against Georgia at home. The game will be televised on the SEC Network.
Supervising editor is Jonathan McKay.