For those who knew Scott Bess, who died June 4, they will remember him as much more than a tremendous golfer. He was a phenomenal story-teller, a willing mentor, a golf equipment expert and extremely smart. 
"He wasn't very good at picking up his shoes and putting them away," said his wife, Mary Bess, with a laugh.
Scott Jerome Bess was born on June 23, 1950, in Columbia. He attended Hickman High School where he won three state golf titles from 1967-69. The high school had a rule that prohibited freshmen from playing, which prevented Bess from competing in 1966.
In 1969, Bess won the Missouri Amateur, interrupting Tom Watson's streak of four titles in five years. Watson won the two before and the two after Bess's 1969 championship.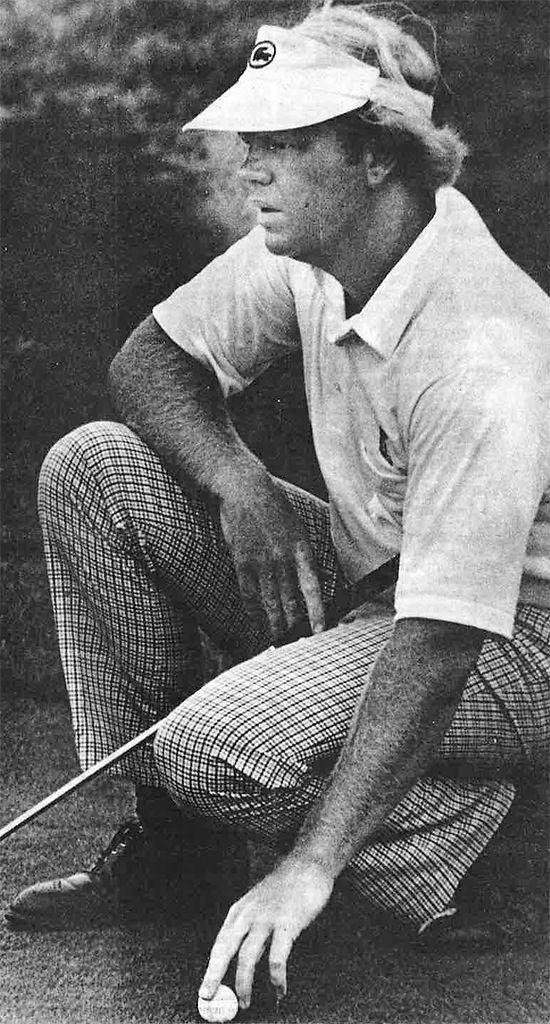 Charlie Digges Jr., Bess's lifelong best friend and former Mizzou golfer, told the Missourian how much  that win meant to Bess. 
"It was a remarkable feat because Tom had won four state amateurs in a row. Nobody could beat him in the state and Scott ended up beating him on a very difficult course," Diggs recalled.
"That win gave Scott the confidence that he could go play on the tour," he added. "That gave him confidence in his game because he knew he could do it. That was probably the most significant and meaningful win in his career." 
After high school, Bess continued his golf career at the University of Missouri. At Mizzou, he was a two-time All-Conference player, led the team to second place in the Big Eight Championship, and played twice in the NCAA Tournament. 
After college, his pro career included playing in 12 Majors and helping  the United States win the PGA Cup (a competition for club professionals featuring a team from the U.S. against a team from Great Britain and Ireland) in both 1986 and 1988.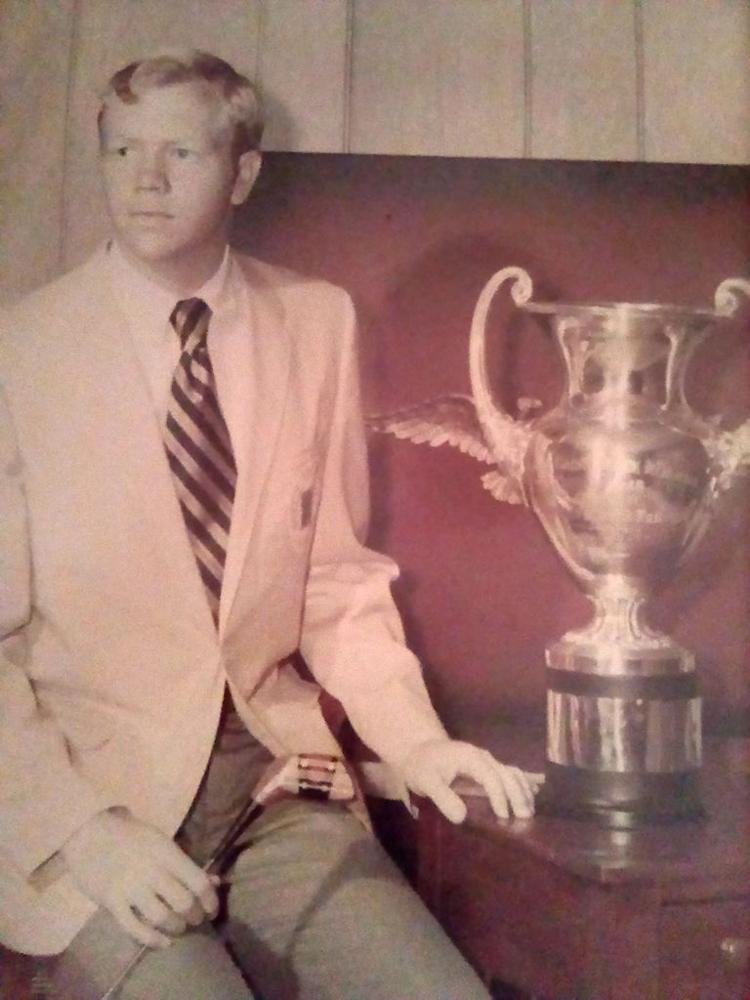 Bess also won Senior Gateway PGA Player of the Year award five times and is the only Gateway PGA member to win the Section Championship and Senior Section Championship in the same season (2004). The section includes central and eastern Missouri and southern Illinois, according to the group's website.
"I don't know if I've ever known anybody that liked to play golf more than Scott did," said Richard Poe, former Mizzou golf coach and Missouri Golf Hall of Fame inductee. "Nothing made him happier than going to the golf course to play. He really was an excellent player. The quality of his game was terrific."
Bess was inducted into the Missouri Golf Hall of Fame unanimously in 2015.
Something that stands  out to people about Bess is  how selfless he was. 
"Even with his skill and expertise, he still gave lessons to people that were just beginning," said Dan Frost, an instructor at the L.A. Nickell golf course. "He's done grips for Jack Nicklaus. He spent time with literally Hall of Famers and he's still giving lessons at our course once a week."
"It's rare in the golf business that someone makes it to that pinnacle but still works with beginners," Frost said. "One of a kind, that's for sure." 
Poe added: "I liked the fact that he was willing to play golf with his students, which was unusual. A lot of the teaching pros today don't go play with their students."
"Part of it was that it was good for (the students), but I think he enjoyed playing, too," Poe said. "He was very generous with his time."
Despite graduating from MU in 1972, Bess continued to return and help out the Tigers'  golf team, according to current head coach Mark Leroux.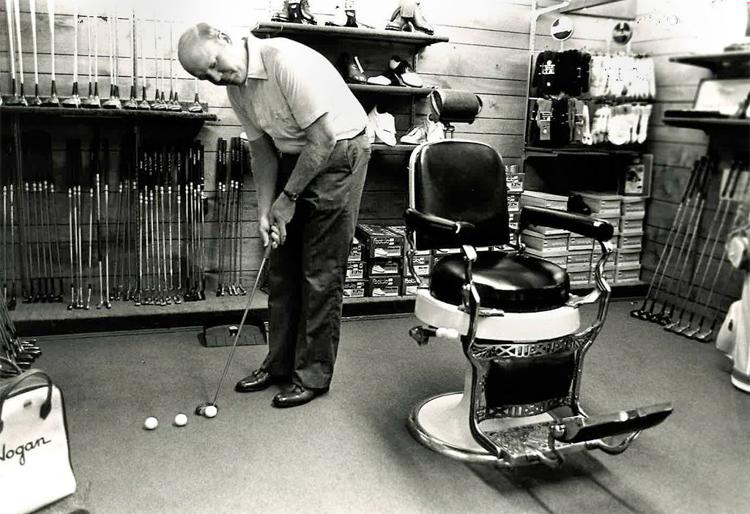 "To me, [Bess] was a mentor," Leroux said. "He was an expert in club repairs. For the golf team, whenever I had an issue with players' clubs and I couldn't figure it out, I'd go to Scott. Scott was always willing to help." 
In fact, Bess was well-known for his golf equipment knowledge and ability.
Back in 2008, two-time Masters champion Ben Crenshaw spoke to the Missourian about Bess's knack with  equipment.
"Scott has a great eye, a wonderful eye for equipment. He experimented with me on my equipment for several years," said Crenshaw. 
Frost said he "learned a lot about golf just talking to him. [Scott] would show me a way I could get things done cheaply and easily."
"Something simple like checking your lie. I'd ask about getting a lie board and he's like, 'No, no, you don't need to go buy a lie board. I'll show you how to do it the way we did it back in the '70's,'" Frost recalled.
"He always had a way. It was an old school way, but it worked," said Frost.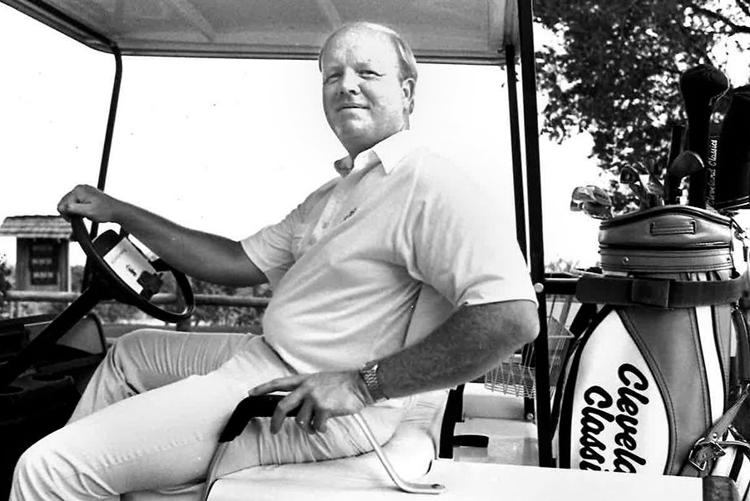 Most of all, those who knew Bess remember the kind of person he was. 
"Scott was a good man. He had a big heart, cared about people, and cared about the game of golf," said Scott Hovis, executive director of the Missouri Golf Association. "The golfing community, not only in Columbia but the state of Missouri, lost a great pioneer for the game of golf." 
"Scott was the kind of pro that all golf pros should strive to be, and he will greatly be missed by many in the industry," said Frost.
His longtime friend Digges said, "I admired him and I thoroughly enjoyed any time I spent with him. He was genuinely a good person. He cared about everybody, and he was very giving." 
Those sentiments are shared by many who knew him.
"Scott was a great guy. He was a funny person to be around, always had a smart comment, and always could make you laugh," Frost recalled. "I can't say enough good things about him."
His wife Mary said, "He was probably one of the most original people I've ever met. I've never known anybody that was such a great combination of intelligence, humor, compassion, and sentimentality."
"It seems to me like he represented everything about life that should be valuable," she said.