With the sports world on pause during a pandemic, the Missourian asked a number of coaches in Columbia to share memories from the most meaningful game (or match, or race, or event) they have ever been a part of. Some chose formative coaching moments. Others preferred a highlight from their playing career. But each memory left a powerful imprint on the coaches, informing how they lead today. In this series, titled 'The Moments That Shaped Them,' the Missourian tells their stories.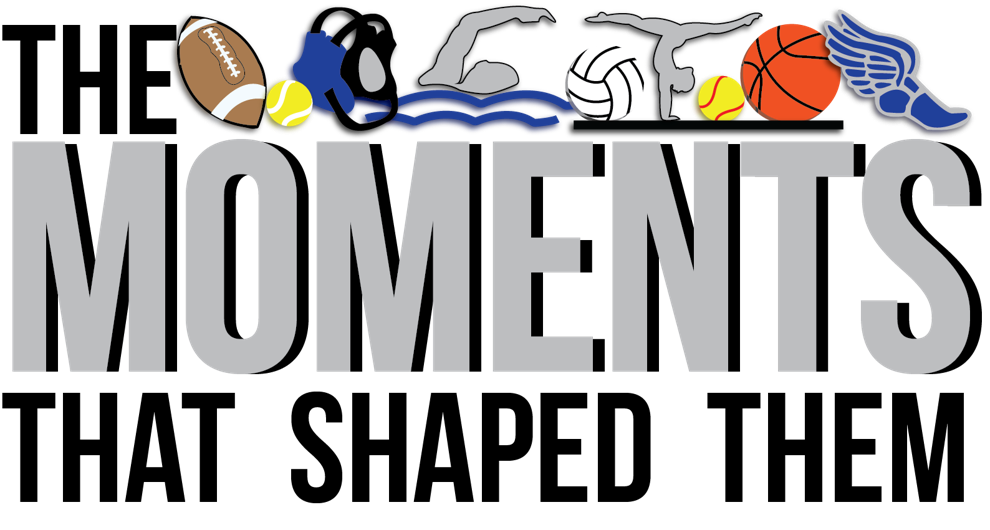 Coach: Bob Burchard
Title: Former head coach, Columbia College men's basketball
Moment: March 7, 1990 — Columbia vs. Drury
If it were 2019, Bob Burchard would know what to say. It would be a situation he had faced countless times in an illustrious 31-year career. He might choose to handle the delicate balance between hope and hopelessness with a little more flair, or maybe a little less, but whatever the coach would say in that halftime locker room, you can bet it would be a product of his experience.
Burchard retired after the 2018-19 season, leaving Columbia College as one of the winningest college basketball coaches of all time: 788-269 with 22 NAIA Tournament appearances. Before his arrival in 1988, the Cougars had never had a winning season in program history. But there was a time when Burchard didn't know what to say, a time when he still had to learn that less is more.
Thirty years later, he believes no video evidence exists of this particular lesson, now his fondest memory. But even after more than 1,000 games, the one on March 7, 1990, lives on in legend. After all, it was the genesis of a Columbia coaching legend.
The game was going just as expected: The Cougars trailed Drury by 12 at halftime. Burchard surveyed a silent locker room and pondered what to say. His players' heads were hanging. Burchard was stressed, too. His mind was blank, and he had a sense that this was the biggest test of his young career.
He looked to his star player, Marvin Malone. A boombox sat nearby. Burchard made up his mind.
Burchard and Malone are the key characters in the origin story of the Columbia College basketball dynasty. Malone was a five-year military man who played on the U.S. Air Force's all-Europe team. When he returned to the U.S. at 25, he played a year at North Georgia College then moved to Columbia with his girlfriend, an MU student. Malone sent letters to colleges across the state to inquire if they needed a point guard. He visited Central Methodist, but the coach declined to offer a scholarship. Malone drove back to Columbia, disappointed, and stopped at an old Zips burger joint. An employee was wearing Columbia College sweats.
"Hey man, do they have a basketball team?" Malone asked.
"Oh, yeah, they aren't any good," the worker said. "They just got a new coach."
He pointed Malone up the street toward campus. Malone grabbed his burger and went to find Burchard in his office. As the saying goes: Shoot your shot. The athlete marched into the coach's office and said he wanted to play basketball. Malone describes Burchard's reaction: "He looks at me like, 'So does every other 5-foot-10 guy.'" But the coach was short on players, so he backgrounded Malone and invited him to the gym that night to see what he had. Malone was impressive.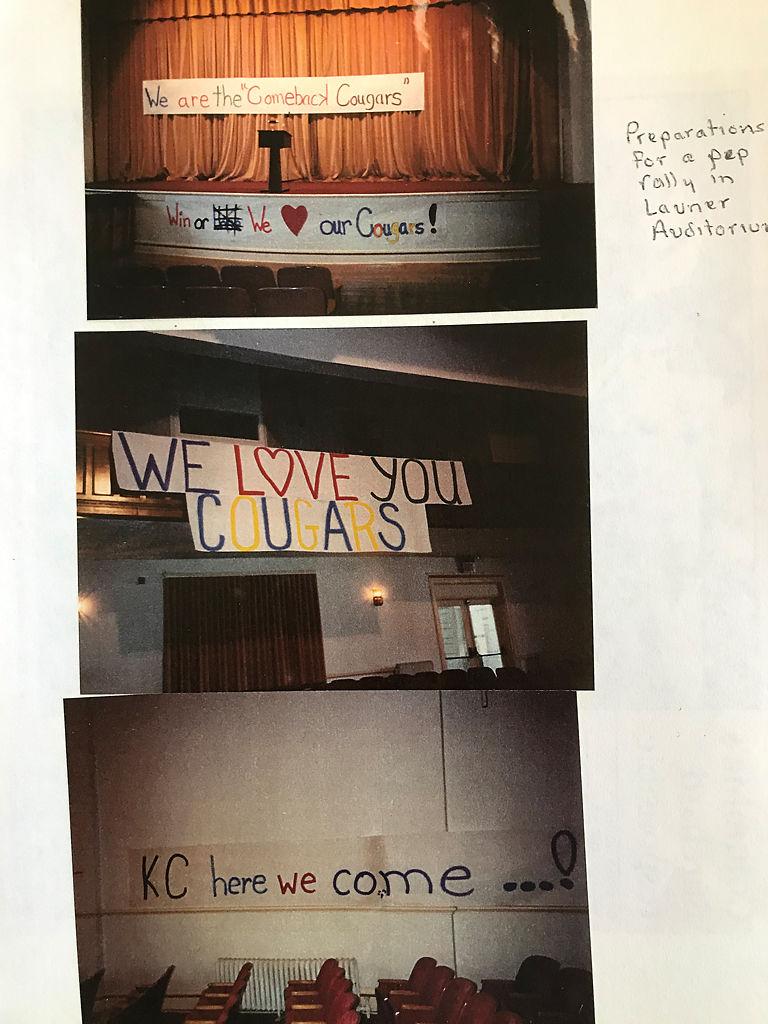 That first year, he was ineligible for a semester after transferring. Columbia was 4-9 when he played his first game against Hannibal LaGrange in January. The team went 14-3 the rest of the season.
In the second year, the Cougars made the semifinals of the NAIA district tournament, where a championship would earn them an automatic bid to the 32-team national tournament. They awaited the winner of Central Methodist and Missouri Baptist, which had already beaten Columbia in all three meetings that year. But Central Methodist pulled the upset, and in turn, an enlivened Columbia beat CMU 89-88 in overtime to reach the final. Malone scored 17 second-half points against the team that refused to offer him a scholarship.
Up next: top-seeded Drury, a perennial power with a 1979 national title. The school was known to schedule spring break to coincide with the NAIA Tournament, held every year in Kansas City, so that students could go.
By comparison, Columbia College's gym was too small for NAIA district standards, so the CMU semifinal game had to be played at a high school instead.
Still, Columbia brought busloads of students to Springfield for the final, where Drury's classic rickety gym was packed to the brim. Burchard's wife, Faye, was Columbia's dean of student affairs. Her Drury counterpart directed her to keep the Cougar fans under control. "If you win, that's not going to be a problem," Faye said. "But if we win, you're going to have to keep me under control."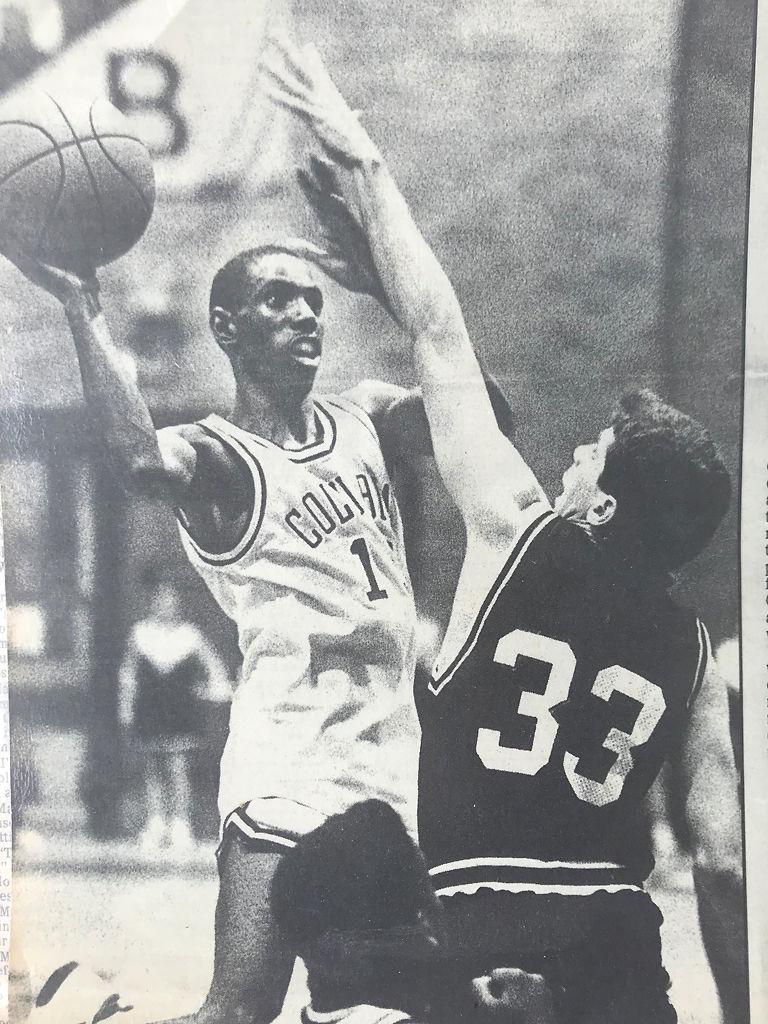 At halftime, Drury announced to the home crowd of 2,110 that tickets were on sale in the lobby for the first round of the NAIA Tournament. Drury president John Moore was sitting next to Columbia College president Don Ruthenberg. Moore told Ruthenberg about the suite he had already purchased for the next game. The tickets were in his pocket. Drury students hung a monstrous banner across the entire baseline, listing fake opponents to mock Columbia's easy schedule: School for the Blind, Little Sisters of the Poor, so on.
Inside the locker room, Burchard made up his mind. He turned to Malone, poker-faced, and said: "Just turn that thing on."
Malone was older than his teammates, and it showed in his taste in music. The others made fun of him for it — "'You know Marvin, he's in charge, he's old,'" Malone imitates — but there was no doubt he was the team leader.
"If Marvin liked it, everybody had to like it," Burchard says. Around that time, Malone had taken an interest in smooth jazz. Burchard knew the boombox in the corner of the locker room housed a Kenny G cassette tape.
"That was my thing," Malone says. "The calming influence of jazz. Before games, I'm listening to jazz, visualizing shooting the ball, scoring, passing."
So, to hell with inspirational speeches. Burchard gave the order, and Malone played the tape, and for 15 strange, soothing minutes, the Columbia College basketball team sat in complete silence and listened to Kenny G's soprano saxophone.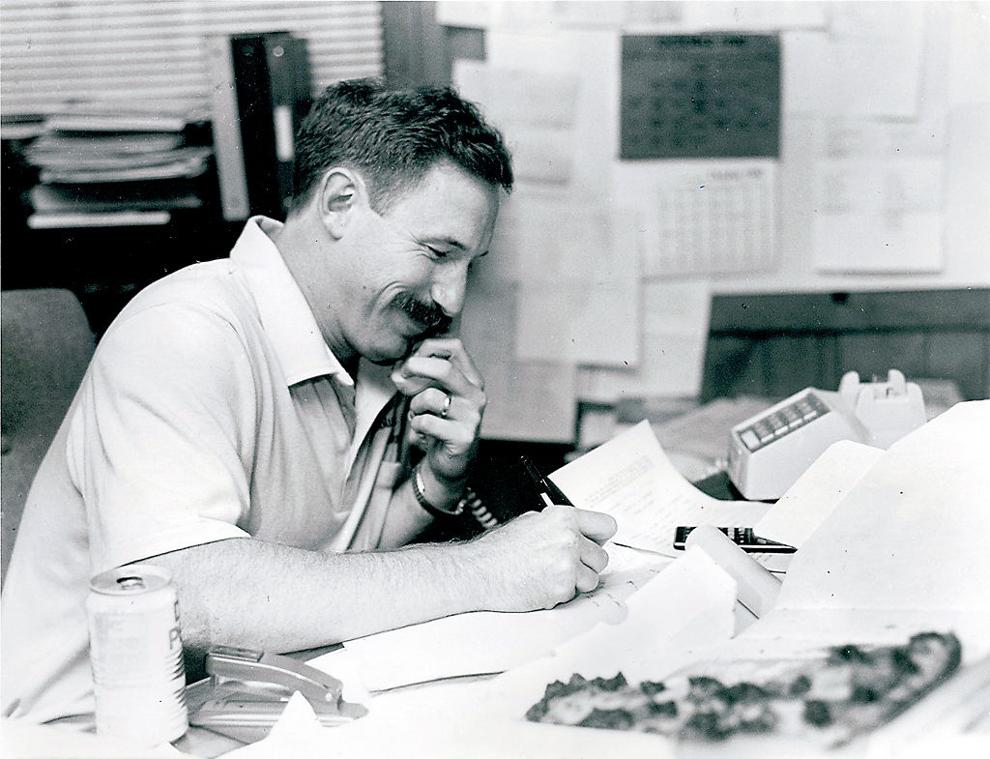 "You're down 12 at half, that's like game over," Burchard says. "Instead of trying to light a fire under them, I think it was most important to be relaxed, and that's what we did. It was the best halftime ever."
When the Cougars returned for the second half, Burchard kept it simple: "OK, let's see if we can string some stops together and see what happens." They floated dream-like into the roaring gym. It was like going from elevator music into a Metallica concert.
Columbia held Drury scoreless for five-plus minutes and, led by Malone and another star guard, Thomas Roberts, rallied to tie the game with 13 minutes left. The lead traded hands until the last 16 seconds, when the Cougars ended up with the ball in an 80-80 tie. Burchard called timeout and huddled his team. He didn't call a set play. He just smiled. "What we're going to do is get the ball in Marvin's or Thomas's hands. And one of you make some magic."
"I wasn't about to pass it anyway," Malone laughs years later.
Malone received the inbound and dribbled in his right hand on the right wing, guarded by all-district senior Chuck Allen. Under 10 seconds. The 6-foot-4 Allen swiped at the ball with his right hand. Not a good time to try to steal from a crafty point guard. Malone dribbled between his legs into his left hand as Allen stumbled. Now was his chance. Allen couldn't regain his balance as all 5 feet, 10 inches of Malone rose up, several feet behind the 3-point line, to shoot his shot.
As the buzzer sounded: a perfect swish. Bedlam.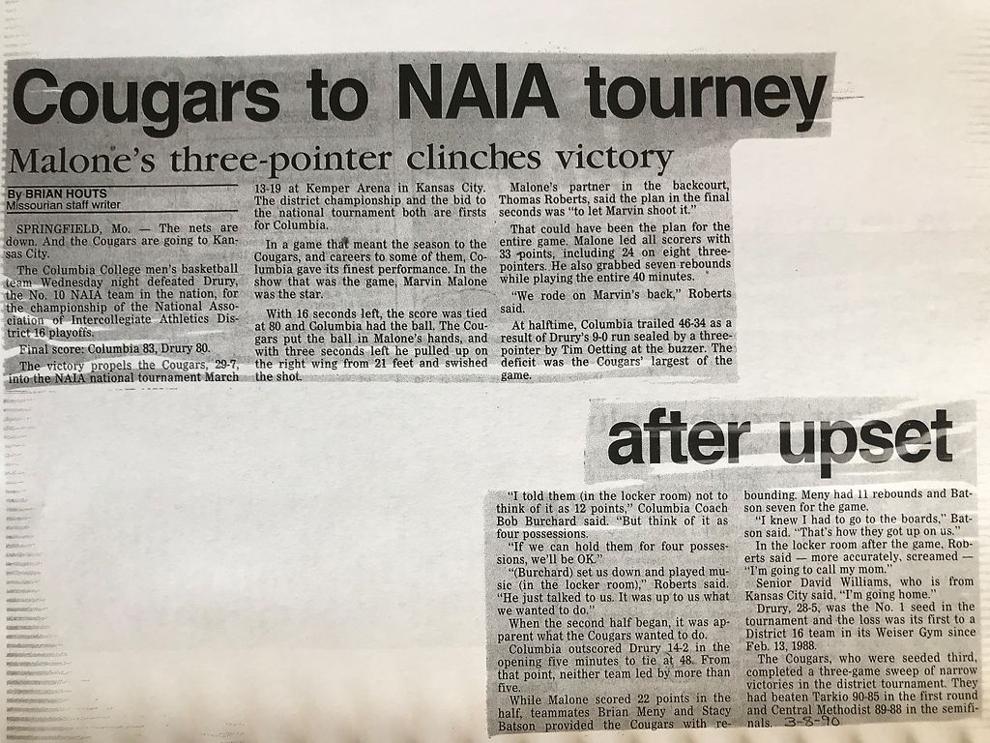 "The magic did happen," Malone says.
Columbia fans exploded onto the court in a frenzy as Burchard ran aimlessly through the mob, Jimmy Valvano-style. Finally, he navigated his way to the baseline. Burchard emphatically ripped the giant banner down and left it on the ground for his raucous students to trample.
In the bleachers, Moore pulled his suite tickets out of his pocket and handed them to Ruthenberg. The president sat in that suite and watched Columbia College win its first-ever NAIA Tournament game, 93-88 against Ohio's Malone University; Columbia's Malone followed his 33-point performance at Drury with another big game, prompting the headlines to read "Malone beats Malone." After the game, Malone's coach mailed Malone a Malone University jersey.
Columbia lost in the Sweet 16, but dethroning Drury put Burchard's Cougars on the map. Years later, Burchard was at a recruiting event in Springfield with a new assistant coach. They snuck into the old gym, which was no longer in use, and Burchard showed him the spot where Malone launched his shot. As Burchard re-enacted the play in front of an empty arena, you could almost hear the echo of a soprano saxophone through the eerie silence.