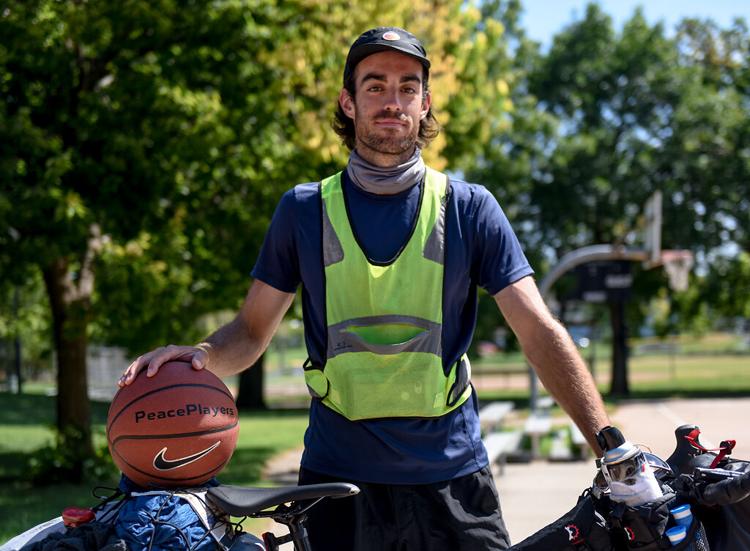 When the pressures of COVID-19 and civil unrest hit Leo Walsh, he found that he couldn't sit still. Feeling the driving need to do something, Walsh decided to bike across the country to California.
"At the end of May with the George Floyd protest and everything, I was struggling with how I could do something," Walsh said. "Outside of just reading books ... I wanted to do this bike trip. I want to do something that could possibly make a small difference in the world. So, it made sense to combine the two."
Walsh's friends and family didn't initially understand why he set out to travel across the country with nothing more than a bike, camera, tent and, of course, a basketball. They have since rallied behind him in support, sending him texts along the way and money for the little things like a night in a hotel room or a hot meal.
Walsh was familiar with athletics, having played basketball in college. Walsh walked on during the 2012-13 season, his junior year, at Fordham. He played till he graduated in 2014. But he is experiencing a whole new world through bikepacking.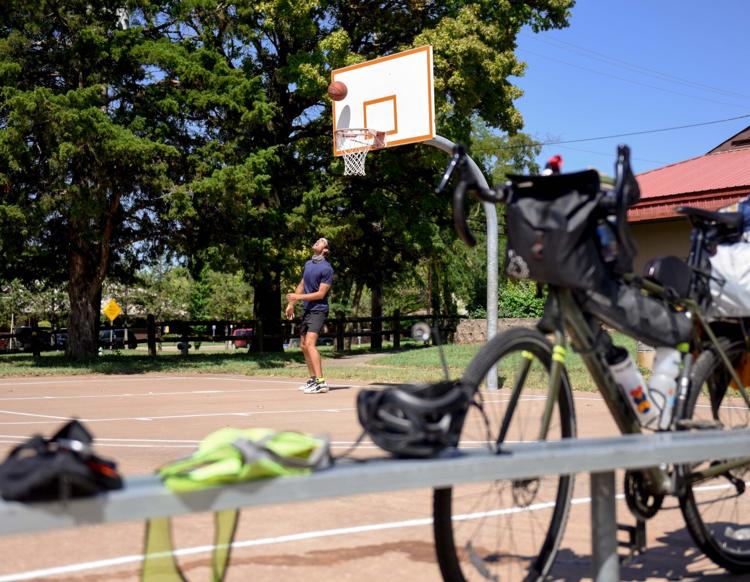 Walsh set out from his hometown of Clarks Green, Pennsylvania, and is a month into his trek. He has given himself three months and is hoping to end his journey in October in Venice Beach. Last week, he made it to Missouri.
The cyclist began taking photographs of basketball hoops while living out of his car and traveling around the U.S. for three months, starting a project he is still working on, @peachbaskets on Instagram. While in Columbia, Walsh visited Douglass Park to play basketball and take pictures of the hoops.
Walsh has already self-published a photobook, copies of which he sells on Etsy. After he finishes this trip, he plans to eventually compile all the photographs he has taken along the way in another book, with hopes of getting it published.
Bikepacking is described by Cycling Weekly as "a multi-day tour on bike completed on mixed terrain or entirely off road with the rider carrying their equipment on their bike."
"I'm not much of a biker, but for whatever reason I was overly ambitious," Walsh said. "The first day, I thought I could do 75 miles, and the second day I could do 80-something miles. ... I don't know what I was thinking. Everything hurt."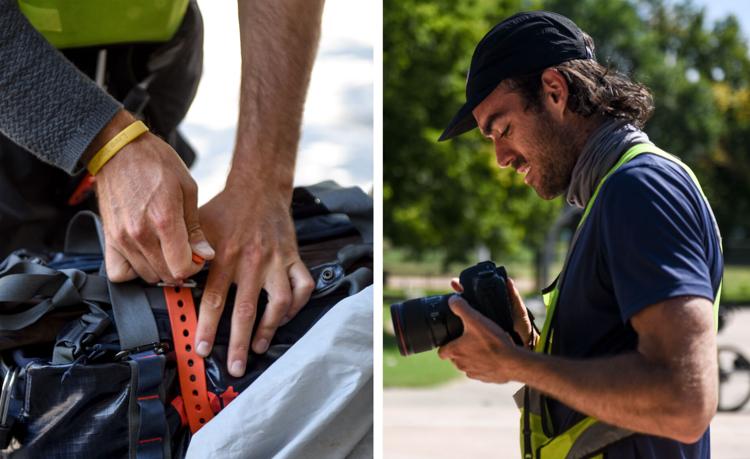 Walsh is a down-to-earth, soft-spoken man whose most valuable possessions on his trip are two letters from his parents and his grandfather's cross. He says he has a passion for doing what is right and believes that now is the time to invest in future generations.
"There are laws that can be passed from all this (unrest)," Walsh said. "You can get out and vote, but if there aren't grassroot changes to our kids, nothing's gonna happen."
Walsh is attempting make those changes while working through PeacePlayers, which started in Northern Ireland in 2000 with the hope of bringing kids from Catholic and Protestant families together. As it found a following at home, it embarked on a global mission to "unite divided communities through sport." The nonprofit organization caught Walsh's attention in 2015, when a senior basketball player left to do a fellowship in Cyprus for two years.
"When I heard what he was doing, I fell in love with the whole concept and the idea of it," Walsh said. "I have wanted to do something with it since then."
Walsh says that people along the way have been going out of their way to show him small acts of kindness, whether it be through a banana or money.
"The highlight has been the people," Walsh said. "Just like everyone I have come across is trying to help in some way."
Walsh appreciates the small things, like a bed and shower. But his new favorite thing is eating. He tries to eat as many calories as he can to stay healthy along the way.
While Walsh still has about 1,500 miles left, he encourages others to do that thing they have be yearning to do.
"I'm not much of a biker at all, and I wasn't much of a photographer until I picked up a camera and started shooting or picked up a bike and started peddling," Walsh said. "So, it's not like you need to do anything special. It's not worth waiting around for the right time. Just pick it up and go with it."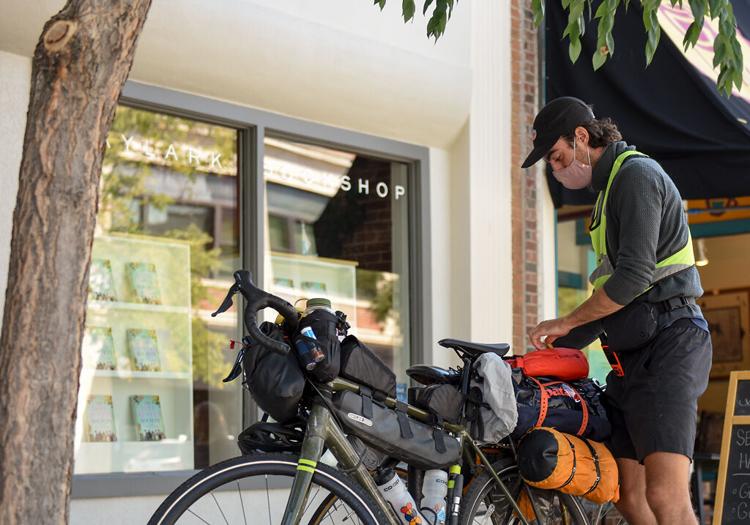 You can follow Leo Walsh's journey on instagram: @peachbaskets.