With 26 seconds left in the third period and the game tied 48-48, the Limestone Rockets huddled around head coach Eddie Mathews. He captured their attention, drawing a new play for the varsity basketball players.
It was a fight down to the very last second for the for the Limestone Rockets as they were just one point shy of claiming victory over the Booneville Pirates during the second annual COMO Shootout basketball tournament.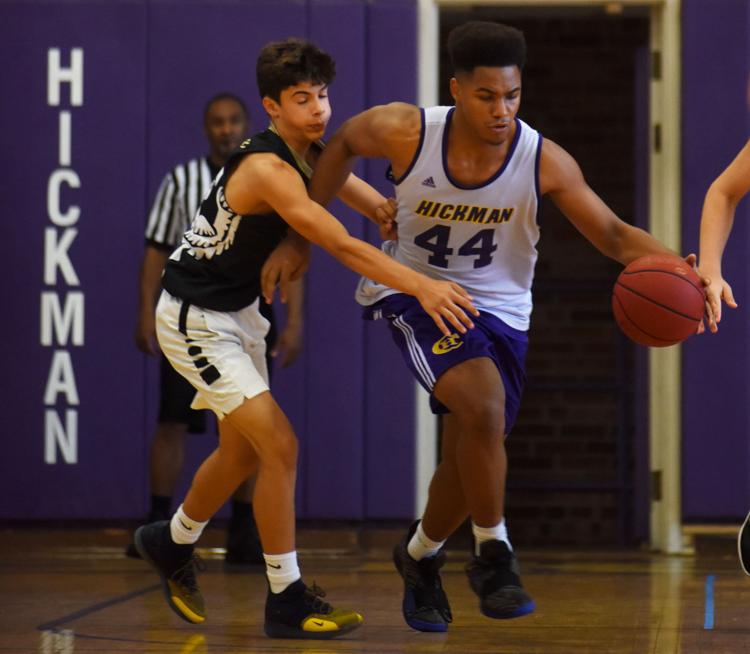 The Rockets and the Pirates were among 20 teams from all over the state participating in the tournament hosted by Hickman High School's boy's basketball team on Saturday and Sunday.
"It was a tough loss because it was so close, and I think we should've pulled it out, but we'll get them next time, I guess," Rockets player Andrew Taggert said.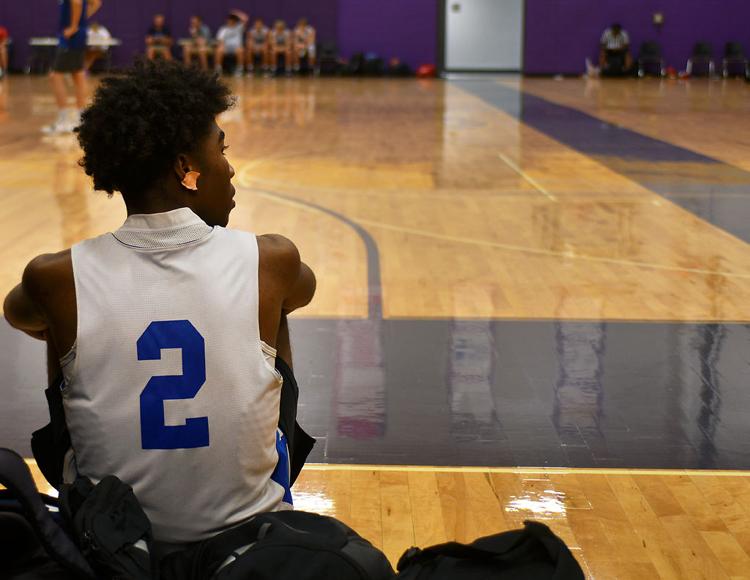 Taggert, a rising junior at Limestone High School in Bartonville, Illinois, has been playing basketball for as long as he can remember and now serves as a shooting guard for the varsity team.
"It's a family," Taggert said. "We all work really hard together when we practice every day — we're like brothers, all of us."
Despite their loss, Taggert said the team was two and two so far in the tournament and ready to tackle their last two games.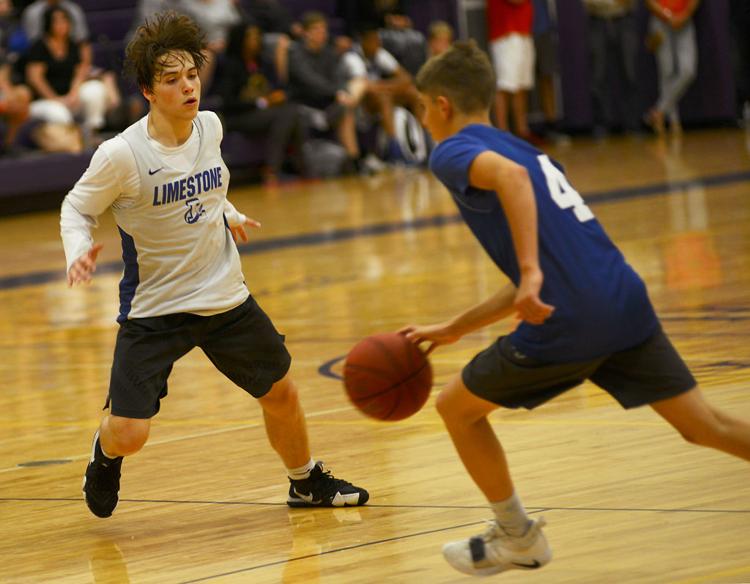 "We have a lot of heart and we play really hard," Taggert said.
Coach Eddie Mathews said this tournament gives his team the opportunity to play against strong competitors, learn from their mistakes and victories, and bond as a team — even on the "stinky bus on the ride home," he said. "It's all good for them."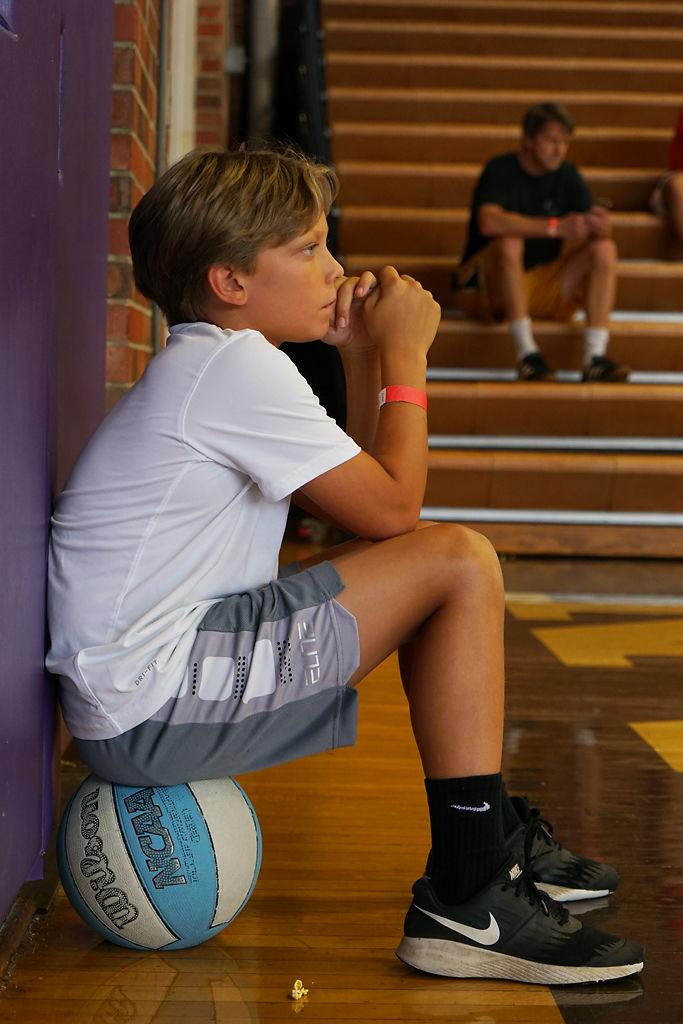 This year's athletes are younger than previous Limestone High School varsity teams with several underclassmen and only one senior. 
"I have a renewed enthusiasm with their youthfulness," Mathews said. "I had a more veteran group and they were seniors graduating in 6 weeks, and now I got a young group."
As a coach working with young high school students, Mathews said he has lots of opportunities to teach the athletes lessons about character.
"Being a good teammate, having high work ethic, the ability to get along with others and the ability to walk away from a situation that's not so pleasant," are all important lessons he tries to teach the young men, Mathews said.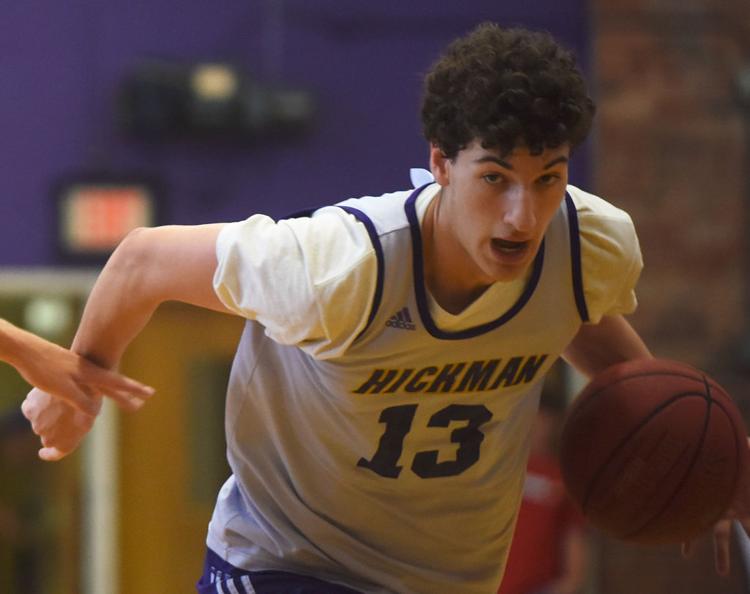 The team has several goals for the remainder tournament.
"We want to come together as a unit, we want to get better in our different offenses that we run and we want to get better in our team defenses," Mathews said. "It's just about improvement."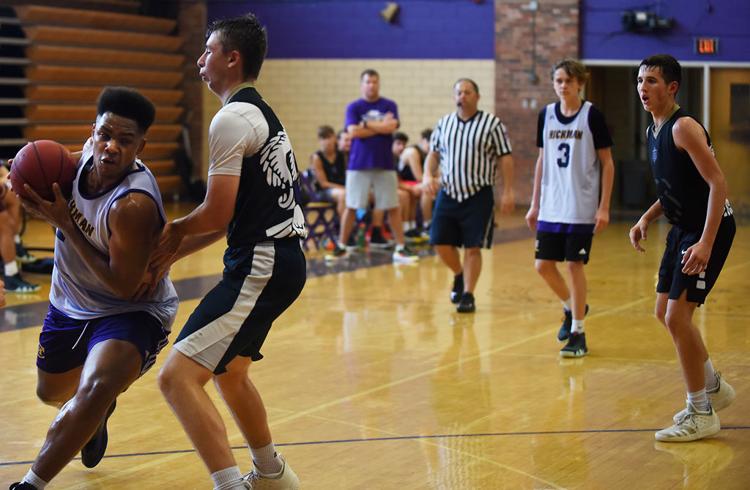 Supervising editor is Libby Stanford.