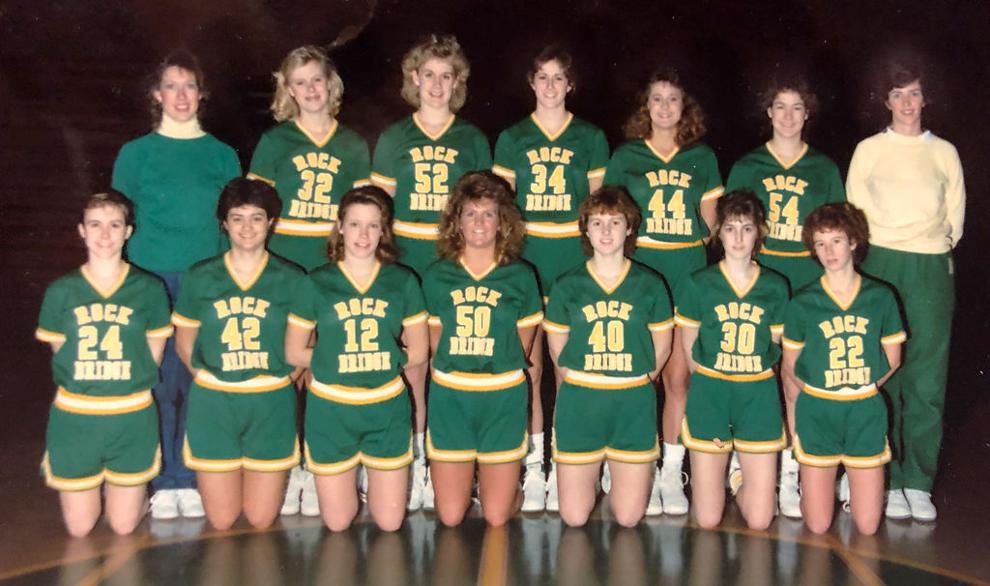 EDITOR'S NOTE: Some of the best sports journalists in the nation started their careers on the pages of the Columbia Missourian. To recognize and celebrate that legacy, we asked a number of notable alums to contribute an account of their favorite sports memory from their time at the Missourian. 'First Pitches' is an occasional series written by the sportswriting progeny of the Missouri School of Journalism. This installment is from Vahe Gregorian, MA, Class of 1988, now a sports columnist at the Kansas City Star.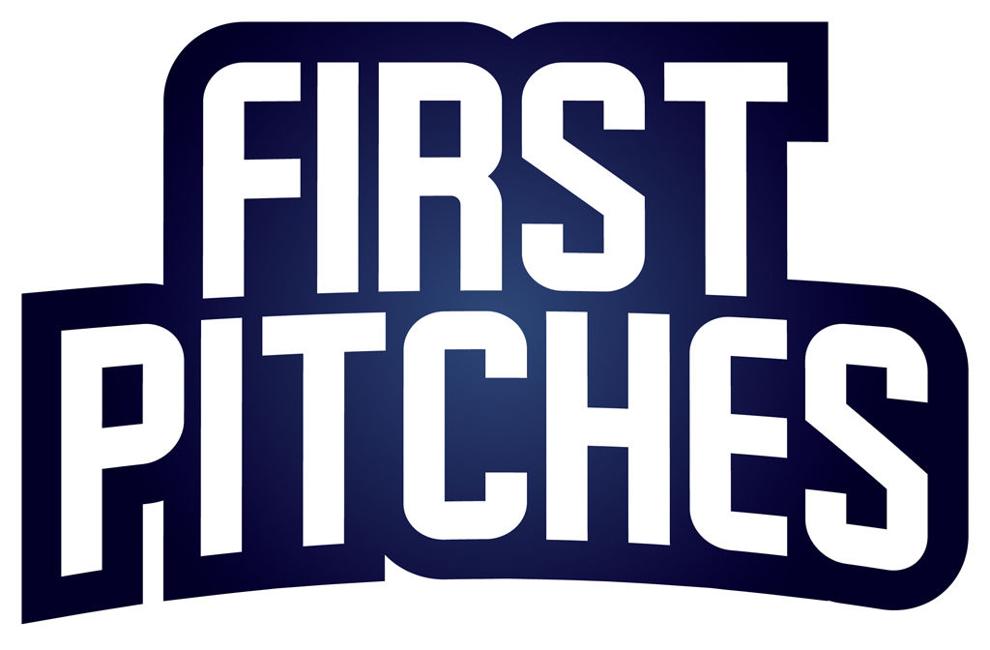 When I arrived in Columbia in the fall of 1986, I was 25 and truly had no sense of direction in my life.
For a long time as I grew up in the Philadelphia area and went to college in the city, I had thought I wanted to teach high school English and coach football … only to inexplicably decline the opportunity to do that at a prep school as I got out of college.
For a few years, I'd developed a vague notion of wanting to "write" … and then just never doing it.
My ambivalence was the very definition of a word I've only ever heard uttered by my mother, Clare: Velleity, meaning volition in its lowest form.
So straight out of college I worked in the national headquarters of Pop Warner Youth Football and left the job after about a year because, well, it didn't feel right.
Then I drifted into being an unpaid intern in the Philadelphia Eagles ticket office, which led to working as a field marketing rep for Jetro, a cash and carry grocery warehouse in Philly. I enjoyed that job and it was good for me in many ways, but it also didn't quite feel fulfilling.
In the middle of all this, our dear family friend Kathy Pollak urged me to apply to grad school at the University of Missouri journalism program. I thought … Missouri?! But Kathy, who was many wonderful things and a counselor at heart, knew me well and was persuasive.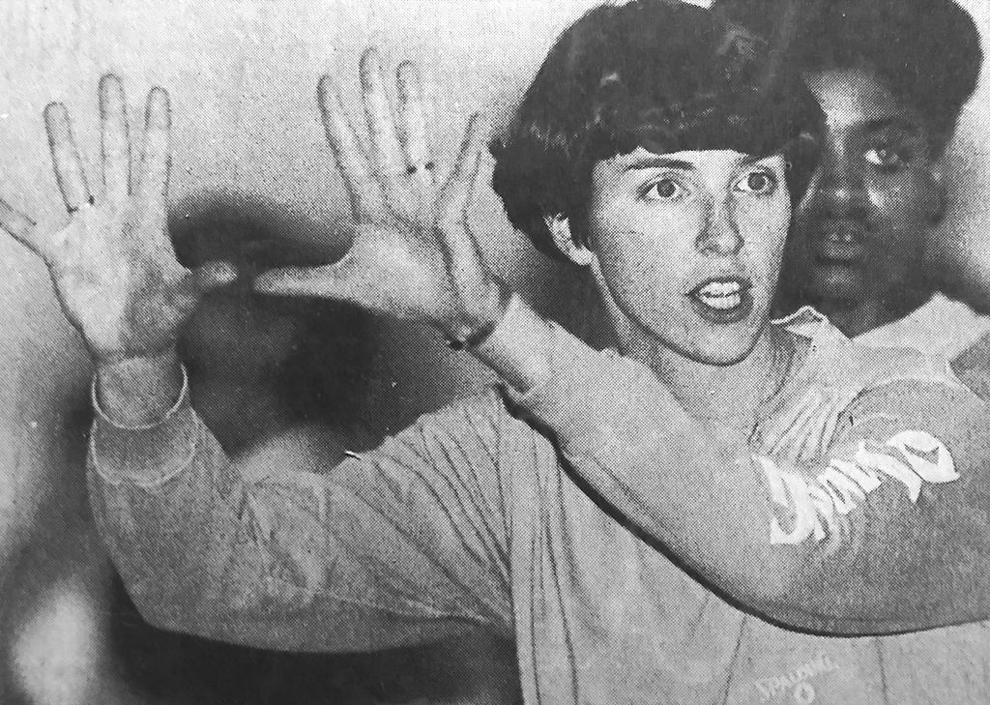 So I applied. But just to stay in my regional comfort zone, I also applied to the program at Columbia University. I had a hunch that wasn't going to work out when I went to take what I recall as an AP style test at the home of an alum and split my pants as I leaned in to get a typewriter out of the car.
This is a longer preamble than I'd intended, but I'm sticking with it as a way of saying how grateful I am for all of what was to come next.
While it's certainly not like something in this line of work "took" immediately — or even yet, actually — I was spellbound from the start by introductory classes. And I loved the feeling of being surrounded by fascinating people from all over the country interested in the same sorts of things.
Then there was my time at the Missourian itself, starting in the spring of 1987 on the Rock Bridge girls basketball beat under the guidance of sports editor Dan Kelly.
It was a great beat, thanks to coach Lisa Holt's patience and help. And I learned something important in the very first game I covered.
I'd only be guessing at the opponent. But what I do recall is speaking with one of the opposing girls after the game and being stunned when she said how much she loved coming to Columbia to play in the big city. Seems to me I caught myself before I laughed, and I'm sure glad of it if I'm right.
Because it would have been awful if I embarrassed her, and it was an enduring lesson in context and trying to understand, literally and figuratively, that we all come from different places.
Even so, I figured this enterprise was over about as soon as it started when I came back from covering a game, perhaps that very one. I had started to write the game story longhand when Dan came over and wondered just what I thought I was doing.
I couldn't possibly type it on the computer first, I thought.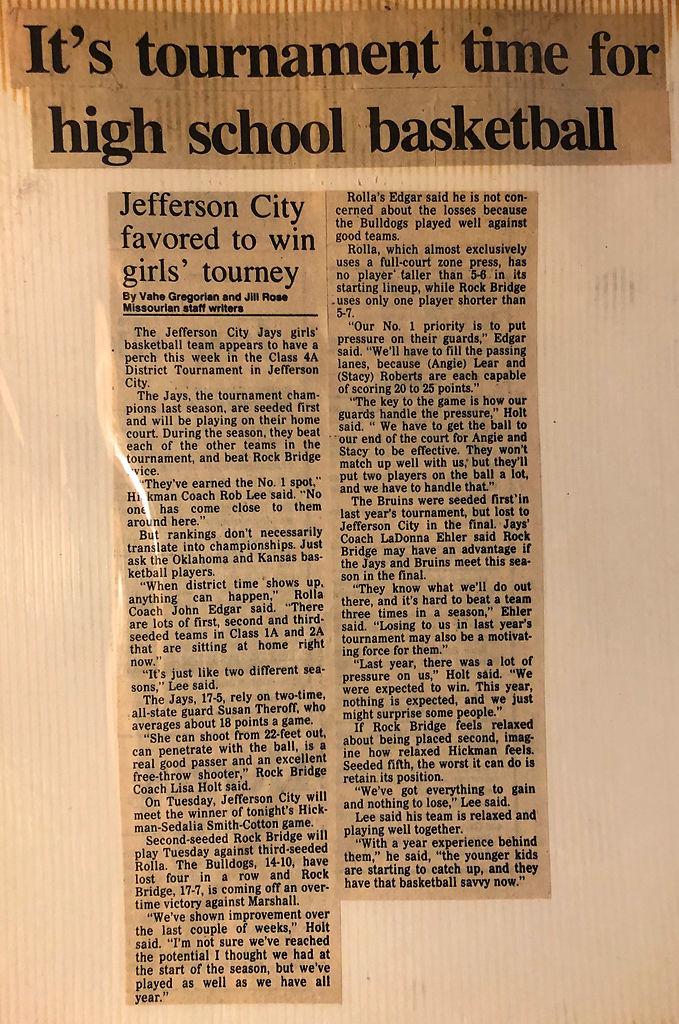 But Dan basically just said too bad, because there's no way there will be enough time to do it as I'd intended. So I started typing and writing at the same time (!) … and essentially have ever since.
If memory serves, though, one thing he did allow us to handwrite was correcting any agreement errors. I've made more mistakes than I wish I would have over the years, but you can bet I seldom if ever botch those.
Meanwhile, day by day, over and over, Dan taught us not to bury the lede and thus further consider the essence of what you were really trying to say.
And to avoid jargon at all costs in pursuit of what he called creating our own cliches.
Somewhere, I believe I still have the clip book we had to keep to compare against the printouts of the ghastly original text I was sending in, a way of reinforcing the lessons learned sitting by Dan as he dissected stories.
Once, I remember him actually saying, "This isn't too terrible" and feeling like I'd won a Pulitzer.
In fact, getting to work with Dan was one of the best things that ever happened to me. We are friends to this day, though I don't see him as much as I would like.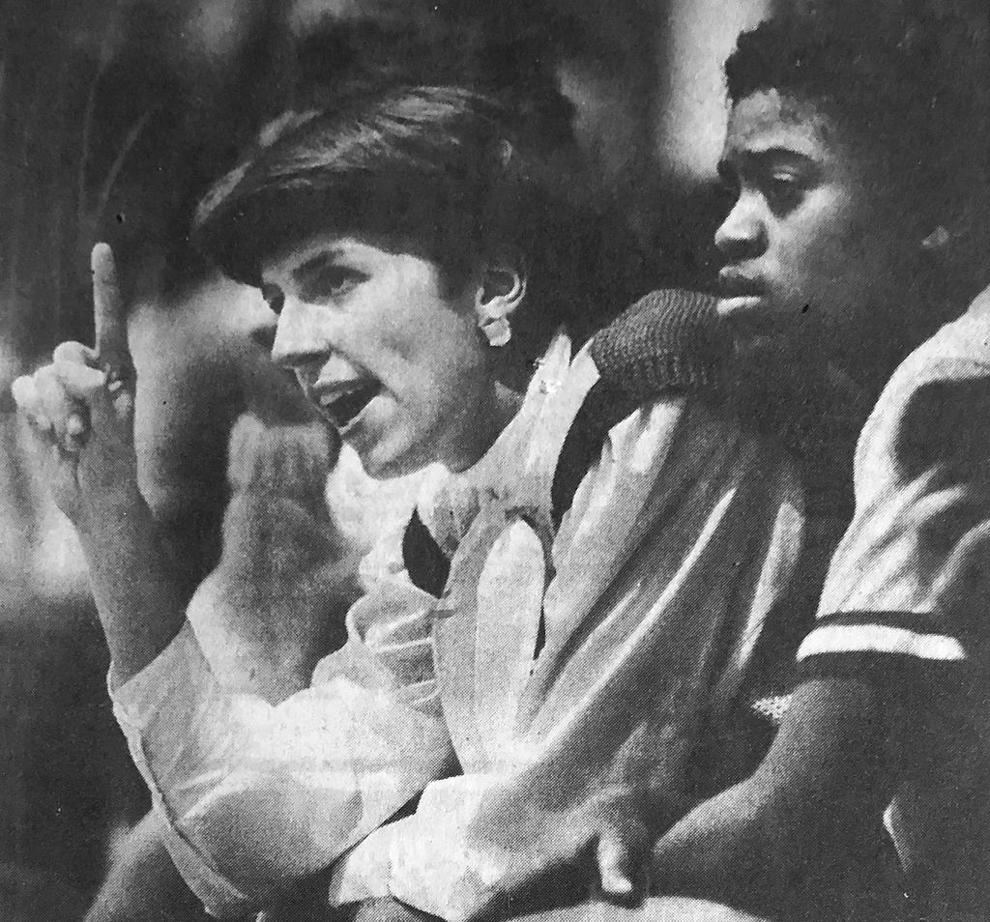 Thirty-four years and a zillion adventures later, there is so much more I think of when I reflect on the Missourian days:
From easy access to Shakespeare's to learning to deal with the Jurassic Radio Shack laptops and having to try to convince people like desk clerks at the Jefferson City Ramada Inn that of course they should allow us to use one of their phones for like 18 minutes to transmit.
From covering Mizzou football, and the late Woody Widenhofer, with Michael Pointer and Scott Kent to later rooming with Mark Woods, my close friend to this day.
From seeing the examples set before me by the likes of Pat Forde, Nick Vlahos and Pete Dougherty and others to covering a mass murder in Marshfield, Missouri, with my friend Bobbi Nodell.
But mostly I think about Kathy Pollak and Dan Kelly, and how a few people can transform a velleity into a reality ... as Missourian alum Mike Smith also did when he believed in me before I believed in myself and hired me at the St. Louis Post-Dispatch in 1988 and gave me direction and purpose I had only dreamed of before.
Vahe Gregorian is a sports columnist at The Kansas City Star, where he has won two national APSE top 10 columnist awards — including No. 1 overall in 2017. Before that, he spent 25 years at the St. Louis Post-Dispatch in a variety of roles such as covering Missouri, the Olympics and the national college beat. He has covered more than 20 men's Final Fours and bowl games and 10 Olympics overall. Vahe's work has been published in The Best American Sportswriting and he has co-written two books with college football coaches. He was an English major at the University of Pennsylvania, where he also played football (albeit in a reserve role) and earned his master's degree at the University of Missouri in 1988. He also was a Knight-Wallace Fellow at the University of Michigan during the 2003-2004 academic year.