With the sports world on pause during a pandemic, the Missourian asked a number of coaches in Columbia to share their memories from the most meaningful game (or match, or race or event) they have ever been a part of. Some chose formative coaching moments. Others preferred a highlight from their playing career. But each memory left a powerful imprint on these coaches, informing how they lead today. In this series, titled 'The Moments That Shaped Them,' the Missourian tells their stories.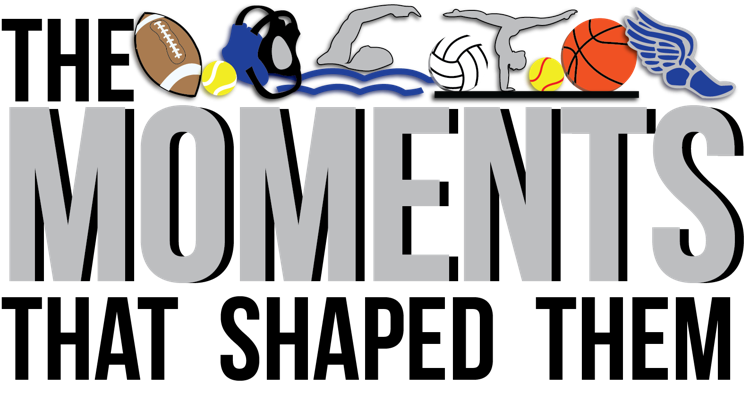 Coach: Cedric Alvis
Title: Head coach, Hickman football
Moment: Nov. 26, 2004 — Hickman vs. Hazelwood East
He needed the sky. He couldn't feel ready for a game without it. Hickman senior Cedric Alvis was inside the Edward Jones Dome in downtown St. Louis on Nov. 26, 2004, and three things stood out as he exited the tunnel and roamed toward the center of the football field.
The color. Every shade was magnified. The turf was neon green. The seats were candy-apple-red. The goal posts were a blinding hue of yellow. Alvis had a flashback to freshman year when he was in the school play. "It just made me feel like I was on stage," he says. Now his nerves were magnified.
The opponent. Hazelwood East entered from the other end of the field, and Alvis felt himself shrink. He spotted Chris Brooks, the star receiver Alvis was tasked with defending. Brooks was 6-foot-2. So why did he look 6-foot-7 right now? Same with the linemen: They were practically hitting their heads on the ceiling. "I don't know if it was the lights or the arena or what," Alvis says. Whatever it was, he was on sensory overdrive.
The ceiling. Alvis wasn't used to playing beneath a roof. He didn't want to play beneath a roof. Every Friday night, during pregame stretches, he would lie on his back, look at the clouds and talk to his grandmother. She died in August before his junior year. Warm-ups were his time to check in with her, to update her on his life, on his season. "When I'm indoors trying to do that," Alvis says, "I look up and see all these bright-ass lights." The roof was blocking his connection. Something wasn't right about it in his stomach. He needed the sky.
The future Hickman football coach had finally made it to the state championship, in his final high school game. Hickman hadn't won state in 30 years. A coach had once told Alvis to visualize a long purple line representing Hickman's history. On that line were all of the greats who came before him. Was he going to be on that line? Alvis was a place-kicker, receiver, occasional quarterback and, most importantly, Hickman's best cornerback. He felt the weight of the world, which is to say the weight of that damned roof.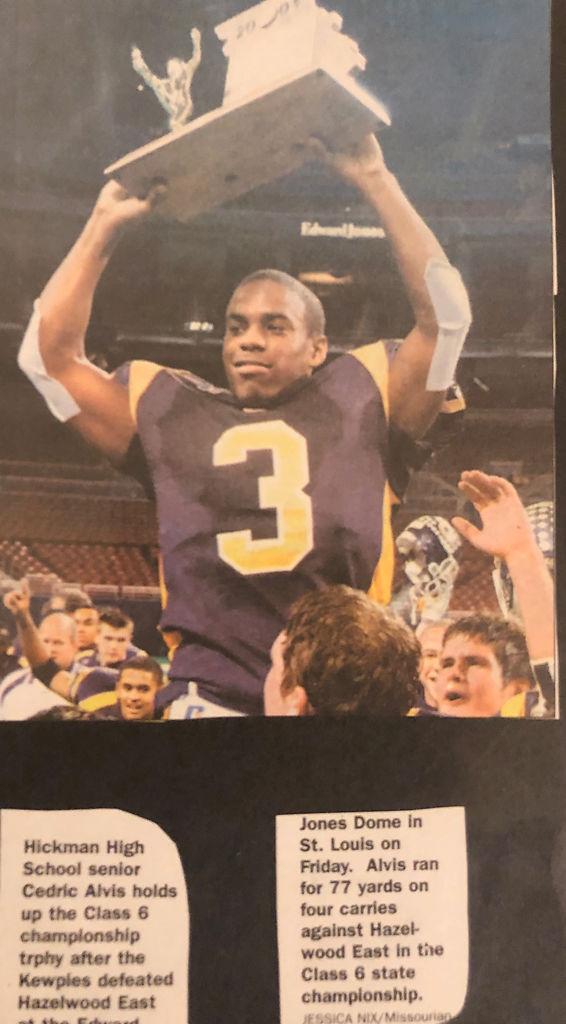 Alvis could never play when he was serious. He had to be socializing or laughing to feel focused. He sensed everyone tensing up during player introductions. As his name was announced, he searched the crowd for his family and found them as he jogged to midfield. Their smiles reminded him of last night. It was Thanksgiving, and Alvis went to bed early to rest up for the game, but he couldn't sleep. His grandfather kept noisily reprimanding the rest of the family: "You gotta be quiet. He's got a game tomorrow!" Alvis laughed when he thought about that. "I didn't hear them," he had joked with his grandpa. "I just heard you telling them to be quiet."
Alvis finally felt relaxed as he teed up for the opening kickoff. State championship. Let's do this. Alvis kicked, and the ball swung 30 yards to the left, straight out of bounds, a glorious and pathetic shank. "And then the nerves come back," he says. Great field position for Hazelwood. Alvis lined up against Brooks, the receiver who seemed to loom over him like a monster.
Hickman beat Hazelwood East in the regular season, but Alvis had learned how hard it is to defend Brooks, a Nebraska commit. On Hazelwood's first play this time, he made a short catch, but Alvis played contain coverage and made the tackle. Hazelwood punted. Confidence returned.
After that first tackle, Hazelwood kept Brooks away from Alvis. It became a game of tag. The receiver lined up on the side of the field opposite Alvis. Alvis sprinted across to be in position against Brooks. Hazelwood started its snap count and sent Brooks in motion, back to the side where Alvis began.
That worked well with quick passes, but Alvis finally caught Brooks on a third-down late in the first half. Brooks ran an out route, cutting toward the sideline to put space between him and the defender. Alvis, still on the inside, read it perfectly. He saw the ball coming. It moved in slow motion. He had the positioning. He and his teammates had a name for this exact situation. They called it a drive-by. Just step in front of Brooks and into the ball's path. There was no one between him and the end zone. Intercept the pass in stride, and it's the easiest touchdown ever — a textbook drive-by.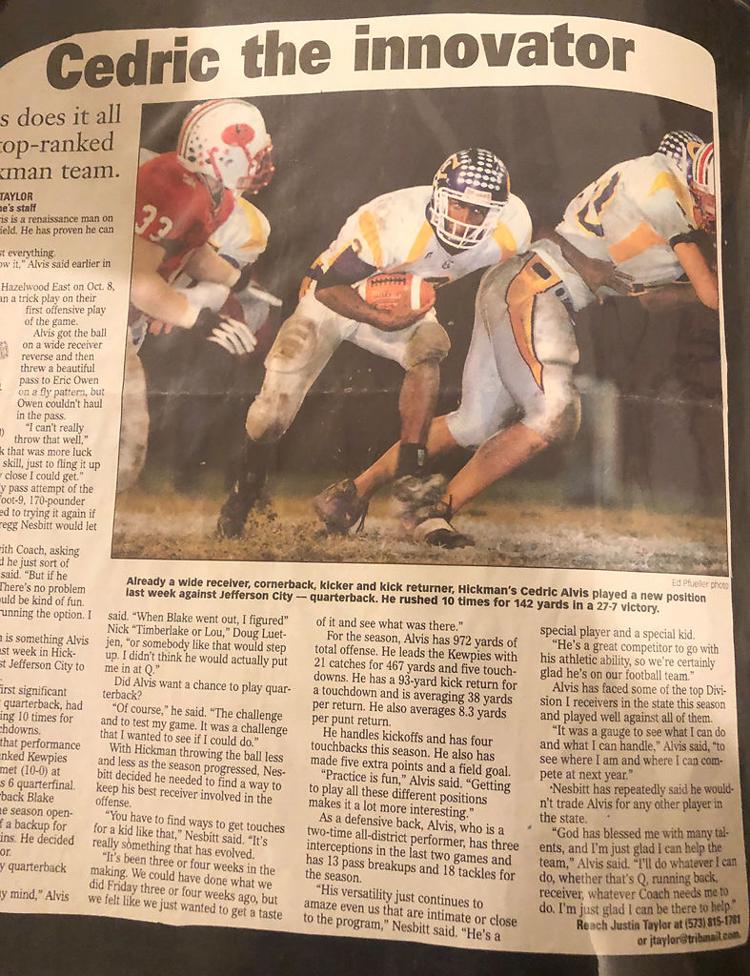 Alvis reached his hands out. The ball zipped through them and boinked off his facemask.
"Heartbreak," he says. "This is probably why I try to forget a lot of that first half."
His next key play was after halftime. Alvis was lined up at quarterback, a position he had played semi-frequently that year after the starter suffered a season-ending injury. The Kewpies alternated between the backup quarterback and Alvis; if the coach signaled an "A" with his hands while calling a play, Alvis took the snap. It was the wildcat formation before the wildcat formation became popular.
Alvis took the snap between Hazelwood's two huge middle linemen. They were like skyscrapers to Alvis, who was 5-foot-8, but size worked to his advantage here. He squeaked through the tiny gap between them and took off. Alvis had never been caught from behind on a run. "If I'm out in the open field, it's a touchdown." He got arrogant this time. He wanted to watch himself score on the jumbotron. The instant he looked up, a defender tapped his heel from behind. Alvis face-planted. He fell so hard that his elbow pad rubbed against the turf and burned his arm. Grandpa would make fun of him for that one later. It was still a 60-something-yard run, but Alvis couldn't believe he gave up another easy touchdown.
The game moved quickly. On another memorable play, Alvis caught a pass near the goal line and tried to juke his way around a defender. Instead, "he picked me up like a paperweight and threw me out of bounds" at the 1-yard line. The next play, the other quarterback scored.
Pretty soon, Alvis was moved to the sideline. The last two minutes of the game were winding down. His high school career was ending, and he had failed to score a touchdown in the state championship.
The score was 34-7, Hickman. As a team, the Kewpies dominated. Hazelwood East never had a chance.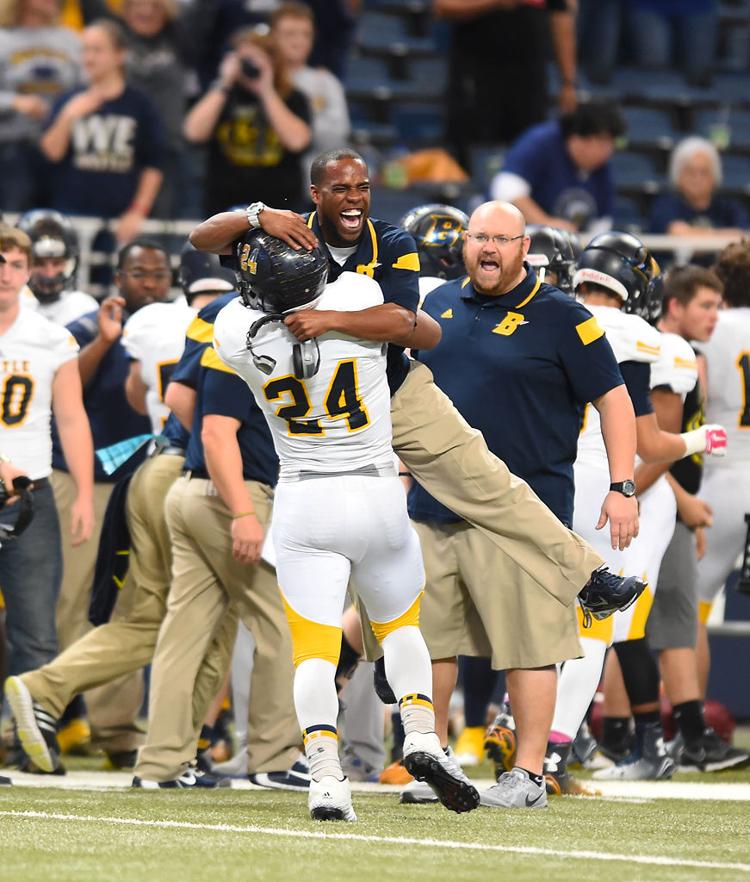 Even though his team never trailed, the moments that consumed Alvis were his individual miscues. His little personal failures were collectively outweighed by his ability to be part of a unified, ascendant team. "The game I wanted to score the most and do the most in, I can't say I had a dominating performance," Alvis says. But all 11 players on the field shared a winning attitude. "Everyone did their job; everyone did exactly what they were supposed to do," he says. "As a player, you always think it's that one play that lost you the game. Whatever you didn't do specifically. Pretty selfish thought process. But there's that understanding as a coach: There's always five or six opportunities." Today, Alvis remembers that game to remember how a player thinks. It makes him a better coach.
Alvis actually played a pretty good game; those failures only existed as failures inside his mind. After all, he still ran 60 yards before he fell down. There's a reason Hazelwood finished with only seven points, too: He locked down Brooks. On one play in the second half, Brooks ran a deep post route, and Alvis made an acrobatic leap to swipe the ball away. "Truth be told, I never saw the ball," he says. But it caught the attention of Missouri State's coaches, who told Alvis that it showed them he was a special player. He went on to have a successful college career there.
Before he got the top job at Hickman, Alvis was an assistant coach for the new school in town. It was 10 years after he won the "holy grail" as a player at Hickman. The Battle Spartans were in the 2014 state championship, a close game at halftime. In the locker room, Alvis told his players to envision a blue line. A blue line that was just getting started tonight. "You have the ability to be the first ones to create this line," he said, "to define what it means to be a Spartan."
An hour later, while Battle's players scrambled all over the field celebrating a state title, Alvis stared up at the bright lights on that same dome ceiling, and he thought about a decade earlier, when he looked up at those lights after the game and decided that it didn't matter if he couldn't see the sky. He was going to tell his grandmother he was a champion anyway.