With the sports world on pause during a pandemic, the Missourian asked a number of coaches in Columbia to share memories from the most meaningful game (or match, or race, or event) they have ever been a part of. Some chose formative coaching moments. Others preferred a highlight from their playing career. But each memory left a powerful imprint on the coaches, informing how they lead today. In this series, titled 'The Moments That Shaped Them,' the Missourian tells their stories.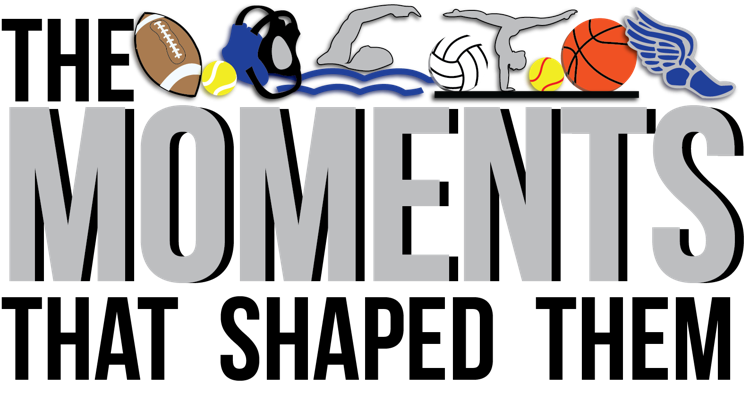 Coach: Jill Nagel
Title: Head coach, Rock Bridge girls basketball
Moment: March 8, 2008 — Rock Bridge vs. Incarnate Word
The elephants didn't do anything to deserve this. They were cute plastic critters, about the size of your hand, but still too heavy to justify bringing them along for the ride. So the elephants waited in the bitter cold while the Bruins dug them a grave.
Darkness had fallen on Rock Bridge High when the girls basketball team left the building. The Bruins picked a patch of earth behind the gym, among the air conditioner units. Jill Nagel hadn't considered the cold, though. February in mid-Missouri means the ground is stubborn. Tougher to dig. Maybe this was a silly idea. But the players shoveled into it anyway, taking 10 minutes to excavate a two-foot hole. They tossed the seven elephants into the crypt and solemnly replaced the dirt.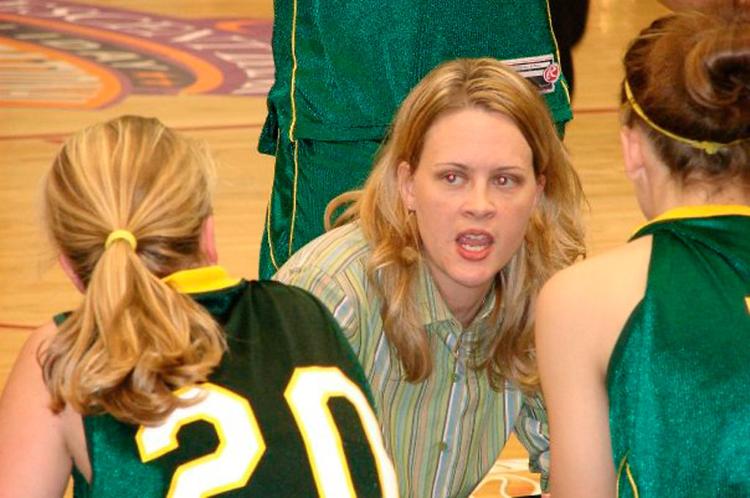 Nagel has a reputation for being regimented. She's a tough coach who earns the love of her players with goal-oriented and routine-based leadership. She likes to choose a quote of the year for her team each season. In 2007-08, the mantra came from the historic general Hannibal: "We will either find a way or make one." Nagel told her team the story of how Hannibal famously led an army of elephants across the Alps in 218 B.C. during the Second Punic War. It was an improbable feat. So, it seemed, was winning a district title for the Rock Bridge Bruins. They hadn't done it in 26 years.
Some of their games late in the season indicated that 26 might become 27. They lost by 30 to McCluer South-Berkeley. Then in the regular season finale before the district tournament, they barely topped the district's No. 4 seed, Helias. The weekend between that game and the playoffs, Nagel went to the Walmart toy section to buy the seven symbolic elephants; one for each loss that season. Players wrote in the names of the schools they lost to on each elephant.
"We buried the elephants so we could get rid of the weight of those losses and make it over the Alps," Nagel says. "If you lose after that, you look pretty stupid. If you win, it makes a pretty funny story."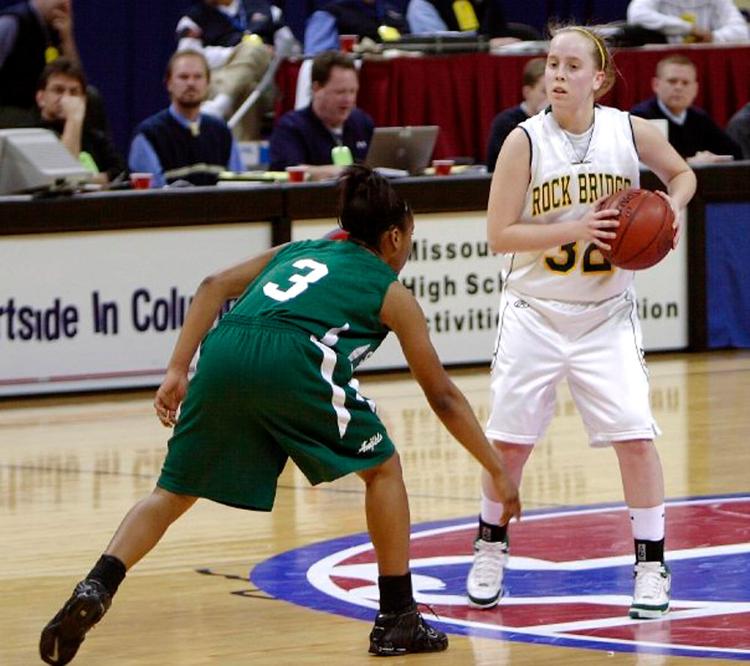 Rock Bridge defeated cross-town rival Hickman for that long-sought-after district championship. Then the Bruins kept winning. They won their sectional playoff game. They won the state quarterfinal. They won the semifinal against a perennial winner, St. Joseph's, at Mizzou Arena. Now they had 24 hours to prepare for one more.
The state final matchup was an introduction to the next era of Missouri high school girls basketball. The changing of the guard began when Incarnate Word upset Kansas City's Hickman Mills in the semis. Incarnate would go on to win Class 5 state titles in 2010 and 2011. Then after moving to Class 4, it dominated with two championship three-peats (2013-15 and 2017-19). Meanwhile, Rock Bridge would eventually win the Class 5 state title four straight years (2012-15).
"I just remember thinking how wild it was that we were facing two St. Louis powerhouses in the Final Four," says Claire Schaeperkoetter, who was a senior guard that season.
Watching Incarnate's film that night, Nagel didn't know how the Bruins could possibly win. She decided the best course of action would be a man-to-man defense with switches on all screens. "Sometimes as a coach you tend to look at the opponent more than yourself," Nagel says. "That game taught me a lot about making sure that I look at our own team and not just focus on the other team. Can't forget that we have a really good team, too."
The Bruins had the advantage of practicing at their own gym in Columbia the next day, before the game. Nagel prefers to run even a shoot-around with routine and structure. That day, she was coming from a meeting when she heard music blaring through the halls of Rock Bridge. The sound was coming from the gym, and it propelled her in that direction, ready to demand her players lower the volume.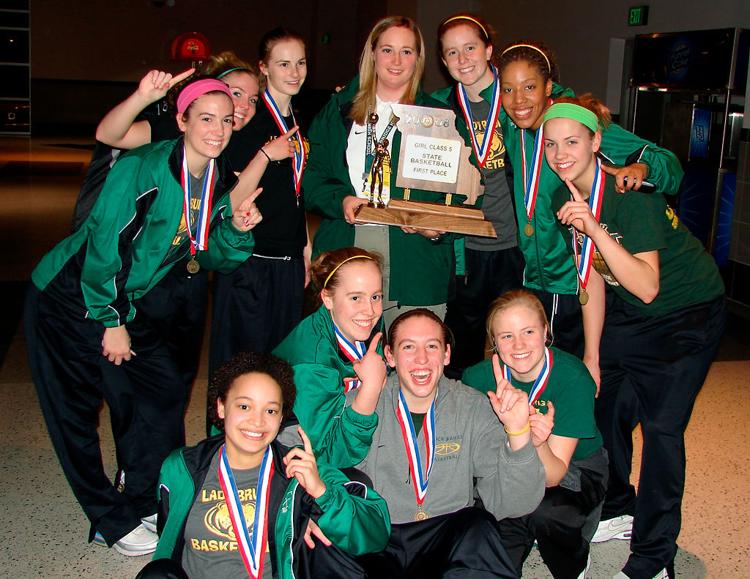 "Usually, there was quiet music on at the beginning," says Katherine Harry, who was a junior forward. "And quiet music on at the end. That's it."
Nagel barged into the gym. She still doesn't remember what song was playing. Neither do the players. Maybe it's best that it remains a mystery. But it was loud enough that Nagel couldn't hear a thing. "It was so loud your heart didn't have to pump, because the beat was doing it for you," she says. She relied on vision instead. What she saw first was a big, goofy grin: Schaeperkoetter, who knew from four years of experience that the coach was not one to condone loud music.
The scene was one of peak team chemistry — smiling, laughing, singing, shooting. Nagel exchanged looks with an assistant coach. Then she smiled and strolled in to join her players. The music rang.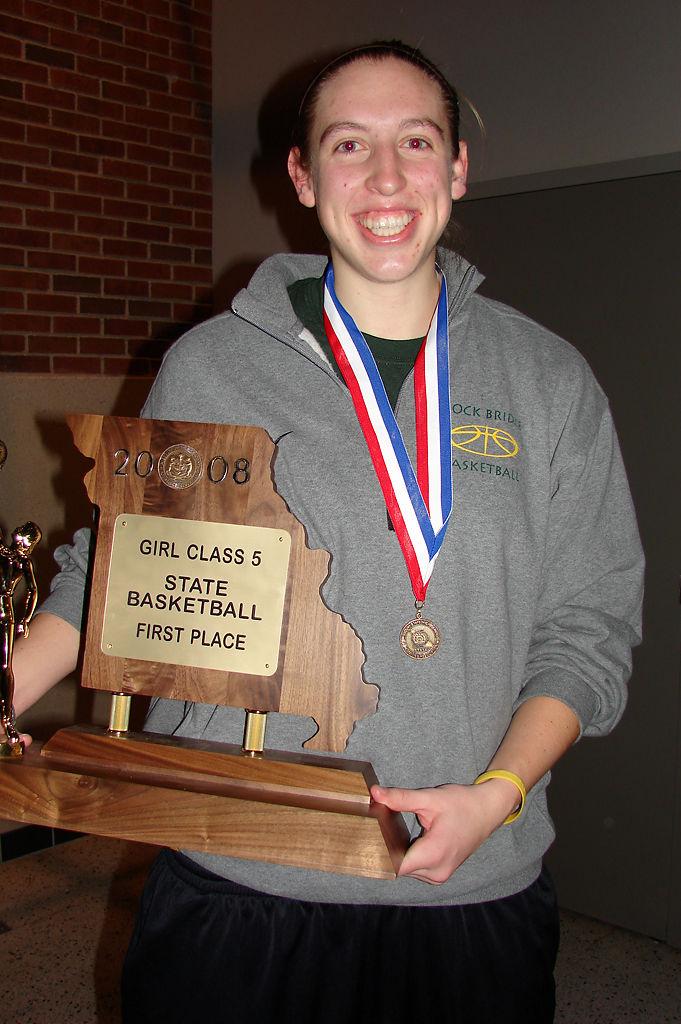 "How can you not be excited to be playing for a state championship?" Schaeperkoetter says. "You could construe that as maybe we needed to be more serious, but Coach Nagel let us roll a little bit with that energy."
Nagel says that was the moment she knew she had a state championship team, and they didn't disappoint. The Bruins jumped out to an 8-0 lead that kept growing. Everything clicked. On one memorable play, the 5-foot-9 Scaeperkoetter soared through the lane for an offensive rebound and touch-pass to Harry all in the same motion. Harry laid in the easy put-back. "She looked at me like I was absolutely insane," Schaeperkoetter says.
That turned out to be the only game of Schaeperkoetter's high school career in which she didn't score. She made up for it with her eight assists and sideline leadership.
When Nagel subbed out the starters in the last minute, the hugs and standing ovations began. Harry huddled her teammates on the bench to discuss how they should celebrate after the buzzer. They settled on a dog-pile. But as they rushed the court, someone tripped and caused a domino effect of players falling on top of each other.
"We'll call it a more authentic dog-pile," Harry says, laughing.
Nagel's defensive plan on short notice was a masterpiece: Rock Bridge won 50-35 for its first state championship. More importantly, the coach experienced an epiphany that day that would shape her coaching philosophy for the the rest of her career.
"When they were playing the music loud and I could see the smiles on their faces, I learned sometimes it's best to let it go," Nagel says. "It was just a good lesson for me as a coach and as a leader to really make sure you're in tune with your players and the non-verbals, to take cues from that. Because the kids knew a lot more than I did — that they were in a really great spot mentally."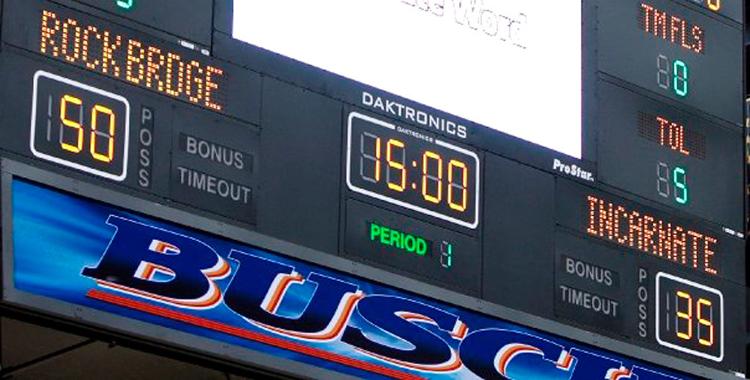 That night, Harry and other players were tipped off about a Rock Bridge faculty party where teachers were celebrating the state title. They showed up at the house to surprise Nagel and briefly join the festivities. For several players, it was the beginning of a close post-high-school friendship with Nagel. Schaeperkoetter, now Claire Zvosec, held her baby shower in Columbia this spring. "Coach Nagel, on several occasions, offered up the suggestion of naming this kid Jill Nagel," Zvosec says.
After playing at DePaul, Harry rejoined Nagel's staff as an assistant coach for a brief stint as Rock Bridge ushered in the Lindsey and Sophie Cunningham era. "(Nagel) used to be kind of a hard-ass on us," Harry says. "She's lightened up a bit over the years. But what's special is she does a great job motivating players and finding out what works for each person."
In the 12 years since that first state title, Rock Bridge has built a new wing where the old AC units used to be. Nagel never heard any stories of confused construction workers digging up plastic elephants, so she likes to think they're still buried down there.
And anyway, like the forgotten song blasting through the gym, some mysteries are better off unsolved.