GALLERY: Cardinals Caravan comes to Columbia
The Cardinals 2023 Caravan brought players Brendan Donovan, Packy Naughton, Connor Thomas and Michael McGreevy along with alumni Rick Ankle and Ryan Ludwick to Columbia on Saturday at Stoney Creek Hotel. The players and alumni answered questions from kids and adults before signing baseballs and fan gear.
Even in Donovan's first year on the panel, he feels the excitement in the room.
"Fans from all over Missouri, shoot, all over the country, come out to see us," Donovan said. "So I think it's cool for us to go out and see them once a year."
This caravan went to Jefferson City before Columbia, and will continue to Hannibal. Other caravans will travel to different cities in Missouri through January 16.
"I've been told that the Cardinal Nation runs deep and proud, and there's been a lot of fans at these events," Thomas said. "So it's good to see and it's kind of taken me aback by truly how many fans are supportive and appreciative of us."
Stan Patrick listens to the panel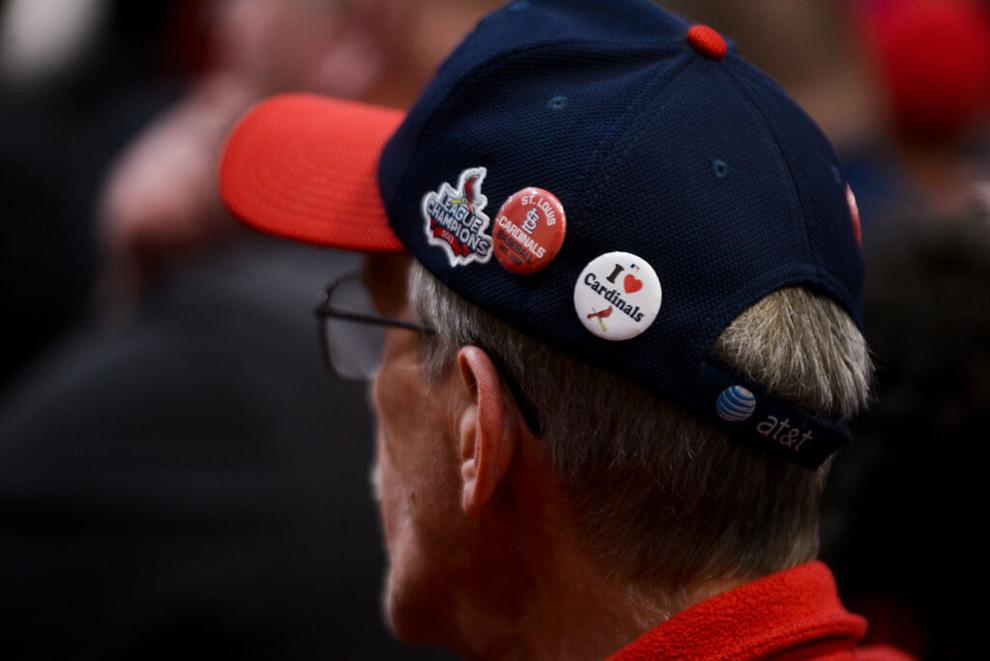 Cardinal pitcher Packy Naughton answers a question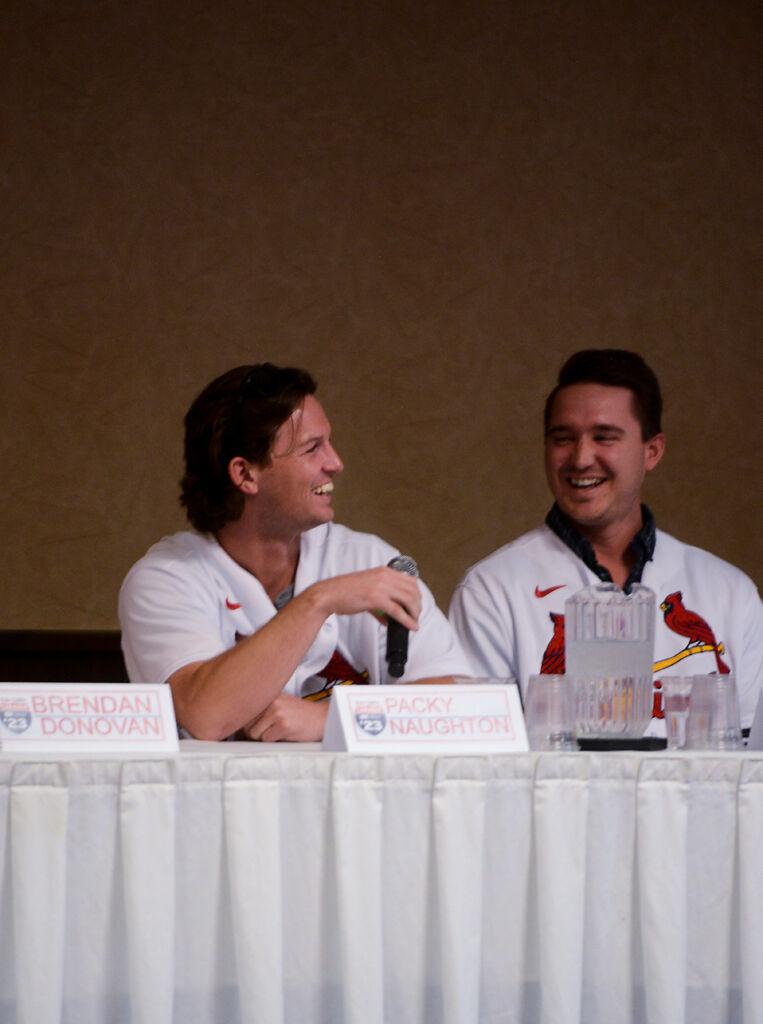 Cardinals player Brendan Donovan signs a baseball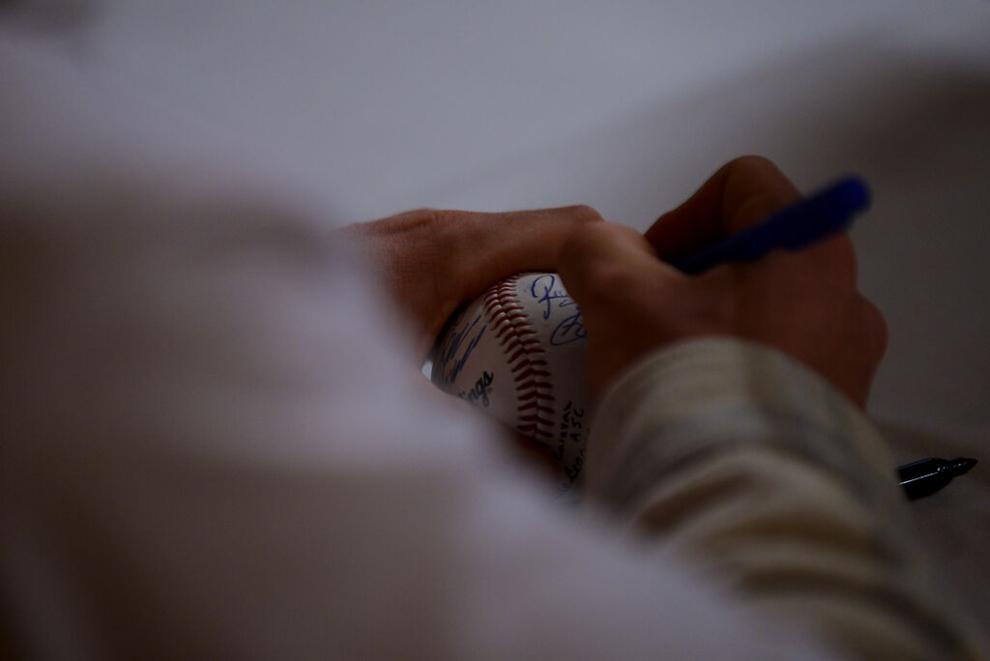 Cardinals players and alumni travel to Columbia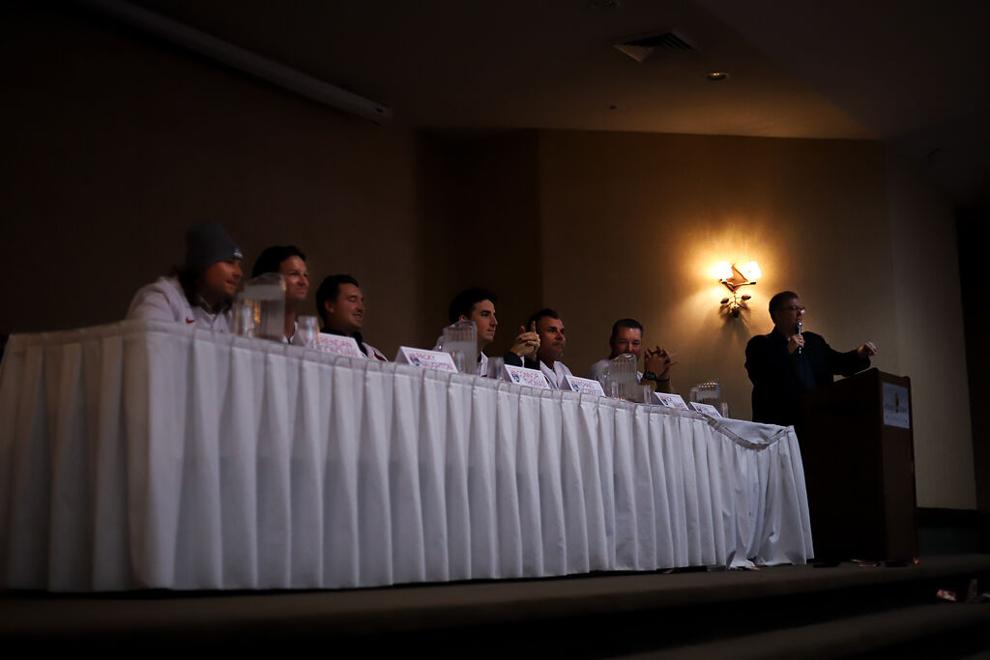 Jeremy Garner holds up four-year-old Jack Garner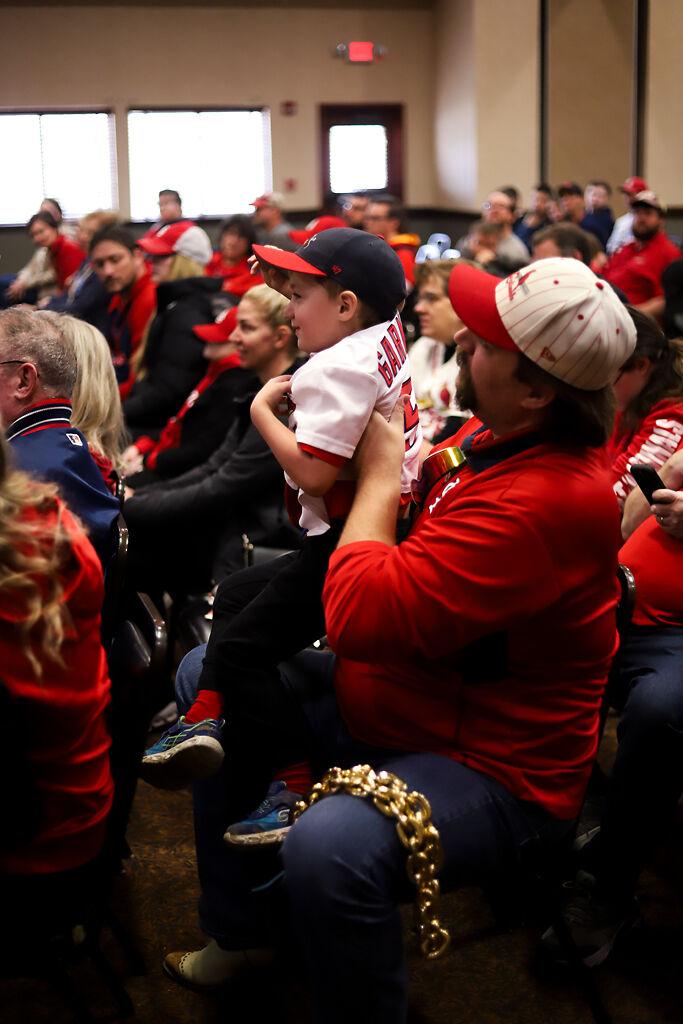 As featured on
Four current players and two alumni greeted fans and signed autographs for kids.