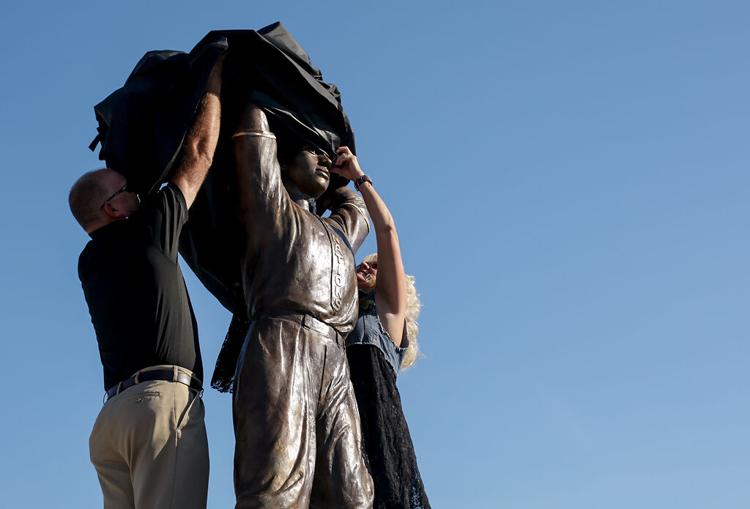 Standing at a lectern beside home plate, Stacy Herriford looked up at the sky as he spoke to the crowd gathered at the newly named John Donaldson Field.
"John, we did it," he said. "It took them long enough."
Herriford is the great-great-nephew of John Wesley Donaldson, a native of Glasgow, Missouri, and a former pitcher in the Negro Leagues. On Friday, Glasgow High School dedicated its new softball and baseball stadium to Donaldson and unveiled a statue of him behind home plate.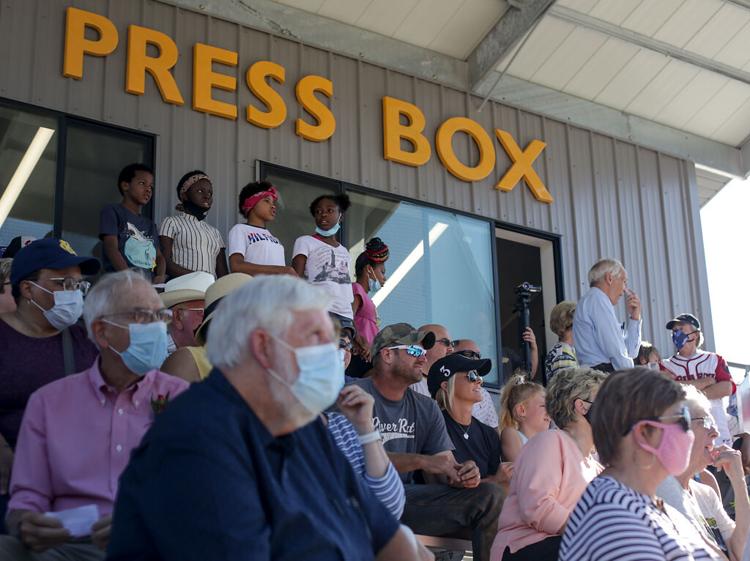 In Donaldson's 33-year baseball career, he recorded more than 5,000 strikeouts, pitched two perfect games, pitched two games with at least 30 strikeouts, struck out at least 10 batters in 234 games and, in 1915, threw 30 consecutive no-hit innings. From 1912-17, he played for the All-Nations team, named for its roster consisting of Black, white, Native American, Hawaiian, Japanese and Latin American players. He was also a founding member of the Kansas City Monarchs of the Negro Leagues in 1920.
But because Donaldson was a Black man playing in independent leagues and with barnstorming teams, many of his impressive statistics weren't known until the creation of the Donaldson Network.
Pete Gorton of Minnesota created the Donaldson Network in 2005 with the goal of digging up records of as many of Donaldson's games as possible. To do that, the network contacted newspapers around the country to search their records for mentions of Donaldson's games. Since its creation, the network has compiled 7,854 news articles about his career. It was no easy task; Donaldson played games in more than 720 cities in the U.S. and Canada.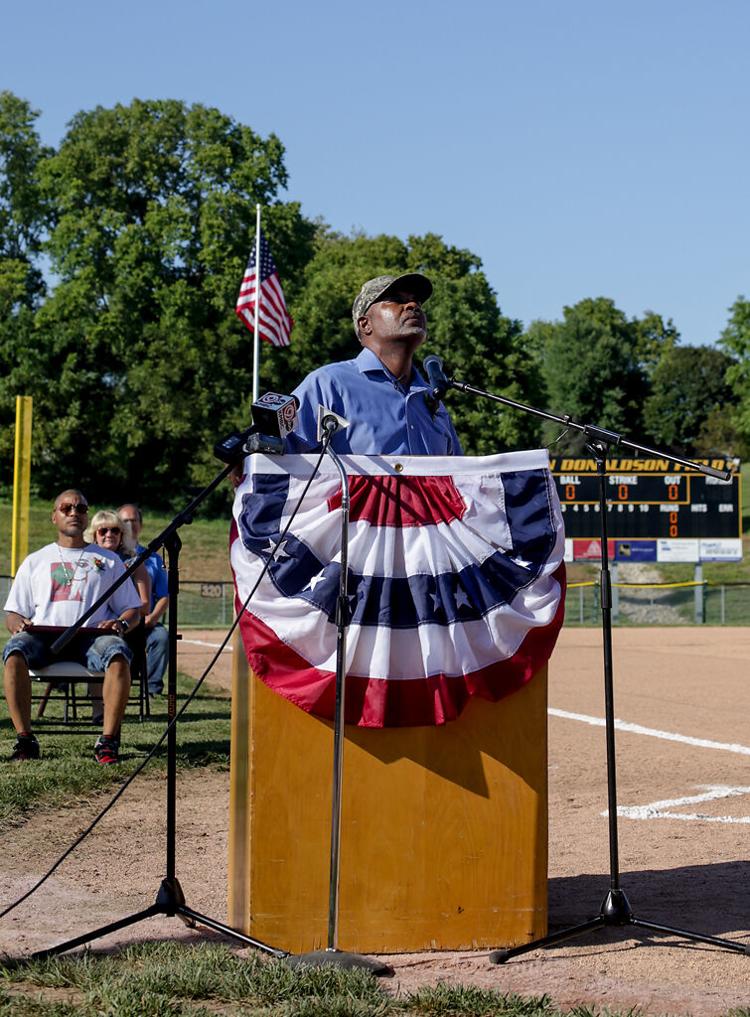 Gorton said that when Satchel Paige became the first Negro League representative in the Baseball Hall of Fame in 1970, those who knew Donaldson mentioned his name as the man who could be next. But although Donaldson was well known in the upper-Midwest, where most of his career took place, he wasn't recognized nationally.
"Segregation took (Donaldson) away from us," Gorton said. "If one day you just woke up and there was never a Babe Ruth, I think you would think that's odd. They did that to John Donaldson."
Gorton said he felt it was important that Donaldson's career be documented and celebrated.
"People tell me, 'Well, you know, there's only 7 to 9% of African Americans represented in Major League Baseball,'" he said. "Why is that? Well, a lot of people would say, 'Well, it's because Black people like to play football or they like to play basketball.' But they don't have any heroes in baseball. And here's one of them."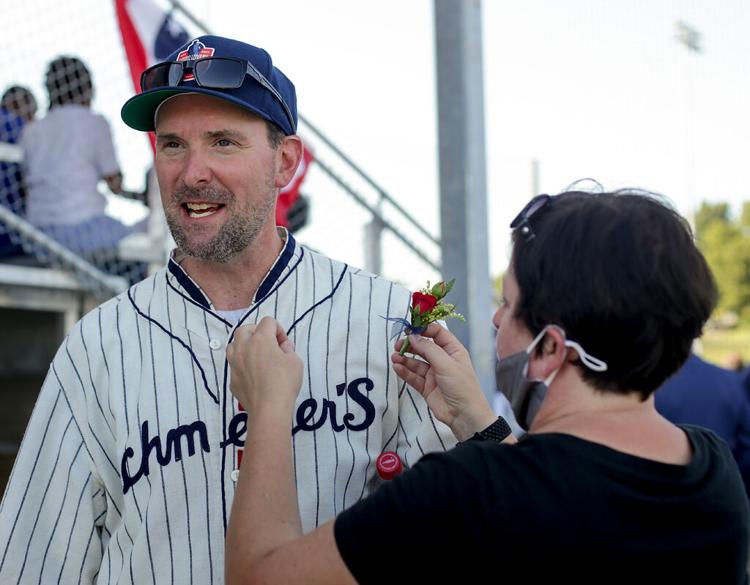 The dedication ceremony featured 12 speakers, including Herriford, Lt. Gov. Mike Kehoe, state Rep. Dave Muntzel and MU Athletic Director Jim Sterk. At the end of the speeches, Glasgow Public School's superintendent, Sonya Fuemmeler, unveiled a life-size bronze statue of Donaldson. The statue was created by Kwan Wu, who also made the statues that stand in the Negro League Baseball Museum's Field of Legends.
"I grew up in a small town, so I can relate to this," Sterk said after the event. "Ballfields were the center of community activities, so it was fun to be able to come."
Jason Monnig, vice president of Glasgow-based galvanizing business Monnig Industries, said the idea for naming the new stadium after Donaldson was the result of a conversation in a post office parking lot. The stadium was already in the works, but when Monnig learned about the Donaldson Network, he ran into then-superintendent Mike Reynolds at the post office and suggested the name. Reynolds agreed.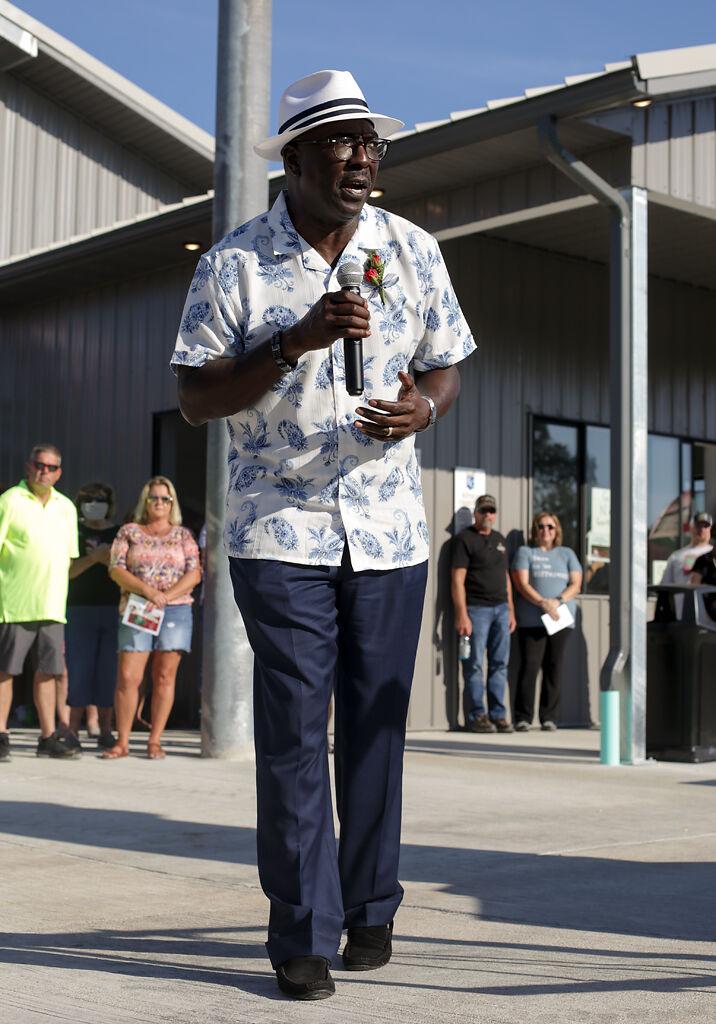 The stadium and statue cost about $1 million, Monnig said. Monnig Industries hosted a dinner and auction at Kauffman Stadium in March 2019, with all proceeds going toward the construction of John Donaldson Stadium. Monnig said there were donors from around the country as well as Australia, Brazil, India and Mexico.
"What made this real for me was certain members of the Donaldson family came to town a few weeks ago to get an advance look at the statue," Monnig said after the event. "Seeing the tears in their eyes, it was awesome. They were tears of joy, because this is long overdue. But it's never too late to do the right thing."