KANSAS CITY, Kan. — There's a reason Peter Vermes is Major League Soccer's longest-tenured manager.
With his Sporting Kansas City team down 1-0 in the second half of Sunday's match against expansion club Austin FC at Children's Mercy Park, an opportunity arose. Austin midfielder Alex Ring, already on a first-half yellow card, committed a poor foul to garner his second yellow, a red card and an early exit from the match in the 67th minute.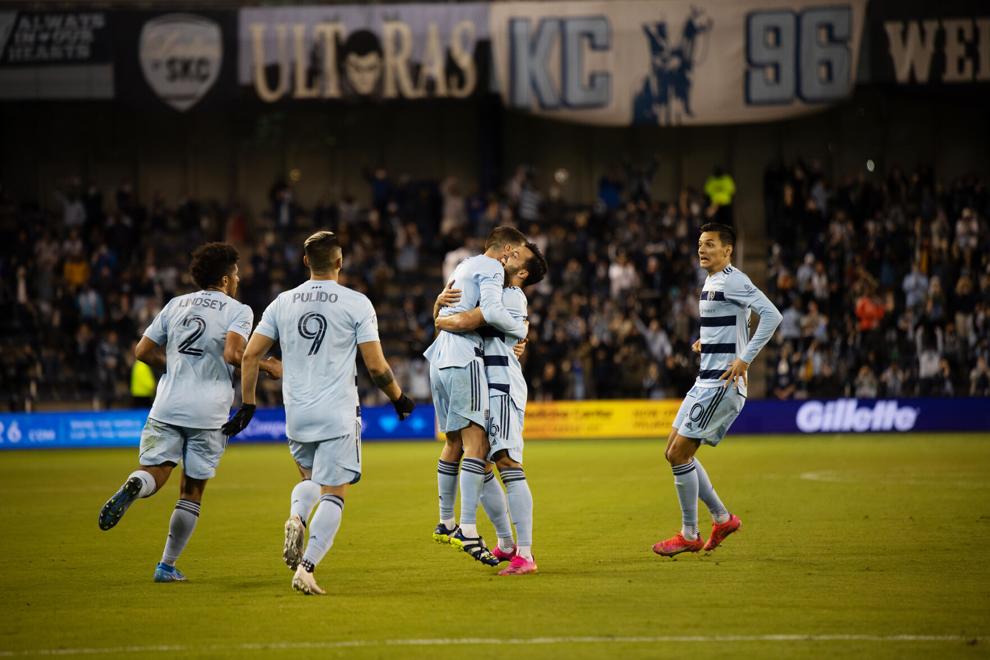 SKC, already looking like the better side out of halftime, now had an extra man. Vermes knew this, and after midfielder Ilie Sanchez headed in a corner in the 83rd minute to level the score at 1-1, Vermes made a tactical decision in the 85th minute: sub in forward Khiry Shelton for defender Kaveh Rad.
Five minutes later, Shelton and another backup combined to vindicate Vermes' decision. A 90th-minute cross that Shelton brought down and fellow second-half substitute Gadi Kinda headed in past Austin goalkeeper Brad Stuver gave SKC a thrilling 2-1 win in its first-ever meeting with MLS' newest team.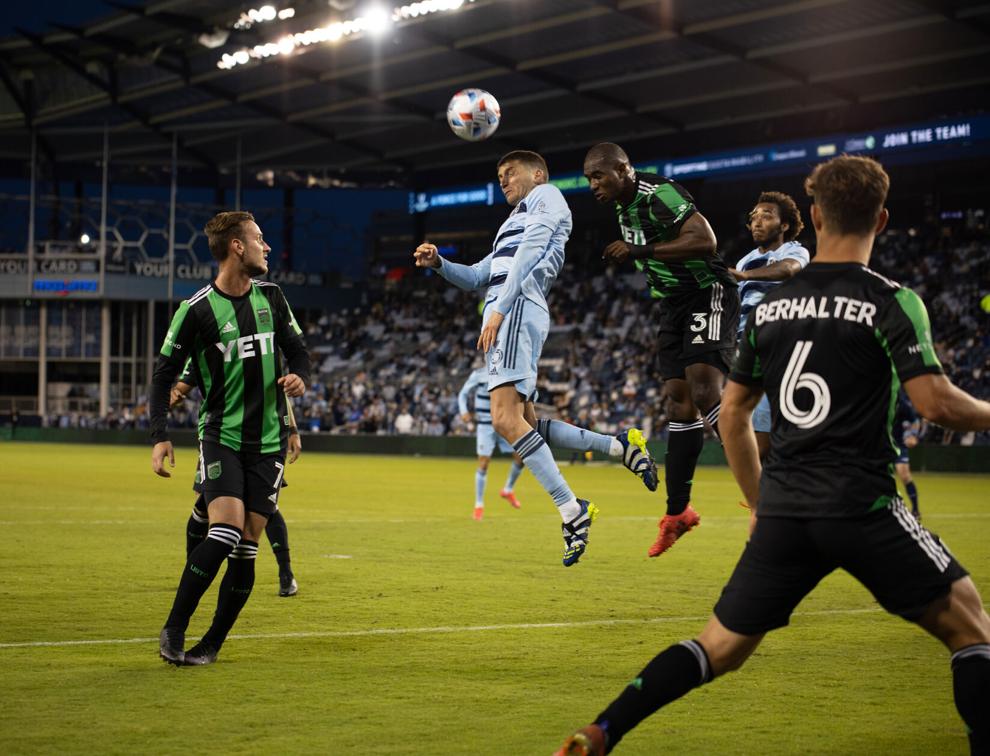 It took a while for Sporting to break through after Austin's Jon Gallagher scored in the seventh minute, set up by a superb through ball from winger Jared Stroud that Gallagher took a touch to settle and score past SKC keeper John Pulskamp. But when Sporting finally did break through, Children's Mercy Park went into hysterics and Kinda into backflipping celebration.
"We deserved to take the win and I'm happy for the three points," said Kinda, who scored his second goal in four games with the winner. "It's the best feeling to score ... (a) last-minute goal is amazing."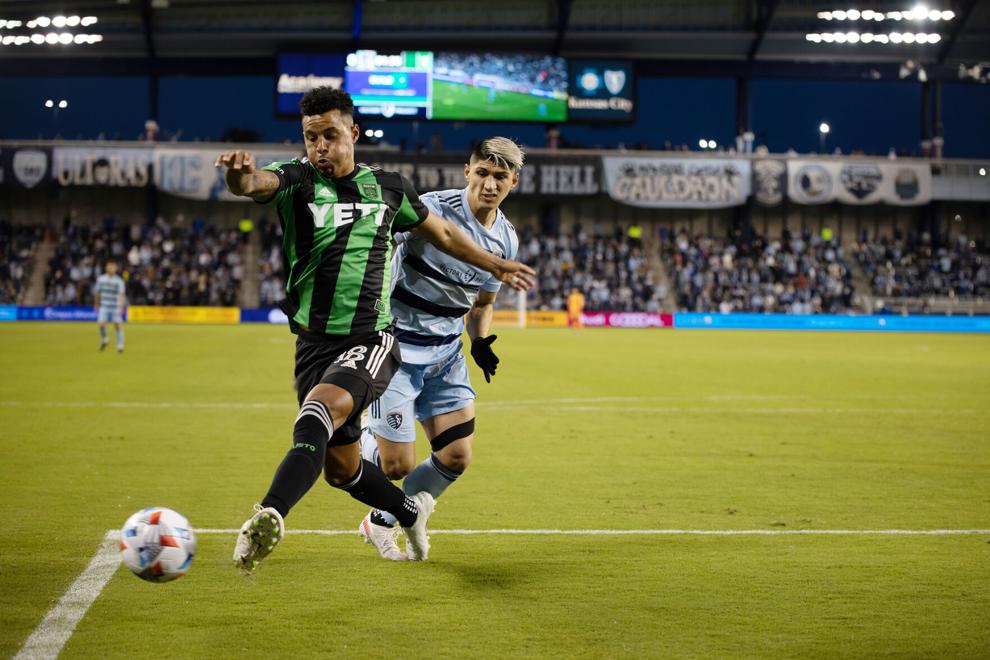 Sporting improved to 11-3-5 all-time in its inaugural MLS meetings against expansion clubs. But Austin, playing its fourth-ever match, looked more than ready against one of the league's original 10 teams.
Austin's 4-3-3 formation, devised by coach Josh Wolff — who spent five years with Sporting over two stints in the 2000s — has led it to two road wins in its first four matches and nearly a third in Kansas City. The visitors looked comfortable playing from the back and being aggressive, but looked more and more to be broken down by Sporting's attack over the course of the match.
Several Sporting chances as the first half came to a close, mainly from winger Daniel Salloi and midfielder Gianluca Busio, were part of SKC's total 25 shots for the game. Still, despite optimistic play in the attacking third, Sporting didn't convert its opportunities into notches on the scoresheet.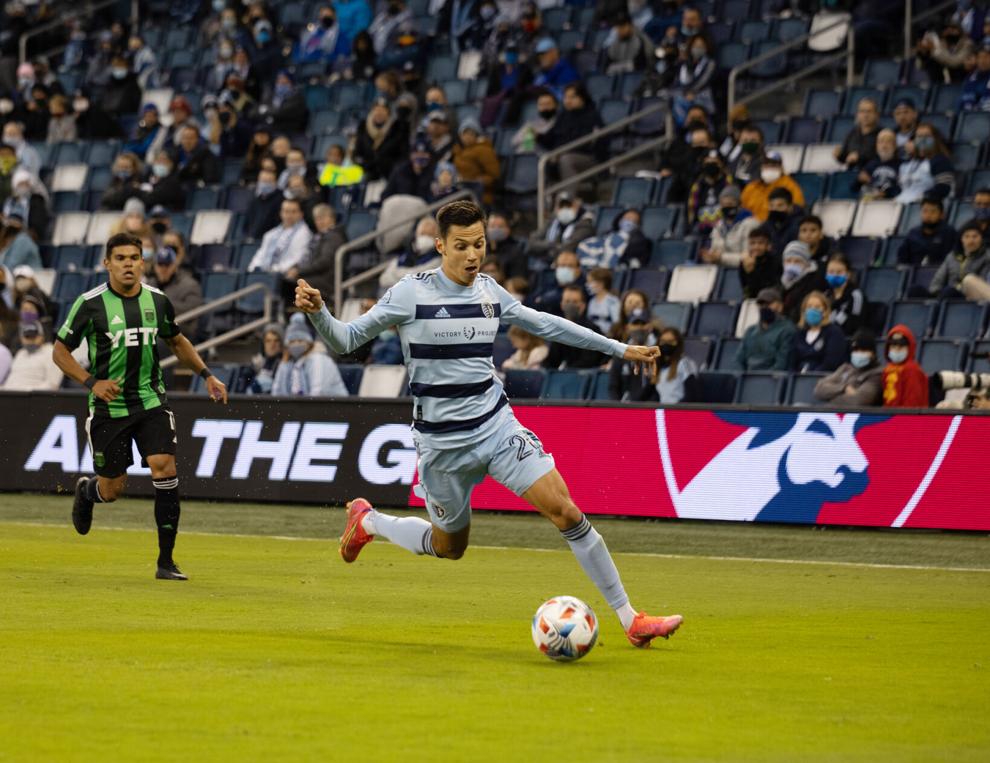 "You just never know," Vermes said when asked if he thought the goal would ever come. "I said to them at halftime that there's no reason to come in at halftime and feel down. We created some really good chances. I still think we're trying to find ourselves for a number of reasons ... what I really like is that the guys kept a really good mentality going into the second half."
Then came Ring's red. Ring assertively brought down Ilie near the halfway line, and after avoiding punishment for other crunching tackles following his first yellow, got a second one from referee Ted Unkel. Without its captain and heart of midfield, Austin scrambled to sub on reinforcements and go with five defenders to protect its lead.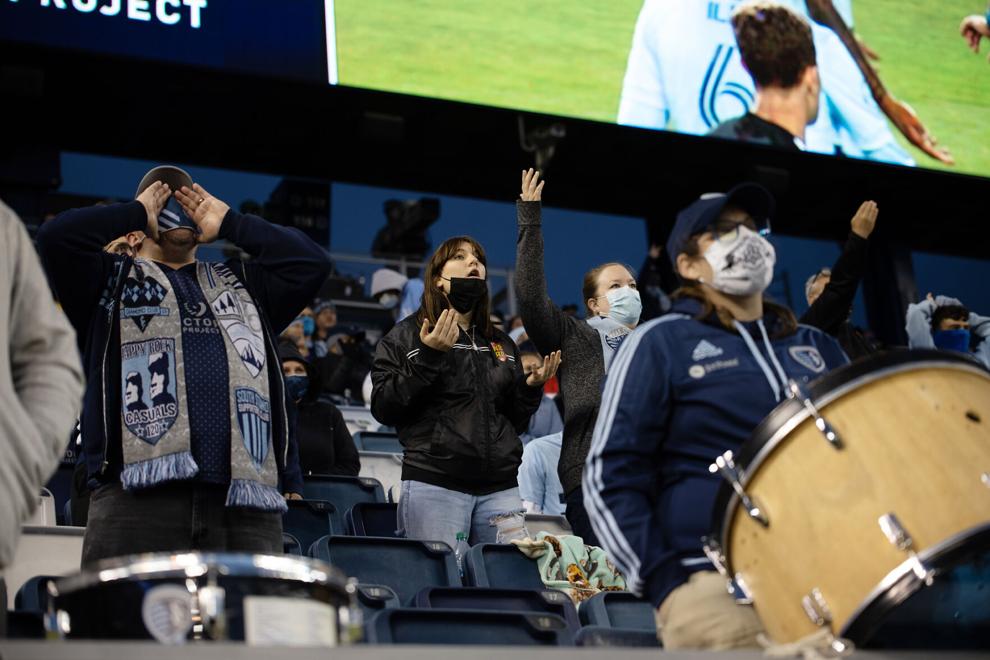 Before Ring's ejection, it felt like Sporting was due for an equalizer. With Austin down to 10 men, it was an absolute certainty.
Ilie scored his first goal for Sporting since July 26, 2019, heading in Russell's corner — SKC's 13th of the match at that point — from close range to give Kansas City life. Then Shelton came on as an extra forward based on the left side, toward where much of SKC's play leaned.
When an SKC cross was delivered as the second half teetered on the edge of stoppage time, Shelton got a foot to the ball and brought it down at a speed and height Kinda utilized to beat Stuver and nab Sporting a late winner.
"We were actually trying to get Khiry in as a second forward," Vermes said on the Shelton decision. "And we wanted to go to three at the back. We decided to make the changes that we did ... Having Ky in there really helped us."
Sunday also marked an emotional night for two of Sporting's stalwarts of the past decade.
First, defender Graham Zusi started and made his 295th regular-season appearance for the club, moving into first in team history. The defender hadn't played since October due to foot surgery, something that he said made him emotional to experience a game again in front of a home crowd.
Not only that, the man Zusi passed for the appearances record, defender Matt Besler, made his return to Children's Mercy Park with Austin for the first time since leaving KC in the offseason. A back-line partnership for more than a decade, Besler and Zusi were roommates while together at Sporting and remain close.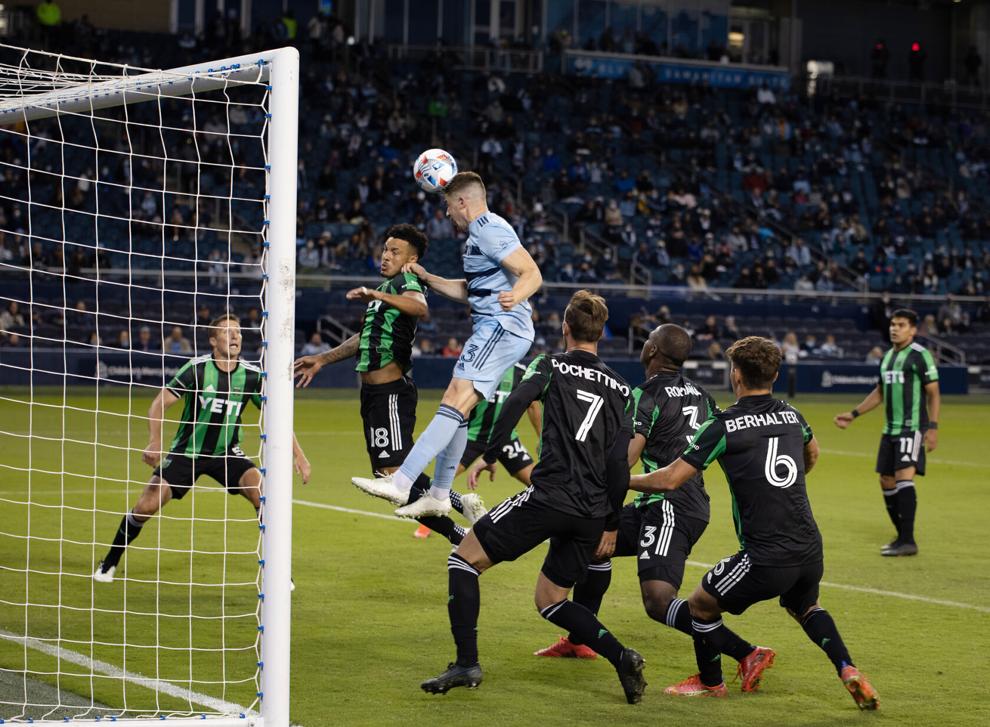 "I can't describe in words how it felt to be back," Zusi said. "It caught me off-guard ... To play against Bes was surreal, to see him in a jersey other than Sporting blue. We've been teammates for so long, and we've had this very healthy competitiveness toward each other our whole careers, and I think that's what's pushed us to where we've been able to get to."
There are fond memories of Besler and Zusi's time together in Kansas City, most notably a MLS Cup title in 2013. Now that Zusi has broken one of Besler's records, does that healthy competitiveness still exist?
"No, no. God, no," Zusi said. "As far as I'm concerned, any record that myself or Matt holds, whether one of us jumps the other, we've done that all together.
"Might as well tattoo both our names in the history books."