The first thing Nick Bolton saw every time he entered his room was a dry-erase whiteboard beside his bed. Every time he uncapped an Expo marker to write, the smell of it carried a trace of the countless names he had written on the surface.
Oh, if this whiteboard could talk.
If it could, it would tell the story of a high school linebacker's intrepid research into every college football program that recruited him. When Bolton received a scholarship offer, or anytime a coach came to Frisco, Texas, to watch him play, he came home and studied up.
The three-star recruit Googled the coaching staff and its reputation — it was important to know if the head coach was in danger of losing his job. He read articles about the players. Most importantly, he mapped out the depth chart on the whiteboard, calculating where he thought he could realistically be on it when he got there. Mapping things out has always been Bolton's instinct.
Missouri's newest rising star linebacker had a competitive gene from a young age. When he was 3 years old, he watched football with his dad, and then turned the living room floor into a stage to reenact the plays he saw on TV. In grade school, he pounced on a "reading points" system and set out to read more than anyone else in his class.
Before the whiteboard, he kept a journal next to his bed to write down any ideas or notes he wanted to remember.
Bolton has emerged as one of Missouri's most dynamic players and as one of the top linebackers in the SEC in 2019. The sophomore leads MU with 54 tackles through seven games (No. 4 in the SEC) and has two interceptions, one for a touchdown.
"He is really intuitive and usually able to call out what the offense is doing," senior linebacker Cale Garrett said after Missouri's spring game in March. Bolton's importance has taken on greater meaning since Oct. 5, when Missouri lost Garrett to a season-ending injury. Garrett was having an All-American season; in short time, Bolton has filled those shoes quite nicely.
"He's got to be a little more vocal with his checks and communication, which he's done," coach Barry Odom said. "He's done a fabulous job the last two weeks on what we've asked him to do, but it's not going to stop."
Bolton's path to Missouri was bizarre. In January 2018, one month before his signing day, the Tigers weren't even on his mind. He had navigated college football recruitment with his usual attention to detail, but the process was frustrating and demanded resilience from Bolton.
He had plenty of that in his family to help him. Motivated by the resilience of two strong women in his life, he had pursued a dream of playing college sports for years. While Bolton was defeating football teams in high school, his mother and sister were both defeating cancer. Now they were helping him decide on his future.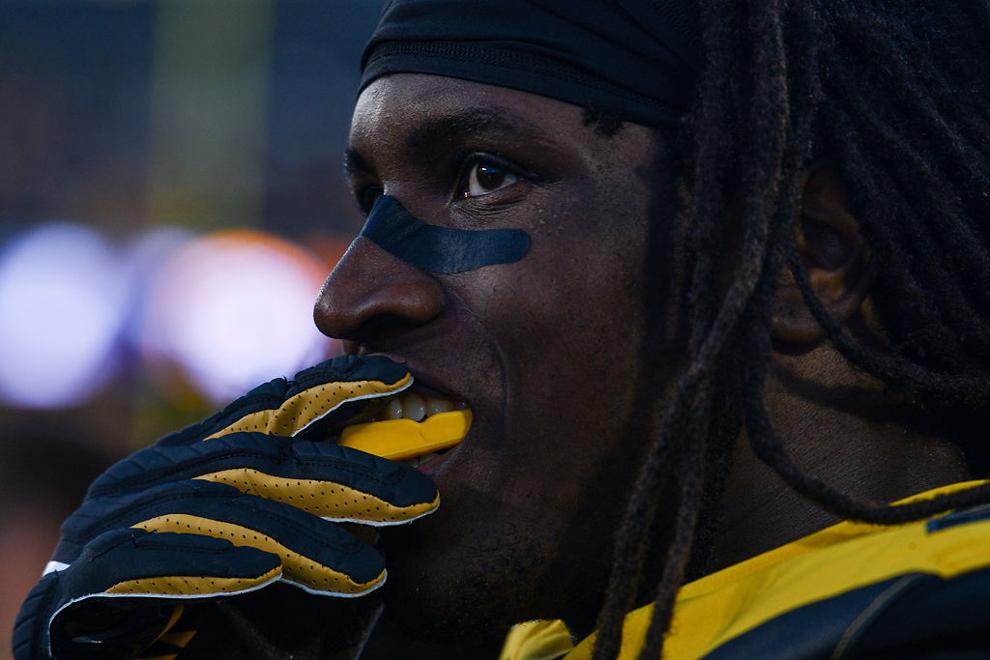 In August 2009, extended family, friends, parents' coworkers and pastors past and present filled a hospital waiting room as 18-year-old Jazmine Dunn underwent an 11-hour surgery. She had been diagnosed with a brain tumor.
Her parents, Jalunda and Carlos Bolton, didn't want 9-year-old Nick Bolton and his siblings to go through the agonizing wait. So Bolton went to school as usual and didn't visit Dunn in the hospital until she was out of ICU, three days after the surgery. Bolton was upset when he saw the scar on her head left by the procedure.
"He was like, 'Why did someone do this to her?'" Jalunda Bolton said.
A few months earlier, the Boltons had noticed a change in Dunn. His half-sister always had goals of playing a sport in college. She was choosing between softball and basketball as her final semester of high school began. But in January, her attitude suddenly flipped. She didn't want to play sports anymore.
"Everyone kept telling us it was because she was just getting nervous about going to college and leaving her family," Jalunda Bolton said. "But you know your kids. She was not being herself."
They found out later that the tumor, which first appeared in January, caused Dunn to think and act differently. Jalunda Bolton stopped working so she could take care of Dunn, who had to be driven an hour to a hospital in Dallas frequently for treatment.
Dunn remained a dedicated sister. She wanted to watch Bolton's youth football games, but after the surgery, she couldn't stand or sit for long periods without becoming exhausted. The Boltons made sure she could see by pulling the car up close to the field during games. Dunn watched her brother from the back seat.
On one rainy day in fourth grade, she was lying there and watching as usual when Bolton broke his ankle. The car suddenly became an emergency vehicle, Bolton screaming in pain as he joined his sister in the back. Dunn spent the ride to the hospital reassuring Bolton that he would be OK while he was in her lap.
More than five years later, Bolton's mom showed similar dedication as she battled breast cancer. Doctors were able to catch and stop the cancer early, and three days after surgery, she was in the stands at AT&T Stadium watching Nick in a state playoff game during his sophomore season. She couldn't travel to the state championship game in Houston that year, but watched it on TV from home. 
Dunn finished her radiation treatments for the brain tumor on Bolton's 10th birthday. She was cancer-free. But she has lived with a visual disability since, which prevented her from playing college sports.
Bolton mapped it out then. He would make it as a college football player. For her.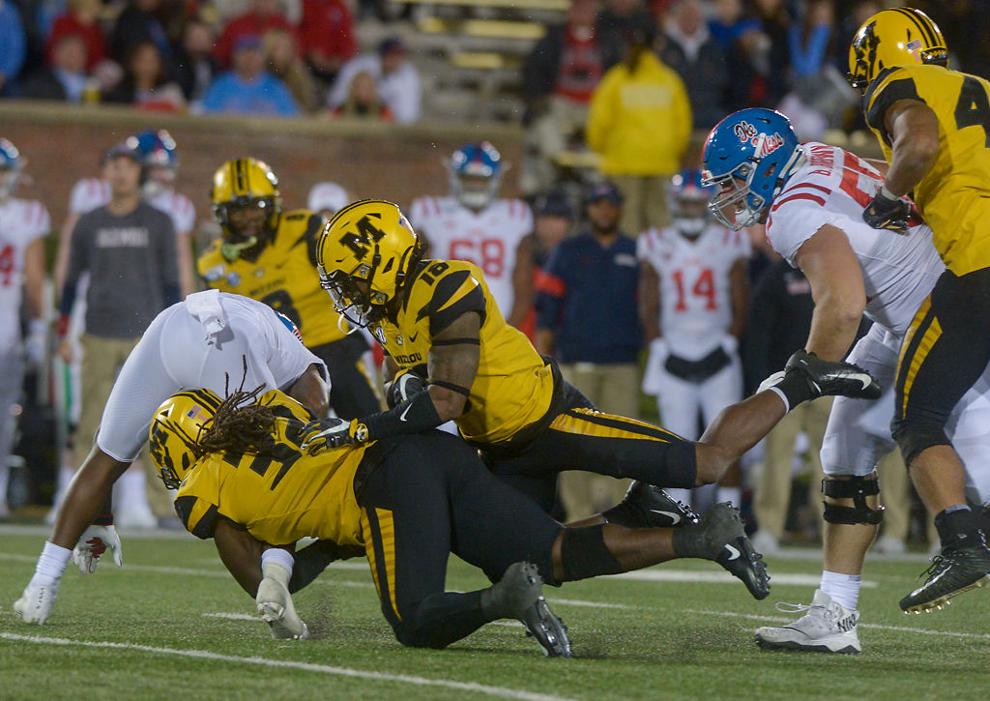 In June before his senior year of high school, Bolton went on an unofficial visit to the University of Washington and felt like he had found a good fit. Bolton was realistic — he knew some schools considered him as an undersized linebacker — so the Huskies felt like an impressive program for him. He verbally committed on July 24.
When he did, he wanted to be transparent with Chris Petersen and the rest of the coaching staff.
Bolton told them that he had a pact with some high school friends to sign their national letters of intent together, on the February National Signing Day. Washington wasn't a fan of that stipulation; the coaching staff wanted him to sign with the Huskies during the early signing period in November.
"They were so overwhelming with him," Jalunda Bolton said. "Just pushing and pushing and pushing him."
At one of his games that season, Texas A&M sent then-defensive coordinator John Chavis to watch Bolton play. A couple of days later, Bolton got an angry call from Washington. He didn't know why the team was mad at him until he found out an article had been published after the game, blueprinting how Texas A&M would get Bolton to flip his commitment. He didn't even have an offer from the Aggies.
From that point on, Washington told Bolton to cut off communication with other schools.
"I still wanted at least to hear from other places, make sure I was making the right decision for myself, my family and my future," Bolton said. "Each school has different guidelines. If you commit to (Washington), they believe that should be the only school you're talking to, and that's what their motto was."
The pressure on Bolton to sign with Washington in November escalated. As it did, he wondered if he had rushed into his decision to commit there. October came, and instead of a national letter of intent, Bolton had a 10-minute phone call with the coaching staff.
"Whenever I was talking to other schools, they didn't like that," Bolton said. "So they decided to drop me."
The next few months were uncertain as Bolton went through the recruitment process again, frustrated by how things ended with Washington. But he continued his relentless research on everyone who called, kept laying out depth charts on his whiteboard.
"A lot of kids could shut down and say, 'I'm not worthy, I'm not good enough,'" Jalunda Bolton said. "It's just the opposite for Nick. When Washington pulled its offer, that drives him."
Bolton's new frontrunners were Louisiana Tech, where his dad played, and Kansas. He often had living room discussions with the family about his options. Bolton's nature was to follow his mind. His mom and sister reminded him to follow his gut, too.
Then, with three weeks left before National Signing Day in February, Missouri's Brian Odom, then the outside linebackers coach, came to Bolton's high school. Bolton came home that day excited about the conversation they had, and soon Odom was back for a home visit with MU linebackers coach Vernon Hargreaves and defensive coordinator Ryan Walters.
Bolton and Hargreaves had a unique connection.
Before moving to Frisco, Bolton had grown up in Edgewood, Texas. He shared a hometown with Chad Morris, the head coach at Southern Methodist from 2015-17. Morris knew Bolton from a young age and recruited him at SMU until he was hired as Arkansas' head coach in December 2017. Hargreaves had been an assistant under the previous coach at Arkansas, Bret Bielema, but Morris brought in his own coaching staff and let Hargreaves go. Morris also stopped recruiting Bolton in his new job atop an SEC program.
Hargreaves ended up at Missouri. Now he wanted Bolton to end up there, too.
"It was a quick turnaround from there," Bolton said. He appreciated the coaching staff's blunt honesty about not recruiting him earlier. Most of all, he could see himself learning from Hargreaves. He told his parents that as soon as the coaches were gone. Then he went to his room and plotted the depth chart.
The weekend before National Signing Day, Bolton made an official visit to MU and spent a day with then-senior linebacker Terez Hall. The pair got lunch and spent an hour breaking down film of Missouri's defense together. Bolton had been a film junkie since his toddler days reenacting plays on the living room floor. More recently, he had helped call the defenses for his high school team.
After film, Bolton and Hall played video games and got to know each other better. Hall told Bolton something that has stuck with him ever since: "Football doesn't really change. People get bigger and faster, but so do you. Just play with confidence."
Bolton was sold. He committed in Barry Odom's office at the end of the visit, then signed with Missouri days later, surrounded by family. The rest is history.
"Doesn't get any better than this," Bolton said. "Getting to play in the SEC against NFL-caliber guys week in and week out."
That, like most things, went as planned for Nick Bolton. And, cancer-free, mom and sis are still two of his biggest fans.
Supervising editor is Eli Lederman