Finis Stribling IV knew Mocha would be his from the moment he laid eyes on the dog.
The Yorkie-Chihuahua mix was the only boy in his litter, and he had a different hair color than the others: brown and black — like, well, a mocha.
Stribling has always described himself as different. His family and friends do, too. So, naturally, the senior at Independence High School in Thompson Station, Tennessee, had to get the dog that was different from the rest. The two have been inseparable ever since.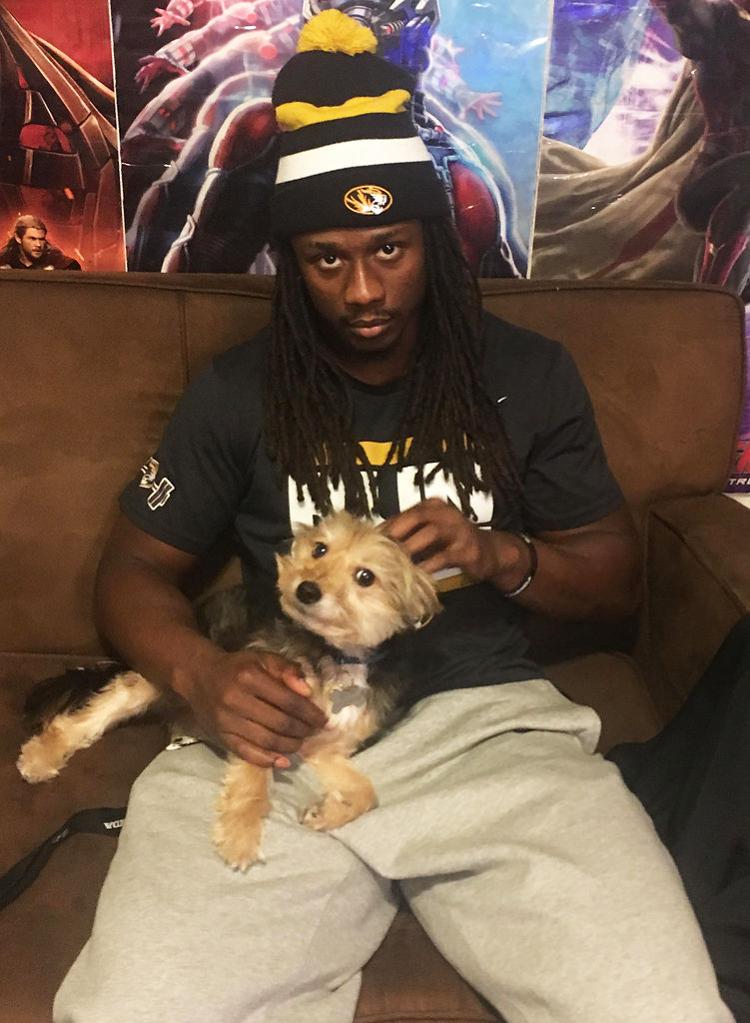 What makes Stribling so different? More than just the dog he owns.
"He loves anime, that's something that he does," said junior offensive lineman Paul Adams. "I think he can recite every word to every episode of "Family Guy" or "American Dad." He's always tinkering with cars. Mocha, his dog, is feisty just like him. And the physics thing, that's pretty different."
Stribling, a redshirt junior defensive back, is the only member of the Missouri football team majoring in physics.
He'll try to make it in the NFL, but he also says he's realistic. He has aspirations to be a college professor, and he's making plans to go to graduate school after he finishes at MU. He's not sure exactly what type of physics he wants to study, but he's interested in astrophysics, quantum physics and mechanical physics.
How does he find the time to do all of it?
"I have no idea, honestly," he admitted.
Athletes frequently face decisions between academic proficiency and excellence on the field. UCLA quarterback Josh Rosen said it in his Q&A with Bleacher Report in early August.
"Look," Rosen told Matt Hayes, "football and school don't go together. They just don't."
Clearly, the demands of a Division I football program force choices on the student-athletes. Ask a football player what his plans are after college, and it's a safe bet that he'll answer with aspirations to play in the NFL. There are 118 players on the online roster; 68 are either undeclared or don't have a major listed.
Then, there's Stribling. Like Mocha, he was born different, and his passion for science and curiosity for how things work can be traced back to his first months on Earth.
'A walking miracle'
For 14 days in 1995, Laquita and Finis Stribling III didn't know if their son would make it to his first birthday.
When Finis IV was 7 months old, Laquita noticed that he wasn't feeling well. Before the family left to visit relatives in Arkansas for Christmas, she brought him to the doctor, where he received medicine for an ear infection.
When they arrived in Arkansas, Finis III went to help on his parents' farm and Laquita went to stay at her mother's house. That's when Laquita noticed the soft spot on her baby's head swelling and bulging.
She knew something was wrong and that she had to get him to the Le Bonheur Children's Hospital in Memphis, Tennessee, about 45 minutes away.
It wasn't easy getting to the hospital. Finis III drove into the ditch on his way to meet Laquita and his son at his in-laws' house. With Laquita's father behind the wheel on the way to Memphis, the family was hit by another car. No one was hurt, and they were able to arrive at the hospital in one piece.
"It was quite the ride," Finis III said. "But we were relentless. We will do anything for our kid. All that mattered at that point was what was wrong with Finis and how can we fix it?"
Almost as soon as the Striblings brought Finis IV in to the hospital, they got their answer: He had bacterial meningitis, and the outlook was not good. Bacterial meningitis is the most common form of meningitis — an infection of the membranes surrounding the brain and spinal cord. Babies are usually the most susceptible to the disease. It can be life-threatening.
The family spent the next 14 days in the hospital.
"To see him lying there kind of helpless was earth-shattering," Finis III said.
The doctors weren't optimistic. They warned the parents that their baby could die or could live with severe brain damage. As they administered treatment, doctors told Laquita and Finis III to not get their hopes up.
Laquita said they were prepared for the worst. But, when the doctors ran final tests, Finis IV was cleared. After a few days, he was back to being the happy, active baby he was before the infection.
His parents breathed a sigh of relief.
Of course, they were still cautious as Finis IV grew. Finis III paid attention to see if the infection had affected his son. It didn't.
Finis IV went from being on the verge of death to a curious toddler who was always asking how something worked and using his past as motivation for the future.
"I think about it all the time," Finis IV said. "Obviously, I made it out with no drawbacks, so I kind of take every day gratefully. My life should have ended six months in, but here I am."
Complexity to simplicity
Stribling sat in Luke Finley's physics classroom, quiet and attentive.
Finley, a physics teacher, is also the head cross country coach and assistant track coach at Independence. He met Stribling during his freshman year on the track team and watched the speedster develop into a 400-meter-dash state champion his junior year. His mouth didn't move as fast.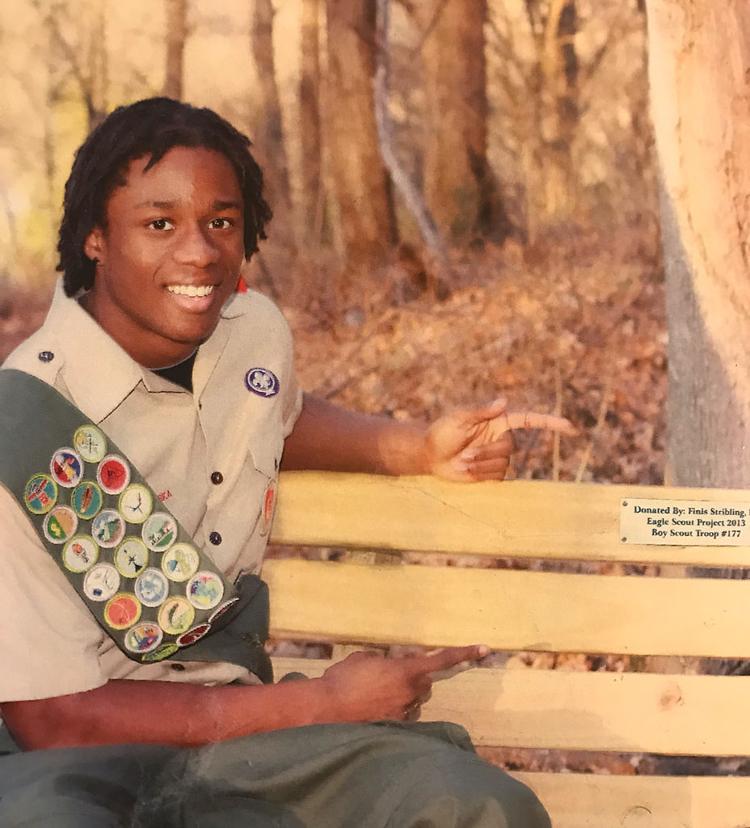 "When I first met him, I didn't know if he was shy or introverted or what, but I could tell after time that that's just how he is," Finley said. "He had a quiet intensity. Just a focus, like every single thing that you would say or do for instructions on the track or in the classroom, he just had this quiet intensity, and he would do it all for you."
Before taking Finley's class his senior year, Stribling wanted to study criminal justice. But, after three years' worth of courses in the field, he realized it was a lot of paperwork.
Around that time, physics — Finley's class specifically — began to draw in Stribling.
"He was able to take something like physics … and ... teach it in a way where I could say, 'Oh, that's it?'" Stribling said. "He'd take something complex and really show you that it's really simple."
Finley wants to make school less boring. He connects what students are learning to what's happening in the real world while also fostering friendly competition during labs.
In that environment, Stribling's competitiveness replaced his quietness. Finley knew his student was hooked.
"He has a really good mind for seeing things mechanical," Finley said, "and you can see his mind working on high speed, figuring out how things work on a big scale and a small scale."
Physics might look like a foreign language, but Stribling insists its not scary. It explains how the world works, which intrigues him. That's why he wants to be a professor one day.
"The smallest things in something can explain everything," he said. "An atom is attracted to something else, and that can literally explain how life itself is what we see."
Stribling's younger brother Kylan is a redshirt freshman at Middle Tennessee — and yes, he pointed out he has bragging rights over his older brother after the Blue Raiders upset Missouri on Homecoming last year.
Kylan idolizes his older brother for how smart and how different he is. That's why he lets Stribling, the professor in training, talk about what he's learning in the classroom — even if it goes over Kylan's head.
"Professors like to talk a lot, and let me tell you, he can do that," Kylan said.
Just like in high school, Stribling still has a quiet demeanor. When he talks about physics, though, there is fire in his eyes. Atoms and protons and electrons; quantum physics and mechanics and astronomy. For Stribling, it's a way of life.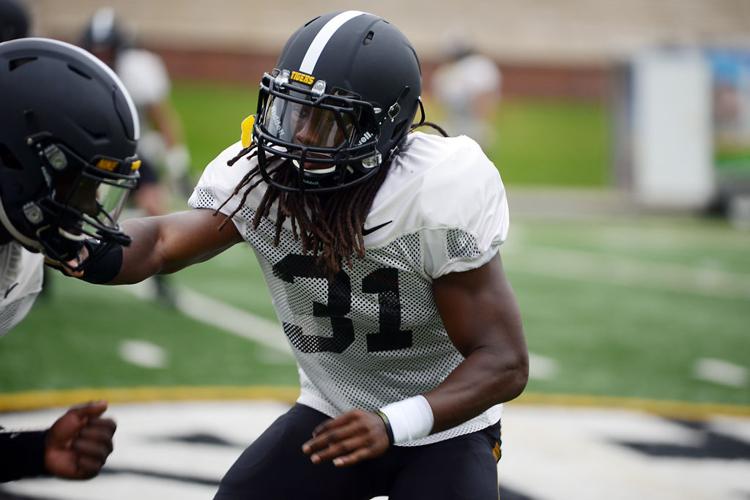 Physics and football
Stribling's contributions to the Tigers happen mostly on special teams. They may be considered minor and go unnoticed by some, but, he explains, like physics, sometimes the smallest things make the biggest difference.
When he watches film, he's watching the angles that the kick or punt returner likes to run and how quickly that player can hit those angles.
"So, if I take this angle running at him, it would mess up his trajectory of what he's doing," Stribling said. "And when the ball is in the air, I can kind of gauge better of where it's trying to go."
Stribling gave a scenario: A slot receiver runs a route, and Stribling is on the outside to cover him. Stribling watches the way the quarterback turns to gauge how far the ball will travel in the air.
Breaking it down to an even smaller scale, he'll also note how tilted the nose of the ball is during its free-fall trajectory.
"That gives me a good idea about where I need to be to pick the ball," he said. "Whether I'm in a coverage or zone, I can adjust my route to the ball in the air."
Finley said physics is about how honed one's instincts are to how things are supposed to work in the real world. A physicist can anticipate how things naturally move. Combine that with a football player's athleticism, and that player may have a leg up on his opponents.
It all happens in a split second, but that's how Stribling's mind works.
"I think understanding the principles of why things do what they do," Finley said, "certainly helps you understand things on a level that maybe not everyone else would."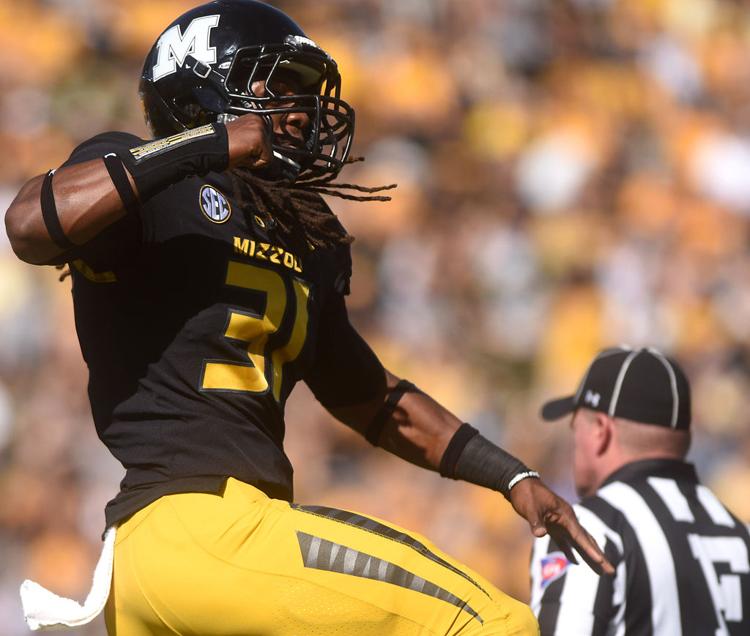 'Why not?'
When Stribling was home for winter break a few years ago, he texted his dad a picture of a radio. It was an older radio that was in pieces, but the wires were hooked up so it was able to play music. Finis III thought his son had gotten a radio kit and asked him where he had gotten it.
"He said, 'No, Dad, I just put it together myself,'" Finis III said. "I should have known at that point. He's always doing stuff like that."
Even as a child, Stribling gravitated toward the science section at bookstores or libraries. He'd always inquire how something worked or why it did what it did. Laquita said he's always helping his brothers — Kylan and 12-year-old Tré — with homework and loves explaining the "why" of something.
"To have a conversation with him is interesting," Laquita said. "I think even coaches get a kick out of how he explains why some things are the way they are."
Advisers, coaches and his parents warned him that playing football would take up most of his time and that he should major in something that wouldn't be hard to manage.
No way was he doing that.
"That's just him, though," Laquita said. "He gets his mind set on something he wants to accomplish, and he does whatever it takes to do it."
He said he probably has to study more than his teammates and has to bring homework on away trips. Some teammates frequent his house as a homework spot on weeknights because it's easier to focus — he is always studying, anyway.
"Every time I go over to his house, it'll be like 9 at night, and there might be football on TV, but he's also solving two-page-long equations for physics," Adams said.
You want different? The first thing that might catch your eye is what's on his walls: 21 superhero posters, 11 superhero action figures and 13 swords.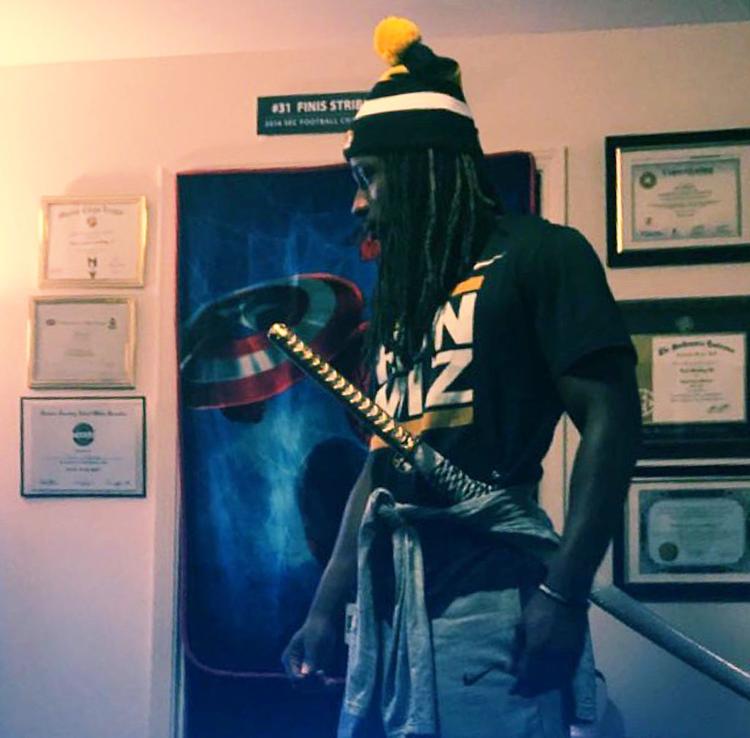 He calls himself a superhero geek, but he might be the superhero with how many aspects of his life he manages.
According to a 2017 NCAA study, 1.5 percent of college football players make it to the NFL. Long odds.
At times he's wondered if he'd have a better shot at the NFL if he could just focus on football and not physics. Or vice versa: Think about how much more time he'd have for school if he didn't have football practice or away games.
He has the opportunity to do both, so why not go for it?
"I love the game, and I love playing it," he said. "Sometimes, I'm like, 'Man, focusing on school would really help.' I mean the league chances aren't too good for me, right? Then again, with hard work and determination, maybe I can get the best of both worlds."
For now, though, he has his own world.
Supervising editors are Brooks Holton and Pete Bland.